Consumer Complaints & Reviews

I really loved my Shark rotator, & would recommend shark to everyone. Until about a year after I received my vac or steam shark the steam quit heating, so when I called the Customer Support # I was told to return the vac & steam & it would be replaced. Afraid I would not get the same or equal to in return, I asked how this worked & what would I be getting in return? At which time I was told that the rotator vac or steam was no longer available, so I would get the rotator Lift away and a steam mop of equal or greater value. Which I would of been happy with that. If that would of been what I received.
Instead I was shocked to see what I was sent in return. the Cheapest steam mop they have, model # S3251 N2A and the vacuum was the same, model #NV105. I have never been so disappointed & let down in my life. Now I won't recommend shark to anyone! And every time I have to Vac or mop it really upsets me & I feel very ripped off because what I received was in no comparison to what I had returned to them.

Have 2 Shark sweepers, paid $36.00 each, very good sweepers. Worked great for the money I paid. The battery packs went out and they wanted $28.95 per battery pack. Telling me that the sweeper rest of the sweeper was only worth $7.05. However if you looked for another replacement part on the same sweeper it was over $30.00 - something wrong with their math. Again the sweepers worked fine for the 9 months before the battery pack went out. No one in customer support knew anything, was informed to buy new sweepers. I'll just go back to the broom and dust pan. Would advise anyone buying from Shark to review their replacement parts first. The battery pack I needed was XB2700 = 4 aa rechargeable battery pack.

Well my last vacuum, green cleaning machine from Shark, that I had for a long time, decided it was time to die, I didn't even check if I could fix it, and I'm sorry for that. The suction on this machine was unbelievable. I researched a lot for a new good vacuum, wanted to find an equal suction vacuum. The rotator was praised highly and was compared to Dyson (that is considered a great vacuum and it was double the price), plus I was happy with my previous Shark, why change? That is what I thought. I was wrong.
I got the Rotator nv750w, with a lot of extra parts. At the moment I find no great use for them but if you are already getting a new machine you might as well get the extras, how can it hurt? Well the suction is poor, all this YouTube reports and comparisons made me believe that it was better than it really is. The hose that connects the vacuum with the sweeper is too short, everything is too heavy, even with the caddy that is being wheeled behind taking care of the canister weight, the hose should really be longer. Set aside the inconveniences of the product which I'd be willing to ignore if only the suction would have been like my previous vacuum.
I'm not returning product cause it's a huge inconvenience and stupidly enough I threw the box away cause I really expected to be happy with this vacuum (that's why I love shopping on Amazon, no problem with returns, no hustles, even if its a couple of extra bucks). Bottomline, go to the store to check product live before spending $450 (Yes, I paid extra $99 + $15 shipping to get a few extras "a gift"). Hope this was helpful, not trying to say don't get it. Just check it out before you do. Maybe my expectations were high but then again, why shouldn't they be? In one word, disappointed.

Same exact experiences as other customers, purchased (wasted my hard earned money) on the Navigator swivel. Had it 3 months and the motor (that turns the rollers) burnt out. How nice they replaced a cheap $1.00 belt for a $70.00 part!!! Called customer service, that's a joke, customer service. The only service I received was from behind with no lube!!! My question is this, with all the complaints how or why is this so called company still in business or at least not being held accountable? Very angry hard working consumer!!!

I bought a shark navigator vacuum a year ago. A few weeks ago it just wouldn't turn on. I am constantly cleaning the rolls, filters, and canister as I use it for work. So, it had been well maintained. Anyway, disappointed I called Shark and was told it has a 3 year warranty. They sent me a label, I packed, sent original receipt and shipped last saturday and today Saturday one week later my new Shark is here! I am so happy they stand by their products! I call it my little buddy because it is so lightweight and easy to clean. Very happy. Now the test to see how long this one will last. Happy for now though. It was an easy process... start to finish!
How do I know I can trust these reviews about Shark?
593,739 reviews on ConsumerAffairs are verified.
We require contact information to ensure our reviewers are real.
We use intelligent software that helps us maintain the integrity of reviews.
Our moderators read all reviews to verify quality and helpfulness.
For more information about reviews on ConsumerAffairs.com please visit our FAQ.

I purchased a Shark 500 3 years ago and never had a problem. It totally quit working last week. Customer service was excellent! I had a choice of sending the old one back at their expense or purchase a new one at a greatly discounted price. I chose the discounted price. They sent the Shark 700 at a price of 100.00, although I didn't get the small rotating brush I like to use on the stairs. When I called again they sent one at no charge.

I have used this vacuum cleaner a total of 10 times. Now, the brush roll will not work. I have cleaned out the hair and debris and it still will not work! I watched a ridiculous Youtube video with a lady taking about 15 screws out of the head, unplugging a small digital wire, taking more screws out and then finally, ''carefully" pulling the head apart, then more screws and finally, you can check to see if the belt is ok.
The whole time the simpering woman is saying how simple it is. She had to to use two sizes of screw drivers, a pointy thing to ''carefully pry'' (her words, not mine) the wheels off and a ''coin'' to turn some more locks!!! I'M SO SORRY I EVER PURCHASED THIS STUPID VACUUM, AND I'M TAKING IT BACK AND getting a HOOVER, EUREKA or some normal vacuum cleaner!!!

I bought the Shark Professional Rotator model NV501 4 years ago. In that time I have had to replace the floor nozzle, the piece the tank attaches to when used as an upright, 2 times. The hot wheel tires they use on the floor nozzle are cheap and fall after 1.5 years or so. I try to reattach to no avail. Once rod that holds the wheel on the floor nozzle falls off, there is no way to reattach. I have tried on both. Each time Shark charges you $90 to replace the floor nozzle. The motor still works great, the plastic parts just fall apart.

I've only had the Shark DC41 for 1 year. The roller does not work. According to the comments this seems to be a problem with this vacuum. Why does it not work and how do I fix it without paying 50 $100.00 to repair?

We made the mistake of buying this at a retail store, and when the roller stopped working, we took it to a local Shark repair shop. They said they could not get the parts to repair it, and charged $50 for this information. The repair shops are as broken as the Shark company itself.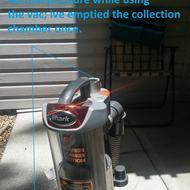 I had only emptied the collection chamber once since I purchased my Shark Professional Vacuum circa summer 15' where the handle snapped off while I was using the vacuum in my apartment. And because it has been over 60 days since I purchased my Shark I will not be getting a refund/exchange. The machine seems to be designed well excluding the toy like thickness of the plastic handle ;( It is almost as if it was intentionally designed to break keeping demand up?

I bought a Shark vacuum and loved it at first but I have had it less than 1 year and have taken good care of it and one day it just broke no reason at all. The rotation device just stopped rotating. I am very disappointed in this product and will NEVER buy another Shark product!! When you pay almost $200, it should last more than one year.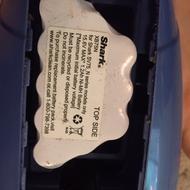 Bought a shark cordless hand vacuum model SV75Z_N14. Barely used it a dozen times before the vacuum could not be recharged and needed to buy a new battery. Guess how much Shark's replacement battery costs? $36. The vacuum itself costs about $34 from Wal-Mart. So the replacement battery costs more. And what does the replacement battery look like? A collection of 6 AA batteries tied together with electrical cords running out of it. Do not buy! Terrible quality and terrible company!

I bought two of the Shark Rotator Lift Aways. When the cord separated from the vacuum I thought it was just a fluke but when it happened with the second one I realized this may be a problem with their vacuums. The second one even sparked. Paying over $250.00 for a vacuum cleaner you would think would last over 6 months and the manufacturer would back up their product. Very unhappy customer...

I cannot recommend the vacuum or the company. Please do not waste time or money on them. First, the vacuum is overpriced, very heavy, cumbersome, difficult to use, and poorly made -- in China. I do not like to struggle with a heavy item, that works poorly before I even begin cleaning. The customer service and ordering department is awful! The rep spoke very quickly in an effort to sell more items, sign me up for magazines, and confuse me. I also had to pay $58.00 to ship the junk to my home, then another $53.00 to send it back! Since Shark REFUSED to send a shipping label, I had to transport the heavy item to a UPS location 20 miles away to have it weighed and shipped. They do not refund shipping and charged a 10% restocking fee. I will never ever buy from them.

I have been super impressed with how the Shark upright vacuum works, and satisfied with the handheld cordless's performance. The upright is light, has several functions, great suction, easy maneuverability, etc. The problem is - they don't last. I have now owned three uprights and four cordless Shark products in about 3 years. They have so many problems and as far as I can tell, an average lifespan of about six months with normal use. Each time I have declined the store warranty, believing a product should work without needing the warranty necessarily. I believe the Shark policy is "if you want this to actually serve you for a fair amount of time, you will have to pay extra."
Because I declined store warranties, I dealt directly with Shark. They have been decent in listening and attempting over the phone troubleshooting, but ultimately, have needed to either send me a new product at a slightly discounted price, or send me parts where I pay for part and shipping - some of the time I may as well purchase another new unit for the price it would cost. Twice the replacement part was not the culprit of the issue and I ended up having to rebuy anyway, only with a long delay in the meantime. I think the Shark vacuums work as well as the Dysons I've tried, and for less money, so I keep wanting to try them again. This time around, I am going through Costco or BB&B where I know they will stand behind the products they sell without charging you an additional 25% and weeks of waiting.

I had received a notice from a collection agency saying that I had a past due amount of $99.88. I called the Shark customer service center in an attempt to correct the mistake that they had made. I made four calls each time asking the CSR to speak with a supervisor and 4 times I was given excuses and never was able to speak with a supervisor to clear up the mistake that they had made.
Call 1. I was told no supervisor was available and that they would call back within 4 hours. This never happened. Call 2. When I asked to speak with a supervisor I was told they were all busy. I indicated that I would hold and the representative said she could not tie up her line as she needed to be taking calls. Call 3. This time the CSR told me that all the supervisors were at dinner. Call 4. I asked the CSR to speak with a supervisor. I was placed on hold for awhile and finally when the CSR came back to the phone she said she spoke to a supervisor and was told to tell me to contact my financial institution and never got to speak with a supervisor to clear up the error that Shark had made.
To make this short version. They had the wrong person. There is another person with the same name as me in another part of the country. The effort was not put into this matter to ensure that they had the right person to send the collection notice to. This whole matter was handled very un-professionally and to top it off not even an apology for the error that they made!! I will make sure all my family and friends know how I was treated. It is sad to see how quick the finger was pointed at the wrong person.

Very unhappy with Shark not replacing my NP 320 Lift-Around® Portable Vacuum, it's under warranty and they got the broke one back. I can't get them to tell me where I can buy another one. This is the best little vac I have ever owned - it's lightweight and has the floor attachment, had a 3-5 year warranty, but they quit making them I assume since I can't seem to find them anywhere. No other product can replace this vacuum. I am very upset that you can't let me know if and when I will get it replaced. I own several Shark products and highly recommend them to others, always leave a 5 star rating, can't believe your customer service is looking like all the other companies who just don't care about their customers.

Heavy vacuum. Very noticeable over my last cheap Eureka. I can easily deal with the weight, however someone older or with less muscle would have to wrangle this vacuum whether in normal vacuum mode or detached. After vacuuming the house twice I had to sit down, take a knife and cut off all the hair that was heavily wrapping around the brush. I called about the problem, waited on long time to speak to someone and the girl basically said "Oh, well, that is too bad", no way to fix that. There must be a trick to this or I am just out of luck. I no longer have the box to return and I hate the fact of paying shipping for something that doesn't work.

Well I have called 6 times and nothing has been done correctly. I just need a shipping label sent to my email but that is way to hard for any of them to handle. I got hung up on by Brier after I ask to send me to the survey line. I called back again to speak to a manager but it's a 4-hour wait. I will never buy a Shark again. I knew I should just stick with my Kirby, their customer service is there for you and not just taking up space and hating their job. I would save the time and stress of dealing with this company and their ** employees.

Shark needs to offer a 6 month online course in the confusing array of options and WHAT IS INCLUDED in the model you might be considering. If you look at the infomercials available on YouTube, you'll likely be very excited. You'll see folks using this vacuum in "lift-away" mode, taking off the canister and using the vacuum with just the wand."Oh that looks great" you think. Wrong!!! This model doesn't have that option!!! It's touted as a wonderful thing!!! I'm sure it is!!! Why sell a model that doesn't do what it's advertised to do??? The people at Shark are liars!!! They're thieves!!! You'll see folks using the vacuum in "canister mode". You'll see them vacuuming under appliances. You'll see them vacuuming upholstery. You'll hear them say "this vacuum can do anything". Bull!!!
All of the accessories have to be purchased SEPARATELY! A canister dolly, the under appliance tool, the wide upholstery tool, NOT INCLUDED. Furthermore, if you want them (and who wouldn't want them) those accessories are hard to find and bloody expensive! This leads me to conclude that the people at Shark have no integrity! They're vile **! If I met someone who worked for Shark I would have to assume that he or she worked for Bernie Madoff before he (Madoff) was sent to prison. I hate liars! If you're going to advertise what this vacuum can do include all of the tools! Include everything! Otherwise be known as a Liar, a Thief! The Shark employees should all be dragged out of their homes, their noses shoved into gravel and their brains blown out of their facial orifices!

I purchased a Shark Navigator on February 25th. The vacuum worked for 2 weeks. After 2 weeks, the rotating brush began to intermittently stop working during use. By March 20th, the vacuum was completely inoperable. On March 27th, I contacted customer service. They determined that troubleshooting did not resolve the problem and I needed a new floor nozzle. They advised it would be at my door within 3 - 5 business days. I requested a supervisor callback, and never heard from a supervisor.
On April 12th, I still had not received the repair piece and I had provided enough time for shipping delays. I again contacted SharkNinja and was advised that the replacement piece was never sent. They apologized and ensured that I would have the piece to fix my vacuum within 3 - 5 days. I again requested a supervisor callback, and no one has contacted me.
Today on April 21, I still have not received the replacement head. I pulled up the tracking information and contacted FedEx to inquire on the delay as I received notice on April 13th that my part has shipped. I was advised that although I provided the correct shipping address 5 times to two separate agents, that it was inputted into the system incorrectly, so while my part was out for delivery today (Business day 8), it was not going to get to me. I was advised they would send another replacement piece and it would be 3 - 5 days.
I again have requested a supervisor call back and do not believe anyone will call me back, nor will I ever get my product fixed. I also have been hung up by multiple agents who refuse to allow me to contact a supervisor during my contact on 4/21/2016 and treated as though I can not read the terms of the warranty, or 60 day money back guarantee fine print as included in my Shark Navigator packaging. Due to this, and being the mother of 7 children under age 8, I have to now replace 2000 sq ft of carpeting because I have been left without a vacuum for 32 days, even though my first attempt at exercising warranty rights was 7 days after originally realized the product was broken beyond normal troubleshooting.

Last June, I bought a shark vacuum. It was put on autopay for a period of 4 payments. This week I received a bill for the price of the sweeper and was told it had been turned into a credit bureau. After calling the company, I was told no payments had been taken out of my account. I was informed that the bank rejected the payment. After calling my bank, I found out that no attempt on Shark was made to autopay from my account. I ask why from the company and received a, "I don't know".
Now after almost a year, I have to come up with the money that should have been taken out last year. Poor service as far as I am concerned. This is my second Shark sweeper but I doubt because of the poor way this account was handled, that I will buy another one. I guess I need to keep an eye on my account to make sure the items were taken out but that was a downfall on my part. Now I will have to come up with $160.00 to pay for something that should have been paid for months ago. Poor job Shark. Maybe you need to hire people whom don't fall down on their job.

I purchased my vacuum from QVC in Sept. 2014. I received it 2 days after placing my order. March 2016 it stopped working. I called customer service and we did a troubleshoot--did not work. They emailed me the necessary paperwork to return for replacement. I returned it on March 3. I checked the status of my order and is on backorder. Today is April 6 and it is still on backorder. What is going on? When I ordered it, I received it within 48 hours. I am sitting here using an old vacuum that this new one was to replace. I'm sitting here for going on 5 weeks waiting. If I had not needed this vacuum, I would not have ordered. What good is this warranty? I'M WAITING FOR MY REPLACEMENT. PLEASE HELP. If you aren't going to replace it, please refund my money. This is an awful experience!

After reading bad reviews and owning this unit for over a year, I felt I'd give a say about Shark vacuum. It's the best vacuum I've ever owned. We have dogs. It sucks hair out of places my old vacuum would not and the filters it used cost a lot to buy. So far we have had good luck with it after a year or so but we do not have carpet in every room. It works on hardwood floors real good. We got ours from Shark direct. It took a while for them to send the unit. We're completely happy with it. I make sure and clean to last stage motor filters. It's simple to work however my wife gets confused on how to lift off the canister to empty it.
I've used every tool it has. The things works on stairs like nothing else would in the past. I do want a longer wand to get way up high on the walls. This won't reach above about 10' or so and we have high vaulted ceilings. It works great in the cars with the pet powered wand. The fun part is seeing how much stuff you pull up off the floor when it looked clean before you started. I hope we have better luck than people have on here so far. Time will tell. My last vacuum lasted about 14 years. It still works. We just don't use it anymore. I at one time sold Electrolux vacuums door to door 30 years ago. This has about as much or more suction as that one did. However back then I could not afford to buy one of them.

Horrible!!! The worst customer service ever. This machine is all hype. It did work decent when it worked. Had it less than 8 months and the roller brush quit working. When you call customer service you get the runaround. They do not stand behind their product at all. Needless to say I will never purchase another Shark.

Ok, the Shark is a great vacuum while it lasts. We had the vacuum for about 8 months before the motor went on the roller. The common problem seems to be customer support. Here's the solution. There's a warning tag on the instruction booklet that says "Not to return to store... To call customer service." IGNORE IT. We bought the product at Bed Bath & Beyond, and their policy is to take it back and exchange for a new one. We didn't even have the receipt! They were able to look it up and made sure we bought it at their store. Gave us a gift card for the exact amount. We came home with a new one. No questions asked. Couldn't be happier with BBB! So we will see how long this one last and if we have a problem we can just return it again. BBB believe to deal with the warranty themselves and keep the customers happy. Don't deal with SHARK directly. They will be no help.

I broke the hose off my Shark Rotator, took it to a reputable service center, and when they tried to get the replacement part from the company, Shark wouldn't send it. This went on for three months. Online chats about the situation were of NO help whatsoever, and though I was told to call the number on the website to register my complaint, I was informed by a recorded message to go online, which I had already done twice. When I purchased the vacuum, I did not know that Shark will not send replacement parts to qualified vacuum service centers if anything goes wrong. I will never purchase another Shark product, and have already urged anyone I know never to purchase one, either. I am now stuck with a shoddy product that apparently is unfixable. I was willing to pay to have it fixed since the break in the hose was my fault, but if I can't get a part, this is a totally useless alternative.

To start Shark doesn't participate in this consumer affair program because they know they are horrible. The vacuum is fine, the fact I called 4 times to follow up on replacement parts for the NV752 filters and was lied to twice about the filters being shipped and that they were in fact in the warehouse for delivery. I get an email stating that they are currently restocking their shelves and that my filters I purchased won't be available till April and this email I received twice after they assured me my order was in their warehouse and being shipped. All the negative comments ever written by consumers has got to be at least 95% accurate. I would never recommend Shark to anyone, knowing the service is nearly 100% horrible and the fact they lie to customers to get them off their backs for at least a week at a time. Anyone else that writes a review about Shark should also complain to the BBB.

Wow. What can I say? The most God awful customer service nightmare I've ever had in my entire life. I got this piece of garbage and at first it was great... Like four times it was great then it quit working didn't pick anything up on the floor. So finally I called these people and they were finally willing to help me out. Or so I thought! Then I get a brand new supposedly brand new vacuum...THAT WOULDN'T EVEN TURN ON! Tried multiple outlets.
Sooo...I called these idiots and finally some little snot nosed kid answers the phone. He didn't even sound old enough to work there. He started mocking me and doing this nah nah nah boo boo stuff to me and WOW IT WAS JUST HORRIBLE. He lied to me about his name twice and lied about being the same unprofessional ** who answered the phone the first time. I should have read these awful reviews! I've had to sweep my floor with a broom for a year and a half. I am really angry they cheated me out of money. The free mop has been great though. Should be sent back the vacuum and kept the steamer and screwed them over!

ConsumerAffairs Research Team
The ConsumerAffairs Research Team believes everyone deserves to make smart decisions. We aim to provide readers with the most up-to-date information available about today's consumer products and services.
Shark is a family business in its third generation of ownership. The company makes a diverse range of household products and appliances.
Lightweight design: Shark Navigator vacuums have lightweight designs that make cleaning easier.
Customer reviews: Customer reviews on the Shark website help potential buyers decide which models are right for them.
Available accessories: There are plenty of accessories that make Shark Navigator vacuums useful for cleaning vehicles, stairs, furniture and hard-to-reach surfaces.
Customer service: Shark has strong customer services that include a lengthy online FAQ, live chat and Web support.
VIP Warranties: Buyers can add five-year or lifetime warranties to their orders.
Best for Shark's range of vacuum cleaners makes it an attractive option for homeowners, renters and drivers.
Shark Navigator Vacuum Profile
Basic Information
Company Name:

Shark

Address

180 Wells Ave Suite 200
Newton, MA 02459
United States

Website:

http://www.sharkclean.com/