Compare Reviews for Home Automation Systems
Home automation companies install technology into homes that allows residents to control functions of their home automatically or remotely. Automated homes offer residents a more convenient, efficient and often safer living experience through various means, including:
Motion detection alarms
Security lights
Security cameras
Glass break detectors
Remote monitoring
Read more
Top 10 Most Reviewed Home Automation Systems

Read 3721 Reviews

Vector Security offers security systems and home automation to residential and commercial customers throughout North America and the Caribbean. It is part of The Philadelphia Contributionship, which was founded in 1752. Find out more

Read 1910 Reviews

MONI, a subsidiary of Ascent Capital Group, is a home security and home automation company serving over 1 million customers. It has several options to meet most consumers' needs. MONI was founded in Farmers Branch, Texas, in 1994. Find out more

Read 1150 Reviews

Guardian Protection Services was founded in 1950, and it is one of the world's largest private home security companies. The company offers remote security services and video surveillance. Find out more

Read 375 Reviews

FrontPoint offers home security and automation options using up-to-date technology. Its website offers free quotes and information about home security as well as the ability to monitor your system using your cell phone.

Read 32 Reviews

Established by security professionals, GetSafe is a home security system that can be managed easily through a mobile device. GetSafe does not require a contract and is portable for relocation purposes.

Read 187 Reviews

Safe Streets USA, an Authorized ADT Dealer, offers security systems and home monitoring through the ADT Pulse® app. Their voice recognition technology allows control of lights, locks, thermostats and security systems.

Read 38 Reviews

Vivint offers home automation services to customers throughout the United States and Canada. In addition to home automation, it offers the ability to watch video clips of pets or others in your home while you're away.

Read 16 Reviews

ADT is best known for its home security systems, but also offers home automation. Its services allow users to control the home's temperature, lighting and appliances remotely, using a mobile device or computer.

Read 13 Reviews

The Nest Cam is a self-monitoring camera with a 130° wide-angle view offering 24/7 live streaming, advanced night vision and motion/sound alerts. The company also offers automated thermostats and smoke/carbon monoxide alarms.

Read 10 Reviews

Smarthome uses wireless technology to allow users to monitor their home remotely. Its products allow users to control their home environment from outside as well as open garage doors and activate motion sensors.
Home automation company expert reviews

Frontpoint Security is an automated security company founded in 2007. Frontpoint Home Security is headquartered in Vienna, VA.
Wide geographic area: Frontpoint security works with customers in all 50 U.S. states, which means that people across the country have convenient access to their services.
Referral rewards program: Frontpoint offers customers a free month of monitoring for every new customer a current customer refers.
Fully-licensed company: The company holds specialized licenses in every required state in order to work with home security systems in an attempt to be the most compliant security system in the country.
Free quotes: Frontpoint Home Automation offers customers free quotes on their website, so customers can know exactly how much they can expect to pay for their service with no hidden or surprise fees.
Award-winning: The company has won many awards for its quality of services, including being named One of the Best Places to Work in Virginia.
Best for: Owners of both luxury and mid-scale residences, elderly homeowners and homeowners with young children.
Read 375 Reviews

GetSafe was developed by a group of veteran home security professionals who wanted to find a better way to keep homeowners safe. The company offers consumers home automation and 24/7 alarm monitoring without a contract. Their wireless systems are portable and customizable to fit any size home.
No contract: GetSafe's monitoring system is priced at a flat rate of $29 per month, which automatically renews at the beginning of every month. Because there are no contracts, consumers can cancel at any time.
Customizable: GetSafe's starter kit is made for apartment living, but homeowners can easily add on devices. The Smart Hub is able to monitor up to 64 security devices, so your system can grow as your life and family grow.
AT&T cellular backup: GetSafe's wireless system runs through your home's Wi-Fi, but it includes AT&T cellular backup. This means that 3G cellular will automatically kick in if you ever lose your Wi-Fi signal.
Remote monitoring with GetSafe's app: Download GetSafe's app for free so you can monitor your home no matter where you are in the world.
Free cloud storage for wireless camera: All of your GetSafe subscriptions come with 30 days of free cloud storage for the wireless camera.
Best for: GetSafe is best for renters and owners of smaller homes.
Read 32 Reviews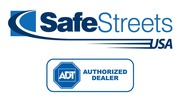 SafeStreets USA is one of ADT's authorized dealers, and they sell and install ADT-monitored home security systems exclusively. They operate in 44 states and the District of Columbia.
Read 187 Reviews

Honeywell is a name synonymous with home protection and heating and cooling systems. The legendary company has built on its reputation as a leading provider of home technology by developing a suite of home automation systems and connected products.
Hands-free control: The touch panel that functions as a controller responds to voice commands, allowing homeowner to turn on lights, adjust the thermostat, arm the security system and more by simply stating their wishes.
Remote services: Owners of Honeywell's Tuxedo home automation system can receive important alerts about events occurring in the house. The information is sent directly to a consumer's compatible mobile device.
Video surveillance: Consumers can view up to four cameras from a Tuxedo touch panel, smartphone, tablet or Internet TV.
Thermostats and security: Honeywell offers a many smart devices that can be integrated into a home automation ecosystem. Its thermostats and security devices are particularly innovative.
Best for: Owners of any home, no matter the size, who are particularly interested in security and energy management features.

Alarm.com develops technology and software that has been implemented into many home security and automation systems, such as Interlogix, 2Gig and Qolsys. The technology focuses on home security but also includes elements of practical, useful home automation.
Geo-services: Alarm.com was one of the first home automation developers to offer technology that would allow smart home devices to react based on the location of a consumer. Consumers can set a "geofence" that tells the home automation system to set the lights, thermostats, garage door, and electronic door lock based on their proximity to the geofence area.
Cellular: Alarm.com technology is wireless, but that doesn't mean that the system is inoperable if a home's Wi-Fi connection goes down. In this event, it communicates via cellular, which is important for maintaining contact with security monitoring services.
Apple Watch: Alarm.com offers a control app for the Apple Watch. This enables consumers to monitor and control devices connected to an Alarm.com system directly from a watch they wear every day.
Best for: Owners of luxury and mid-size homes who want a solid security system to protect their home, also families with latchkey children.

ADT has been in business for over 140 years. The corporate headquarters of ADT is located in Boca Raton, FL.
Read More

Vivint is a company founded in 1999 that offers security and automation solutions. The company's corporate headquarters are located in Provo, Utah.
Read More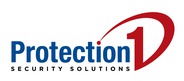 Protection1 Home Automation is a home automation and security company founded in 1988 in Lawrence, KS. The company now operates out of Romeoville, IL.
Full security services: In addition to providing security technology and control options, Protection1 also offers monitoring services and staff that monitor the safety of customers' homes 24 hours a day, 7 days a week.
Insurance discounts: Using Protection1 automated security systems can help customers get discounts on their homeowners insurance.
Desktop and mobile control: Protection1's automated systems can be controlled by owners via an app on a mobile device or a desktop, which means they have convenient access to control wherever they are.
Geo tracking: Protection1's services include geo tracking, which means that customers can control their automation systems based on their geographic location and proximity to their home.
Professional installation: Protection1 offers full professional installation for services and technologies, and all technicians have been thoroughly background checked.
Best for: Luxury homeowners, disabled homeowners, elderly homeowners and homeowners with young children.

Home automation systems offered by Clare Controls cater to owners of mid-size homes and are affordable yet customizable by a professional home systems integrator.
Simple music access: Offered as part of a Clare Controls home automation system is a feature that enables homeowners to stream music from the Internet to speakers throughout the home.
Mainstream homes: Clare Controls partners with several leading national homebuilders to offer consumers automation packages as part of their mortgage.
Cloud storage: The professionally customized software that runs a Clare Controls home automation system is stored securely in the cloud. This means you can easily access information and data about your home anytime, anywhere.
Best for: Consumers who may be building a new home could benefit from their builder partners, the cost of the system can usually be rolled into the mortgage.

Control4 is known for offering a variety of home automation solutions that allow homeowners to start small with basic features then easily and affordably add new features onto the system as their needs change and grow.
Home theater control: Control4 offers "starter" systems that focus on the control and synchronization of home theater equipment. Consumers can expand this basic system to operate other devices at any time, turning it into a full-fledged automation system that can manage lights, thermostats and other devices.
Easy to tweak: Although Control4 home automation systems are installed by certified Control4 dealers, the products have been designed to enable homeowners to modify the automation settings themselves. This saves time and money on professional labor charges.
High compatibility: Boasting compatibility with hundreds of devices from a range of manufacturers, Control4 offers a huge library of options to consumers who would like to connect their Control4 home automation systems to products of their choice.
Best for: Owners of luxury and mid-scale homes, particularly those who would like to step into home automation gradually with basic functionality.

Elan Home Systems draws from years of experience in the manufacturing of systems that distribute music and video throughout a home. From these roots it expanded its product portfolio to include full-fledged home automation systems supported by a strong base of trained and certified dealers.
Intercoms: One of Elan Home Systems' specialties is the design of high-quality home intercom systems. These communication products complement the company's breadth of home automation offerings by enabling a user to speak with visitors at the front door conveniently from their smartphones whether they are at home or hundreds of miles away.
Simple to master: Although automation systems from Elan can be customized by professional homes systems integrators, the controllers that transmit commands to devices are extremely intuitive and simple for homeowners to learn to use. The menu of commands looks consistent across all types of controllers, including touchpanels, tablets and smartphones.
Wireless communications: Home automation systems from Elan are compatible with several wireless communications protocols, which means homeowners can easily expand and upgrade a system by adding wireless products to it.
Best for: Homeowners looking for a system that's easy to use and is easily integrated into a home of any size.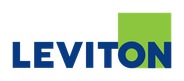 Leviton Security & Automation hails from the home security business and continues to focus on security as a core component of its automation systems. Leviton has been in the home technology business for more than 29 years.
Read More

RTI has roots in the audio industry as a developer and manufacturer of high-quality whole-house music systems. Over its 22 years in the business, RTI has expanded its product portfolio to include complete home automation systems as well as other smart home devices.
Smart, stylish remotes: Many consumers like the tactile feel of a handheld remote when interacting with a home automation system. RTI offers a wide range of remotes, from traditional push-button models to those with integrated touchscreens and voice control technology.
Award-winning software: RTI's software tools have received many industry awards for its ability to help home systems integrators easily program and customize home automation systems for their clients. The benefit to consumers: less money spent on labor to have a system installed.
Wired and wireless options: By offering both wireless and wired home automation systems, RTI is able to cater to a wide range of consumers from those who are building a home to those who would like to add technology to their existing home.
Best for: Consumers who would rather use a handheld remote, rather than a touch panel, to interact with a home automation system and owners of both existing and new homes of all sizes.

URC has been developing technology for the home for more than 25 years. It is one of the largest suppliers of remote controls to consumers, retailers, subscription broadcast providers, and home systems integrators. To this solid foundation it has added a breadth of affordable home automation products.
Huge customer base: URC has supplied customers with more than 100 million remotes over the past 10 years alone.
Expandable and affordable: URC offers systems in all price ranges. Consumers can start with a basic system then expand it later to introduce greater functionality.
Strong dealer base: Home systems integrators who sell and install URC systems undergo rigorous training and education.
Proven track record: URC systems have been installed in hundreds of homes nationwide, with excellent results.
Best for: Owners of both luxury and mid-scale homes, along with those who need only basic functions with the opportunity to add on new features.

AMX manufactures and sells enterprise-grade home automation systems through high-end home systems integrators. In the business for more than 30 years, its systems are noted as highly reliable and customizable, best suited for large luxury homes. 
Audio and video: In addition to several home automation solutions, AMX offers a wide variety of high-end audio and video equipment, including amplifiers and digital switchers.
Panoramic touch panel: AMX offers a variety of sleek, contemporary touch panels from which users can monitor, manage, and control devices connected to an AMX home automation system. One of the most unique is a panoramic touch panel. Shaped wider than a standard touch panel, it can display multiple windows of information, including streaming video content, home control menus and live feeds from surveillance cameras.
Best for: Luxury homeowners, owners of businesses and audio and video enthusiasts.

Designing and engineering home automation systems for both commercial and residential environments for more than 30 years, Crestron offers a huge portfolio of products, covering every aspect of an automated home: lighting control, energy management devices, motorized shading, audio and video equipment and more. Crestron systems are available through a network of highly trained and certified home systems integrators.
Wired and wireless: Offering home automation systems that transmit command over wiring, as well as those that can operate over a wireless network, Crestron systems are designed to be installed into both new homes and existing homes.
Tailored technology: Crestron automation systems can be programmed by a trained home systems integrator to control a variety of different devices from any number of manufacturers.
User interfaces: Users can engage with a Crestron automation system from a many control devices, including touch panels, handheld remotes, smartphone apps and Smart TVs.
Best for: Owners of high-end luxury homes, although Crestron offers a streamlined version of its flagship system for smaller homes and budgets.

Savant Systems is known for its Apple-based automation systems, which make them highly intuitive and easy to use. A wide variety of devices can be integrated into the Savant control ecosystem, and home systems integrators can use the Savant programming software to choreograph and synchronize the operation of these devices to a homeowner's liking.
iPad Integration: The iPad is the control device of choice for most Savant customers, although the company also offers handheld remotes and keypads. People who already own an iPad can download the Savant control app to turn the portable device into a home control tool.
$500 starter package: Although Savant is well-known for its high-end home automation solutions, it also sells a starter package that is intended for installation in homes of modest size.
Video tiling: Savant is one of the first automation companies to offer a video tiling system, which allows multiple streams of video to be displayed simultaneously on the screen of one TV or projection display.
Best for: Luxury homeowners as well as owners of smaller, more affordable homes and those who are familiar with using an iPad.

Vantage got its start in the home automation business by offering sophisticated architectural lighting control systems and has expanded into the control of a host of other products including thermostats, audio/video equipment and motorized shading.
Keypads: Sleek, stylish keypads afford on-the-spot control of various devices throughout the home. The buttons on the keypads can be customized and labeled any way a homeowner desires. Smartphones and tablets can also be used.
Wired and wireless: By offering both hardwired and wireless home automation options, Vantage dealers can support both owners of new home and existing homes.
Best for: Luxury homeowners, owners of more modest homes and those who are interested in managing and controlling their lighting.

Insteon offers a wide range of smart home products which can be integrated by consumers, managed by a customizable hub and controlled from an app on a smartphone or tablet.
HomeKit-enabled: With Insteon's new HomeKit-enabled hub consumers can control both Insteon devices and Apple HomeKit-compatible devices via a smartphone app or Siri voice commands.
Platform of choice: Insteon apps are available for all major platforms including iOS, Android and Windows Phone.
More than 200 devices: With more than 200 Insteon products available online and at local retailers like Best Buy and Home Depot, consumers can find a solution that fits their needs.
Dual-band: Insteon home automation technology uses both wireless communications and a home's existing electrical wiring to form a network of smart home devices.
Best for: Homeowners who prefer online shopping and those who enjoy setting up technology themselves.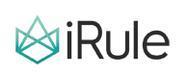 iRule launched its software-based, cloud-enabled home automation system for do-it-yourselfers in 2011. The concept for the system was born from the founders' passion for home theater and media room applications.
Custom graphics: Custom graphics are available to consumers that can be used to create a custom look for control menus on smartphones and tablets.
Tech support: iRule has a top-notch support team and an avid online community to help configure and customize your system.
Cloud-based setup: iRule is an app that runs on iOS and Android devices; a drag-and-drop cloud-based setup and configuration means no expensive software or hardware is necessary.
Best for: Owners of modest size homes who enjoy tinkering with technology and A/V enthusiasts.

The Iris home automation system is sold exclusively at Lowe's home improvement stores nationwide to consumers who are tech-savvy and interested in setting up a system on their own.
Single app: Iris by Lowe's streamlines home management by connecting compatible smart devices through a single app that's accessible from a smartphone or tablet.
Easily expandable: With more than 60 compatible devices available at Lowe's, from smart thermostats to electronic door locks, new technologies can be easily added to the system at any time.
Creating rules: Using the Iris app consumers can create rules for connected devices to follow. For example, when you walk into a room, the lights will turn on automatically.
Best for: Consumers of modest size homes who feel comfortable and confident setting up technology themselves.

Zonoff was founded in 2011 to develop and bring to market home automation systems that focus around the Internet of Things. The system's control platform is protocol agnostic, which means it is interoperable with a wide variety of smart home products.
Subscription-based service offerings: For a monthly fee consumers can enjoy services like professional security monitoring and concierge services.
Cloud software: Zonoff's cloud software and services provide remote access and device management for consumers. The cloud software also allows consumers to control their homes from anywhere.
Plays well with others: Zonoff home automation systems are able to communicate with hundreds of devices by employing a variety of communications protocols including Z-Wave, ZigBee, Wi-Fi and Bluetooth.
Best for: Homeowners who would like a variety of Internet-connected devices in their home automation system.

SmartThings is a home automation company founded by Alex Hawkinson, a leader in the industry of the Internet of Things. The company was founded by launching a Kickstarter campaign in August of 2012.
Affordable pricing: Compared to many companies offering home automation and security monitoring, SmartThings is relatively affordable with services starting at $99 with no monthly fees.
Free app: SmartThings uses a central "hub" device to control homes, and the app that allows users to control that hub is completely free.
Fun and creative features: SmartThings has built in the capacity to have fun with home automation, allowing things like having smart lights change color when users get a new Twitter follower to happen.
Garage connection: SmartThings can alert homeowners if they forgot to control the garage in addition to the doors of their home.
Sleek design: The hub of SmartThings is a small, white minimalist design, which makes a great and subtle addition to any home's décor.
Best for: Luxury homeowners and homeowners with young children.

Smarthome calls itself the Home Automation Superstore, offering a wide range of home automation products. The company was founded in 1992 in Irvine, CA.
Read More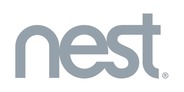 Formerly known as DropCam, the Nest Cam is a self-monitored camera that can be free-standing, mounted onto a tripod, or mounted onto any wall, including one with a metal surface thanks to its magnetic backing. The Nest Cam delivers a 130° wide-angle view straight to your mobile device so you always know when an unusual sound or movement is detected. Monitor your Nest Cam through a free app, which can also be linked to Nest's thermostat and/or fire alarm/CO monitor to give your home total automation and security.
Read More
Disclaimer
Information in this guide is general in nature and is intended for informational purposes only; it is not legal, health, investment or tax advice. ConsumerAffairs.com makes no representation as to the accuracy of the information provided and assumes no liability for any damages or loss arising from its use.
11 – 28 Most Reviewed Home Automation Systems

Read Reviews
Be the first one to rate this company

Leviton offers security and automation services to both residential and commercial customers. It is dedicated to helping customers conserve energy as well as ensuring that their homes are secure while they are away.

Read Expert Review
Be the first one to rate this company

Protection 1 offers wireless home automation and security services. Its executive board is made up of people who are very familiar with home security and it conducts background checks on all employees to protect consumer safety.

Read Expert Review
Be the first one to rate this company

SmartThings is dedicated to using the Internet of Things to help improve people's lives. It offers a smartphone app that allows users to monitor and control their home environment and security while they are on the go.

Read Expert Review
Be the first one to rate this company

Control4 offers smart home services that can be integrated with all of the consumer's electronics. Consumers can control their music and home theatre as well as their security, thermostat and appliances with mobile devices.

Read Expert Review
Be the first one to rate this company

Honeywell is a Fortune 100 company known for its heating and cooling systems and home protection. They are constantly innovating while providing products and solutions designed to provide security and comfort in homes.

Read Expert Review
Be the first one to rate this company

Alarm.com offers award-winning, reliable technology that are professionally installed in homes. They are dedicated to creating advanced security and automation that make people's lives safer, smarter and more efficient.

Read Expert Review
Be the first one to rate this company

Clare Controls is a provider of configurable and intuitive home automation systems and introduced the first home automation system managed from the cloud. They are committed to making home automation simple.

Read Expert Review
Be the first one to rate this company

Elan Home Systems is one of the largest companies in custom home and commercial systems. They provide the ultimate home experience, complete with entertainment, comfort, security, communications and lighting.

Read Expert Review
Be the first one to rate this company

RTI is a leading control systems manufacturer committed to creating functional and enjoyable products. They are best known for their award-winning devices that incorporate technology and entertainment to homes and offices.

Read Expert Review
Be the first one to rate this company

URC has been the leading supplier of universal remote controls since 1989, setting the standard for control technology. They offer solutions for every control market and OEM manufacturing for high-end audio and video companies.

Read Expert Review
Be the first one to rate this company

Since 1982, AMX has developed innovative technology and targeted solutions designed to simplify people's lives. They offer a diverse product portfolio which includes device control, video distribution and asset management.

Read Expert Review
Be the first one to rate this company

Crestron was founded in 1875 and is the world's leading manufacturer of advanced control and automation systems. They offer integrated solutions to control audio, video, computer, IP and environmental systems.

Read Expert Review
Be the first one to rate this company

Savant Systems is a leader in home control and automation. They are also one of the fastest growing companies in the luxury and mid-market smart home space. They provide smart home technology with personalized control portals.

Read Expert Review
Be the first one to rate this company

Vantage provides control and automation solutions specifically tailored towards luxury spaces. They offer custom wired and wireless solutions that are professionally installed by a Vantage professional.

Read Expert Review
Be the first one to rate this company

Insteon develops cost-effective dual-band network technology optimized for home management and control. They enable devices to be networked together. They offer over 200 products that are available online and at local retailers.

Read Expert Review
Be the first one to rate this company

iRule is an automation system and mobile application that was developed in Detroit, MI. The iRule software is available through Apple's App Store and Google Play. The application controls TV, home theaters and other electronics.

Read Expert Review
Be the first one to rate this company

Iris offers simple and customizable home security and automation products that connects to Iris compatible smart devices. The Iris app is simple to operate and puts home management at your fingertips.

Read Expert Review
Be the first one to rate this company

Zonoff, founded in 2011, offers Consumer IoT technology and services that have been adopted by leading brands in multiple markets. Their consumer IoT platforms can bridge end users, devices and technologies.