Finding a Job and Resumes
New York places number one overall, with Los Angeles and San Francisco right behind.
04/25/2016
|
ConsumerAffairs

By Christopher Maynard
Christopher Maynard is a New York-based writer and editor who ... Read Full Bio→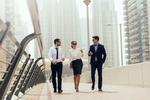 As we approach May, many college seniors will be getting ready to graduate and begin their lives as working adults. However, many may be unsure about where to settle down and make their start. In order to answer this question, Bankrate.com conducted a study to see which cities had the most to offer young people looking to enter the workforce.
The study assessed 100 U.S. cities and ranked them according to several factors that would be important to young job seekers; thes...
More
For starters, don't address your cover letter to "Hey you"
08/17/2015
|
ConsumerAffairs

By Mark Huffman
Mark Huffman has been a consumer news reporter for ConsumerAffairs ... Read Full Bio→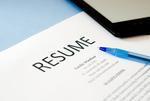 The first step to landing a good job is crafting a résumé that puts your career in the best possible light. Whether it's your first job or an attempt to advance, you want a document that can help seal the deal.
Unfortunately, many job seekers present a résumé that not only doesn't advance their cause, it actually sets it back.
Researchers at employment site Careerbuilder.com recently asked hiring managers about the importance of résumés and how they influence whether some...
More
Sort By