Written by
Ticket websites allow you to compare and buy tickets to events online. Read our guide to select the best ticket website for your needs. Some sites may focus on one region, while others offer tickets for nationwide and international shows. A few ticket websites focus on a particular type of event, like sports or concerts.
Why trust ConsumerAffairs?
Our recommendations are based on what reviewers say.
4,350,951 reviews on ConsumerAffairs are verified.
We require contact information to ensure our reviewers are real.
We use intelligent software that helps us maintain the integrity of reviews.
Our moderators read all reviews to verify quality and helpfulness.
Compare Reviews for Top Ticket Websites

Read 1,934 Reviews

Browse and buy tickets for art, theater, music and sports venues at Ticketmaster. The Deals tab offers discounts via 2-for-1 pricing and bulk deals, or you can name your own price for up to 60 percent off listed ticket prices.

Chat with a ConsumerAffairs decision guide

Live agent

Read 793 Reviews

Offers simple comparison of ticket prices and options for nationwide events. Fees included in ticket price. All tickets include money-back guarantees. Deal Score rating system helps customers find the best option.

Chat with a ConsumerAffairs decision guide

Live agent

Read 1,970 Reviews

TicketNetwork providers online ticket sales with a 200 percent money-back guarantee that tickets are delivered timely and accurately. Order through the site and participate in seasonal contests for free tickets.

Chat with a ConsumerAffairs decision guide

Live agent

Read 916 Reviews

Access a variety of event tickets through Ticket Liquidator, which connects sellers and buyers. Third-party sellers mean you might find hard-to-get or sold-out tickets, and some listings are below advertised ticket price.

Chat with a ConsumerAffairs decision guide

Live agent

Read 1,689 Reviews

Score discount tickets on StubHub, or purchase last-minute tickets and pick them up at the venue the night of the event. Join the Fan Rewards program for added savings and access to special promotions and complimentary upgrades.

Chat with a ConsumerAffairs decision guide

Live agent

Read 1,385 Reviews

Online ticket and event marketplace. 100% buyer guarantee on all tickets. Tickets for events and shows nationwide. List your tickets for free. Charges sellers 10% commission. Shipping and services fees may apply.

Chat with a ConsumerAffairs decision guide

Live agent

Read 5,030 Reviews

Online resale marketplace for concert, theater and sports tickets. Shop for tickets by venue, city, artist, dates and what's popular. Many tickets listed below market price. 100% guarantee.

Chat with a ConsumerAffairs decision guide

Live agent

Read 15 Reviews

Find tickets to concerts, theater and family events with ScoreBig, which offers a discount for signing up. Order tickets without dealing with hidden fees or shipping costs, and get up to 60 percent off box office listings.

Chat with a ConsumerAffairs decision guide

Live agent
Read 182 Reviews

TicketsNow lets you buy or sell tickets to favorite sporting and entertainment events. Search by geographic location or use the events calendar to see when and where your favorite team, musician or theater group will appear.

Chat with a ConsumerAffairs decision guide

Live agent
Read Author Review

TickPick is a marketplace for buyers and sellers of event tickets that promotes a policy of no hidden fees. With apps on Android and iOS, TickPick can be browsed from any location, which is beneficial while traveling.

Chat with a ConsumerAffairs decision guide

Live agent
What to consider when buying tickets online
Browsing
The listings for any one city or region are immense, which means you will need a good browsing feature to find what you are looking for.
City: Filter results for all available tickets by the city you are in or the city you will be visiting.
Act: Filter results by act name, for example: "The Strokes" or "Windy City Tattoo."
Genre: Filter results by genre of music, sport or festival, for example: "Metal" or "NFL."
Payment options
The more payment options a ticket vendor offers, the easier it is for customers to make a purchase.
Credit card: Visa and Mastercard are the most frequently accepted credit cards online and in person, however more cards may be accepted depending on the vendor.
Debit card: This works the same way as entering credit card details, except the money comes directly out of your bank account.
PayPal: Many vendors will allow PayPal payments for tickets, making it easier for people without credit cards or non-compatible bank accounts to purchase online.
Selection
Tickets are available for all kinds of different shows and events, which means you need to make sure the type of show you want to see is included on the vendor's listings.
Music: Bands performing in large arenas or cozy pubs will both be listed under this category.
Sport: Wrestling, baseball, football, Olympic events and more.
Festival: This category covers a range of miscellaneous listings, such as comedy shows and charity events.
Cancellation policy
The cancellation policy of a ticket vendor concerns whether you are eligible to receive any refunds in the event that you cancel your purchase.
No cancellation: For event tickets, a no-cancellation policy is normal.
Cancel in advance: The closer the event is on the calendar, the less likely it is that you will be able to cancel your tickets. There is generally a rule that you can only cancel up to a month ahead of time.
Transfer: If you can't cancel your tickets but can't use them either, you may be able to transfer them to another registered user on the vendor's website, for free or as a sale.
Delivery
There are many ways to receive your purchased event tickets, but the method depends on the vendor and your location.
Mail: Some ticket vendors will ship your tickets by regular mail if you are in the same region as their office.
On-site: In this case, the vendor will give you a confirmation code which you will use to pick up your pre-purchased tickets at the event venue.
Email: It's common to receive ticket confirmation numbers via email, and you either print out the ticket itself or simply show the code when you go to the event.
Refunds
In the case that you cancel your ticket or cannot use it, the refunds policy determines whether you will be compensated for the ticket price. Find the refund policy on the vendor website, or by contacting the vendor online or by telephone.
100 percent refund: A full refund for any purchase made when you cancel the order.
Exchange: Instead of a refund, the vendor may offer you the chance to exchange your tickets for others of equal or lesser value.
Partial refund: Some vendors prefer a 50 percent or partial refund to compensate their own loss of time and administration during your initial purchase.
Types of ticket websites
Sports ticket websites
This type of ticket website specializes in tickets for sporting events, like baseball games, football games, track meets and more. You are able to find the best seats in your budget for home or away games.
Concert ticket websites
These ticket websites allow you to filter by artist, music genre or location to help you find a concert or festival that interests you.
Arts and event ticket websites
Find theater performances, stand-up comedy acts and art shows through event ticket websites. Discover local, regional and national events.
Ticket websites FAQ
How can I get cheap concert tickets?

You can take a few steps to enjoy the concert of your dreams without breaking the bank:

Start by checking out an authorized third-party reseller online. A reliable resale marketplace is the next best thing to the virtual box office, and often cheaper.
Try a ticket search engine, which can help you compare prices across the web.
Independently buy from friends or family members who can't go to the show and are hoping to make their money back.
Finally, visit the venue or call it directly, especially if ticket sales are poor.
How can I sell my tickets online?

If you wish to sell your tickets online, the primary consideration is how quickly you need to sell them.

If you need to find a buyer fast, explore all significant authorized resale sites with high traffic volumes. However, these often come with costly fees for both you and the buyer.
If you'd rather wait and see how much money you can make, consider a less-trafficked site with lower fees.

Price according to other sellers, and monitor your listings if you're selling on multiple sites simultaneously — sites issue stiff financial penalties for double selling.
Is ticket brokering legal?

Yes, there is currently no federal law governing ticket resale in the U.S. However, many states have changed or are updating their existing ticket resale laws to keep up with the online market. Brokers and buyers are encouraged to know the specific laws in their respective states of business. The National Association of Ticket Brokers (NATB) can help both fans and spectators stay informed of industrywide laws, ethics and pending legislation.
Do resale tickets get cheaper?

In most cases, resale ticket costs decrease the closer it gets to showtime. As an event date approaches, ticket holders typically lower their prices to get rid of inventory. Online sellers are also subject to cutoff times and available delivery methods, making the days leading up to a show great times to buy. Remember, an unused ticket is worthless after the show.
Is it illegal to buy scalped tickets?

No, anti-scalping laws focus on the seller, so you can buy scalped tickets without the fear of being arrested or fined. You should, however, do so at your own risk because fraud is rampant. Ticket brokers and authorized online resale sites offer protection in the form of guarantees; however, individual sellers could be running a scam.
Thanks for subscribing.
You have successfully subscribed to our newsletter! Enjoy reading our tips and recommendations.
Ticket website reviews

TicketNetwork launched in 2007 as the primary online retail center for Ticket Network Inc. in Cincinnati. They sell tickets for music, sport and theater events.
Read more about TicketNetwork

Ticket Liquidator has been in business since 2003, providing tickets for often sold-out concerts, plays and sporting events.
Read more about Ticket Liquidator

Founded in 2005, Events Ticket Center (ETC) is a resale marketplace for many different types of event tickets. ETC sells tickets to events all over the world and has provided service to over a million customers.
Read 5030 Reviews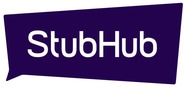 StubHub is an eBay company that began selling and reselling event tickets in 2000. A fully online and mobile company, StubHub focuses on technology and innovation to create the best experiences for customers.
Read more about StubHub

Ticketmaster has been the go-to place to find great concert and event tickets for two decades now, and recently it joined with Live Nation to make the experience even better.
Read more about Ticketmaster

Tickets Now is an online ticket resell market. They allow individual resellers to list tickets they can't use for theater, music or sporting events and sell them directly to fans.
Read more about TicketsNow

TickPick is a secondary marketplace for concert and event tickets. The company offers no-fee listing and buying services.
Mobile app: Download the TickPick app for Android or Apple and shop or sell from your mobile device.
Graded tickets: The company grades available event tickets using an algorithm that takes seating and price into consideration.
Name your price: On a budget? State the amount you are willing to pay and let vendors come to you.
Venue maps: Choose your seating easily using the venue maps for each show.
Easy sports navigation: Find great seats for the games you want to see using innovative browsing technology.

TicketIQ is an online ticket sales aggregator that formed in 2009. The company compiles deals and real-time data for events from a variety of pre-certified sellers. They also offer IQRewards, an engagement-based rewards program that gets you more discounts on "IQ Certified" sellers the more you use it.
Mobile discount: IQRewards program allows you to save up to 10 percent on your purchases.
Blog: TicketIQ's blog reports relevant ticket data, tour announcements and price trends to help inform your purchasing.
Low prices: Thanks to the aggregation of so many available tickets, you can find incredibly low prices through TicketIQ.
Venue maps: Get venue layouts and seat views, so you can see your seats before you purchase.
100% guarantee: All tickets are carefully-vetted, guaranteed and backed by customer support.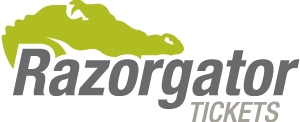 Razorgator helps you find affordable, quality event tickets to sports, music, comedy and theater. Founded in 2001, most company staff have at least 6 years' experience in the industry.
100 percent guarantee: This guarantee states that your tickets will be on time for the event, authentic, valid and refunded if the event is canceled.
Coupons: Check out featured coupons and deals on the website.
Mobile app: Download the mobile app to instantly purchase and download your ticket codes. Save up to 75 percent on last-minute tickets.
Uber integration: Use the mobile app and you'll be able to easily check Uber for a ride to the venue.
Interactive seat maps: See what you're really getting in terms of seating and quality by checking the venue map.

TicketCity is an online sale and resale center for sports and event tickets. The company has 25 years' experience in the business.
Range of sporting events: Find whatever sporting event you can imagine, from golf and football to NHL and college basketball.
Search by team: Browsing tabs at the top of the website make finding your sport and team simple.
Resell tickets: If you have sports or other event tickets you can't use, sign up to resell them through Ticket City.
Spanish language: Is Spanish your first language? TicketCity is available to view in Spanish.
Community support: TicketCity supports various charitable organization such as Goodwill and the American Cancer Society.

Vivid Seats is an online ticket vendor that wants to make the entire event experience more streamlined and enjoyable.They feature theater, sports and music events.
Read 1385 Reviews

SeatGeek is an online ticket aggregator that provides customers with an easy way to find events and purchase tickets. Working with other ticket vendors means that SeatGeek offers more listings than many other online or retail vendors.
Read 793 Reviews

Score Big is an online ticket vendor that allows customers to save more money than most other vendors. The website uses an innovative method of non-posted pricing to allow primary vendors to give you a discount.
Read more about ScoreBig
Compare Reviews for Top Ticket Websites

Read Author Review

A decade in the online ticket market lets Razorgator capitalize on experience to deliver efficient ticket sales. The site lists more than 10 million tickets at any given time and features tickets for over 75,000 venues.

Chat with a ConsumerAffairs decision guide

Live agent
Read Author Review

TicketCity offers the convenience of online purchasing with the support of a live customer service team. Purchase tickets for sporting events and concerts, and receive a full refund if the event is canceled and never rescheduled.

Chat with a ConsumerAffairs decision guide

Live agent
Read Author Review

TicketIQ combs the Web for ticket listings and presents them in a single database for users. Browse box-office ticket prices alongside listings from certified sellers. They also guarantee that any ticket you purchase is authentic.

Chat with a ConsumerAffairs decision guide

Live agent
Disclaimer
Information in this guide is general in nature and is intended for informational purposes only; it is not legal, health, investment or tax advice. ConsumerAffairs.com makes no representation as to the accuracy of the information provided and assumes no liability for any damages or loss arising from its use.
Comparing
×
You're signed up
We'll start sending you the news you need delivered straight to you. We value your privacy. Unsubscribe easily.