Consumer Reviews and Complaints

Please do not use this for a domain or hosting service. Mine ran out and all I needed was to update my credit card info. Instead I found out after spending thousands of dollars to get my graphic designer to build the site, they deleted it. Without telling then asked if my designer had a backup and that they would be more than happy to rebuild my site. What the **. All I was trying to do is give them my credit card to renew my domain and hosting??? Now my graphic designer has no backup and all those months and money wasted and they have no answer for me.

I registered a domain on 9/10/2017 and within MINUTES... I started receiving calls from spoofed numbers with incoherent callers offering me services. As of 9/13 I have received 37 calls. All times of day. Amazingly enough I received a call from Godaddy tonight and when I told the caller that I was getting the calls he said "You should've got the privacy..." So because I didn't pay 2.00 they sold my info. WOW... NEVER AGAIN!

I did not even know of the existence of GoDaddy or what the company is. I've never had any business dealings with them and never provided them with any of my credit card details. So I was surprised to get a message from my bank stating that the bank had put a hold on my credit card due to dodgy activity. When I enquired as to what this suspicious activity was, they informed me that GoDaddy had made a transaction of $0.00. Apparently criminals do this to first test to see if the card is working and then if they are able to obtain a balance, then proceed to wipe the entire account out. They also do this because $0.00 transaction often remain invisible. I think this is absolutely disgraceful. These people are internet service providers and involved in the telecommunications industry. I can't believe an internet service provider that I have nothing to do with has attempted to wipe my account out! How did they get a hold of my credit card details???

I've had very good experience with GoDaddy going back to 2011 when I started my business. Since then, my website was hacked and so they sold additional services to me. It was hacked again and they wanted to charge me to fix it and then sell more services to me. I changed providers and have not had a problem since. They have also upsold 12 and 24-month terms on products and the reps specifically said that if we need to cancel anything, there would be a pro-rated refund. I discovered upon canceling, that there is no refund after 30 days from initiating the order. Hence we paid for products for 1 to 2 years that we only used for 1-2 months. I've changed our services to other providers and will not go back to GoDaddy.

First, everything that I am stating is absolute fact, and is indisputable with GoDaddy. Their company has proven to me that they are more interested in taking money from unsuspecting customers, without any regard for providing a quality service in exchange. Spending $3,400 on a simple website I should have been treated with a higher level of dignity than they have provided.
Early May 2017 I received a call from GoDaddy trying to sell me a 'custom professional website design'. I DID NOT want to do this. Upfront, this was not something I was willing to spend $3,000+ doing. They convinced me that building this site will help improve my sales and traffic, so I decided to bite the bullet and do it. May 10th, 2017 I spoke with ANDREW the web project lead who was in charge of my project. I spent (2) hours talking to him about how I wanted the site done. We ended the phone call.
(1) month later, I have still not heard from ANDREW. He has taken my money and basically disappeared! So, now I decide to call in June for an update. NOTHING. Nothing has been done. Andrew is on lunch and was told he will call me back when he returns. No Call. A week later I call again, ANDREW is not available to speak with me and he will get back to me. He doesn't. July 2017, I call again for an update. The project still hasn't started and ANDREW is now on vacation!! I call twice more and still can't get through to him.
August 2017 I am not really concerned. It's been so long, Andrew probably already forgot about the specifics of the site design... Or is the site even going to be made? They beg and plead with me not to cancel and to move forward and they will make him expedite the process. 1 week passes, still nothing. FINALLY, 3 months later, late August I get an email from GoDaddy saying that my WordPress site is available for review. Interested to see what it looks like I open the email and WOW, it looks like GARBAGE. It is by far the worst website I have ever seen. It looks like a child made it on their lunch break during school. Copy and Pasted information from my current website... The images are stretched and low resolution. Basically less than 1 hour of work went into making this sample.
The work was not rendered in a timely fashion or as promised. So, now I am REALLY mad. I call and speak with supervisor JASON who tells me he is unwilling to refund my payment and I must now accept a $900 penalty for canceling the project. When I become upset, he raises his voice and talks over me disrespectfully. Does he know that I AM THE CUSTOMER? I AM THE VICTIM? Have some sympathy, **!
Anyone who reads this will agree, that they dropped the ball. They did not render services as agreed upon. Did not perform in a timely manner. So, in the end, 4 months later it is September, still have not heard from ANDREW. I am calling to cancel this transaction and they refuse to refund my money. Supervisors like JASON are rudely talking over me and disrespecting me on the phone... All I want is a Full refund. I will leave reviews on every blog, website I can get access to because this needs to be heard! If GoDaddy contacts you to make a website, SAY NO!
How do I know I can trust these reviews about GoDaddy.com?
885,230 reviews on ConsumerAffairs are verified.
We require contact information to ensure our reviewers are real.
We use intelligent software that helps us maintain the integrity of reviews.
Our moderators read all reviews to verify quality and helpfulness.
For more information about reviews on ConsumerAffairs.com please visit our FAQ.

WHAT is happening to GoDaddy?! I have had nothing but good experiences with GoDaddy until today. I have numerous URLs that I have purchased throughout the years, and recently have launched my new business URL through them. Apparently you used to get email credits associated to URLs you purchased, which they haven't done in 4 years. I had email credits, which were NOT listed as being associated with specific URLs. I set up my business emails with these credits and they were attached to random URLs I owned - NOT COMMUNICATED. So when I let a URL expire that I did not use, one of my business emails were abolished - NOT COMMUNICATED.
I proceeded to speak with 2 agents, both of whom were condescending and insulting. I have lost ALL my emails from a new business account... the last agent thinks that getting $20 off an email plan (which costs $130) is good offer. I repeat - I LOST ALL MY EMAILS FROM MY NEW BUSINESS because it was not communicated that retiring an unused URL would do that... and NOWHERE on the account does it state what email is associated to what URL. This is ludicrous! I asked for a year for free ($130 vs. losing a new business email with all contacts) and the agent said glibly "Not Happening!" Seriously, GoDaddy? What is going on here?

I absolutely regret using this company. I purchased a domain through GoDaddy.com and in less than 24 hrs I started receiving spam calls non-stop at the point I've had to change my phone number. My email account is now full of spam and even personal emails from web developers from India and the most unusual places, but that is nothing. My bank blocked my card when someone attempted using it at a gas station in a state I've never been before. The card hacked was the same one I used for GoDaddy.com and it was the only time I've used this card in over two weeks. The hack happened exactly two days after paying to GoDaddy.com.

I have been with GoDaddy for 10 years and after several instances of high-pressure sales tactics, I have decided to move website hosting to another site. GoDadddy's refund policy is that they will not refund for any services that are more than 30 days old. This fails to take into account that hosting was done 5 months before the hosting was needed to be reviewed. After renewing for an additional 2 years on hosting that has not taken place yet and will actually start in December, GoDaddy will keep the $225 renewal payment. It is nice to see that GoDaddy will keep money for future services that will not be used and refuses to give any aspect of the money back even if the service that was purchased is 3 months away. GoDaddy seems to be only concerned with making money to help pay for their endorsements, Super Bowl commercials or head honchos.

GoDaddy went into my Credit Card and charged over $200,00 for Domain names that I did not authorize! I wish I had caught what they had done earlier but due to illness did not see the charges. When I did and called the woman took the charges off, shortly thereafter they emailed me to say they could not refund the charges. As we speak I am on hold with GoDaddy to speak to a Supervisor, who I was told is very busy. Now I know why. The internet is filled with complaints on this very same matter. I thought I was unusual because of my illness. When I spoke to the woman I asked that absolutely no charges be made to my account without my approval. Today the man said he did not see that which means they will continue charging. Please be careful...

I have wasted a lot of money dealing with GoDaddy. I'm even going to name names. Christopher **, Chase **, and countless more - all giving incomplete and grossly inaccurate info. Chris was especially a problem. He sold me a package and then set it up incorrectly - or gave the wrong info to those who did set it up. After I bought the package I found out ALL the limitations: especially be prepared that they will NOT DO ONE THING FOR YOU in terms of helping to bring your sites over from other hosting places.
Part of it is they are very limited in how they go about doing things. They have one way and that is it. Second, they lie. You are told over and over how easy it is to do XYZ and it is NOT. I had to hire a web designer to interface between my old web designer (who was equally incompetent in a whole other way) and GoDaddy; they were often at a stalemate and no one would budge. But I do think a lot of it is just simply wrong information given to you.
Meanwhile, I just found out that there is limit to what you get in terms of bandwidth with a package you buy. So now I may have to pay more (or cut down my website). NO discussion of bandwidth needed was ever presented to me. I had no idea it operates like a cell phone. Stuff like this happened A LOT. It was clear to me that Chris was so happy to get my business that he left out a lot of details. He should have educated me thoroughly on what to expect. He made it sound like it would be easy - I'm well rid of that bad web designer I had and we still have a lot of grief with GoDaddy. I've already paid the web designer $150 to get an SSL certificate put up and we have had constant phone calls with GoDaddy. STILL NO SUCCESS. The web designer has given up on GoDaddy. NOT KIDDING.
Others have mentioned the arrogance - I have experienced that with some of them for sure (not Chris - just poor communication and lack of being honest on what to expect). Chase was arrogant, though he calmed down once he realized I wasn't some hyper-emotional woman who didn't know IT. I know a lot and work with IT folks a lot in my career. He also tried to "explain" why they will not do something to help ad nauseam. Unless there is a clear legal reason they won't do something I'm not interested. And there are some legal issues I found out after the fact behind this - what GoDaddy is willing and NOT willing to do should be completely disclosed up front.

2 years ago, I bought 5 domains and paid for them. 2 years later, I noticed an unauthorized charge on my credit card statement of over $200. When I called customer support, they said it was an automatic and non-refundable. They also mentioned that only certain customers were called to verify auto-renewal and not all could be reached, even if I did have 5 domains with them. The supervisor, Christi was not helpful and could not understand where I was coming from when I said I wanted a refund and did not consent to this charge. I have now opted out of auto renewal, although I didn't opt into it to begin with - they take it upon themselves to do so. I will never use Godaddy again and would recommend steering clear from them. Unfortunate that they can get away with this.

Godaddy's sales model is to call their clients INCESSANTLY about sales offers and upgrades. I have finally lost my patience with them and I am pulling my business from them. Their ease of use and tools that make hosting and purchasing a website are irrelevant when they've decided to unleash their bloodhound sales force on their clients. 2 or 3 calls in a week?! No thank you.

GoDaddy has been hosting my website for about a year. In that time, it's never been down until today. When the website went down today, GoDaddy got it working again within minutes. It had crashed due to an update needed on a plug-in that I hadn't yet done. This is the 3rd or so times that I've called GoDaddy for help or with questions. Each time, I've gotten excellent service.

I have repeatedly received calls from Godaddy support team for renewal of my domains which I am not using. Inspite of very clear response that I don't want to renew those domains, suddenly I am charged $30 for the domains which are of no use. I have tried this earlier and tried again today... To remove my credit card from payment method but in spite of no domain/product is set of auto renew, I cannot remove the credit card from their website and it shows incorrect message that my products are linked with this payment method. Clearly this is a deceptive implementation with that we see no exit.
For say GoDaddy is one of top player in domain registration but see this... In any of their emails or website there is no mention of any email address for customer support. Their chat window is offline from account console. The customer support phone line (answering machine) would keep telling you endlessly that all their customer representatives are busy with other customers. This is so frustrating to deal with Godaddy with such pathetic customer support or say useless customer support. I have already moved all active website domains out from Godaddy and would everyone to stay away from them. Check the images attached: The chat is offline. No products associated anymore for auto renewal. Still on payment method. It disallow to remove the card incorrectly stating that card is linked with products.

I have dealt with Godaddy for 20 years, up to this point things have gone somewhat what; For a while three months before your Domain name would expire they would over aggressively call, call and call you to renew your Domain name; then I noticed the calls stopped and today I found out why no more aggressive calls. Godaddy now adds your expired domain name to what they call an "auction list" and places a very high price for you to buy it back; there is no one bidding for your name, Godaddy has taken possession of your Domain name and is holding it hostage for a price.
I am so for sure this falls in the realm of "Conflict of Interest". I am going to follow up on this to see where it leads; if not conflict of interest it is bad business ethics. Godaddy has now become your Vendor and Your Competitor and this is wrong. No one is in line to buy a business name that you have established and branded. This is just wrong and I am going to move all of my products from this company and you would be wise to purchase your domain name from another company.

Recently had technical issue which had to be fixed @ the 'backend' on GoDaddy server. To compensate for the problem, customer service rep offered discount on all our product renewals. Discovered that two key and costly products were NOT included in the discounted renewal. No replies to my emails in follow-up. Also, GoDaddy requires users to upgrade from 'certified' domain to McAfee 'trusted site.' Their email offered the upgrade for free. After upgrading, we received a bill for annual cost from McAfee/GoDaddy. Users should be careful to check their billing on GoDaddy!

Definitely Fishy... I FIRED Godaddy today. I had a VPS with Godaddy for quite some time, but let them go. I've had their service for approximately since the last 4 or 5 years. I started out with shared hosting. Then was told by support that if I went on over to VPS service, I could do a lot more with my websites etc... While this may have been true, I was also told that I wouldn't have "telephone" tech support any longer, but had to have support via chat instead. That changed quick when I encountered my 1st problem. It then became, "Oh we don't handle that kind of issue". This should have been my "RED FLAG!"
Moving on to the incident with my server. I had 14 websites hosted. I had just finished putting 3 dating scripts on and needed to move a file from my user folder to my root folder. This is simple, right? Wrong! I had noticed, I could never SSH into my root folder to admin from inside of this folder. Long story short, I had given my password to the hosting tech support people since I didn't want it to be changed and knew they could always access the server at any time anyway. Apparently sometime later in the evening, I could not even access the user folder I had been working in. After speaking with support, they told me I had been hacked and removed from the admin on the server. Then they suggested if they fix my issue, it would cost me $149 to do so. They went on and told me to back up my sites and destroy & rebuild my VPS and use the snapshot I had from three weeks back.
After trying to back up my websites and not having access to any cPanels, I then tried to restore after destroying and was amazed to find out. The backup didn't work. The version of the server software was newer than the older backup version, so my snapshot would not work. Since they suggested I destroy my server version and most possibly were the cause of the admin directory issue and possible hack in the 1st place. I asked to speak with someone who could make payment decisions in the hosting area. Because I did not find it fair for me to pay for something I didn't mess up in the 1st place. While this gentleman made an gallant effort, Godaddy still wanted me to pay $149 to restore from their backup which would have restored my websites!
So, I am thinking, they made my admin inaccessible, then deleted it. Suggested I destroy my server which put a newer version on and they wouldn't put the version that matched my snapshot. Told me my account had been hacked in the "root" folder that I couldn't get access to. Wasn't in the least concerned that one or two of their employees may be dishonest. But wanted me to pay $149 to restore a server that they messed up... Disgusting!

I had a domain name for 20 years. Due to some error it did not get renewed. GoDaddy wanted to sell it back to me for an exorbitant amount claiming that there was heavy bidding for the domain name. For the past year I've been checking. Nobody has purchased it. When I go to the URL, the company is parked there. They want to sell it to me for $9999! There is clearly no demand for this domain name, but they figured that if someone had it for that long, they will be desperate. This may be legal, but it's highly unethical.

For two years now (over 6 telephone calls, multiple emails and several complaint forms later) I have been asking to be removed as a contact from an account that I use to be a contact for. The holder of the domains on this account is a fraud and has been charged and convicted of such on at least two different occasions. I keep getting assured that my name and email address has been removed but yet I still receive communications! I am so frustrated as each and every person I speak to assures me it was taken care of!

They misrepresent their services, BE AWARE! Once you paid they don't do refunds. I called to find out if they could do anything about a note that came up on Google search when my page was searched, "this page may be hacked". I cleaned my page from malware on my own and submitted a ticket to Google for review, after several days of waiting for Google's reply I decided to pay Godaddy.com to make their magic as they assure me they were able to remove that note immediately after paying $250, they not only were not able to remove it immediately as they promised and submitted a ticket as I did it myself a few days ago but they charged to my CC $320 for a product they originally offered for $250. Their sales agents will do anything to get your money.

Facing problem of hacking at Godaddy. Very poor data security and if we ask for backup they ask for more money. So I don't think that Godaddy's doing a fair business. It may be scam. May be Godaddy don't have income from their domain and hosting services. :)

Had been without Godaddy for some years. Discovered recently of unauthorized charges. Upgraded the subscription without any notification and increased the charges. Explanation was simply they don't have the package subscribed initially available anymore.

I was charged 5 times from 2013 to current for an auction membership which I never nor know anything about. I have been a customer of GoDaddy for over 20 years and owning over 20 domains. I received an email saying I was charged for this auction membership. When I called and spoke to Christi, the billing supervisor, she said there are no refunds for this product?! I explained I never authorized this charge and did not notice the charges previously but she was unwilling to remove the charge. I will be changing companies and would not recommend GoDaddy as I do not trust that they will not add on things that were not authorized and claim that they are an auto renewal.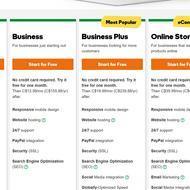 So I paid a developer to make my site and then GoDaddy removed the site and from their website builder and then gave me 2 credits for website builder, then told me that what I had was a basic website builder, then while speaking to the rep they said It would cost me about 239 to have my website built and told me that if I clicked on the Business Plus link it would only take me to the personal builder that was free. And that it didn't matter what link I clicked it would only take me to the personal builder false advertising, then proceeded to say that the site would still cost me $180, for restoring a site to make a copy of so that I could have it moved else where, and then told me there is no free Business Builder Plus options once I showed them this.
Then she said that it would cost me 90 to have my site restored and then told me that they would half it yet once again so it would cost me 45 to restore my site. So at the end of the day GoDaddy deleted my site and still wanted money for the mistake they did. And offered no compensation nor took responsibility and falsely advertised services that were paid services.

I cancelled all further charges to my account after I noticed my card was charged on 05/27/17. On 07/13/17 I was charged an additional fee. I called and talked with billing. They said it was an error on their part and the charge was reentered. I told him I had cancelled any future order and he said it was a previous order that had failed to be processed. I asked what I could do. He said, "all charges are non-refundable". I would have needed to contact them within 30 days. I received the charge on 07/13/17, today is 07/17/17. Within the 30 limit. He said the charge was issued on 05/27/17, therefore, it's non-refundable. My best advice is not to do business with this company. And any domains you wish to purchase make sure about their refundability. There are better products out there.

Godaddy.com charged my credit card 5 times without my consent. If I am only one person and this happened to me 5 times, imagine how many times Godaddy unlawfully commits theft of funds of others who in good faith give their credit cards to this untrustworthy organization. It will be very unsatisfactory and sad if I have to cancel all accounts and take a judicial action for an insignificant amount that godaddy charged illegal in my account and unless not try to offer something or check about this situation. Would be easy refund or offer me some credit.

If you are within 60 days of your renewal, you won't be able to check your email, and customer service is zero help. I'll be moving my account as fast as I can!!! (domain hosting and email). They suck!!! The customer service person is nice enough, but obvious they can't do anything. Horrible!! I've paid them a bunch of $$ for nothing! Never again.

Godaddy refuses to issue refunds when outside of 30 days because it is their "policy". When my hosting plan on an expired domain auto-renewed I called 40 days after the renewal. But because I had called 10 days later they refused to issue a refund even though I would not be using the product for the remainder of the year. In response, I offered to pay for 2 months of service but they again refused. Then the customer service "supervisor" repeated back to me what I had explained to her and said, "What am I missing?" She was extremely rude and not open to listening to my situation. This company is just simply not focused on the customer and simply treats you as a number. I will never use Godaddy again for hosting.

Lose all your work and get abused in the process: STEER CLEAR - I spent GBP2,700 with this company after spending 10 years taking unique photographs of life and scenes in Myanmar (Burma). I spent around 16 months selecting and improving 730 of my best pictures from the 21,000 pics which I'd taken of accessible places to way off-limits gem pics and accurately labeling them and then a solid two years at the British Library and online and reading altogether 43 books on the history of the places of interest to tourists and the politics and background of the Bamar and of the 147 ethic groups.
Godaddy claimed - falsely that none of my five registered and valid cards worked with the hosting renewal of my site after I'd launched it after all that epic work and sent the email whilst I was away in Myanmar and out of reach of the internet - they then took my site down the same day as the last payment was taken, and charged a huge amount to "recover" the site, but failed to do so; I hired a techie website guy in Malaysia and he told me that my pictures - the most valuable aspect of the site - were still there, but it needed Godaddy to co-operate with the recovery.
They failed to give ANY help in the recovery of my website which they had trashed, but still billed my credit card - the one they had claimed had failed billing - with hosting, then various people- who didn't seem to have a clue - at GoDaddy - promised recovery and refunds - which of course NEVER HAPPENED. NEVER BELIEVE anything you are told by staff-they are just there to do a HARD sell to you and are pig-ignorant about techie, and most other hosting issues.
I hired - at great expense - other guys to recover my website and in the meantime my computer got a virus which then infected my back-up disc, so GoDaddy's co-operation was critical in not losing YEARS of my work. GoDaddy's staff were incompetent no-goods and each of my techies gave up in stressful exasperation; meanwhile I had no income, and after the last failed "promises" from GoDaddy, I lost EVERYTHING - I cannot yet describe the stress nor get over it - I was forced onto anti-depressants for the first time in my life.
The STRESS was mega-worsened by the false promises of GoDaddy staff who seemed to know next to NOTHING. I've - in my time - started and run and sold a car hire company, dealt with refugee supply logistics in Burma, and run inbound specialist tour operations: I have NEVER encountered a company like GoDaddy. I cannot describe the stress resulting from this; at one stage I was just in TOTAL despair. Now I'm suing GoDaddy and will post the result here; no doubt this will take a long time, but I want to see justice done.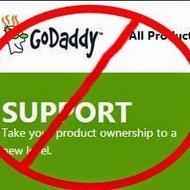 Godaddy.com charged my credit card three times without my consent. First, Godaddy.com gave one of my business accounts to an unauthorized individual who blocked me from the account and charged my credit card. Secondly Godaddy charged me for what they claimed to be a free trial. Finally, without request or consent, Godaddy charged a domain name for a second year and again refused to refund the money. If I am only one person and this happened to me three times, imagine how many times Godaddy unlawfully commits theft of funds of others who in good faith give their credit cards to this untrustworthy organization. All conversations have been recorded and will be posted publicly to warn the public of these unlawful practice by Godaddy.

ConsumerAffairs Research Team
The ConsumerAffairs Research Team believes everyone deserves to make smart decisions. We aim to provide readers with the most up-to-date information available about today's consumer products and services.
GoDaddy is one of the most popular web hosts in the world, and currently serves over 45 million domains. It is known for its low cost, domain name auctions, and its back-ordering policy for unavailable domains.
Easy to use: GoDaddy comes with an integrated control panel that makes it easy to access email, upload web page files, and install add-ons.
Straightforward setup: Once you purchase hosting services, it is easy to set up your account and begin using it.
24-hour customer support: GoDaddy offers a variety of customer support options 24 hours a day. There is an online FAQ to help customers get answers to common problems they may encounter. Phone and email support is also available. Despite GoDaddy's size, customer service emails are answered within 24 hours.
Website builder costs extra: Customers who don't want to design their website from scratch must pay extra fees to access GoDaddy's website builder tools, although the tools are very useful for both beginning and seasoned web designers.
Storage space: The economy plan comes with only 10GB of storage space – enough for most small business owners, but anyone who plans to expand his/her business and consequently his/her website may end up paying more for extra space. Even GoDaddy's advanced plans offer comparatively little space – you can get unlimited storage space and bandwidth, but your database is limited to 1GB.
Shopping cart: Ecommerce tools cost extra, and the shopping cart has an inventory cap. If you want to offer more inventory, you have to pay an extra fee.
Best for Personal website owners, web hosting companies and bloggers.
Question and Answers - Godaddy.com
What problem is GoDaddy trying to solve?

There are approximately 210 million small businesses worldwide; GoDaddy helps them get online. We are dedicated to helping small businesses turn their powerful ideas into meaningful action. GoDaddy gives small business owners the tools to name their idea, build a beautiful online presence, attract customers and manage their business.

What sets GoDaddy apart from the competition?

Often technology companies force their customers to choose between technology and support, delivering one but not the other. At GoDaddy, we break that compromise and deliver both great products and great support to our customers. We believe engaging with our customers in a proactive, consultative way helps them knock down the technology hurdles they face. And, through the thousands of conversations we have with our customers every day, we receive valuable feedback that enables us to continually evolve our products and solutions.

What needs do your products services fulfill, and how do you fulfill those needs better than your competition?

GoDaddy operates the world's largest domain marketplace, where our customers can find the perfect name to match their idea. We provide website building, hosting and security tools to help customers easily construct and expand their online presence.

In addition, GoDaddy's product suite includes Get Found to help small businesses attract new customers on popular destinations including Google and Yelp and Online Store which provides everything a small business owner needs to open and run a full ecommerce store. We also offer productivity tools including Microsoft Office 365, Online Bookkeeping, Email Marketing and Get Paid.

What sets us apart from competitors is our intense focus on customer service. About 60 percent of our workforce is dedicated to customer care. These are the friendly, knowledgeable and compassionate people who are there any time of day or night to help a customer resolve a problem or answer questions. Many of our customers tell us having our personalized technology resources available around the clock is like having their very own IT department at their disposal, at no cost.

How does GoDaddy measure success?

GoDaddy measures success against our mission and values. GoDaddy's mission is to radically shift the global economy toward small businesses by empowering people to easily start, confidently grow and successfully run their own ventures.

What's the most common misconception consumers have about your industry? Your company?

A common misconception about our industry is that you have to be "tech savvy" to create a website. At GoDaddy, we leverage what we know about our customers to give them simple products and services that work fit their needs. If they have questions, we have localized customer support agents available for personalized support around-the-clock.

Some consumers don't know what GoDaddy does because of our past advertising. When Blake Irving joined as CEO in January 2013, he shifted GoDaddy's advertising to focus on small businesses and how GoDaddy enables them to successfully get online and grow their digital presence.

How has your industry changed in the last 5 to 10 years?

GoDaddy essentially 'democratized' domain names back when the company was born in 1997. Before the company launched, the domain name registration process was complicated and expensive. GoDaddy brought mainstream marketing, competitive prices, reliable technology and personalized customer service to the early days of domain name registration, which revolutionized the registrar landscape and propelled GoDaddy to its No. 1 ranking in the world.

Today, GoDaddy has evolved and provides small businesses owners with the products and services they need to manage and grow their business. GoDaddy offers Website Builder, Online Store and professional design services for websites.

GoDaddy also offers Get Found, to help small businesses attract new customers and productivity tools including: Microsoft Office 365, Online Bookkeeping, Email Marketing and a tool to help small businesses Get Paid.

What is something you wish every consumer knew about GoDaddy?

GoDaddy's mission is to radically shift the global economy toward small businesses by empowering people to easily start, confidently grow and successfully run their own ventures.

Has your business received any awards that your customers would like to know about?

In 2014, GoDaddy won the following awards: 2014 Stevie Awards Sales & Customer Service, Bay Area's 2014 Top Work Places (Bay Area News Group), Washington's 100 Best Companies to Work For (Seattle Business Magazine), Iowa's 2014 Top Workplaces (Des Moines Register), 2014 Best Places to Work in the Valley (Phoenix Business Journal), 2014 AZ Most Admired Companies (AZ Big Media), 2014 Valley's Healthiest Employers (Phoenix Business Journal), 2014 Arizona Corporate Counsel Awards.

How has GoDaddy grown or evolved?

GoDaddy has refined its user-experience and reinvigorated product offerings sharply focused on helping small businesses effortlessly leverage the power of the Internet. GoDaddy has also shifted our brand strategy to revolve around small businesses.
Godaddy.com Company Profile
Company Name:

GoDaddy.com

Year Founded:

1997

Address:

14455 N Hayden Rd Suite 226

City:

Scottsdale

State/Province:

AZ

Postal Code:

85260

Country:

United States

Website:

http://GoDaddy.com