Consumer Complaints and Reviews

I have purchased one of their two products 09/01 that costs 12 pounds & 0 pound. One year later, they auto-renewed it without sending me a transaction receipt with the amount of 309 euros. First, I was unaware of the purchase; secondly, auto-renewal without any notification to consumers near dates of transaction is unacceptable. I have never use the two products before.

Live domain help -- I purchased a lot of products a while ago but never used them because was not too savvy on how to use them. It came time to renew them and I called to discuss the why I needed them, and the agent walked me through all of my products VERY PATIENTLY and helped me keep only the ones that would REALLY help me optimize my goals. He saved me a lot of money and explained the value of each product he felt I could use and identified the ones I didn't need. He also showed me a trick on how to renew for a fraction of what I would have paid had I not reached out to him. VERY happy and grateful he listened to my needs and was patient with this 62 year old lady that didn't have a clue.

Worst domain host on the entire Web. They sell you a website, then cancel without notice and sell domain name to another subscriber. $80.00 renewal fee to get it back. Pack of thieves. They did it with my previous site, cancelled it without notice and sold it to the highest bidder. Would NEVER use this outfit to handle my website. PERIOD.

Godaddy was a HUGE MISTAKE! I have been cheated by them and today was the last draw for me. I have had a few issues with my hosting account and various domains and when it came time for tech support help, they tried to sell me $300 programs to help me. When those fell through and I had to call them back, another tech support showed me how to resolve the issue on my own and reimbursed me money. I have had these issues too many times where one person tells me one thing the next tells me another and tries to clean up their mess and it all just costs me more money at the end of the day. I was absolutely cheated, feel completely ripped off and want EVERYONE to know go with BLUEHOST! Godaddy will cheat you!

They just told me that over a million people are calling in and complaining about the problem with the emails that started 12 hours ago. The guy was rude and unapologetic about the product that I am paying for. He didn't let me know they were working on it. He just said, "WE KNOW!" And stayed silent - pretty passive aggressive if you ask me. I can't reply to my emails or even access the link they sent me about "HOW DID WE DO TODAY"... Well they sucked today and always has. They blame other things for their awful product... They are affecting my business and I can't do this anymore. BEWARE. DON'T GET SUCKERED INTO THE CRAPPY PRODUCT.
How do I know I can trust these reviews about GoDaddy.com?
697,568 reviews on ConsumerAffairs are verified.
We require contact information to ensure our reviewers are real.
We use intelligent software that helps us maintain the integrity of reviews.
Our moderators read all reviews to verify quality and helpfulness.
For more information about reviews on ConsumerAffairs.com please visit our FAQ.

I have been trying to get a refund from GoDaddy after my auto-renewal was turned off. It turns out it wasn't switched off at all even though a colleague on the phone told me it was and according to their policy it's out of time for refund? So what I gather is if you call them to do a request there is a small chance of it being carried out. If they do not do it you will be charged even if it is their fault. I spent over an hour on web chat and they kept making excuses. Please avoid! They are very slow getting changes made to your account as well.

Godaddy charged $1,859.87 in advance for web development services for my e-commerce site, which involved a product catalog of printer supplies, including images for each product. Godaddy web development team admitted that their software was incapable of uploading the images to the website and therefore the project was abandoned. I immediately engaged with another provider, BigCommerce, who had no difficulty whatsoever uploading the images and completed the launch of the site in short order. Additionally, this service was provided for free, as part of the monthly service charge of $29.99!!! Godaddy refuses to refund the $1,859.87 charged, or any part thereof. I intend to pursue this to the fullest extent of the law.

Their website can be cumbersome to use. I have not used their design tools. Overall just as a service provider, they have been good. They seem a little on the expensive side, but I have not used other services, so I do not really know. They are very quick to sign you up for automatic payments and then slip little charges you didn't know about on your credit card. One of my clients is a vet office, and they were surprised that some charges showed up on their credit card they did not request, when we specifically requested for them NOT to save the credit card info. The website page to delete the credit card info was cumbersome and had verbiage that made it sound like you would lose your service if you did delete the credit card, which was not the case.

On Nov 29, 2016 I was charged $2649.90 to start building a professional website. On Dec 14, 2016 I received an email with a link to preview the initial website build… asking to review and submit changes. Changes would be complete in 7 business days. Since Dec 14, 2016 and Jan 25, 2017, I've called GoDaddy 10 times to discuss the status of the website build, sent several screenshots of what changes were to be made and spoke with 10 different people in the website build group. All the people stated at the time of my phone calls said they'd look into why the revisions/changes weren't happening… All verbally promised that in 2 to 3 business days or by such and such a date, I'd have a chance to review the changes. Another preview did materialize, but several changes hadn't been made… So additional phone calls were made.
From my perspective, I felt that the continuity of the project was lost after talking to a different person each time. It appeared they'd only review the most current notes but didn't know the history of what was happening. On January 19, Monica started a new ticket and I was told I'd have something Tuesday, Jan 24. Called Jan 24, still no revisions had been done… Told by Randi it would take 7 days to Monday, Jan 30… I said that was unacceptable… She came back and said it would be expedited… and to expect a phone call and email at the end of the day Wednesday, Jan 25. Called Jan 25 end of day and Joseph said, "Let me check to see what the projected completion date is…" Then said, "it won't be done until Friday, Jan 27… will try to expedite."
I decided today, Thursday, Jan 26… enough is enough. Called Go Daddy Jan 26 to request a refund. Was told initially, that the project was past 30 days and that no refund was in order… I explained that I had paid $2649.90 for a website build and didn't have a website… Serenity, then spoke with a manager and I was then told GoDaddy would issued a refund of $1899.90 less $750 service fee…
When I said that I paid money for a product and didn't receive the product… I felt that I should be entitled to a full refund. Serenity said company policy ("did I read the Terms & Conditions?")… that GoDaddy charges a 30% service fee and did I want the $1899.90 refund. I said, "Yes." I'm mailing a letter to Go Daddy Customer Care, 14455 North Hayden Rd, Scottsdale, AZ 85260 to request an additional refund of $500... But I'm not holding my breath. I'd highly recommend to anyone to steer clear of Go Daddy Website Design Build group. Lesson learned? Review businesses before paying money.

Tried finding out some info about an account. Got nowhere with the first person who seemed to enjoy listening to themselves more than anything else. Called back to try again and automatically asked to speak with a manager... Talk about giving someone the 3rd degree just to speak with someone. Why GoDaddy finds it necessary to waste peoples' time is a mystery. Why anyone would use this company is a bigger mystery.

I have been with Godaddy since February 2006 and starting 3 maybe 4 years ago I have seen the company and their services decline year after year. From the wait times on the phone to the unhelpful customer service reps when my sites and client sites are with issues. Every time I have an issue (which is almost monthly if not every couple weeks) I am always the one that figures the problem out but only after spending hours and overnights working on it for my clients. I have to figure it out because Godaddy always puts the blame on the Wordpress Platform or an email account or software they sell (Office 365) but do not support if an issue. Basically every call I place to Godaddy is a waste of my time, but I have to call because I am in hopes they will assist me this one time with the problem and actually fix it rather than waste my time.
Yesterday I had to place 4 calls to Godaddy. Today I placed one so far. Each time the wait time was over an hour. The 2nd call I requested a callback. I get that callback only to be placed on hold by the system for another 15-30 minutes. I had to hang up waiting 20 minutes for an actual person to pick up because who has 24 hours to talk to a provider you are paying thousands of dollars a year to use their products. Ridiculous.
I have many clients and they and I have a lot of domains, hosting, email hosted at Godaddy. Therefore, I am stuck unless I pay a boatload to transfer everything off. If you are new DO NOT USE GODADDY. I am warning you now as a customer for over 10 years. They will only tell you to buy this or upgrade this when there is a problem. This happened yesterday, but the rep assured me he wasn't pushing anything on me just letting me know my options. None of their products work the way they should. Horrible company, service, products and I will be slowly moving to a new service provider that gives me what I pay and what works instead of making me pay then put in hundreds of hours fixing issues that shouldn't happen in the first place.

I think it is ridiculous that you people sell my personal information to third party companies. Now that I have your attention, I have created a domain about a week ago and within that week, I have received HUNDREDS of phone calls and emails from spam. They are all trying to sell you website builder and domains EVEN THOUGH you bought yours through GoDaddy. It is not appreciated. If I had known this I would have picked a better company to do business with!!!

Auto renewal done for 2017 even though I cancelled on time per my computer. Daily contact with GoDaddy regarding refund. Given excuses by them. Show no cancellation & why they cannot refund. Tried everything they said to do & nothing. GoDaddy says they can't do anything. Tech support says it is a glitch & should be fixed today. Still same problem. 2 different customer service reps say nothing they can do as I set up 2 step verification & have to wait. GoDaddy gives no choice in 2-step & nowhere does it say you have to wait 72 hours to do any changes. GoDaddy is giving one excuse after another as to why they cannot refund as I requested within 72 hours of my renewal. WOULD NEVER RECOMMEND THIS SITE TO ANYONE.

I am comparing them to my prior web-host, mydomain.com. I left that company due to an arbitrary decision to change its web-design platform which required me to totally redesign five websites. Godaddy also later changed its web-design platform, but at least provided ample time and assistance in doing so. Its design is very easy to use for those with some computer savvy; I suspect it may be more difficult for the novice.

Several years ago I used GoDaddy to purchase an SSL certificate. They were pretty inexpensive and the certificate worked fine. I didn't think much of it for a few years, but starting last week I started receiving SPAM emails that were being sent to the email address I registered with GoDaddy with. I use a different email so I can track this type of thing, and without a doubt, the SPAM was being sent to an email address only known to GoDaddy and nobody else on this planet. Either they were hacked, or they were selling my email address. In either case that was it. I called to complain, but their customer service rep didn't have a clue. This was it. Never again.

Monday Jan 15th, I called Godaddy at 7:09pm only to get a message saying a 24 minute delay and I could have them call me back when an agent was available. At 7:37pm they called back and I thought that worked well. A computer asked if I was ready to talk & I replied Yes. Then the wait started, the music started and I stared at the timer on my cell phone... 4 minutes, 6 minutes, 8 minutes, 10 minutes, 12 minutes and getting steamed, some 12 minutes and about 30 seconds and a guy says "may I help you?" I said "yes let me talk to a manager." Finally getting him to get one for me.
On hold 2 more minutes, said they were busy and could he help after a few **. He said he would try again. Total of 12 minutes after the call back started and after heated discussion with the supervisor telling her I recorded the conversation she said "ok but what can I do for you." I have had it and if they the $10 I spent on my domain I would give it to my church but I was done with them. "Sorry sir, cannot help you at all." Told I would register complaint and call Godaddy management in the AM. BOTTOM LINE NO REAL REMORSE FOR ALL OF THIS UNNECESSARY DELAY.

Very disorganized company. I used them to build a sales website. I paid a lot of money and they don't build it for you. They just give you a template. After much time as customer support takes forever with them I finally got the site up. They won't let you use your own keywords and you have to use their suggested keywords, which weren't relative to my site. Everything about them is awful. I feel robbed of my time and money. They won't do refunds. Do not use this company.

Last month our business site hosted on GoDaddy crashed. During conversations on fixing it, I agreed to pay for another year of hosting for $146 (I still had about a week left on account). After approximately a week of back and forth on crashed website, and techs telling me it was fixed, when it was not -- I decided to cancel hosting with GoDaddy and switch to Weebly. I called and cancelled my hosting account (no problem). I then started the process of moving my domain name. It went fairly well. Then the credit card bill... due to "domain name transfer request falling outside of the 5 day window" GoDaddy charged me $27 for the next year of domain name with them. I was a happy customer of GoDaddy for at least a decade -- but due to this experience, I will not recommend GoDaddy to anyone.

I'm just the little guy. Godaddy always treated me right in the past. Proof you can trust what I say? I am logged in to ConsumerAffairs through a long time established Facebook account and srsos.com/org are among my websites that were with Godaddy for years until the new ownership forced me away. Absolutely RUDE new customer service and changing of terms of service, rates mid-billing cycle.
I only had those sites and a couple of other sites with them, as well as a few selected friends I was doing sites for, that I brought over to Godaddy, but they treated me like dirt this past renewal cycle so I switched to a different domain and host provider. I would NOT trust them to even do a domain search while logged out; they might steal it from out under you. It's like their new business model upon transfer of the company to the new owners was "Run it into the ground" girls and boys. Kruger Industrial Smoothing all the way. If I could give less than one star, I would.

I had a very strange experience with GoDaddy today. It is time for my website renewal, so I call GoDaddy to ask for any special rates or discounts. A rep named Shawn made it seem like he was giving me a deal, which I later found out was just deception and a scheme to get me to pay. Once I found this out I immediately called GoDaddy to dispute this type of fraud customer service. A rep named Kiersten answered and we kind of got into it. No help. So I called back and got a rep named Thomas. I asked to speak directly to a supervisor but was told that the department didn't have one. I found this hard to believe. I explained the situation to the rep who assured me about the discount policy and to notate my account when my next renewal came about that I'd experienced this inconvenience. Now, after having PAID for a renewal, my Cpanel is down. I can't work on my site. Customer service line is taking forever. My email accounts have been deleted.
I have a forward in my domain that I never set up. Something very weird is going on, and I feel it may be due to the issue I had with billing. GoDaddy assured me they'd never compromise the integrity of my account, but it sure does feel like an angry rep has meddled with and disabled my account. I'm resolving the issue with customer service now, but I would say: Do NOT choose GoDaddy for hosting. BEWARE! They aren't delivering on their promise by scamming folks on supposed discounts, then tampering with their accounts. Be warned!

I closed a business of 7 years after welcoming our first baby boy. I contacted Godaddy.com over a year ago to make certain no automatic charges would occur on my visa business card after closing down my site. It's been over a year since I closed my website and have not had any access to webmail and the site is down. After selling off equipment I finally close down my visa business card, line of credit. I pay it off, which takes about 24-48 hours to finalize the closing process.
Assuming all is said and done I check back in with the bank after the holidays to find the visa did not close, because out of the blue after no contact with this company for over a year, godaddy, withdrew 500.00 from my visa within that 24-48 hour period of the card closing. So, I contact godaddy to see what this is all about. I was shocked, because for 7 years, I never paid them more than 150.00 annually for their service. They say that they had some policy changes, emailed me about them to a web address that has NOT existed for over a year and though my site was closed there are still URL's out there for a business I no longer have.
I told them I never authorized that payment, and would not have paid that amount for a business that no longer exists, let alone one that does. I also reinforced that they assured me everything was closed and my final payment to them was the last. They claimed it's their new policy and I did not receive the new policy info because I no longer have access to the webmail that I closed down with them. These guys are crookedly and unethically trying to find loopholes to take unauthorized funds. I assured them that. They were clear with me about closing down my site and anything related to my business and all business associated with Godaddy.
It was hard enough letting go of a business I built from the ground up, but finally paying off my dues, to find out they are not finalized because of this randomness godaddy charge that happened within 24 hours of the card closing was more than upsetting. I am a young woman, married only two years with a 14 month old baby boy, just trying to honestly close down my business, pay off my dues and focus on raising my family. Just when I think I have conquered that goal this company draws enough funds within a very short period of time from the card being unaccessable, to keep me in a place of debt.
They claim there withdrawn is valid because they sent some new policy notification to a web address that is no longer in use? Why did I not receive a phone call, as they well know the web address is no longer existent? Not to mention when I was in business and doing well, numerous times the godaddy site had severe issues where my clients could not access the online shopping cart and at times the website alone. Thank god I had my major retailers and distributors to supply, because if I was working solely from online sales that would have set me back more than I want to imagine. I give zero stars, I face negative stars for their business tactics. Godaddy is unethical and in my opinion fraudulent! Beware of these guys.

GoDaddy sent an email to an inaccessible old email address then cut off our service. Two weeks of multiple emails, phone calls, and submitting documentation (such as incorporation documents and driver's license) and they still haven't responded going on the fourth day. This company acts like this is a problem they have never encountered before, are not proactive at all in helping, and seem much more interested in up-selling and being defensive about their lack of responsiveness. The message to me is clear "we really don't care about your problem".
This is not to say that the customer service reps have been un-professional - they have been fine - but it seems the corporate culture, as evidenced by the "scripted rote responses" is a big problem. GoDaddy has been the only provider I've used but this experience convinces me not to recommend them to anyone and I certainly would not buy anything from them again without a lot of testimony that changes have been made!

Customer Service is appalling. Their attitude is "screw the consumer" in every case. Example, I purchased 4 websites for 2 years. They renewed with NO authorization from me. Then told me there was NO recourse after 5 days. Even though I didn't even know they charged me for 3 weeks.

BUYER BEWARE - Godaddy will NOT refund or prorate your service if you are unhappy, not even if you are unsatisfied with the product. Yes, Godaddy is cheaper but their newsletter deliverability rating is lower. My newsletters ended up in my friends' junk mails (even friends who I exchange email with regularly). I sent newsletters out of both MailChimp and Godaddy.
My open rates on GoDaddy were 25-35% lower, and my unsubscribes significantly higher: went from .001% on Mailchimp to .01% on Godaddy. I speculate the second - send feature may be the cause of the higher unsubscribes. Also BUYER BEWARE - Godaddy will NOT refund or prorate your service if you are unhappy, not even if you are unsatisfied with the product. You get 30 days. After that whatever you invested is theirs, even if the service is unsatisfactory or substandard. So I thought I was saving money, but in the end I lost both money and subscribers.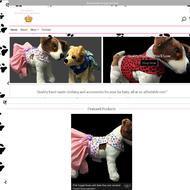 I spent over 1800 for a custom designed e-commerce website from GoDaddy. After 2 months' worth of going back and forth to try and get them to create BASIC things for example: what text or pictures should be in the front page. I requested a refund. They say I am not eligible for a refund. Here is their return policy "Professional Web Design Services. Web Services: 30% cancellation fee when in progress, non-refundable once complete." This project was NOT completed. I did NOT sign off on it or give my verbal agreement.
Here is what they say about "complete". "Completion of Service. Publication of your Design is acknowledgement of your satisfaction with the Services provided to date and releases us from any obligation for further revisions or alterations at that time or until the next Update Minutes are initiated. You also acknowledge and agree that once your Design is published, you will not be entitled to any credits or refunds for any reason including, but not limited to, dissatisfaction with your Design." They are claiming that when they posted the new website in a non searchable sub-domain for me to review for changes, that that is what they call "Publication of your Design". I have the emails from our correspondence.

I have two sites that I've had for over year. I'd google each site just to see if they were up on Google.com. One was on Google.com... My other site didn't exist if you just type the title. If I typed in the ENTIRE site name (with .com at the end), there would be a link on Google.com that displayed my real name... which I never annotated on godaddy.com (other than my credit card information) in the first place. My author name was only used on my godaddy.com platform. Why would godaddy.com allow for my credit card information (w / my real name) be displayed anywhere on Google? Please share your experience if you have had the same issue. Thanks!

They overpromise, overcharge and don't deliver. I showed them what I wanted from BlueHost and gave GoDaddy a chance to compete for my business. They showed a package that had the same features at a lower price. It turns out that they didn't include as many free email accounts as BlueHost at the promised price. Performance of the website was terrible. They told me to switch from "Managed Wordpress" to "Cpanel". I did so. Without telling me, they billed me for the switch. Performance was still terrible. I had to spend more money to increase capacity.

I'm a Voice over Guy for commercials, narrations, promos for radio and TV stations. I worked with GoDaddy ten years ago to build a website and included audio demos of my work for prospective clients. Over the years I've had people tell me they couldn't hear my demos when they clicked on them. I've called several times over the years asking what could be done about it. I've been assured that your tech folks would fit the problem. The last call was August 10, 2015. The advisor told me he had a team that would see the problem was fixed. I assumed it was. I've had a few more calls recently from prospective clients saying they couldn't hear the demos. And I am about to ask tech support for help in uploading new demos I have just completed.
So I called and spoke with some of your tech people tonight, explained the history and the problem, spent half an hour while that rep consulted with her colleagues. She said the problem was that people responding had to have the latest version of FLASH on their iPhones, iPads or computers. Ten years after building the site I hear this. She then offered the following: I should investigate websites which could convert my MP3s so they could be used on my GoDaddy website. Upgrade to Version 7 because Version 6 which I've had does not support MP3s. A three month extension of my contract with GoDaddy.
Completely unacceptable to me. I paid hundreds of dollars over the years assuming I was getting complete web hosting and assuming that my demos would play for clients who went to the site and clicked on the demos page. Who knows how many of those years have passed and how many prospective clients have simply not considered me for their job because they couldn't hear samples of what I've done. I have not gotten what I have paid for. Regardless of the number of phone calls. Or the number of your tech reps I've spoken with. Again, I have assumed the problem has been fixed. I've stuck with GoDaddy all these years.
I believe you owe me. I believe GoDaddy should upgrade my website to Version 7 and include my demos as MP3 at no cost to me. And I believe GoDaddy should extend my agreement for at least two years at no cost to me. I have believed GoDaddy's commitment to make the world better, one domain at a time. I have believed your motto to hustle, adapt, listen and repeat. GoDaddy has failed to deliver on its commitment to me. I believe GoDaddy is better than this. And I am counting on you to make it right.

48 hrs of fiasco with Godaddy trying to cancel an order within 3 hrs of purchase - by email and phone. Some of their CS staff are dead-pan unhelpful, passive aggressive and need retraining. After multiple emails and calls where they insisted that they could not cancel my order or refund my payment without my sending them my personal data. I emailed again today, copied to director of customer services and Nominet. Immediate response... 'order cancelled'! I wish I had done some research before purchase. First thing tomorrow I will be asking our consultant to move our website/emails to a different firm.

Godaddy is cheating the clients. I bought a domain with email marketing service. After setting up the website when we tried to configure email accounts we realized that they do not give email facility. When I buy a domain any other service provider would give the email facility. When I bought email marketing service, they should not have given that if the email facility is not available. There is no email address or active chat service available to complain. Chat service is always offline. Only a Singapore contact number is given to contact and when contacted them, the automatic answering service request various confirmations and at last cut off the call. People should refrain buying services from Godaddy and the authorities should investigate about their unethical and unfair business practices and cheating the clients.

ConsumerAffairs Research Team
The ConsumerAffairs Research Team believes everyone deserves to make smart decisions. We aim to provide readers with the most up-to-date information available about today's consumer products and services.
GoDaddy is one of the most popular web hosts in the world, and currently serves over 45 million domains. It is known for its low cost, domain name auctions, and its back-ordering policy for unavailable domains.
Easy to use: GoDaddy comes with an integrated control panel that makes it easy to access email, upload web page files, and install add-ons.
Straightforward setup: Once you purchase hosting services, it is easy to set up your account and begin using it.
24-hour customer support: GoDaddy offers a variety of customer support options 24 hours a day. There is an online FAQ to help customers get answers to common problems they may encounter. Phone and email support is also available. Despite GoDaddy's size, customer service emails are answered within 24 hours.
Website builder costs extra: Customers who don't want to design their website from scratch must pay extra fees to access GoDaddy's website builder tools, although the tools are very useful for both beginning and seasoned web designers.
Storage space: The economy plan comes with only 10GB of storage space – enough for most small business owners, but anyone who plans to expand his/her business and consequently his/her website may end up paying more for extra space. Even GoDaddy's advanced plans offer comparatively little space – you can get unlimited storage space and bandwidth, but your database is limited to 1GB.
Shopping cart: Ecommerce tools cost extra, and the shopping cart has an inventory cap. If you want to offer more inventory, you have to pay an extra fee.
Best for Personal website owners, web hosting companies and bloggers.
Question and Answers - Godaddy.com
What problem is GoDaddy trying to solve?

There are approximately 210 million small businesses worldwide; GoDaddy helps them get online. We are dedicated to helping small businesses turn their powerful ideas into meaningful action. GoDaddy gives small business owners the tools to name their idea, build a beautiful online presence, attract customers and manage their business.

What sets GoDaddy apart from the competition?

Often technology companies force their customers to choose between technology and support, delivering one but not the other. At GoDaddy, we break that compromise and deliver both great products and great support to our customers. We believe engaging with our customers in a proactive, consultative way helps them knock down the technology hurdles they face. And, through the thousands of conversations we have with our customers every day, we receive valuable feedback that enables us to continually evolve our products and solutions.

What needs do your products services fulfill, and how do you fulfill those needs better than your competition?

GoDaddy operates the world's largest domain marketplace, where our customers can find the perfect name to match their idea. We provide website building, hosting and security tools to help customers easily construct and expand their online presence.

In addition, GoDaddy's product suite includes Get Found to help small businesses attract new customers on popular destinations including Google and Yelp and Online Store which provides everything a small business owner needs to open and run a full ecommerce store. We also offer productivity tools including Microsoft Office 365, Online Bookkeeping, Email Marketing and Get Paid.

What sets us apart from competitors is our intense focus on customer service. About 60 percent of our workforce is dedicated to customer care. These are the friendly, knowledgeable and compassionate people who are there any time of day or night to help a customer resolve a problem or answer questions. Many of our customers tell us having our personalized technology resources available around the clock is like having their very own IT department at their disposal, at no cost.

How does GoDaddy measure success?

GoDaddy measures success against our mission and values. GoDaddy's mission is to radically shift the global economy toward small businesses by empowering people to easily start, confidently grow and successfully run their own ventures.

What's the most common misconception consumers have about your industry? Your company?

A common misconception about our industry is that you have to be "tech savvy" to create a website. At GoDaddy, we leverage what we know about our customers to give them simple products and services that work fit their needs. If they have questions, we have localized customer support agents available for personalized support around-the-clock.

Some consumers don't know what GoDaddy does because of our past advertising. When Blake Irving joined as CEO in January 2013, he shifted GoDaddy's advertising to focus on small businesses and how GoDaddy enables them to successfully get online and grow their digital presence.

How has your industry changed in the last 5 to 10 years?

GoDaddy essentially 'democratized' domain names back when the company was born in 1997. Before the company launched, the domain name registration process was complicated and expensive. GoDaddy brought mainstream marketing, competitive prices, reliable technology and personalized customer service to the early days of domain name registration, which revolutionized the registrar landscape and propelled GoDaddy to its No. 1 ranking in the world.

Today, GoDaddy has evolved and provides small businesses owners with the products and services they need to manage and grow their business. GoDaddy offers Website Builder, Online Store and professional design services for websites.

GoDaddy also offers Get Found, to help small businesses attract new customers and productivity tools including: Microsoft Office 365, Online Bookkeeping, Email Marketing and a tool to help small businesses Get Paid.

What is something you wish every consumer knew about GoDaddy?

GoDaddy's mission is to radically shift the global economy toward small businesses by empowering people to easily start, confidently grow and successfully run their own ventures.

Has your business received any awards that your customers would like to know about?

In 2014, GoDaddy won the following awards: 2014 Stevie Awards Sales & Customer Service, Bay Area's 2014 Top Work Places (Bay Area News Group), Washington's 100 Best Companies to Work For (Seattle Business Magazine), Iowa's 2014 Top Workplaces (Des Moines Register), 2014 Best Places to Work in the Valley (Phoenix Business Journal), 2014 AZ Most Admired Companies (AZ Big Media), 2014 Valley's Healthiest Employers (Phoenix Business Journal), 2014 Arizona Corporate Counsel Awards.

How has GoDaddy grown or evolved?

GoDaddy has refined its user-experience and reinvigorated product offerings sharply focused on helping small businesses effortlessly leverage the power of the Internet. GoDaddy has also shifted our brand strategy to revolve around small businesses.
Godaddy.com Company Profile
Company Name:

GoDaddy.com

Year Founded:

1997

Address:

14455 N Hayden Rd Suite 226

City:

Scottsdale

State/Province:

AZ

Postal Code:

85260

Country:

United States

Website:

http://www.godaddy.com/ecommerce/shopping-cart.aspx