Obesity Rates, Studies, and Childhood Obesity
The key, researchers believe, is encouraging movement during class time
08/24/2016
|
ConsumerAffairs

By Christopher Maynard
Christopher Maynard is a New York-based writer and editor who ... Read Full Bio→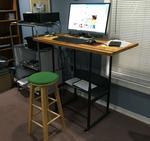 A number of studies have been published recently which show that sitting for prolonged periods can be bad for your health, leading to weight gain and obesity. When you consider how long our children sit down in class when they're at school, it starts to make sense why childhood obesity rates are so high in the U.S.
Many experts have suggested that schools could benefit from standing desks -- tall working areas that would get students out of their chairs. A new study valid...
More
In addition to the health benefits, students also perform better in the classroom
08/09/2016
|
ConsumerAffairs

By Christopher Maynard
Christopher Maynard is a New York-based writer and editor who ... Read Full Bio→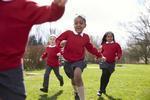 Most school-aged children would readily admit that their favorite part of the school day isn't math, science, or English. Recess has always been a favorite for kids because it gives them a break from academics and allows them to expend pent-up energy in some playtime.
However, research has shown that not all kids take advantage of this time to run around and be active, which may adversely affect their health in the long run. Luckily, a new study from the University of Mi...
More
Sort By