Obesity Rates, Studies, and Childhood Obesity
Researchers say taking the bus or train increases physical activity
05/17/2017
|
ConsumerAffairs

By Christopher Maynard
Christopher Maynard is a New York-based writer and editor who ... Read Full Bio→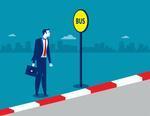 The daily commute to work can often be the low point of many consumers' day, but a new study suggests that taking advantage of certain modes of transportation can help fight obesity.
Researchers from the University of Illinois have found that counties that rely more on their mass transit systems produce residents that have lower obesity rates. They say that putting more funds into these systems could promote better overall wellbeing.
"As local communities seek to allocate...
More
A study finds that consumers with central obesity are at greater risk of all-cause mortality
04/27/2017
|
ConsumerAffairs

By Christopher Maynard
Christopher Maynard is a New York-based writer and editor who ... Read Full Bio→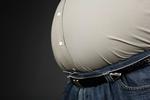 It's easy to lose count of the number of studies that have warned consumers about the dangers of obesity. From increased risk of cardiovascular disease to the prevalence of other conditions like diabetes and high blood pressure, researchers have made it clear that being obese is a serious concern.
But what about consumers who don't quite fit that "classic" model of being overweight? Maybe your Body Mass Index (BMI) is completely normal but you carry your weight around yo...
More
Sort By