Obesity Rates, Studies, and Childhood Obesity
A study finds that overweight and obese children tended to perform worse when it came to tests measuring neurodevelopment
05/25/2018
|
ConsumerAffairs

By Christopher Maynard
Christopher Maynard is a New York-based writer and editor who ... Read Full Bio→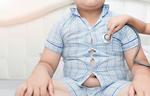 It's important for parents of young children to ensure that their little ones are eating healthy and nutritious foods to stave off early forms of obesity. But a new study suggests that avoiding excess weight gain isn't only physically beneficial.
Researchers from Brown University say that children who are on the threshold of being obese or overweight in their first two years tend to develop lower IQs and poorer perceptual reasoning and memory skills. Nan Li, the study's ...
More
Researchers say taking the bus or train increases physical activity
05/17/2017
|
ConsumerAffairs

By Christopher Maynard
Christopher Maynard is a New York-based writer and editor who ... Read Full Bio→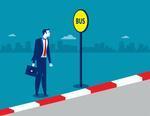 The daily commute to work can often be the low point of many consumers' day, but a new study suggests that taking advantage of certain modes of transportation can help fight obesity.
Researchers from the University of Illinois have found that counties that rely more on their mass transit systems produce residents that have lower obesity rates. They say that putting more funds into these systems could promote better overall wellbeing.
"As local communities seek to allocate...
More
Sort By