Obesity Rates, Studies, and Childhood Obesity
Utilizing buses and trains requires consumers to be more active in their day-to-day lives
01/30/2019
|
ConsumerAffairs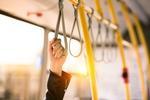 Public transportation is a part of many consumers' daily routine, serving as a convenient way to get from place to place. However, many consumers probably never considered the health implications of utilizing public transportation.
Researchers from the University of Illinois at Urbana-Champaign and Georgia Tech recently conducted a study and found that when more people utilize public transportation, obesity rates are lowered.
"Opting for mass transit over driving creates ...
More
Researchers also found that food deserts can impact weight gain
01/24/2019
|
ConsumerAffairs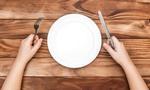 For consumers struggling to maintain healthy weights and body mass indices (BMIs), the focus is typically centered around eating healthy foods and exercising often.
A new study conducted by researchers from the University of Texas at San Antonio found that a lack of access to foods -- also known as food deserts -- contribute to consumers' likelihood of developing obesity.
"The lack of access to food can be a major stressor on individuals, and our study finds that experien...
More
Sort By