Obesity Rates, Studies, and Childhood Obesity
Researchers say dads don't factor into the equation
11/20/2018
|
ConsumerAffairs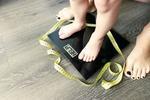 Obesity affects tens of millions of children and adults worldwide, and while it's difficult for many parents to maintain healthy lifestyles for themselves and their kids, new research shows that parents' -- particularly moms' -- daily habits could be affecting their children's weight.
Researchers from the Norwegian University of Science and Technology studied over 4,000 children and their parents for over a decade and found that when a mother loses weight, it affects the...
More
Maintaining a healthy lifestyle continues to be of the utmost importance
11/12/2018
|
ConsumerAffairs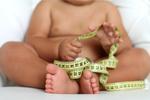 As nearly 20 percent of children in the United States suffer from childhood obesity, researchers continue finding health risks that could prove to be troublesome for both adolescents in the short- and long-term..
A new study found that childhood obesity could lead to an increased risk of developing pancreatic cancer later in life.
"There is growing concern regarding the impact of adolescent obesity on adult health," the researchers wrote in their report. "The objective of...
More
Sort By