Obesity Rates, Studies, and Childhood Obesity
Both asthma and obesity continue to plague the younger demographic
10/09/2018
|
ConsumerAffairs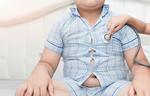 As both asthma and obesity are on the rise in the United States, researchers completed a study that tested if the former is directly linked to the latter -- particularly in children.
While much research has been done on the ways childhood obesity leads to asthma, not much work had been done to investigate how asthma leads to obesity. The study was recently published in the European Respiratory Journal, and the researchers found the results to be significant because asthm...
More
But if you can make it through the first week, you should be fine
09/21/2018
|
ConsumerAffairs

By Mark Huffman
Mark Huffman has been a consumer news reporter for ConsumerAffairs ... Read Full Bio→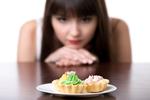 The Robert Wood Johnson Foundation and Trust for America's Health recently reported that the adult obesity problem in the U.S. is getting worse. A new study from the University of Michigan may explain why.
Researchers studied the withdrawal symptoms people go through when they have been consuming large quantities of junk food on a regular basis, then suddenly stop or taper off. The withdrawal, they discovered, is very much like what drug addicts experience.
Erica Schulte,...
More
Sort By