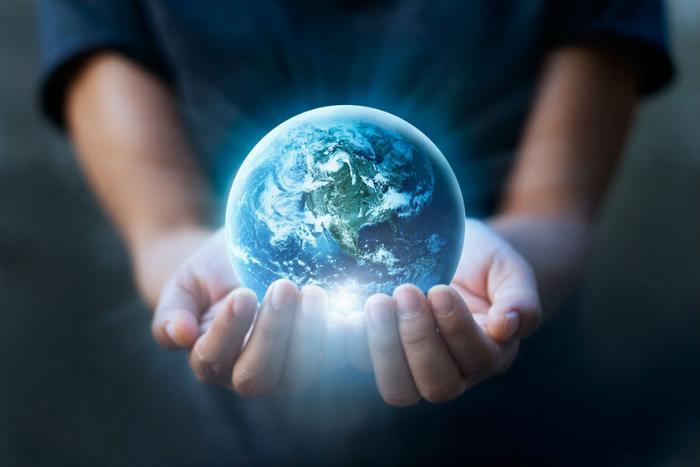 Despite the efforts of the Trump administration to divorce itself from the issue of climate change, a group of 21 young Americans, representing themselves under the moniker of "Youth," are far from giving up. The group has filed a new lawsuit against the administration claiming that climate concerns are being handled so carelessly that it's a violation of their constitutional rights.
Even though the U.S. Supreme Court previously greenlighted the case, the feds are fighting back in a renewed effort to block the lawsuit from ever seeing the inside of a courtroom.
Calling the lawsuit "radical" and an "anathema," Jeffrey Bossert Clark, the Trump-nominated United States Assistant Attorney General (AG) for the Environment and Natural Resources Division -- and not exactly a favorite of environmentalists -- argued that the suit should be tossed out for the sole reason that it is a "direct attack on the separation of powers" among the three branches of the federal government" and "would have earth-shattering consequences."
Youth filed its original constitutional climate lawsuit, titled Juliana v. U.S. (Juliana), against the U.S. government in U.S. District Court four years ago. Partnering with Youth as a co-plaintiff is Earth Guardians, an organization that "trains diverse youth to be effective leaders in the environmental, climate and social justice movements across the globe" through the use of art, music, and civic engagement.
The complaint alleges that because the affirmative actions the U.S. has put in place cause climate change, the U.S., therefore, has breached younger Americans' constitutional rights to equal protection; their incalculable, inherent, and inalienable natural rights; and their rights as beneficiaries of the federal public trust.
A "moonshot," but promising
When the lawsuit first appeared, University of Oregon law professor Mary Wood told CNN that the suit was "the biggest case on the planet," likening it to a moonshot attempt much like Brown v. Board of Education was in an effort to desegregate public schools.
The Juliana case isn't flying solo on the younger generation's fight against climate change. It's also got a peer lawsuit in the Netherlands. Michael Gerrard, director of Columbia University's Sabin Center for Climate Change Law, told CNN that Juliana is the "most promising" legal action on climate change in the world at the moment."
The U.S., however, seems to have a radically different point-of-view. AG Clark railed against the growing trend of letting policy be decided by those in the scientific community and those he viewed as sympathizers.
"When did America risk coming to be ruled by foreign scientists and apparatchiks at the United Nations? The answer, it would seem, is ever since Lisa Jackson, the administrator of the Environmental Protection Agency (EPA) under President Obama, chose to issue a rule determining that carbon dioxide and other greenhouse gases endanger the public health and welfare," Clark said.