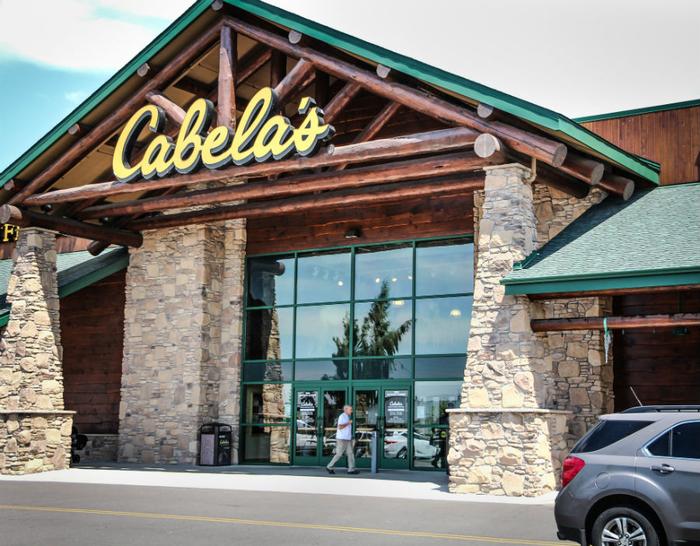 A Texas woman's first attempt to shoot a crossbow went horribly wrong, according to a lawsuit she filed against the retail chain Cabela's, where she had her botched lesson.
Tonya Kuykendall says in her lawsuit that she visited Cabela's, the hunting and fishing store owned by Bass Pro Shops, in 2016 and asked to test out a crossbow equipped with a scope.
The employee at the Waco, TX location where she visited, identified in the suit only as "Austin," took her to the store's shooting range. Kuykendall says she told him that it would be her first lesson.
"In the range, as Ms. Kuykendall shot the bow for the first time, the bow recoiled and the equipped scope hit her left eye, causing her to scream in pain," says the lawsuit, filed in the 74th State District Court in Texas and obtained by the Waco Tribune-Herald newspaper.  
The suit alleges that Austin ignored Kuykendall as she screamed in pain.
"In response to Ms. Kuykendall's screams, 'Austin' began to laugh and asked if Ms. Kuykendall would like to shoot the bow again," it says.
"Virtually no recoil"
Kuykendall says the injury required serious medical attention. She received a black eye, she alleges, and later needed to visit the emergency room to undergo a brain MRI and neurological exams. In addition to the eye injury, she says she also sustained nausea, headaches, and blurry vision, all symptoms of a concussion.
The lawsuit says that Cabela's employees did not provide proper training and failed to render medical aid after the accident. Store managers told the Tribune-Herald that they could not comment and deferred the paper to corporate headquarters.
The Bass Pro media line has not yet returned messages left by ConsumerAffairs.
Crossbows are often portrayed as the safer alternative to hunting with rifles. Recoil, or when a weapon is forced backward after firing off at a target, can potentially injure the shooter if they are not properly trained. But recoil is typically thought of something that only happens with certain firearms, not crossbows.
An owners manual put out by Cabela's for one crossbow product claims that hunters should use the scope without worrying at all about any recoil.
"For optimum accuracy, follow through your shot by aiming and watching the arrow hit your target through your scope," the owner's manual says. "There is virtually no recoil in a crossbow, so relax and hold the crossbow comfortably."