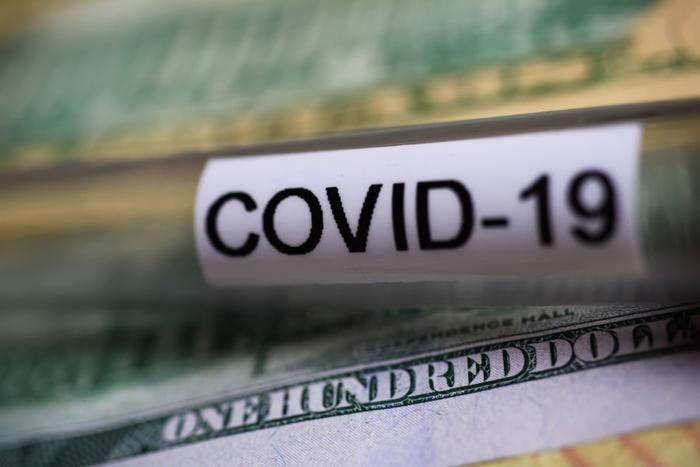 Under the massive $2 trillion Coronavirus stimulus package agreed upon Wednesday by Senate Republicans and Democrats, American taxpayers can expect to receive direct payments of at least $1,200. 
However, consumers shouldn't expect to receive those checks right away. Treasury Secretary Steven Mnuchin said Wednesday that the Trump administration plans to start sending payments to individuals within three weeks of the bill being signed into law, but a clear timeline hasn't yet been established. 
"Our expectation is within three weeks we will have direct payments out where we have depository information," Mnuchin told CNN. "We're looking to get a lot more information and we have procedures to do that."
Direct cash payments 
Under the draft version of the measure: 
Single Americans would receive $1,200; 

Married couples would receive $2,400; and

Parents would receive $500 per child. 
The amount received will lessen in cases where individuals make more than $75,000 annually, and people making more than $99,000 per year would not be eligible to receive cash payments. Married couples and joint tax filers who earn up to $198,000 would also be eligible to receive payments under the bill. 
Although Trump and Mnuchin are pushing to begin sending out stimulus checks in as little as two or three weeks after the bill is finalized, experts say six weeks from now is likely the earliest consumers can expect to receive their checks. 
"Historical precedent, plus the unprecedented crisis we're in, leads me to believe May is the earliest the [Internal Revenue Service] would be able to start sending any checks," Erica York of the Tax Foundation told Fortune.
Howard Gleckman, a senior at the Tax Policy Center, also believes it will take longer than a few weeks for checks to go out. 
"It is extremely unlikely that people will get payments by April 6 -- just two weeks from now," Gleckman told CNN. "It is more realistic to expect them in a month or two."