Consumer Complaints and Reviews

I have placed an order online for an Apple Watch after I had been advised by one of Best Buy store salesman that the color I like is only available online. Three days later I picked up a sealed envelope from Canada sent to me by Best buy. When I went home and unsealed the envelope I found the watch box unsealed and the watch was missing. I went to the customer service in one of their stores where they refused to give me a replacement and asked me to wait for 10 business days till they complete their investigation. This watch was supposed to be present to my wife on her birthday, they truly turned a happy family occasion to a sad night as I can't afford to buy another one. I will never, ever place online order with these people again and don't recommend buying online from them such small stuff like watches. The worst experience I ever had for shopping online.

I have been a long time and loyal customer of Best Buy however my experience today with both the local store and Best Buy corporate offices have now changed that. I'm in the process of upgrading numerous things in my house as part of an ongoing transition to a smart home. Today, I was planning on upgrading the lighting in two more rooms to the Phillips Hue system. Because I shop my local Best Buy very frequently, I know their inventory of Hue products varies so before I made a special trip into town to pick up a total of 13 Hue products I wanted to call the local store to ensure that they had this many in stock.
When I called the store, the automated voice exchange system routed me to the product availability section where it asked me for the SKU number. I did not have that as I was on the road driving home after work so eventually I was transferred to a real person. I asked about the items I was looking for and the person I was speaking to was able to find those items. I then asked how many they had in stock and I was promptly told he didn't know. OK, I was expecting him to look at the shelf and count them but apparently he was not so inclined because his response to my question was immediate, there was no pause or delay for him to even make an attempt to check.
I then asked to speak to his supervisor to which he agreed and then he promptly hung up on me. OK, I figured this was just an accidental mis-key of whatever phone system he was using so I called back from my car (yes, I have Best Buy on speed dial, I shop there a lot). I couldn't get through to a real human this time though because I didn't have an extension number to dial and I didn't want to go back through the same steps I had just taken only to take to the same person again.
Finally, after what has now been 20 minutes on the phone and after I have arrived home, I decided to call corporate and complain about how long this was taking to simply tell me if they had enough inventory in stock for me to buy from them or if I would need to order online. When I called corporate, I explained that I had two purposes for my call, first I (still) needed to know if they had these items in stock, and second, I wanted to let them know about my experience thus far. The individual I spoke with at corporate was again able to find the items I was looking for and also to find my local store. I explained to him how many I was needing and he asked to place me on a brief hold to which I agreed. He placed me on hold and then the line disconnected.
That was the final straw for me. By this time I had spent over 30 minutes playing some sort of perverse phone tag and been hung up on twice now and all I wanted to know was if they had the items that I need. Apparently Best Buy is more than happy to take my money (I spend about $1000.00 per month in the local store) but they cannot be bothered to actually check on an items inventory status to see if they have enough for me to purchase from them. OK, I get it. Now that I'm home, I can look online and see what I can find. As a matter of fact, since it is so much trouble for Best Buy to help me, I think I'll just purchase these items from Amazon. As a matter of fact, I think I will change all of my Best Buy purchases in the future over to Amazon or some other online retailer if it is this much of a hassle for Best Buy to simply tell me if they have these items in stock in the quantities I'm looking for.
Just to be clear here, the event today is indicative of a trend I've been seeing with Best Buy. They are becoming less and less customer service oriented. News flash Best Buy: I got your message, you cannot be bothered with such minor details as customer service. In the past I could have been ordering all the things that I purchased from your store online from several different retailers all along and frequently I could get them cheaper online. I chose to shop your stores because online I don't get customer service. Well, now that I'm not getting customer service from Best Buy, I have no more need to shop your stores. I appreciate the relationship that we had in the past, but it is no longer working for me and as such, I will not be bothering you anymore.

On 2/7 I purchased a dishwasher from Best Buy for 831.25, which included the dishwasher, the new hoses required for installation, the installation fee and tax. I also purchased a range for 1518.00, a printer for 224.68 and a hood vent for 563.64, all with the past 60 days. A total of 3137.57, I'd say I'm a loyal customer. At the time I purchased it I was told that there would be a delivery date and an install date. This seems ridiculous in itself, but whatever. I was offered a 4-hour window for both appointments. I chose 12-4 for delivery on 2/24 and 8-12 install on 2/25. I was told at the time that the delivery people would remove the old dishwasher. I chose the early install on 2/25 knowing that we had to take both of our children to different places between the hours of 2 and 4 and no one would be home.
On 2/24 I ran errands in the morning and went home at 11 just in case they called and wanted to come early. They did not, that is fine. At 3 pm I got a phone call from a number I did not recognize and thinking it may be the "call ahead" I picked up the phone and said "hello" to which the person replied, "Oh, by the sound of your new voice, you're going to be my new best friend!" Which is a very weird thing to say to someone you are dealing with professionally. He identified himself as the manager for the 3rd party installation company, XPO, that would be arriving at my house the next day between 1 and 5, to which I replied, "No, no, they told me it would be between 8-12.
Then my new best friend said, "Yeah lady, that's not going to happen." We went back and forth a bit and he said it would likely be between 4-5. I asked whom I needed to call to discuss this with and he said "Best Buy". So I called the store, they transferred me to a manager, who transferred me to customer service who then explained that both windows of time really should have been all day windows and that they typically call the day before with a 4-hour window. It is now 4:15 and the delivery service has not gotten there yet either. Customer service told me they would call the 3rd party installer and call me back. At 4:30 the phone rang and the delivery guy said he would be there in 30-40 minutes, now 1-1:10 past the delivery window.
Around 5 the customer service called back and explained that there wasn't anything they could do and were sorry, to which I then asked if they would be so kind as to at least refund the installation fee as a courtesy, so I could then compensate our babysitter to make the afternoon rounds with the kids, so that I could be at home for the installation. They said that request would need to be escalated to corporate customer service and they put me in touch with Candita. Candita said that she would refund the installation fee as soon as the install was complete and the delivery guys came. All seemed well with the world. Except that the delivery guys would not take the dishwasher with them since it wasn't disconnected. I asked who is supposed to disconnect it and they said the installers. It was time for me to go to bed.
On 2/25 I woke up, made a quick breakfast for the kids, cleaned up the kitchen area so that the new dishwasher could be installed, and ran a few errands. We made sure that someone was home the entire day. My husband stayed home in the morning, I returned home around 11 and waited. At 1:40 the phone rang and it was an automated call from Best Buy saying the installer would be arriving in 19 minutes at 1:59. At 2:25 no one had arrived yet. I called Best Buy to make sure they were not lost or mistaken.
The person I spoke with said that they would contact the 3rd party installer and see what was happening. The phone rang and it was Anthony. Anthony had a lovely slur to his voice, seemed tired and annoyed and said he had another call in Litchfield and would be at my house between 4-5 which is what his manager had told me the previous day. I said fine and proceeded to do some chore around the house. 15 minutes later Anthony called back and said he would be here in 20 minutes. For some reason I asked how come so fast? And he replied, "cause I'm quick."
20 minutes later a very pungent Anthony arrived, my husband has since left the house, I was alone. The first thing Anthony slurred at me was "why did you buy a Samsung, people return these all the time." I showed him where it was and there was a lot of muttering about them not opening the box and removing the packaging. I asked if he would need help getting it up the 1 stair into the kitchen and he declined and spent the next 45 minutes muttering, crashing about, banging, swearing and futzing. He asked me to turn off the circuit breaker. I stayed in the living room. My husband arrived home and the first thing he asked me was, "is he drunk." To which I replied, "I think so."
This is where is gets good. Anthony seemed as though he was getting to the end. The dishwasher was in place, the packaging and old one removed, he was test running it but something was wrong. Every 2 minutes it would shut off, beep and blink error code 4C. I know this because after 10-12 cycles of this happening, I got up, went into the kitchen and looked at the dishwasher. I went back into the living room and looked it up on my phone. 4C is an error code about the hot water line or the water valve located on the back of the machine. I also cross-referenced this with the installation instructions and troubleshooting portion of the manual that came with the machine. I went back into the kitchen and mentioned this to Anthony who then stated that he would check everything before he left. A few minutes later he said, "ok, all set", he showed me the buttons and left the house.
I went back in started it and at the two minute mark, it shut off started beeping and blinking 4C again. I ran to the phone called Anthony's cell and asked him to come back. He came back and I showed him and then he said, "Well it a problem with the machine." I asked him about the valve and he said it was not located at the back but inside the machine, that it was a faulty machine and I would need to get a new one. I went upstairs to call Candita at Best Buy and got another woman on the phone, Candita was gone for the day. I explained what was happening, that the dishwasher was not working, that I thought he was extremely intoxicated due to his belligerence, slurring and odor and that I was not pleased. They told me to let him leave if I felt unsafe and that they would remedy it from here on out and as I went down to let him know he should leave, I found him slumped down on the kitchen floor.
With the customer service agent on the phone, we got Anthony to leave. She explained that she would get this over to a manager and someone would call me back within the hour. Greg called back about an hour later, I told him the story, he said Candita would have to handle it, but he would relay the story to her and no one was available to talk with on Sunday so I would have to wait till Monday.
On Monday morning, I got my kids off to school and prepared myself for what I knew was about to happen, as with very many customer service departments…lots of waiting and explaining. I got Candita on the phone and explained everything, and at this point, she laughed. Did not say "I am sorry", did not offer any kind of apology or compensation for my troubles, but she laughed. She asked what I wanted done and I said, I wanted a new dishwasher, a new installer and I wanted a free two year Geek Squad warranty in case there really is something wrong with the machines and it breaks in a year. She said there would be a new delivery date, a new install date and could not give me the extended service. I told her very calmly that I would really appreciate it if she could try to make the delivery and install on the same date and she said she would look into it.
In the meantime I took a drive. I was ready to come out of my skin. This was crazy and the fact that no one said they were sorry is beyond me. This was unacceptable. I felt abused. I was terrified to have anyone in my home without someone else there, had spent countless hours on the phone explaining this crazy story to no avail and I had spent two full days already waiting for them. Now I was going to have to spend two more AND find a friend to sit with me or make my husband stay home from work?
I went to our local appliance place and asked what they could do about a dishwasher. They quoted me a better price for a better machine and gave me a scheduled appointment time 2 days from then. I went home, called Candita back and explained that I would just like a complete refund and that they could come and pick up the machine. I was told the refund would be processed after the machine is returned to the warehouse and was given the window of Friday for pick up. Are you serious???
On the following Tuesday I checked my credit card statement. No refund had gone through. I called Candita. She said it takes 7-10 business days and to call her back the following Monday if I did not see it. Why on earth should I have to call her back??? Not once in any of this did anyone say to me, "We value you for being such a loyal customer, we want to get your dishwasher installed and we can make sure that our Geek Squad comes and does on such and such a date and we want to offer you a $200 best buy gift card so that you remain a loyal customer." To which I would have just replied, "thanks that great!" and gone and bought my kids some video games.
Best Buy took 6 days of my life (because I'm counting the days I spent on the phone and the one day I waited for the local place) from me. Best Buy has terrified me of all delivery people or any service people coming to my house for that matter. Best Buy has yet to refund me for the installation fee OR the stupid hose kit which they insist I buy, even though the one that was removed from the old machine was fine AND the one I got from the local place came with one. Best Buy has made NO to attempt to mend the situation and has lost a customer for life. I have never in all my life experienced something so asinine, so disjointed, so poorly managed as my experience with this company. This has been the Worst Buy ever!!!

Horrible experience with Best Buy & Spirit Delivery. We bought a washing machine from Best Buy, and Best Buy outsourced the delivery to Spirit. The delivery crew installed the hoses on the washing machine backwards, and I washed my first load of laundry, a delicate cold water wash, in piping hot water. $600 of sweaters, wool socks, and other delicates were ruined. Best Buy referred us to Spirit to file a claim for damages, and Spirit has been downright rude in their communication, refusing to take any responsibility and implying that we are trying to cheat them. Best Buy also refuses to take responsibility, claiming that it is the responsibility of the delivery company. I have had good experiences with Best Buy in the past, but will never buy another appliance from them again. Best Buy should stop using Spirit Delivery. This company is horrible.

The customer service is terrible. The general manager ROBERT ** even needs to take some customer service classes. I purchased a TV March 5th but didn't open until the 9th to find out the screen was broken. I take it back to let them know hey I just want another tv. The manager tells me I only had 3 days to return with crack screen. I ask where is that the receipt. The receipt says 15 day. He tells me online. Mind you I purchased in store. No one gave any ** and was very rude. Now I'm out of $500. Thanks a lot Best Buy for the totally poor service and the attitude. I will never come here again or recommend anyone to come here.
How do I know I can trust these reviews about Geek Squad?
717,984 reviews on ConsumerAffairs are verified.
We require contact information to ensure our reviewers are real.
We use intelligent software that helps us maintain the integrity of reviews.
Our moderators read all reviews to verify quality and helpfulness.
For more information about reviews on ConsumerAffairs.com please visit our FAQ.

In January of 2017 I bought a Sunpak tripod that I use daily in my business. It broke in March of 2017. I tried to call my local store and I listened to all the phone prompts. Not one said anything about reaching a customer service representative. No matter what I tried, I was put on hold. I tried every prompt. If you press "0" it just all starts over again. Not one said, "for help with a defective product," or anything similar to that. I finally hit the prompt for SALES even though I wasn't interested in buying anything. I was put on hold where I had to hear a recording of how great Best Buy was!
After 12 minutes, a young lady came on the phone and told me that I would have to send the product back to Sunpak, but she would be glad to e-mail my receipt. I thanked her but told her I had my receipt. I asked if she would just e-mail me Sunpak's customer service number since I was now driving my daughter to tumbling after the long and arduous process. She said she could e-mail me the receipt but not the phone number. I would need to Google that. Guess how hard that was to find? Best Buy's phone system and customer service is the absolute worst that I have ever dealt with in my life. No wonder Amazon and Wal-Mart.com are kicking their butts! I hated the experience and will never, ever, ever buy anything at Best Buy again.

I purchased from Best Buy a Dell Inspiron 15" 2 in 1 Model 7569 and sold a Geek Squad contract because Best Buy doesn't tell you that they will "Set Up" the computer for Free. I opened the box and no manuals, instructions or anything was included. Decided this wasn't the computer for me and returned it. Best Buy REFUSED to give me my money back because it was 2 days past the 15 day deadline that NO ONE TOLD ME ABOUT when I purchased it. I would have returned it sooner but I was quite ill and couldn't even drive.
So the Geek Squad works on the computer and agrees that it is defective and replaces it with a new computer same brand and model. Now this is where the fun comes in. I've had this computer for NINE MONTHS and neither Best Buy nor Dell want to take responsibility for it. IT IS ALSO DEFECTIVE. I have spoken to Best Buy Corporate and they refuse to give my money back. Dell wants to give me a REFURBISHED UNIT of the SAME MAKE & MODEL. I've told Dell's escalation team to give me another one of these computers is insane! I couldn't be so lucky as to open two of the same computer and have them both be DEFECTIVE. These computers are manufactured with an inherent DEFECT and have been for well over 2 years. Just read the Dell Community Board. Defective computer should be RECALLED!
I'm beside myself and don't what else to do except bring a civil suit against Best Buy for my money back. I've never worked with such horrible company management in my life. If I were ever to do to a customer what these two companies are doing to me I would fired on the spot! Dell was once an outstanding computer. Now it's nothing more than run of the mill garbage.

I originally ordered a new gas dryer from Best Buy (over $1,000) in November 2016 to be delivered December 2016. The first order seemed to go smoothly except that when the dryer was installed it was dented (enough to make a horrible scratching noise when turned on). The installation guy told me they would deliver me a replacement the next day, but I had to call Best Buy - the main number, no special customer service number for appliances or this high a cost of purchase price to exchange it. I tried for 7 days, holding an hour a day, at Christmas time, listening to endless songs and pitches for Best Buy Christmas gifts to try to get a new dryer. Finally, I resorted to going to the store (30 minutes away) waiting 30 minutes in line to re-order a replacement - for the dryer they damaged on installation.
That order took two months. The night before it was scheduled for delivery, I got a message from the delivery company saying it was coming. Then, no one came the next day - I waited at home for four hours. Again, I tried to call - hours holding. Listening to the same "we have great service" message 17 times when in fact the service is horrible, gets really old. So I went back to the store. "Oh - sorry, the dryer is going to take longer to deliver as it is at the manufacturer - this is not our fault." "OK, then why did you call to say it was being delivered and then no one showed?" "Oh sorry, that was likely just for the parts required to hook it up." Great. Thanks for keeping me home for four hours waiting with no phone number to call.
We booked another delivery date 2 weeks out. No call, no show. Didn't even try to call this time. Went back to the store (my third visit). They booked another delivery date. This time I got the personal cell of the head of appliance support who called me to say the dryer was in stock and coming. Finally, it was installed early March 2017 - 4 months and probably 25 hours of my time from the original time I ordered it. Please: give a contact that will answer the phone when your order is over $500, call your customer when you deliver damaged goods, don't require they call you, adjust your hold messages so they don't infuriate customers holding for more than 15 minutes, coordinate delivery to give accurate information.

Purchased all new kitchen appliances on 2/11/17 in the Myrtle Beach, SC store. All is fine and set delivery for 2/20/17. In the meantime we realized we were not offered the protection plan from Wayne, the salesman. My husband emailed the operations Manager, Clinton ** who is a waste of human life as far as I'm concerned. He emailed us back basically telling us too bad and piss off. He also stated that Wayne said he offered the plan and we declined. Not true at all but it's my word against theirs. I did tell him "I guess Wayne also told you he gives his buddy's name and phone number out to do installs instead of using the company." I didn't care at this point what I said.
Anyway, our delivery came on the day it was supposed to and on time. However the stove didn't work when they hooked it up. They just went ahead and ordered a new one, fine. No call or anything from Best Buy and then I get email for new delivery for two weeks later which I was not happy but what do you do. The very next day I get a call from a number I didn't know so I ignored it. Same number calls back the next day and I called it back. It was a lady asking for my husband who delivered her fridge to come back because the icemaker wasn't working.
I explained to the lady that my husband was not a delivery person for Best Buy and that we were customers who had appliances delivered. Her Fridge was delivered the same day as mine 2/20. She apologized and said "I have paperwork here with your name, address, phone number and other info on it. HUH?!! I was not mad at the lady and thanked her for letting me know. I WAS LIVID AT THIS POINT!! I decided to email the general manager, Stan **. He responded quickly and took responsibility blah blah and gave us the protection for free and stated he would address the issues with his employees since they dropped the ball on us so to speak. I was a little better after that but still uncomfortable about the info.
Delivery day for the second stove rolls around and that was a whole different experience from the first one. No call confirming and my email that was sent said delivered between 8-12. Nope. At 12:30 I called and of course the rude employees could care less. I finally got the call from the delivery driver and he apologized and said that his paperwork said 12-4. They finally got here at 3 only for this stove not to work. They told me it must be my outlet... mind you my old stove they just unplugged and was working!! I said I doubted that it was my outlet and just leave the stove and get the heck out of my house. I know this stuff was done on purpose because of my complaints!!
I called my neighbor who actually installed my dishwasher and Microwave and asked if he could come check this out. Guess what? My outlet was fine, which I already knew and he looked at the new stove I had in the garage which had a diagram on the back for a 4 or 3 wire hookup. They had it hooked up for the wrong one and also had taken the piece needed to make it work for mine. WOW!!! So they wasted 2 weeks of my time and ordering another stove which obviously had nothing wrong with it. Now I still have my old stove and had already paid the haul off fee.
We called corporate and they said they would have a manager call us. Yeah, the original person Clinton was the one who called this evening and was a total smart ass to my husband and next thing I knew my husband was screaming at him and the guy hung up on him, I know they communicate with corporate and tell them whatever to make it sound good on their end and its my word against theirs. I will not stop fighting though. I will start with a lawyer and see what they tell me to do from there. I already filed complaint with BBB. Maybe Attorney Generals office next. I absolutely am disgusted over this and its obvious good customer service is not what they want to give. I will never buy another thing from Best Buy and advise others not to.

Bought an open-box iPhone in Dec/2016. The phone died in Feb/2017 yet Apple will not warrant the item because they claim the internal parts have been changed. Best Buy's website states that, "An open-box item that's Geek Squad Certified means the item is all original." That turns out to be false according to Apple. The phone was also activated by someone in Jun/2016 so my warranty started at that date, not when I purchased it in Dec/2016... so in theory, Best Buy could sell an open-box phone that was activated 364 days earlier and you'd have warranty for a day only. Three weeks and counting and Best Buy has yet to honor my claim. I'll never buy another open-box item from Best Buy again.

I ordered a washer/dryer combo because it was the cheapest on the market. Unfortunately, you definitely get what you paid for, because my service was slow and very dissatisfying. When I first made the order it was on the 29th of January, scheduled to be installed on the 13th of February. No problem. When I checked my installation the week before I saw it had been split into two appointments, and now the 13th was in fact "Appointment 2", meaning I could not schedule Appointment 1 before it. I called and a representative changed the installation relatively quickly. She explained the parts were coming in at a different time as the appliance. No problem again, I thought. Even if I was a little annoyed.
That Thursday was my appointment, so I thought. I received a text and e-mail the afternoon of the 15th telling me my appointment was now on the 23rd. I did not request this change, nor was I asked permission for it. I called in again, quite angry this time, and they explained that they couldn't install because the washing machine wasn't in. I told them the last representative said the machine would be in by the 16th, and that's why she scheduled it for then. Now a representative says it won't be in until the 21st. Now they are offering me inconvenience compensation, but I cannot claim it until the unit is delivered and installed. I was mollified by this, thinking it would be a decent enough sum to make up for the two times I've had to call out of work waiting for this installation. Turns out that's far from the truth.
Finally, the 23rd comes and to my surprise they actually do arrive with the unit. The installation goes quickly and without a hitch, until they get to the dryer. The man explains (rather poorly, we were having some issues understanding each other) that I have the wrong kind of dryer vent for the installation. I need a flexible one. But I bought the materials that came with the appliance on their website! I ask what he means, but he says I'll need to do a dryer vent installation on my own with a flexible vent hose. Foolishly, I just agreed and signed the papers verifying the installation and assumed there was nothing more they could do, and that Best Buy did have such a flexible dryer vent kit. They do not.
After they leave, my landlord comes in and we discuss the installation. I explain that because the dryer was too close to the wall they couldn't install it. My landlord shakes his head and points out that there is a side vent they easily could've installed it with. The installers are long gone. I call Best Buy and am put on hold 4 or so times, each one times out after about 10 minutes and I'm redirected to the beginning of the phone call. Finally, I get a hold of a woman in charge of installation and they explain that they cannot do side vent installations. Something about needing to alter the appliance. In the end, I have a functional washer and a completely useless dryer. I ask about the inconvenience compensation and they offer me $50, to be received in roughly 3 business weeks. That won't be enough to hire a repairman, it won't even be enough to buy replacement parts.
The kicker? I decided to use the washer anyway. On my second load of laundry I noticed a large puddle in the washing machine pan. The part they "fully installed" they did not even install correctly. A complete waste of time and money.

We have repeatedly asked to cancel this service and are still being charged. We had someone with Geek Squad today tell us once again they would cancel it. Guess we will see if it happens. Recommend that no one ever buy this service unless you want to continue paying until the day you die. This company is totally unscrupulous!

In seven years I have never once been about to get a person to help me on the phone about a product, from cameras, TVs, computers to routers. Each and every time I give up. The store is far from me and I just want a little reassurance before I drive over. I have been currently on hold for 15 minutes listen to recording about how wonderful their customer service is. This is the last time I will ever attempt to call or buy anything from Best Buy. I could not even get an online chat with their Geek Squad.

Absolutely horrible customer service! We bought new KitchenAid appliances and washer/dryer. A third party delivery company delivered shipment with a non working open box fridge. Went to store in Tampa and spoke with Pacific manager which told me he would send out a repairman in three days. It was actually a truck driver that arrived at my home to push a few buttons on the fridge and inform me that the fridge didn't work! I once again returned to the store and spoke to the manager. He informed me that he would exchange the fridge with his floor model in four additional days. The delivery was set up for 4-8pm.
On the day of the delivery the driver called to request a 2:30 delivery. At that time he was told that we were at work and wouldn't be home until 4:15. At 4:02 his dispatch called me and claimed the truck was at my home. I informed the caller that we told the driver that we wouldn't be home until 4:15. Little did the driver know but there was a sixteen year old home from school waiting for the truck. The driver was never at my home yet told his dispatch that he was! I have tried for the past four hours to get this resolved. Making numerous phone calls to both the store and corporate. Have yet to hear from anyone from Best Buy or the third party delivery company. DO NOT BUY APPLIANCES FROM BEST BUY AND PACIFIC.

I purchased the Kaspersky anti-virus software from the Round Rock, Texas Best Buy. No one said it had an expiration date. Last night (February 28, 2017) I tried to download the program. It was never used; I opened it for the first time last night. It wouldn't take the product activation code. I called the Best Buy support number today and was told the software expired. I explained that wasn't on the disc or the box. The word "expire" is nowhere on the product. I was certainly not told that when I purchased the product. After much discussion, the young man on the phone simply said there was nothing he could do. I just had to go back to the store to ask for a refund. It apparently didn't matter to the "support group" that there was no notice on the product that it expired after a certainly date.
SO BUYER BEWARE!!! Don't just ask one salesman at Best Buy when you shop there; asked several and read everything (of course, there was nothing on this product saying it expired.) And don't count on getting any help from the "support" group. Even a milk carton has an expiration date on it!!! Couldn't a big company like Best Buy or Microsoft think of putting an expiration date on a product? Simple enough. Lesson learned. Big corporations 1 - Little guy 0!!!

When I was shopping for a new TV, sales person pushed me to no interest for 24 months program. We bought TV, Sound system and accessories to make a full system and charged to a new "Best Buy Card". The only thing the sales person informed me was that if I do not pay it off in 24 months, then APR of such will be applied. I looked at the APR, which was about 22% (I do not have the correct number) so I made the purchase. The total amount was around $6000 and I have made the payments monthly... After 24 months passed, I assumed that I would get interest on the remaining balance of the account. HOWEVER, they charged interest based on for the INITIAL PURCHASE PRICE!!! I was paying off gradually, had about $1300 left but the balance went from $1300 to $3500.
I called the customer service and they said that is what I signed for... As a typical scam, they don't tell you what you will face in 24 months exactly. Who would assume that you would be charged for 20+% of the initial purchase on interest instead of your remaining balance? It doesn't end there. You will have extra 20+ % interest on your remaining balance until you pay it off... Well, I was stupid enough to sign the paper but I think it is a "LEGAL RIP OFF" for consumers.
Best Buy is struggling to stay in the brick and mortar business as circuit city and others are gone. They lost significant market share to Amazon, Target, Walmart and others as we all know. I will never buy their so called extended protection program which is another way of ripping off innocent customers. I know because I was in Consumer Electronics business for 20 years and BBY was one of my customers.
For those who are reading this, DO NOT EVER purchase products with special promotion as it will come and bite you hard... If you can pay it off within 1 year or 2 year for sure, then you are fine but they are not targeting for those people. They target people like me... Lure them to buy more expensive products than you could afford by giving you 24 months no interest option. You end up paying 20% more than you thought. It is far better to use a normal credit card and pay the interest... This company's moral is ill and will not last. I will NEVER shop again at Best Buy... Why not use Amazon with price matching or your local stores that offer better deals? I am going to transfer my balance to my credit card and will close BBY card forever. Adieu Best Buy... You are rotten and will not last long as you do not value normal customers. Hope they go bankrupt very soon.

I hope this gets to the top of this company who can do something about this situation. I purchased a laptop a week ago, and it came along with the Microsoft Office. I didn't see any small print details posted about the return of software items I was okay with that, but when I got home I realized that I didn't need the MS Office so I took it back to the store after calling first Best Buy. I get to the customer service desk and Michael told me that they can't accept the return of my MS Office even though the young lady over the phone told me that I could exchange it since I haven't scratch the back off. I was disappointed so I wanted to speak with a manager, a young lady who works in appliances was at the customer service desk, she asked me what was wrong and I explain. She could never get a manager on duty to come to the service desk, so she went to the manager (Scott) and told him what was going on.
When she came back, she took care of my transaction. Neither less the problem comes in after she tried to give me a return she messed everything up. The young lady told me that since I had gotten a bundle with the purchase of a (PC) she couldn't give me back my MS Office and I told her that I wanted it back because it is mine and I will use it. She commenced to tell me that she couldn't do so. I asked her to get her manager, so Scott who was the manager on duty he finally comes to the service desk once again after she went and told her side of the story. I explained to Scott that I was refused return of the MS Office at the beginning of coming in the store, now I felt mishandled, and no customer should feel like that.
Scott tried to make it my fault by coming in a trying to exchange the product, he said there had been a miscommunication and I told him that was the reason why I wanted to speak with him first hand, so there wouldn't be any mistakes. Please train your associates and managers better to treat their customers with dignity, we help pay your bills. I need your managers to step out and do their jobs and not put it off on to associates. I'm in customer service and been over 14 years and going to get my Masters in Human Resources and I couldn't not want to get a letter like this to come across my desk. I will not be back to spend money at this place of business anymore. You have lost this customer and I will get the word out to tell my family and friends along with social media about my horrible experience with Best Buy.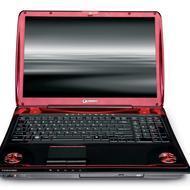 Back in June 2011 I purchased a Qosmio laptop on a shelf display where we were told it was practically new, clean and would handle any graphics at the time for my animation class. I CAUTION greatly anyone thinking of purchasing from ANY Best Buy out of box items that are not sealed by the industries themselves. After purchasing a $40 bag to transport this computer to class, the first animation session it developed a blue screen within its first use. This laptop later started blacking out at the slightest graphic settings, making loud screeching noises and shocks running through the led screen. I had taken the laptop back to have this checked by Geek Squad over 6 times, to which they refused to replace under their policy along with a membership.
After having no assistance from them, I brought the computer into their store going off, making heads turn in our direction. They again denied any wrong doing and refused us any service. We paid over $1119 for this computer. With no hope left and only a week of owning this laptop we sent it into Toshiba where a full report came back stating that one of their employees overclocked the laptop beyond the recommended settings and destroyed the graphics card by playing Halo 3 on it. The file was dated a month before our purchase agreement was made. I battled months to get them to do anything for us, to which they waited for our policy to run out before putting up their hands and claiming "All well."
I had to pay $100 out of pocket to have someone fix this computer to a decent condition, lower the clock settings, which now can only run very little graphics and the card still blacks out the entire system when over heated/stressed. I keep a Cooling Master fan underneath to keep this from happening. Even though this was, a while back I am posting this as a warning to those who purchase from ANY Best Buy store. DO NOT BUY ANY OUT OF BOX COMPUTER/SHELF DISPLAY. You will be taking a hit in the dark oh... and the best part is... I can no longer run this laptop off a battery. THANK YOU BEST BUY, HOPE YOU ENJOYED THE $1000 YOU STOLE!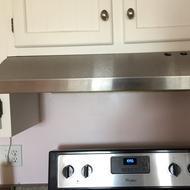 I purchased a Whirlpool stove and hood, I opted to have the hood installed by my own electrician, versus the $199 that the Geek Squad charges. The light works great, the hood can barely suck the smoke. Very weak suction. I called Best Buy, they sent a geek that could not find anything wrong with it??? And because I didn't go through them with the installation, I could not have her remove it. So here I am stuck with a "piece of junk" that I personally cannot detach, without hiring another electrician. I have just had it a week, and used it once. Any suggestions??

I went to purchase a Modem. I did research and BB had what I wanted. BB's own web-site said $179.99. Cullen the cashier charged me $219 and change. Again BB's own web said $40 off. Cullen didn't believe me and made me prove it by pulling up the BB web-site on my iPhone and prove it. I had to step out of line and spend time pulling up the BB site and searching for the sale price. I did and I got the $40 off. BUT the fact that this ** said he didn't know about the discount, he couldn't do the research himself (no access)... ya right!! I wonder how many people BB is ripping off. And I'm 70. And they tried to steal from me...

I have a very bad experience with BEST BUY CITIBANK CREDIT CARD. I was just late by 1 day to make the payments and they charged me USD 27 for being late on a payment of USD 210. This is like charging me 12% late payment fees for being only 1 day late, this is ridiculous. I have anyways boycotted Citibank Bestbuy credit card, and I would make sure that I never use it again ever.

#BoycottBestBuy Worst service ever!!! I have never had this bad of service!!! Even corporate wouldn't follow up!!! They put off installation 2 times and sent damaged appliances 2 times!!! DO NOT BUY FROM BEST BUY!!!

There's nothing wrong with Microsoft 364. I bought it along with my new Dell computer. But it never arrived. I talked to 'Kitty' at Best Buy and cancelled the Office 364. I downloaded it direct from Microsoft instead. Then a free copy of Microsoft 364 arrived from Best Buy. I called and asked for a return label. Instead, a second copy arrived, this time charging me $49.99! I finally got a return label online and had to put my OWN postage on it to return both copies. These people are idiots. Their internal systems are messed up. I won't do business with them again and I advise you to be careful if you choose to do so.

I received 3 emails for reward certificates on the same day. All of them had my name on them and were sent to my personal email address. When I tried to use these the website was only accepting 1 of the 3. I called customer service and they informed me that 1 of these 3 rewards was sent by accident. It wasn't meant for me. Even though it had my name on it and it was sent to my personal email address! The woman in customer service transferred me to the reward department and told me that maybe he could give me the credit anyway. The guy she transferred me to kept saying that it was their error and I should have just deleted the email. The email they sent to me with my name on it. Apparently I was just supposed to know it wasn't meant for me even though it had my name on it. He just kept saying it was not mine to use, which I get, but good customer service would have realized it was their error not mine and just given me the credit anyway.
Instead he kept saying the only solution was for me to delete the email. Who does that?? When I asked him why I didn't get an email stating that I had received one of the reward certificates by mistake he just apologized. No explanation. So when they make a mistake, they may realize it and fix it on their end but have no regard for the customer and let them know in any way they had made an error until you go to use the reward. I was the manager of a customer service department for 7 years and we never would have handled that situation in this manner. And I was trying to purchase an item! So rather than giving me the $5 credit (which was their error) they just lost a $150 purchase.

I bought a TV in East Ft Lauderdale and after setting it up I discovered it was defective. I returned it to the store within a week as the TV was for a 2nd home a 2 hour drive away in an area that had no Best Buy. The Mgr said "sorry, we only have a 3 day exchange window". I told him of the 2nd home, how I am not there every day and could not exchange it in 3 days. He said "we cannot exchange it." I then reminded him of how much business my family has done there over the years. No matter. So I left with the same defective TV I had bought a week earlier. Customer service is the LIFEBLOOD of every organization. It will make you or break you. Evidently Best Buy is not aware of that. Too big to fail? Think CIRCUIT CITY.

My friend and I each purchased a Whirlpool washer and dryer in January. We selected a delivery date in February since each of us was moving into new apartments a few doors down. The delivery arrived at 7 pm with only one washer and dryer. I called Best Buy and received different information about the delivery. First I was told the machines were back ordered a few weeks. Then I was told I could get a delivery on Thursday. The people I spoke to at the store were not very helpful. They told me these things happen. I cancelled the order and purchased same items at PC Richards.

Called to confirm a order to and the representative informed me that THE TV order was cancelled. But at 3 am (central time) got a computer generated order was made by Best Buy and $762.11 was approved on my credit card without informing me. A online purchase was made for a TV on that same day... but the representative that confirmed the order did not verify that a order was automatically placed by Best Buy. A scam was done and one TV was delivered to my house and Best Buy claimed that 2 TVs were delivered 2 hours apart by THE same driver. They refused to refund my payment. Please be careful with when ordering online with this company as they are using people credit card information. They are unprofessional, rude, and this includes their General Administration team. I advise everyone to be alert because I was informed that this is happening often. Personally, I Will never purchase any item from this organisation.

I was sitting here in this store to do a 15 mins job and it's been like 1 and half hour and still counting someone to come and attend us... so ridiculous and they treat customer like ** as they don't even exist. I have been sitting in mobile section and only a lady attending a customer from last one hour and she is not even calling anyone to help us. Is this what they call as a great customer service!!! Best Buy you suck big time!!!

Purchased LG washer on October 31, 2016 from Collegeville, PA and was advised from the associate that if it went on sale that I could just call in and have the price matched b/c it was purchased on our Best Buy Credit Card. I called the following week and the guy from Geek Squad said he would credit the account $200 for the Price Match. I thought nothing of it b/c he agreed to take care of it then when I looked at the statement there was no price match credit given. I then called a 2nd time and went through the entire story and this guy said no problem I will take care of the $200 Price Match. Again I looked at the statement and it was never done. I ended up calling a 3rd time and the same thing happened.
I then contacted the actual Best Buy credit card number to finally get a person willing to actually help. I advised him of the situation and he advised he would contact someone from the price match dept. and he would also stay on the line. He got someone online and the first thing the guy says is "why did you wait so long" and I told him what happened not once but three times before this call. He then advised he had to look back and find the price match and he was able to find the $200 difference the week after we purchased the washer. He told me he was going to send out a $200 check to me house and would call me with a tracking number as soon as it was sent. He said it would take 2-3 weeks.
I am currently on week 4 and contacted them back on 2/16/17 and they advised me the price match was denied b/c the time was past. I spoke to 2 reps and they advised they would resubmit for the price match and I would hear back in 24-48 hours. Let's see if they actually do their job this time. This is the worst company I have ever dealt with and will never buy from them again. Very disappointed in the service or lack of service I received from them. I am now 3 months after the fact and still do not have the refund that is due to me b/c their employees did not do their job correct the first 3 times.

Ordered my son's Birthday present from Best Buy on Monday with his party being on Saturday. With the free two-day shipping they offered it should have arrived in well enough time for his Birthday Party. After the product had shipped I received an e-mail, the estimated arrival date was the following week! I called Best Buy to ensure that my order would be in before that weekend. Per their website, the product I bought was a two-day shipping product fully expecting that I would get in within at least five days! They confirmed it was a two-day shipping but told me to contact UPS to figure out why it stated it was going to take that long and ask them why they are having issues. Called UPS and they flat out said that Best Buy did not ship it two-day air but rather ground freight which does put the order coming in over a week to two weeks late!
I called Best Buy back who laughed and said there was nothing they can do except place a "follow up" on the item so they can track it from their side. WTF?!? What good is that going to do? You made a mistake, and you can't even apologize? Refund my money? Call the store locally to see if they may have it? Do anything to help relieve your mistake from a customer service stand point?!? I, unfortunately, am the sole provider of my home. I didn't have an extra $200.00 to run out and purchase the item for a second time, to wait for this one to come in to return it.
This past weekend I felt like the worst mother ever... The birthday party for my son, who consisted of only immediate family members, didn't have a gift to open. If I knew this was going to happen, I would have bought it in person or ordered from another site. I know the point of birthdays are not about the gift, but regardless when you did everything right and followed the rules, you expect the service and guarantee from the brands you are purchasing from. It has been over a week, and we still have not seen the order arrive yet. Fingers crossed that we get it soon and lesson learned NEVER to order from best buy and expect two-day shipping. False advertising gets you nowhere.
Company Name:

Geek Squad

Address:

7601 Penn Avenue South

City:

Richfield

State/Province:

MN

Postal Code:

55423

Country:

United States

Website:

http://www.geeksquad.com/