Consumer Complaints & Reviews

Last Saturday, September 17, 2016 I came from my carrier Sprint and they informed me that they could not pre-order the iPhone7 for me because their system would not allow it. I crossed the street and walked over to Best Buy West Covina Mall to inquire about the availability of the iPhone7. The girl at the Electronics department dressed in blue shirt was very accommodating and friendly. She did her very best to be helpful. She told me that she could not say when my phone would arrive but that I could put a deposit/down payment to hold the pre-ordered phone. I was so overjoyed at this point because I really needed the upgrade as I needed more phone memory and I stream a lot at my work and watch a lot of videos online. I paid $50 for which she gave me a gift card with the receipt and the paperwork for the pick up of the phone. I thanked her for she had been truly helpful and my experience was amazing to say the least.
Friday night I received the email saying my phone had arrived and could be picked up on September 23. I got there the next day, September 24 at 11:30 am. As my friend and I walked in, the electronics section was already packed with people and there were only 2 people in blue shirts attending to about 4 customers who had phone issues/purchases. I sat at another section to wait for someone to attend to me. I waited for an hour only to be treated dismissively by one of the girls in blue at cash register and waved off by another man. My friend looked for the manager on duty at the time and he was apparently in the yellow shirt. He complained that we had been there for an hour and a lot of people needed help. The manager was just walking around nonchalantly as if no chaos or people were waiting to be helped.
Finally, the girl came over (who had brushed me aside) and asked if I had paid off my balance with Sprint of $94. I said I did not know what the process was and was told by girl previously to settle balances when I came in to retrieve my new phone. The way it was explained to me was the $50 gift card I purchased would go towards the amount of the new phone. She said "I need you to call Sprint and settle any balances you may have so we can proceed with the new phone and you can trade in your old phone." So I called Sprint customer service number and I was placed on hold for about 30 minutes until my friend suggested we just go across the Mall parking lot and go to Sprint in order to be helped faster.
Arriving at Sprint, the associate inspects my phone and tells me there's cracks on it and I would have to pay my remaining balance of $61 plus $129 and taxes because of the cracks and damage. I paid everything for a total of $201.98 and he told me that after I left Sprint he would have turned my phone off, and there was no way the process could be reversed after that. He also gave me fair warning that Best Buy is a third party entity and that should anything go wrong after I leave Sprint that Sprint could not undo me turning my old iPhone 6 Plus in because he had already made me eligible for an upgrade, paid off any and all balances, and it would be a done deal. I thanked him and went back to Best Buy.
So I line up again and this time the girl with an attitude was no longer helping me. This time another Assistant Manager started to help me and he was much more friendly and helpful than girl in blue with an attitude. He was on his computer when he seemed to be doing more calling and tapping on the keyboard and seemingly doing a credit check on me. After a few seconds he came back and said "I'm sorry but you would have to pay an additional $385 to upgrade because that's what your credit check came back with. I'm afraid you would have to pay for half of money upfront before we can give you your new phone."
I was positively stunned. Here I was led to believe this whole while that the $50 I had put down on my phone was because I passed a prescreened credit check prior to the other sales associate approving me to place a deposit of $50 to hold the phone. In other words, if they had required me to place a deposit prior to the sale wasn't that a guarantee I was approved? Why would a company even sell someone something beforehand on a lease of an electronic gadget or device if their credit was shoddy and they would not qualify prior to the actual sale and pick up of pre-ordered item. I was astounded that now they were asking me for $385 before taxes. What if I didn't actually have $385 to pay or money during that time prior to me going there due to the understanding that my credit had been screened and checked and I was approved and that's why they held a deposit of $50 down in order for me to secure the phone. It makes no sense to me.
I was going to be without a phone unless I forked the money over since I had already paid my balances with Sprint and I was going to be put on a new lease with Sprint for another 2 years. I am shocked that such a company would practice a classic bait and switch tactic to presell a gadget they knew was selling like hot cakes and that consumers actually pre-ordered it because it was out of stock everywhere. The manager could not do anything to help me and told me there was nothing more he could do. After I write this review, I will file a formal complaint with the Better Business Bureau and see how such companies can be sanctioned with bait and switch tactics. I was practically railroaded into forking over my hard earned rent money which is actually due on the 1st of October just because Best Buy is a crook in disguise.
Buyers beware, they only want you to buy the phone but could care less whether your credit was approved or not prior to the sale. I'm lucky to have a job and have had my rent money to pay for the phone but what about others who don't. You will be stuck without a phone and having to pay so much out of your pocket without a choice on whether you would actually want to go ahead with the sale or not. I had no choice but to fork the money over because I would not have a phone which I needed for my job. The assistant manager even had the audacity to say to me "Would you like to purchase a discounted phone case or screen protector with that?" Oh my god, the nerve. He should've given me both for free after Best Buy had railroaded me and gave me without a choice but to purchase the phone now since Sprint just terminated my contract to give way to a new one.
All in all it was the worst phone upgrade I have ever done on my life and it will never happen again ever. I refuse to purchase anything from Best Buy now or in the near future. I will also make sure to let other people know that this company is involved in the shady practice of bait and switch and to be careful in dealing with their promotions or gimmicks just to make a sale. I am so shook up. I'm mad, angry, disappointed and tearful after said experience. Please don't let this happen to you.

I bought a TV from Best Buy on Sunday. They carried it to the car for me. I waited until Wednesday so someone could help me take it out of the car. We both carried the 40-inch TV together and set it up. It never turned on and the screen had marks on the right upper corner. I took the TV back on Saturday. They would not refund or exchange the TV. They said the damage had to come from me. Management was very rude. I will never shop there again and I recommend you don't either.

I purchased 2 iPhone 7's in store at the Atlantic Avenue Mall Store in Brooklyn on Sept 9th. Because I was purchasing these to use out of the country, I asked if they were unlocked and was assured that they were, with the sales person even checking with the store manager to verify this. Now that I've returned home and have taken the phones to my providers, they won't work. I then contacted Best Buy and have been shuffled around like a fool with no resolve to this problem. It was only after Apple contacted Best Buy that we got the answer that we weren't expecting, that the phones can only be used in the US. I have tried to contact Best Buy on countless occasions over the last 3 days and each time I try to put my case to whoever answers the phone, if they choose to answer at all they will either disconnect me or put me on hold and not return. I am now left with 2 phones which I cannot use, but Best Buy have got my money.

Visited Best Buy zip code 15146 Monday 919/16 to return an item. Another customer was waiting there. She spoke out loud inquiring where any help was. I spoke out loud that there did not seem to be anyone. Daryl came out to help. He told her her earlier appointment was cancelled and she could get one for 2 pm. I am pretty sure it was 2 pm or very close to it.
I could not believe the tone of voice and attitude of Daryl (90% sure that was his name). I addressed the issue out loud and another store came over to talk with us. Told him I could not believe the attitude. He went behind the register & helped her. Another rep came out and addressed the issue too. I was informed the woman had been in early for her morning appointment & left because someone else was being waited on. They indicated there was an issue with her actions at that time. Irregardless she is a customer and dealing with her that way is not correct & not good for by-standers to witness.
Noticed the last man to come had a shield on his belt. Asked him if he was on duty, thinking he was a police official. My mistake, it was a badge of the tech service. I could not believe a store would have their employees display a shield that is that so closely duplicates an official shield. GIVE ME A BREAK! Meantime Daryl spoke to an employee going to the back area. Something like your favorite person is back. Referring to the customer now being served at the register. I cannot believe the attitude of these employees. It is like they are too busy and above giving even half decent customer. Noticed before that this service/ tech area employees seems aloft. Even arrogant. They appear to be in their own highly important world. Good to have good moral, even better to have awareness of reality and show respect. Yes, I'd like a reply.

I received an Exchange Program Information email yesterday from Best Buy Info. On that sheet I was given 3 options to exchange or return the phone, cash back, exchange for different Samsung device, or exchange for new Note 7 as early as Sept. 21. I called Store # 291, Houston location on Richmond Ave., where I purchased the phone, to verify procedures for the exchange for the same model. I was transferred to a sale person, no name given, who told me that I had to be on a reservation list first and had to come into the store to set that up. I told her that the information sheet said nothing about making a additional trip to the store to be put on a list. I asked to speak to a Manager and she told me to have a nice day and hung up. I called back speaking to someone else and again was put on hold for 19 minutes only to be transferred to another store location.
I have a defective phone, am being instructed to turn it off, preventing me from having the use of a phone, and am fearful that this phone may have some overheating issues. For the record, I called the District Managers office and left a message, and will file a complaint tomorrow with the local media to draw attention to the unprofessional and possibly dangerous position I am being forced to deal with concerning this already disgusting situation. Best Buy offers very poor service and makes it almost impossible to resolve any issues over the phone. I will never shop there again!
How do I know I can trust these reviews about Geek Squad?
595,131 reviews on ConsumerAffairs are verified.
We require contact information to ensure our reviewers are real.
We use intelligent software that helps us maintain the integrity of reviews.
Our moderators read all reviews to verify quality and helpfulness.
For more information about reviews on ConsumerAffairs.com please visit our FAQ.

I ordered a t.v. online from Best Buy and I was given the option to pick the delivery date. I choose Saturday, September 3rd because both myself and my husband had off from work so one of us could be there to accept the order. I received a phone call, a text message, and an email on Friday the 2nd confirming the delivery appointment. My husband and I were in the process of moving into the house that it was being delivered to so my husband drove an hour away to the house at 6 am on the 3rd to get the order. We had chosen the delivery window for 8 to 12 so that we could use the rest of the day to move.
At 1 pm the t.v. had still not been delivered and my husband had been waiting in an empty house for the t.v. instead of moving furniture in like we had planned. I then called Best Buy to find out where the delivery was. I was put on hold for almost 45 minutes just to be able to speak to someone and then I was put on hold multiple more times so that the t.v. could be located. I was then told that the warehouse did not even have the t.v. in stock and I would have to make another delivery date. I was baffled as to how a warehouse did not have the t.v. yet, but I received 3 notifications confirming the delivery date and not one notification saying the t.v. would not be delivered.
I then had to call Best Buy myself to find out what was going on rather than someone calling, texting, and/or emailing me. I have been a long time customer of Best Buy and I was highly disappointed in this service. I understand that things happen, but to leave my husband in an empty house waiting all morning/afternoon for a t.v. is completely inexcusable. I was told that I then had to give up my time again for 4 hours the next weekend in the hopes of my t.v. finally being delivered. The following Friday I received three notifications again confirming my appointment for the following day. The next morning, after I had changed my plans to wait for a t.v., I was called and told that my t.v. would not be delivered until two weeks later.
My husband and I had to finally drive to the store to pick up the t.v. which we had ordered online to avoid having to borrow a vehicle that fit the t.v... We then had to pay the store price which was more than the online price that we had originally paid. I have now emailed Best Buy 3 separate times and have not received a response and when I called Best Buy's corporate headquarters, they did not know how to assist me. I will NEVER order from Best Buy online again and I am making sure everyone knows of my horrible experience as well.

I spent $425.03 on my order. Long story short, I returned the entire purchase. The Apple watch hurt my wrist and was too heavy for the purpose I purchased it for (I teach acrobatics). I went to my local store where I purchased the watch, case cover, screen protector and additional travel charger. At customer service, the representative told me that I could not return the screen protector ($11.99) because it was considered a consumable item. On their website it states "Consumable items such as food, drinks and batteries". This "consumable item" was not the type of screen protector that broke completely. It simply peeled off so I was returning it in one piece. I explained to her in the past I have returned screen protectors to both best buy and the Apple store. She said she would go get her supervisor to see what they can do.
The supervisor came over and said that he could not accept my return for the $11.99 order. He continued to argue with me and said "What am I going to do with it?" I told him that he could write it off and return the item. He continued to say that "He has no use for it" and "It's the same thing if you returned batteries". I asked if he was still going to accept the Apple watch as a return because I wore that just as long as I wore the screen protector. He said that "I cannot write it off and I cannot accept this return". I simply told him he can write it off because I used to work at Best Buy and why things have changed over the years. It is possible for him to return it. He is just choosing not to. He said "It's possible that there was an exception made in the past but not this time. So we are all set here". And simply walked away.
I can live without the $11.99 object sitting in the backseat of my car but to be treated that way and dismiss the idea where the customer is always right was ridiculous. I don't care if we have a credit card through Best Buy. I have worked there in the past and I have been shopping here for years, but after this, I can simply take my business elsewhere.
The reason why he said he could not "write it off" was because the less objects they have returned the better their numbers look and the more money they get at the end of the year for their bonuses. I cannot recall if its part of their shrink numbers and falls under their shrink payout. But if you have time, google it. Again, I don't care that I didn't get my measly $11.99. It's the fact that he didn't even bother to offer any solution. The lady at customer service was sweet. She gave me the general managers card and suggested contacting the company of the screen protector, registering it and then they will send me a new one. Yes, I could do that but I have no use for a screen protector because I do not want to purchase another Apple watch.

Spent 3 hrs of my Sunday w/ remote tech. Was told problem repaired when he signed off. Went to check repair, and not only was it NOT resolved, but my settings and adblock were wiped out. I reconnected w/ Geek online, and was told I would have to start the WAIT process all over again. I asked to speak to a supervisor, was given the runaround, told one would call in 30". No call received. I have been a customer for years, NO MORE. This year has been nothing but unacceptable 'service' (I use the term loosely). Will not set FOOT in a store, or renew my service w/ them. I would actually rather pay MORE than go thru this baloney 1 more time.

Ordered a cell phone - was suppose to be here on a certain date. Never received it. So looked up the tracking number and it was going to be here 12 days later than the date they had mentioned when I ordered it. So instead of 7 to 9 days shipping it turns out to be 3 weeks. Lesson learned. Going elsewhere next time.

On August 18, 2016, I purchased a laptop from Best Buy online. I didn't receive the laptop until August 24th, which I was told would be considered the purchase date. Included with the laptop, Best Buy offered a six month free trial of Kaspersky Internet Software. I found that the laptop was defective and exchanged. When I proceeded to enter the code number for the free trial of Kaspersky, I received a message stating the offer was no longer available.
I contacted Best Buy and was told that because I returned the original laptop that came with the bundled security software, the offer was no longer valid. I could take advantage of the offer currently being offered, however, the offer did not include security software, but a printer at fifty percent off. I didn't need a printer. Since it wasn't my fault the first laptop was defective, I feel that the free six month membership to Kaspersky Internet Security should have been honored. The representative did apologize but that doesn't get me the six month security I purchased.

Purchased a 150 dollar keyboard at Best Buy a few weeks ago. Kept the receipt. Yesterday for no reason at all the keyboard stopped working. No problem I go to Best Buy to get an exchange with my receipt. "Sorry sir but 15 days is the maximum number of days you can do on returns". But I have a receipt and I just want an exchange not a return. The receipt says nothing about exchanges having a limited amount of days. In fact it says nothing regarding exchanges period. Long story short I argued with her for a bit then asked for her manager. Told her manager that I've spent thousands of dollars at this store over the past few years and my friend probably a few thousand more as well. She told me the same **.
I almost blew up and started calling names and making a scene but at that exact moment she said to me "I'm sorry sir. I don't make the policies the big wigs and the corporate people do. I really would give you a break and let you exchange it but I could lose my job." At that point I said "Well thanks anyways. Have a nice day." and left. Now I'm leaving a review online. I'm sure the company that makes the keyboard will be able to replace it for me but I will have to wait weeks if not months in shipping and waiting time. Long story short don't buy from Best Buy. This "policy" applies to ALL merchandise. Imagine some poor parent buying his kid a 500 ps4 for Christmas only to find it's somehow defective so then the parent tries to get an exchange and is told they can't because of the 15 days? Because this poor (pun intended or not intended) parent did his Christmas shopping early like a smart person. Just a rant and a warning guys.
Not to mention their merchandise is overpriced. Just order your stuff online if you have to. I know it sucks to wait a few days for it to get there in the mail but it's cheaper, you can get refunds, exchanges, and trust me, you don't want to be the guy who ends up being screwed out of 2 or 3 thousand dollars because a 4 k television or something stopped working on day 16. I understand there are things like warranties but every company should at least give their consumer at least a month to return an item. 15 days is ridiculous.

Bought a Samsung stackable washer and dryer online. To make a long story short, delivery teams were out on 5 different days (4 hr window each time) and on 2 of those days couldn't install for incomplete parts reasons and 2 of those days they installed defective dryers that wouldn't heat up. The other day was waiting on someone to come out and verify that the 2nd dryer was also defective. During this time frame, I spent about 20 hours on hold, transferred and disconnected. Each time I would get transferred I would have to start over again w/ my story. Once they have your money, they want to frustrate you until you give up.
I gave them 5 days (4 hr window) and at this point I just want them to come pick it up and refund my money. I call the customer care line and get a robot that says I can return the dryer but since we had the washer for over 15 days, it wasn't allowed to be returned. Why would I keep a washer w/out the dryer? She would not give in and finally I had to call an actual store manager who agreed it was ridiculous and he scheduled a return and pick up. However 3 weeks later and no refund on my card. Unbelievably horrible service. It never ends!

I called my local Dover, Delaware Best Buy to see if they had a software/hardware product I needed. It took 15 minutes on the phone and a transfer to Salt Lake City before they said yes they had what I needed in stock. I drove a half and hour to the store and - NO they did not have the product I had specifically inquired about. I asked to speak to the manager - Steve - he could barely be bothered to listen. He never offered an apology or any immediate solution. He said they could order it and it would be here in 3 to 5 days. He was just as unconcerned as he could be. I can order it overnight. Which is exactly what I will from now on. I support local stores, except when they don't care about their customers.

I purchased 2 phones online under my Verizon plan. I selected the 2-year contract option because they had a promotion of $1 for a Galaxy note 5 and Droid Maxx 2, what a great deal right?? No!!! I read the screen and it gave me an option for "no changes to plan". I currently have the unlimited data plan and do not in any way want to lose that. So I selected the box that says "no changes to current plan". I select that box all throughout the order process, it even showed up as an additional SKU online 1 of my order!! I'm excited, I order one phone for my husband (note 5) and one for my son. We receive the phones and activate them right away. Next day I get a letter from Verizon stating I have recently upgraded a line and a change has been made to our plan. I open the letter and am instantly floored finding out that Best Buy lied and my plan did change and I lost my unlimited plan.
I call Verizon and freak out to the customer service lady and she calls Best Buy. The Best Buy rep said, "Oh, she knew what she was doing when she made the purchase." I said, "No!!" I went to my Best Buy account and researched the order number which indicated again "no changes to plan." I read the entire customer agreement attached to the order information and there is absolutely positively no mention of changes to our plan... I have it in black and white right off the website. Verizon tells me that in order to restore my unlimited data plan I have to return the phones to Best Buy. The local Best Buy is an hour from my home. I take the time after work to travel to Best Buy. I enter the store and tell them I have a return. He directs me to the wireless department. I go to the wireless department and tell them I'm returning the phones because they misled me when purchasing.
The manager looks at me and says,"Oh you're the one." What a welcome invitation to the store. So I am told to wait until the supervisor is available... I wait 30 minutes until I finally sit down in front of one of the stations so I get the return done and get out of there. He starts the return process and proceeds to tell me that "Once the unlimited data plan is removed from your account there is no way to get it back." I take a deep breath and tell him that I already confirmed with Verizon that I can have it restored once these phones are returned. He tells me he can't do that and he will have to ask his supervisor for an override request to get my data plan back. By now I am at the top of the stress level so I call Verizon again and the Verizon rep says, "Tell him to return the phones, call me back and I will personally restore your plan."
I tell him to go ahead with the return. He starts the process and then tell me I owe Best Buy $34 for each phone I am returning for a restock fee!!! I told him it's not my fault I have to bring them back. If Best Buy had not lied to me regarding the "no plan change" I would keep the phones. I tell him that's not happening and to get a store manager. He looks at me, huffs, rolls his eyes and says into his shirt speaker he needs a manager. The manager comes over, hears the story again and says there is no possible way he can override a restock fee. I tell him I refuse to pay 70 for two phones I paid $2 for and would have kept and Best Buy not lied and misled telling me my plan would not be affected. He then says I can call corporate customer service and see if they can assist me.
By this time I had been fighting with Best Buy all day and in the store for 3 hours. I talk to the rep on the phone who tell me it is impossible to override a restocking fee (she took a complaint also but I'm sure how you can view that). I ended up in tears walking out of the store with the phones after 3 hours of torment. I will now be forced to go back up to Best Buy, return the phones again and pay you $70 for taking back two phones I paid $2 for that I would very happily kept if you had not lied and misled and did not stand behind your offer that is written in black/white that my phone plan would not change.

Wanted to buy a modem/router from local Best Buy store for $100. The clerk said they had none in stock but she could order one from another store for me and it would be shipped to my home at no extra cost. I charged it to my Visa account and went home. A few hours later I had a phone message that said they have the item in stock and they cancelled my order, issued a refund and I could come in and purchase the item. So I went back to the store but no one there knew what I was talking about. They still didn't have the item in stock and confirmed that the order was cancelled. However it was the other store that did the cancellation and refund. I gave up and decided to purchase the modem elsewhere.
A few days later I noticed that my Visa account was credited with only $.01 of the $107 charge. After at least 3 calls to Best Buy customer service and each time promising to refund the balance, I initiated a dispute with my bank and finally, after 2 months, was credited with the balance owed me. I will never buy from Best Buy again. Very kind customer service people, however very inept and unable to resolve problem.

We ordered a Samsung microwave in the "open box" category assuming it was simply a return item from someone who disliked the looks or possibly a slight cosmetic feature. It was delivered without any box damage, but when we took it out it looked as though someone used a bat on the thing. The frame was actually crushed enough to raise a corner edge about half an inch. Since this is a over the stove type with relatively tight tolerances, I could not even hang it in the space designed for a microwave. We did plug it in to see how loud it would be and the damn thing did not even work!
The closest Best Buy is 100 miles away, so I called first and confirmed they had two versions of this microwave in stock. It was stressed that they need to be there if I am going to drive over and exchange products. She assured me they were in stock. We drove over, returned the original and requested the replacement. The manager informed us that the store never had a single black stainless steel model in their store. Now I am pissed. 200 miles wasted on my vehicle, three hours of a beautiful fall day wasted and all of the Labor Day sales long over. Know what they offered? A lousy $25 off the next purchase. I'm out $100 in travel expense, three hours of my time and lost savings opportunity and she gives us $25. She should have given that just because they shipped an obvious faulty product in the first place. Good reflection on your brand name!!

My experience with Best Buy has been a horrible experience. I just found out that I was incurred with interest of $493.09, simply because I didn't pay my bill before their promotion date ended, nothing was mentioned to me that I would have to pay sooo much interest! CONSUMERS BE AWARE, BEST BUY USES THEIR CREDIT CARD SYSTEM TO KEEP YOU INTO DEBT BY A LOT! The interest charges that they add after their promotion is going to keep you even further in debt.
THIS IS WHY THEIR MONTHLY FEE IS SO CHEAP, IT'S BECAUSE THEY WILL CHARGE YOU WITH INTEREST LATER! If you can pay for it cash it would be better. All I got from the representative is an apology but I still have to pay this interest of $493.09. I'm going to create a Youtube video of my experience and post it on my twitter page and on my Facebook. If you're reading and you had the same experience follow me on twitter and Facebook, ** and Facebook **.

I have been a customer of Best Buy for over 10-15 years and never had a problem returning any item. Since they made the switch to Citibank after your third return another company blocks your returns even if you have a valid receipt and Best Buy will not accept the return, which is poor customer service. If I have a valid receipt I should be able to make as many returns as I want. Because of this I will be using my gift cards and reward certificates that I have earned and I won't be purchasing anything from Best Buy until they change this ridiculous policy.

So far Best Buy has been one of the worst customer experiences I have encountered in USA. I purchased a Lenovo pro 2 in Oct 15 and in less than a year it gave me multiple problems. I checked in the 2 times already at the store and I was told I need to pay $390 + local taxes to get it repaired. For the past week, I must have called 6 different numbers, each time differently for a store, service centre, sales executive or a geek squad agent. None of the departments seem to take ownership of the issue of answering my questions. I was asked to call different number. Nobody bothered to even transfer my calls. I was quoted different price for the repair. Either $150 for just labour charges or $390 for the labour + parts.
As an international student, a laptop is my requirement. I have certain administrative, professional and academic obligations I need to fulfil online. Every time my laptop crashes, I lose my data, and for every 2 weeks I need to make an alternate arrangement. My grades have been greatly affected by this. Today I received an empty box from Best Buy with instructions to ship my device to them which by the way is in their custody. When I spoke to the store, I was asked to pay a shipping fee of $34 because Lenovo doesn't cover the shipping charges. When I escalated the issue to the manager, she was condescending and rude over the phone.
So in a nutshell, I have to pay a fee for submitting my device for repair and to receive it back in the same damaged condition while it is still in warranty. I understand that there's only so much you can do when it comes to technical issues, but the least you can do is make the customer experience less traumatic and exhausting. Dealing with Best Buy has been a waste of my time, effort and money, including this post.

I purchased Skullcandy Inkd Wireless Headset less than a month ago and purchased the replacement warranty because the guy at the register told me "it covers everything so you are guaranteed to have a working headset for 2 years." For $8.99 I thought that was a good deal since headsets can be really iffy and these were $49.99.
Well...less than a month later, one of the wires has completely snapped in two (sporting accident) and I take it back for a replacement under warranty. The Best Buy rep actually told me that the warranty doesn't cover this because "it is only a replacement warranty." I said "yea, it's broke and I need to have it replaced under warranty." No deal. They didn't cover it. I asked what the purpose of a "replacement warranty" is if they didn't actually replace a damaged unit and the guy told me that it only covered stuff like if the "software" stopped working or if for whatever reason sound wasn't coming out...but not for ACTUAL DAMAGE TO THE UNIT!?!? You have got to be FREAKING kidding me!
I told them I could go right then and there and grab another one of these headsets and go to checkout and when the guy tries to sell me the warranty I'll ask him, "does it cover absolutely everything", he is going to say something like, "yes, it's for a complete replacement if ANYTHING happens to it." The lady behind the counter just shrugged. The thing is, EVERYONE who shops at Best Buy knows this story. The warranties are pushed and we all (Best Buy customers) know the reps tell us "it covers everything." They don't, therefore these warranties are RADICALLY UNETHICAL.
To the public...The Best Buy warranties are a scam. Avoid them. To Best Buy, there isn't anything you can do to EVER make me consider purchasing one of your warranties again. If you ever want me to purchase anything in your stores (or website) again, I want this unit replaced or refunded. If you don't get this right, I'll still come in your stores to look at things...but I'll actually be buying them from other vendors. You'll note from my purchase history that I'm not the sort of customer you should be ticking off like this.

I purchased tablet and it has free "Antivirus". I canceled the order on same day. Customer service cancel the order for tablet but they charged me for "Antivirus". I sent an email to customer service and I received reply that Best Buy store is unable to cancel the "Antivirus", I have to talk with customer service by calling to Best Buy number. I talk to customer service representative, and got confirmation from customer service representative that Best Buy will refund for "Antivirus". I waited for 3 weeks and did not get refund from Best Buy. I disputed the transaction from the bank. If you are in the same situation PLEASE DISPUTE THE TRANSACTION AND BANK WILL AUTOMATICALLY DEDUCT FROM THE BEST BUY ACCOUNT. I will also submit the evidence to consumer court for Best Buy's audit.

Ten days after I bought a Panasonic telephone from Best Buy the screen went dead so it's not possible to see incoming numbers, etc. Best Buy refused to stand by the product and told me I had to contact the manufacturer. This purchase is my last transaction with Best Buy. Buyer beware!

I purchased a reconditioned Dell computer on Bestbuy.com and asked the salesman during a chat if I needed any warranty work done could I bring it to a Best Buy store. He said, "yes" (I have the chat as proof). When I received the computer, I discovered that it was sold to me by a third party, and if I needed any warranty work I would have to send it to them in at my expense. Nowhere in their add and never told to me by the salesman during our chat that I was not buy this computer from Best Buy but from a third party. If I knew this I would never have made the purchase. For 5 months I have been trying to get Best Buy to honor the warranty told to me before I made the purchase or give me a full refund. My next step will be Small Claims Court.

I am writing to show the incompetence & utter disregard to customer satisfaction involving Geek Squad and the local Best Buy (and corporate) today for your beyond ** awful service and even more terrible ** plans you have for your over-priced TV's. I was just in there this morning at the Greece, NY 14626 Ridgemont location since I bought this $1500 Sony 55" XBR55X850C model back on 02/13/2016! The unit is barely 6 months old and your ** employees sold it to me with a "** Squad" 2 year protect & support plan which does anything but protect and support you dumb **. I am way passed furious & pissed with this company! Not to mention your clueless associates clearly told me THE PLAN COVERED EVERYTHING!!!
When you state "everything" to a customer in person that means even accidents which is what occurred. My TV was accidentally knocked over last night and according to your ** Geek Squad plan terms & conditions it is SUPPOSE TO COVER accidents,drops & cracks under Section 5.3, Accidental Damage & Handling. It also states "Worst Buy" or Best Buy as you call yourselves, what a ** joke, is supposed to fix or replace my TV with a new or similar model and I obviously would like the same one or the newer 2016 version, the XBR55X850D! You have such plans for phones & other electronics so why not ** TV's?!
Furthermore, I was told by your employees that screen damage was indeed covered under this plan at the time I purchased it! This has been such a disgusting experience. I'm done with you low-lives unless something drastic is done immediately. It is absurd for you ** to tell me my plan doesn't cover such damage when I just told you it does in your own words included in your downloaded terms and conditions. Plus your associates are misleading and commit fraud by telling customers such as myself that the plan I bought covers everything!!
I want something done about this immediately in terms of giving me a new replacement TV, either the 2015 model (XBR55X850C) I purchased or 2016 model!!! (XBR55X850D) I'm not dropping another $1200-$1500 for a TV from you ** clowns that isn't covered for ** you bastards! This is very shady business that you filthy scumbags run and do this kind of ** to scam people out of thousands of dollars for TV's with plans that don't cover ** when you state that you do! It is misleading and fraud! If I must take legal action as well I will because this is totally unacceptable.
You pricks will never get another penny from me and I will no longer shop at this ** of a store that robs people and doesn't offer help or honor their own protection plans when a case like mine arises and I'll shop elsewhere, at your competitors from now on. Not like this ** place competes with anyone else since everyone has written this ** scumbag company off. I'm done with Best Buy and their utter ** of taking advantage of me if this isn't taken care of & fixed right away. Goddamn jerks don't even deserve the tip of a ** star! Sincerely get your ** together or ** off royally!

I purchased Samsung TV at the South County Best Buy Store. The total of my purchase was approximately $1700.00. When I arrived at checkout I was told that that the brand new TV I had just purchased would need to be calibrated so that the picture quality would be perfect. I was under the assumption that a $1700 TV would already have great picture quality. My mistake. Best Buy needed to get a little more of my money. But what a deal! I could buy this calibration for only $150. So I proceeded to make an appointment and found the soonest I could get calibration was October 1st.
When making the appointment I discussed my work schedule with the salesperson and we agreed on a time. I requested an early appointment and was told I was the FIRST appointment on October 1st and that the Tech would arrive at 8 AM. The next day I received an email stating the Tech would arrive at my home between 8 AM and 12 PM. I called and spoke with the same salesperson who then lied and said he told me it was 8 AM to 12 PM. He did this in a very rude and sarcastic manner.
I was then connected, at my request, with his Manager who proceeded to tell me that all calibration service was 8 AM to 12 PM. I mentioned that I was assured First Call and an 8 AM appointment by his salesperson and the manager flippantly stated that maybe he needed to be re-trained. I asked "Where does that leave me?" I was told that basically I was out of luck. I was further told that if the Tech got busy I might not even receive my scheduled appointment for calibration. I am so happy I could **. Best Buy got my money and now they don't care any more!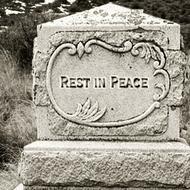 After purchasing a Waterpik WP360 flosser, at the recommendation of my daughter, I used it for 2 days before exhausting the battery. Overnight charging did not restore battery power. When my daughter arrived from Phoenix she brought a replacement purchased from Walmart. Doing a bit of simple trouble-shooting we soon detected that the fault was with the AC adapter/charger.
3 days later I return the defective product to Best Buy. Associate Rodney is new and begins to examine the receipt, as would a forensic document examiner, holding up to the light - "is he looking for a watermark or something?" I ask myself - finally scanning it with his wand. He continues to diddle the keyboard for another minute or so, all the while contortion his expression.
He then proceeds to the box, removing each wrapped component, slip of paper and scrap of packing material. He begins to eyeball each part, removing from its plastic sheath, turning to observe from every possible angle. Checking the sku on the carton and then examining the bottom of the unit compelled me to jokingly ask, "Checking the VIN against the title?" Rodney replied that being new he only wished to follow his training and said he would need to call a manager. He said it looked awfully dirty. I could tell this was not going to go well. I reached for a chair and Sat down.
After about 3-4 minutes Monica appears in all her surly and belligerent glory, shoots me a look that says "l will eat your first born if you mess with me", then gives the item a disdainful look. She tells me it's used, and refuses to offer a refund. Of course it's used, it took 2 days to discharge the battery and determine the existence of the problem. I left, made a couple stops for hardware and groceries, stopped off at the house and thoroughly washed the portion they claim was used. The water tank was still unopened. I had packed up the replacement one my daughter had purchased along with used tips. I did these so they wouldn't balk at returning the item.
Upon returning to the store I went directly to Rodney and requested the Store Manager. I got Monica instead. I explained that I had cleaned it and challenged her to find an excuse to deny my request. This provoked more belligerence and we went round and round like on the school yard. I finally told her I would beginning screaming like a mad fool. At that remark she called Mall Cop Robert. Probably older than I am, and I just turned 65. He observed, while one of Monica's subordinates came to see what he could do to resolve this issue. After much pretense and tap dancing around he fumbled with some paperwork and said personal hygiene products cannot be returned. I boxed it up and left with my new pal Robert.
I decided to see if calling corporate would help. After 18 minutes of mind altering hold time music, I was eventually connected to Jamal. He was actually patient and understanding. Just not sympathetic or helpful. He contacted the store while I Sat on hold for another 10 minutes, returning with an embellished tale of mayhem. I concluded the call saying my next stop was the BBB and Consumer Affairs. And here I am. Goodbye Best Buy. Sold my 241 shares of BBY, too. Poor performance there as well.

A few years back I purchased a Asus laptop for my daughter with an extended warranty. A week later we purchased another identical laptop for my son with an extended warranty. We drove to another town to purchase the second one since our local store did not have anymore. Shortly after the year was up my daughter's laptop had an issue. We took it in to be looked at and repaired. While it was in the shop my son's laptop cord had an issue so we had to take his in as well. Mind you, I had an extended plan on BOTH laptops and one was in the shop already. This is where the fun began as we were unable to have his laptop repaired.
According to the warranty dept they do NOT log and track serial numbers, but only model numbers for warranty. Therefore they could not be certain that we paid for a separate warranty on 2 completely different laptops. Although I had both receipts with me, showing both paid for and both having warranties, the service dept on the phone refused to do anything saying they could not be certain of it.
They Geek Squad got on the phone confirming the purchases...the manager did as well. I wasted nearly 4 hours in the store and got no results. I actually had to return another day to deal with the general manager who took it upon himself to simply replace the defective cord himself since the warranty I paid for refused. When it came to renew the warranties I got two sent to me, both of which I refused since I already knew the company would not honor one. Amazing how they are quick to be able to know the difference between laptops to take your money but not to repair the units. HORRIBLE!

My husband and I had the worst experience ever with Best Buy. We purchased a fridge on 8/13/16. Today is 8/26 and still no fridge. They made a delivery twice within those two weeks, but the fridge was damaged. It's frustrating and the lack of inexperienced individuals working there is horrible. No care in the world. All our food spoiled. I just can't fathom this experience. Definitely thumbs down. We won't ever I mean ever buy from them again...

Sold me a Lenovo hard drive back in April and it was a piece of trash. It worked until August 1 then just completely died as a result of a fan burning up. Since it was past the 30 day return, Best Buy will do nothing. Just wasted $300 of hard earned money and now we have no computer. I so hate Best Buy. Don't ever, ever buy from this piece of... company!

My sister bought me a computer from Best Buy around the 12th of May. It was delivered on the 16th, and sat in a corner until I was ready to use it. I opened it in June to get acclimated to Windows 10. The machine is an OptiPlex 8. It was advertised as coming with Windows 10, free security for a year and Microsoft Office. Everything was fine until I woke up and my Windows 10 was gone. I took the computer to the store and told them the reasons I had had my sister to buy it. As an author, I depend on tools of the trade and other professionals. I was told at the store it was only a trial version of 10, so now I would have to pay for it. As the days moved on I now have an error message that has alerted me to 370 issues with this machine.
Once again, I got no help from Best Buy. Microsoft said they would fix it if I bought their protection plan. Best Buy, you made a deal then back out. I kept up my end. I deserve respect whether I spend $19.99 or a million. The problem is easy to solve, but it appears from all the complaints you do not listen. I'm going to be making the rounds and telling people what you have done. You will hardly feel they are gone because you don't seem to care if your customers are satisfied with your products as long as you are holding their credit card...