Consumer Complaints and Reviews

When the Walmart store in this area first opened it was a real blessing. Eventually, other businesses in the area started to fail and finally, closed. Now that there is nowhere else to shop Walmart has gone downhill as well. The selection is terrible, and the quality of items has turned sour. Especially in the clothing departments.
Customer service has also gone downhill in a big way. I once waited over a half hour for someone to come and assist me in the bicycle department, finally leaving because no one could be bothered. One of the cashiers called and called for assistance to no avail. I had a woman in the infant department, I believe the department head, that wouldn't even begin to try to get me a price on an unmarked carseat. She told me that it must be the same price as another seat which was nearby that was clearly a better quality, more expensive seat. Needless to say, I left with no carseat that day.
I feel like the people of this area are being taken advantage of and being treated poorly because of the fact that places to shop are so limited here. Half of the time I can't find what I am looking for, simply because it isn't in stock anymore. You can forget about finding any decent shoes. What has happened to the quality at Walmart?
I used to be able to go to the ladies department and find something that I actually liked. Now selection is geared toward the really young and the old. I'm 33, and I'm no teenager but far from old. They call the Walmart here a Super Center, I fail to see anything super about it.
I'm not saying that there are no good workers at our Walmart, There are many cashiers that I find very courteous and friendly. It would be nice, although, if you didn't have to hunt someone down to get questions answered or to get something off of a shelf that is too high to reach. I know many people who share my feelings about the way Walmart has become, and many of us are considering paying a little more elsewhere to get the service and quality that we prefer.

Last year I purchased a TV. When I was at the register the cashier asked me do I want the extended warranty. I wasn't gonna get it but the cashier seen my kids and use that as leverage. They mentioned being as tho I have kids I should get the protection plan - said It would cover everything from manufacturer problems to accidental damage. A few days ago my child made my TV fall. Remembering I had got the extended plan I called to get it fixed. After going thru the process I was told my TV can't be replaced over accidental damage. I was told when I first purchased it I should have been giving a packet that explain what is covered. I didn't receive that. I just got a receipt with a number to call to register my device. I feel like I was lied to make me spend more money. Be careful when buying from Walmart. They will lie to make you spend more.

Walmart online is getting worst than a swap meet, at least in Calexico. The last two times I ordered site to store I got an article completely different from what I ordered. What a loss of time: Ordered a sequin mermaid pillow, got a fake leather brown pillow. Got refund. Ordered Overwatch Original videogame (PS4), got some earphones. Two hours waiting for it, and the staff didnt found it. Supposed to get refund in my credit card. Not confirmed yet. I'm paying for something I want, not for a bet for whatever you want to give me. How unprofessional, awful experience, the worst quality and inventory control. What happened to the Walmart I used to know where the client was first? What a shame. What a FRAUD.

I placed an order with Walmart for $70 November 3, 2016 for various items including dressmaking shears. I received all the items except the shears. Walmart customer service advised me that I must contact the vendor, AMI Ventures, which I did. AMI Ventures is just a drop ship outfit in India who forwards their orders to drop ship companies. When I talked with the person there he told me they do not replace lost orders as they do not have access to the warehouses, nor do they refund. They only give tracking numbers. He then gave me a tracking number for USPS which shows the package was lost in Arizona and never even made it to California where I live.
When I placed the order I believed I was going to get shears from Walmart, there was nothing to indicate during the order process that it would be sent to a 3rd party vendor. If I had wanted to order from someone other than Walmart I would have used eBay or Amazon. That way any problem that came up would be handled by eBay or Paypal.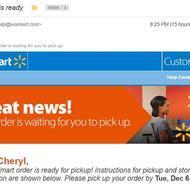 Walmart.com allows you to order items online and have free shipping to your local Walmart store for pickup. I have had horrible experiences with this and will never do this again and warn all of you, online buyer beware. I made online order for a case of 20 of the same item through walmart.com. I selected to have it shipped to local Walmart store for pickup with free shipping and also know it won't be sitting on my porch all day for somebody to steal. BIG MISTAKE.
My order was made on 11/23/16 with expected date of receipt on 11/29/16. I checked shipping status and tracking through walmart.com online portal. It said my order was delivered by FedEx to my local Walmart store 11/29 at 9:55 AM but that store had not "processed it yet" so not ready for pickup. I kept checking everyday with the same message. I tried calling the store but nobody at pickup desk would answer the phone with 3 minutes of ringing. Finally decided to just drive to store and make them process my order and let me pick it up on 12/2. I printed out the shipping/tracking log along with order number to take with me believing local Walmart would see they had my order for 3 days and still hadn't processed it for me to pickup.
I arrived at Walmart pickup at 7:15 PM Friday evening. I needed my ordered item for activity with kids the next day so pickup was urgent. When I arrived, there were 10 people waiting around for the Walmart employees to locate their items for pickup. Many had been waiting an unknown length of time and were agitated, angry, and complaining. I provided my documents to clerk. They check their computer and said "order was still being shipped and not at store". I showed the clerk my printed out tracking log which said my order was delivered to their store on 11/29 but still saying "not processed for pickup". They continued to insisted my order wasn't there. I insisted that they did have it for 3 days and to go find it, process it and let me pick it up. Took several minutes discussion to convince them to a least go look.
After an hour and 15 minutes of waiting, a supervisor came out to talk to me. My order WAS NOT THERE. It had not been processed as delivered by their internal system so despite what online tracking said, they didn't have it. She said sometimes the delivery truck scans items in the truck and then never gets all boxes out of truck. This is FedEx truck delivering to Walmart store. I really didn't believe this scenario and kept insisting they find my order. (Note: many of the online items ordered through walmart.com are fulfilled through 3rd party and shipped by FedEx or UPS to local store instead of my home address when you select free shipping with pickup at local store.)
I have now joined the agitated, angry, and complaining customers waiting very long times for local Walmart to find their orders. The only option I was given was for them to issue a refund back to my credit card as they were not going to waste any more time looking for some things their system said wasn't there but online tracking said it was. I have to wait 5-7 business days for the money to be credited back to card. So I told them to initiate the credit for lost order. I left pickup desk at 8:45 PM just 15 minutes before they closed. 9 of the original 10 customers who were there when I arrived were still there waiting for their orders to be located. Only 1 customer had received his items and left during 90 minutes. (3 of the customers waiting to pick up order were wearing Walmart vest and name tag. They were employees of that store and even they were not served in a timely manner.)
I needed my order for activity the next day with kids so had been checking all Walmart and Kroger store shelves for several days as a backup plan in case something happened to my online order. None of them had restocked since Thanksgiving so I did not know where I could buy replacements so was depending on Walmart to deliver. I checked the local Walmart retail shelf on my way out of store, and they had 8 of 20 of items I needed. I had to pay twice as much for each. That is the very reason I did bulk order through walmart.com. Just to add insult to injury, I received a text message and email just 5 minutes after my refund for lost item was processed saying "Your Walmart Order is Ready For Pickup."
I believe the local Walmart received my order on 11/29 just like tracking said but mistakenly thought it was meant for restocking of their retail shelf. The items I had to purchase off Walmart retail shelf for double the price were actually from my bulk order. The reason I came to this conclusion is because the system used by local Walmart to handle walmart.com pickups is woefully inadequate. The employees do not look at the order number and go back and find it by number. They look at the description in the order and go look for the item.
Sometimes they come back and ask customer for better description to help them find their items. They are trying to locate items for pickup by eyeballing the actual item and not using order number. They just put all items for pickup in one place in back and employees go back and identify items for pickup by description. The only customer who did receive his item had to describe the brand and model of the electric can opener he ordered and show a picture of the box to the employee for it to be located. He also had to call his wife at home to get a better description of the other item in his order.
This not the first time local Walmart lost my walmart.com order. Just a year ago a month before Christmas, I ordered an HDTV online through walmart.com. I tracked my order and it arrived at a different, larger Walmart store in area perhaps for shipping and delivery efficiency. It was supposed to be taken to my local Walmart store 20 miles away by receiving store. It stayed at the receiving store for an entire week. I called and I was told that they don't take items to other stores until they have a "full truck". I begged to be allowed to pick up my Christmas HDTV at the receiving store where it was instead of waiting for it to be transported to my local store. I was told that was impossible and just had to wait until they got around to transporting it to my local store. Their excuse was they had many items for pickup because heavy Holiday shopping.
It was finally transported 2 days later and I received email and text message my HDTV was ready for pickup. When I arrived, my local Walmart could not locate my HDTV. Although they had order number and description in their computer, they asked me for the brand, size, and what the box actually looked like to locate my HDTV. I even provided a view of the item from my cell phone to help them find it. It was finally determined that my HDTV had probably been put on retail store shelf and sold to somebody. I received a refund to my credit card was not credited until 3 days after Christmas so didn't have the credit available to just go somewhere and buy any HDTV at that point. A very bad experience.
I should have learned from that experience but I thought maybe it was just a fluke or glitch in their system. So walmart.com shoppers BEWARE. Your order may get lost and you may never receive your item if you ask for free delivery and pickup at local store. Especially around holidays. Don't be disappointed by ordering through walmart.com for holiday gifts and then have to scramble to buy a replacement just before XMAS without the credit available on your card. I have had this happen on both of the only two orders I made through walmart.com. NEVER AGAIN for me.
How do I know I can trust these reviews about Walmart?
639,780 reviews on ConsumerAffairs are verified.
We require contact information to ensure our reviewers are real.
We use intelligent software that helps us maintain the integrity of reviews.
Our moderators read all reviews to verify quality and helpfulness.
For more information about reviews on ConsumerAffairs.com please visit our FAQ.

I ordered a Hatchimal on 12/1 for $149.98, no tax no shipping charge. I received a confirmation email then received an email about six hours later, advising that my order was canceled. Hatchimal prices have increased on all other sites since yesterday and I am left with no Hatchimal (or shall I say my ten year old granddaughter is left with no Christmas present). I frequently order from Walmart. Walmart should honor the deal as it is not my fault they cannot manage their website. Was it simply false advertising so Walmart can tell Spin Master they are not price gouging? Please reference Spin Master's Twitter page in which they state they do not support price gouging and they are working with their authorized carriers to stop the gouging. I think it's a sham and Walmart should honor what they confirmed as a sale.

It's finally Black Friday! The day of the bargain. I am shopping for a TV and I decided to see what Walmart was offering online. According to Walmart advertising "PRICES ARE CHANGING EVERY HOUR". They competing with all the big Stores. Nice concept if you know how to handle your traffic online and you have a great customer service Team working for you. Your team is not a solution solver. Very poor understanding of Customer service.
I bought a TV for low price (apparently from a third party vendor "Walmart partner"). I got the confirmation. 2 days later they cancel my order. Reason: "ERROR ON THE PRICE". Walmart reserve the rights to cancel the order and if I have future complaints to deal directly with the third party vendor. Wow really? You pulling this crap on Black Friday and then you telling me deal with my partner and not with us? Walmart I use a Walmart credit card (only usable in Walmart) on the Walmart online store. I selected a REDUCE PRICE DEAL offered in that moment from you. You Responsible for what is been sold to your customers. Is your name WALMART. Stop using this words in your promotions: "Your satisfaction is important to us." Its Fake!

I'm going to out myself out here. I used to work for Walmart TLE also known as Auto Care Center. The technicians that work for Walmart are not certified at all. They are trained by the service manager or the ACCM how to do the job. They are not certified by the state or ASE certified. Their website says they are certified which is crap. They have been lying to everyone. While I worked there I had oil change done and they broke my skid plate underneath my car. The car was only a year old. I have seen this many times they get in a hurry and I had to fix it. Walmart does not belong in auto Care Center business. Please be aware of this. I recommend not to go there.

I am sorry that I cannot rate this lower than 1. My experience with Walmart.com has been one of the worst and most frustrating things in a long time. I tried to buy a Big Boss Instamop back in October. I was informed that the mop would be delivered between 10/27 and 11/2. They charged my credit card on 11/9. I checked my account and saw that the mop was shipped. It is now 12/1. I have tried repeatedly to get some help. I have sent emails to the supplier. I have called Walmart.com and was told I had to call the vendor. I called the vendor and was told I had to Walmart.com.
I have been on the phone or emailing regarding this attempted purchase for over 8 hours. My last attempt lasted 2 1/2 hours with the result being that I would receive an email within 5 working days from the supplier. Thank God for Amazon, I will NEVER deal with Walmart.com again. I just wish I had looked online and seen the dismal rating they have before I got entangled with them.

I purchased a Funai TV in 2013 on November 28th which was black Friday. I purchased this at Walmart In NH and today 12/1/2016 my tv is not working. The model number is LF320FX4F. I have tried unplugging it and waiting to see if it will work and I got nothing. There is a red light on in the front of the screen and when I try turning the TV on it just flashes the logo and shuts off. All I have now is a black screen and TV that is not working. I would have at least expected to get a good ten years out of this but not 3 years and it dies on you. Please do something about this. I can't just go out and get a new television every three years or even once a year. I feel I was ripped off by Walmart and the manufacturer. I want my money back, or this TV fixed free of charge.

Stroudsburg WALMART. I was disgusted. Most of all the bread was expired!!! How can they not check if some of the food was expired. Absolutely somebody is not doing their job. This was surprising for me because I been going to Walmart for so long. If this place doesn't do their job checking the food I'm wondering maybe all Walmart is like that. I could've got sick!!! This is unsanitary. The health department need to check all Walmart!!! Very disappointing.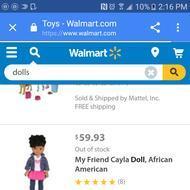 Although both the ** and ** dolls are both sold out and I was unable to buy either one. I was very disgusted by the $40 price difference and the difference in the description of the 2 dolls wearing the same exact clothing with the same features... How sad! I will be sharing this information and my screen shot of this disgrace! Shame on you Walmart!!!

I bought this TV after waiting 2 HOURS IN LINE at Walmart for Black Friday! Excited and ready to hang it up the next morning, opened the box and the entire SCREEN IS BROKEN - so disappointed!! Returned to local store where I bought it and manager(s) say "oh well nothing we can do. It's not a carried item, you can have a refund and spend more for a better one!" Really?! Called 800 # after a long convo. Was excited they may help me. NOPE! Another 20 min on phone with PHILIPS, warranty and purchased extended 3 yr warranty. NOPE WON'T COVER screen damaged! I am SO VERY VERY DISAPPOINTED. I store this store daily or more and this is how they're handling their products they sell! So sorry Walmart. This isn't good customer service or regard for those of us that spend our hard earned money at your stores! Honor your word/sales!! Treat people right and do what's right to us!!

After comparing TV process from several sources I ordered from Walmart as they would have the tvs to me on Saturday - this is important as I do not want tv boxes on my front porch when I am not home. So - when I tracked the shipment I found it would not be received until the 29th - a business work day. When I 'chatted' with them to see if I could pick up the order they could not do so. I am now either going to have to take a day off work or have a friend house sit for me.
Last year the 'ship to store' was a nightmare - I should have known how Walmart treats its customers and not order from them. As soon as they are received I am putting them in the car and going to return them - I will then buy from Amazon even if the price is a bit higher. When they give me a ship date they meet or exceed it. As Walmart is trying to take some of Amazon's business with their free shipping subscription you would think they could actually meet a confirmed delivery date. No more Walmart for me for anything!

Purchased a rolling sewing machine tote. Badly designed. Wanted to post a review on-line so other customers would not make the same mistake. Created an account and typed in review. Gave it one star. Was required to create an on-line ID. Tried several things. Said too long. Finally got it down to 3 characters. Said it was too short, had to be 4 characters long. When I typed in 4 characters it said it was too long. Tried logging out and back in. I'm fairly 'web savvy' but after 20 minutes I finally gave up.

I purchased a Walmart Gift card and planned to use it on Black Friday of 2016. I ordered the card on a Tuesday and the numbers were compromised and a fake card used in Las Vegas Nevada for the exact amount the card was for? It appears someone in Walmart could be printing fake cards and using other people's numbers. What they purchased was not on there so that is shady. I called Walmart customer service and explained the situation. 3 different departments gave me the run around and basically told me once the card left the warehouse it was on me even though I proved to them that the card was in my possession and never used in Las Vegas Nevada. The fact Walmart cannot even stand behind their brand is very sad. They just lose a customer and this is not the only place I will be placing this complaint.

I am so tired of Walmart ads advertising one thing and that's not even the item on sale! The Black Friday sales paper has Mossy Oak and Real Tree hoodies advertised for $10. The hoodies that are pictured with the ad are not the $10 hoodies, the hoodies pictured are $25. That's a BIG difference!!! I got to Walmart early Thanksgiving evening, at 6 went straight to the hoodies. I wanted to make sure I got the right ones. So when a employee came by the isle, I asked which hoodies are the $10 one's. He showed me. The ones he showed me were the same ones advertised in the paper. I stood in line forever, to finally check out and see that the shirts I had were $24.88!!! They were the exact same shirt that was in the ad, one of them was even the same color as the one in the ad. But of course they were not the right ones, the tag on the shirts had the same thing that the ad had advertised. I did not buy them.
This has happened to me with Walmart several times over the years. This is FALSE ADVERTISEMENT!!! I'm sure there's some kind of disclaimer or something in small print on the back of the sales paper that legally justified this. That does not make it right!!! I'm sure I'm not the only one that picked up the wrong ones and many probably didn't even notice they rang up $25 or just kept them anyway because they were a gift.
And I assume that was Wal-Mart's plan, picture the more expensive hoodies in the ad. So people would get those hoodies and either not notice when they checked out, or notice and just get them anyway because they were a gift. Because this keeps happening to me at Wal-Mart, I will not be shopping there unless it's a have-to. This happens every year with the Christmas sale ads and sometimes with just weekly sales. It should be whatever is pictured in the ad is the item that's on sale!!! WAL-MART STOP TRYING TO TRICK PEOPLE!!!

I had a gift card given to me. Used the card on two occasions making small grocery purchases. I figured I had about five dollars left on the card, I went to the store again and thought I would use the card for the last time. I gave the cashier my card and asked how much was left on the card, she said she could not tell me, something about being expired. How can a gift card expire! Someone paid $50 to purchase the card, therefore its value should be $50. Or am I wrong, I don't think so!

This is for 9745 Roosevelt blvd 19114. An employee walking alongside the side driveway yelled out profanity "you **, you seen me coming, you dumb **." There was 3 cars in motion traveling towards that drive. I was turning right, she was nowhere near me, after I turned into the drive I still had to travel 1 car length to get near her which she is still 10 feet away. As I drove by slowly and I passed the other employees she yells out the statement above. I believed she felt as though everyone should have stopped so she can walk by, but I was not impeding on her space because she was not near me. I believed she felt angry because she had to slow down from what she was doing to let her fellow employee who had a pallet of TVs to get pass her.
She is a ** female with black coat and blue jeans on, stood about 5'8, medium build, medium complexion. My time of contact was about 11:00am, 11/23/2016. I can't believe how an employee can have so much anger and believe that everyone should stop for this person to do her job, when she didn't even need to stop because everyone was far from her, but I believed she just wanted to make as if she was in charged with several employees near her. I hope this person get the training required to better fit in your company. Unfortunate to see someone yelling out to customers just for driving by. I hate to see how she treats others in the company.
There was no manager around outside for me to speak with. There was around 7 employees outside where the truck was unloading equipment in the parking lot. Of those employees, there was 3 ** males, 1 asian female, 2 ** males, and her a ** female. I hope she gets some form of counseling/training from her employer. If you're angry with a customer driving by then how are you with your co-workers and customers you come in to contact with.

When you purchase 50.00$ or less, use a debit card as payment, Walmart allows purchase to be approved without entering a pin #. This practice allowed fraudulent charges to my checking account from Arizona, I live in Tennessee. This practice puts their customers at risk for fraud, causing much hardship having to close debit card down, wait for money to be replaced and no guarantee that it won't happen again as long as Walmart allows this practice. Would like to see them go back to at least requiring a pin # or checking ID with purchases to protect their customers. Afraid to shop there anymore. Seeing on the internet in the news this is happening everyday at Walmarts across the country in at least 16 different states, all at Walmart.

Wanted to purchase a pottery cool studio, by spin master the online price is $23.99. I thought that what the price was so I went to the retail store to purchase it and it was $10 more. I went to customer service desk to ask why and the answer I got was "Walmart doesn't price match" but it was from their own website, so I asked the customer service person at the desk that if I ordered it and had it sent to the store I could get the online price and pick it up at the store without any extra fees. She said "yes". I don't know why they would have two different prices (especially since they weren't price matching another competitors prices).

Here we go again! On Nov. first I ordered three items from Walmart.com with free shipping. I received 2 of them but the third never left the warehouse. When I called customer service I was told there was no movement on the item and I would have to reorder. I asked about the shipping charge when I reorder, and was told I would be charged shipping because the order was less than $50. Also they said I would get a credit later! I asked for my PayPal account to be credited for the amount instead of reordering, they kept hanging up on me... 31/2 hours on the phone. Finally filed a PayPal dispute to get money back. Today 19 days no shipment and still fighting the dispute. Glad I used PayPal at least I have a chance of reimbursement maybe.

(NA = Not available or shop Dothan store.) Cheese: Fontina (top 10 in world) - NA. Fennel - NA. Told "It's seasonal" - become food educated!! Fruits - most dried out. Barilla Italian pastas, sauces (best in world) - cut way back & replaced by garbage brands. Pickle selection - pathetic. Olives - way overpriced. Men's powder selection like Ammens or Mexsana - NA. Scones (were always carried & sold well) - NA. Low sodium hams - NA. Men's painter pants - NA. Seafood & chicken selection - cut back so badly, might as well shop elsewhere. Cuban sandwiches - "never heard of them"! NA. Men's clothing - now almost totally polyester - ever live in south Alabama & wear polyester - It doesn't breathe! - NA. Ice cream - took all Kemps products off the shelves - & was a big seller! NA. Sourdough bread by Krusteaz (sold plenty & now gone! Replaced by plain white brand!) NA. Prices fluctuate - mostly up-ward! Wish my pension went upward!
When Walmart first came here, it was fantastic, well-managed with intelligent helpers. It has become the poorest managed store I've ever shopped. Anything of value has to be shipped from Dothan or Enterprise. Forget help. There is none. This store needs new management & well-schooled help with courtesy & intelligence.

I purchased a special Champagne salad dressing. It wasn't cheap, but I liked it from my favorite restaurant. They sent a wine vinaigrette. Not the same and a cheap thing I could have gotten at Kroger. When I complained, I was told the item comes straight from the vendor/maker. So Makers sell using Walmart's website and store pick up. Bottom line have to return to Vendor directly and pay for insurance and packing. Cost more than the item. RIP OFF, really WALMART.

The reason for my review is that I am very dissatisfied with the poor customer services of Walmart in general from the rude workers there to the managers. I purchased a phone from the Maplewood location in St. Louis Missouri and two days after my phone had cracked. I went back up to the store to try in return it and get a refund. I explain to them that it was in my purse and when I dropped my purse very lightly it cracked. They said that they can return it even if it did just as long as I have my receipt for the purchase. They tells me that I can't return it without a receipt. Okay that's understandable. I told that I looked for my return high and low in I just couldn't find it.
I left the store really upset. So days later I retracked my steps and I happening to finally find it. Before I went in I called the Walmart and asked them, "Can I still return the phone? I find my receipt." They said that they would when I get up there. I checked to make sure I have everything. The same lady that checked the phone out for that day was the same one that checked me out last time. She go asks the manager again can they take damage phones back and they tells me, "No." I was upset because I caught two buses to get up there for them to around again so I told them that they don't know how to run Walmart and I left calling the complaint line. Moral of the story I personally will never work or shop up there ever again. I will spend my money elsewhere but it will not be at Walmart.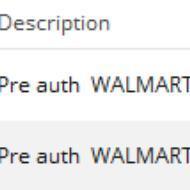 First of all, I wouldn't be writing here if the Contact Us form on the Walmart site worked as it should. First, the drop-down menus don't cover every situation when leaving a message. If you have a general question, you're out of luck. Second, the text entry box is big but apparently limits you to two short sentences at best. And third, you are prompted to enter the URL for the product you are "complaining" about and there is no place to enter the URL so you can't submit the form. I wasn't wanting to complain about an item anyway so I was out of luck anyway. Nice work, Walmart!
What I wanted to email them about was a Shipping Pass order I made for $56 and change on the 12th. They placed a hold on that amount on the 12th and my bank debited the amount. The order was split, with the bulk of the order arriving today and the last item due Thursday. I checked my account and saw Walmart had placed a second hold on my account for the full amount yesterday and my bank debited that amount as well, leaving me with $25 available instead of the $81 I should have had. I emailed my bank and am waiting to hear from them. This is the second time Walmart has done this. Really frustrated and upset.

I bought the Power Cooker on July 15, 2016 and it wouldn't heat on Nov 12, 2016. When I took it to the store I was told I couldn't exchange it there. I had to go through a lengthy claim process with the manufacturer. I Had purchased a two year extended warranty. How hard would it have been just to exchange the product?

I never complain and I never take my time to write a complaint or a review. I am pretty chill and extremely patient person. I hardly ever get frustrated but buying online with Walmart is something else. I thought I really need to share my experience so hopefully they can fix it but looking at all these reviews I am not sure.
I was trying to purchase a very simple item iPad Mini 2 Space Gray. That is all I wanted. It took me 3 days of calling several times and contacting them several times and I still don't have my iPad Mini. I no longer want to buy it anymore from Walmart.
Every time you call no one knows crap. They tell you different things. I did everything they told me but was still unable to purchase it. They said the problem is I did not have an account so I opened one. I opened an account with Walmart supposedly that was the problem for nothing. Every time it was a different problem. Then they said call the next day. I did and then they said the system is down. At one point the agent transferred me to Walmart store, while I was putting in the order with letting me know as I was placing the order. Then the other person online which I called again said she can do it. We did everything gave her all my information then when she went to push purchase after I gave her all information and credit card she said sorry there was an error and that they are facing technical difficulties and she said call back. So, I have been by then back and forth several times.
I then tried to purchase it online. It gave me again technical problems. I decided to give a last chance and call so I call customer service to place my order later on at night. The guy tells me I can't purchase this item via online because it's iPad... Okay this is so damn stupid and absurd why no one told me that before I have wasted 3 days, so he did put the order for me. He said "I can transfer you to talk to electronics to see if it's in store." I was like "you know what okay let's see where this is going." The phone kept ringing no one answered. Operator kept transferring me and no one answered.
I would have gone in store but I live California and I was trying to buy it a gift for family that live in MO. That is why I did not go in store. Still why have an online store if it's so crappy. Now I have an account with Walmart that I don't want and I still was not able to purchase the iPad. I am definitely not buying from them. This is the worst experience online ever, it's their loss.

After years of doing without, I decided to surprise my wife by installing a dishwasher. We had room for only an 18 inch model and I did a lot of research and settled on a Midea brand from Walmart.com. It became the order from hell. I spent two days installing the unit and I was proud of my professional looking job. Turned it on and immediately water running out the bottom. Had to remove the dishwasher and upon inspection the problem was a manufacturing defect. There was a 1/4 inch gap at the lower seam where two parts of the "tub" was joined together. The phone number listed in the installation manual put me in touch with Sears, not Midea. The nice lady at Sears said she could not help me and suggested I call Walmart. About 10 calls later I finally got to speak with a man who spoke English. He said he would have a replacement unit rush shipped.
Subsequently I received an email from Walmart.com saying they had cancelled the order. So once again I had to suffer through the horrible phone process of trying to get a Walmart representative understand my problem. At one point, after explaining my problem for about 10 minutes, the sweet sounding oriental girl said "let me state your request. You want to know why you have not received your order". At that point I actually drove to my local Walmart store and spoke with the manager. She said she was sorry for the trouble and she would try to help me, but all she can do is call the same number I have been calling.
So I drove back home and decided to just bite the bullet and place a brand new order for the same unit. Thirty minutes later I received another email from Walmart saying they had cancelled all my orders for security reasons. I checked my Walmart.com account and sure enough it shows three orders cancelled and the replacement dishwasher cancelled. It is enough to make me sell all my Walmart stock!

I feel that it is unfair that the Walmart workers who unloads up to 2000-3000 boxes at day are not being compensated for the hard work they do. They are underpaid and is experiencing and complaining of back pain. My opinion that the unloaders should be paid more than the cashiers and the representatives etc. They are doing really intense labor work. Some type of incentive should be given to them. They should at least get paid and few extra dollars than the other workers. It is so unfair. I do believe that a class action suit is going to happen if they don't correct the underpaid and overworked issue with the unloaders at Walmart...
Company Name:

Walmart

Website:

http://www.walmart.com/