Consumer Complaints and Reviews

Starting since before July 2017, I have been ordering items off Wal-Mart's site with 2-day free shipping. Just about every order I have ever placed, I have received damaged items, food items placed with chemical item, open items; including food, medication, and laundry items, as well as many many crushed items. The packers in their facilities place too many items in small boxes, place heavy items on top of delicate and fragile items, and throw as much as they can fit in one box without even taping the box correctly.
My most recent order, received today (7-11-2017), over 20 items were all placed in the same box, lotions, face washers, air freshener, medications, and other items all thrown in the same spot. Bobby pins were missing from the sleeve, hair brushes broken from their packaging and all separate in the box, and medication (chew and tablets) left at the bottom to be crushed by shampoo bottles. Normally I have no problems with throwing the items away and Wal-Mart issuing a replacement for the damaged items, however, this time they wanted me to return all the items, after the damaged ones had already been tossed out, and send them back.
What is the point and convenience of ordering items online, if I am always going to receive them damaged and have to wait for replacements, or ship all the items back and wait even longer for reprocessing and replacements. None of this would be an issue if the packaging facilities took care to package items appropriately and with care.

I enjoy doing my shopping at Wal-Mart #02133 located at 5017 W. Highway 290, Austin, TX 78735, because of the excellent products and employees. I must point out one employee in particular, her name is ** and she works at the self service check out. No matter how busy it gets with checkout problems, ** is always there with help and a smile. Please acknowledge her for dedication and service. My wife and I enjoy her so much. She makes our day!!!

On June 4, 2017, at the Lakewood CO Sam's Club parking lot, an employee with a cart mule full of carts came towards my car. I stopped and he kept coming until he ran into my front bumper and put a scratch from one of the carts so deep, that it broke through the black coating and made a deep white scratch. I submitted a claim to be told:
Evidence does not prove I was hit by a cart mule because the cart mule is red and black and the scratch was white. When I told them (after already telling them) that it was a cart that hit my car and not the mule, they said the evidence still does not hold up because a shopping cart has no color and my scratch was white. They said they have no evidence I was in the parking lot that day, although they openly admit that they have a picture with the white scratch that their store manager took. They said the employee that hit my car was not working that day. They said no employees that were on duty that day attested to hitting my car.
In other words... "Dear customer... You are a liar and our employees are not." In other words... "Dear customer... No matter what you tell us hit your car, it is going to be the wrong color to line up with a white scratch." In other words... "Dear customer... There is no such thing and a scratch being so deep that it would penetrate the black bumper." In other words... "Dear customer... You weren't even in our lot that day, although we do have pictures that we took of the accident damage." I always knew Walmart and Sam's were sleazy, but this goes very much beyond my wildest imagination.
I asked where I could file a Small Claims Court claim, and they said they can't advise on the process and that I should go on Google and do a search. When I clarified for the fourth time that I was not looking for advice on how to file a claim in Small Claims Court, but I needed an address to send the claim to Walmart/Sam's... He gave me a number for the local Walmart store but told me it was a corporate number for their legal department. When I said, who should my attorney talk to... He said my attorney should call him (the adjuster). I said, why is it that my attorney should call you directly, but you can't receive my claim from Small Claims Court. He had nothing to say about that. Don't shop at this sleazeball store or Sam's. They are outright liars and actually think that the public will fall for it. My dear Walmart, I will see you in court.

It happened around 4:30-5:00PM on July 9, 2017. I bought a Phillips TV today in Walmart at 3132 College Dr Baton Rouge, LA 70808. The service guy at electronic department wanted me to pay at their station. So I did. They offered to help me to move the TV to the car but I declined. Before I even walked out of Walmart store, I decided to return it because my family wanted another brand.
So I returned it at customer center. Two security guy went to me right after my return was finished. I was accused of stealing a TV. I showed my receipt to the store security guy, which showing the purchase was done 10 minutes ago. They still thought I got the receipt from the parking lot. I told them I won't be able to return something and get the money if I pick up a receipt from the parking lot. They insisted I can still return and get the money back with somebody else's receipt. (Serious I don't know how this can happen. They should have stopped here. It's ok that they have suspicion but they should HAVE STOPPED after I show them a receipt with my credit card # on it. I think either they wanted to accuse me of stealing so much or their IQ are not very high.) I told them I paid with the TV by my credit card with my name on it. I showed them my receipt. They still want me to walked into the office with them.
They called the service guy at electronic department and got informed that I ACTUALLY PAID for the TV. They returned my receipt to me WITHOUT APOLOGY or any guilty feeling. I think this is ridiculous and insulting. I hope their mom, wife or daughter would never be treated like this when they go shopping somewhere else. I will spread out the story and stop going to Walmart if this event doesn't get solved properly and I don't get an apology from those 2 guys who accused me stealing.

I have been ordering merchandise from Walmart for years. A majority of the time I have it shipped to the store for the "free shipping". This time, being laid up with health problems, I have had the merchandise shipped to my home. I had ordered 6 summer dresses, printer ink and a pet toy, in all. Everything came "bits and pieces" so to speak. According to the notifications from Walmart a dress was being shipped on Saturday. I received a box on Saturday from Walmart with a box of Sweet Tea. Wow was I shocked to say the least. $13.50 for a box of Sweet Tea with no packing or receipts of any kind. I was very disappointed. I have hopes of the rectifying this situation.
How do I know I can trust these reviews about Walmart?
816,178 reviews on ConsumerAffairs are verified.
We require contact information to ensure our reviewers are real.
We use intelligent software that helps us maintain the integrity of reviews.
Our moderators read all reviews to verify quality and helpfulness.
For more information about reviews on ConsumerAffairs.com please visit our FAQ.

Ordered a Hoover steam vac. from Walmart.com on 1/2/17 and returned it because it was missing a part. My replacement came around 1/28/17. Was going to use it for the second time and the motor made a loud noise and it wasn't sucking water. Thinking it would have same return policy like a walmart store, but at walmart.com. 30 days really!!! I will not EVER purchase online or the store again! You have lost a customer that shopped every week.

They sent my husband the wrong order, said they were going to fix it, then sent the wrong order AGAIN and it was LATE. They send contradicting emails too regarding delivery dates, how they are going to fix the problem and what we the customer need to do. We mistakenly took the survey they sent us and gave a good rating because they promised they were going to rush the correct order to us, but they didn't. They promised me two day shipping on a different order but it was VERY late and they refused to give a discount or offer to remedy it in any way.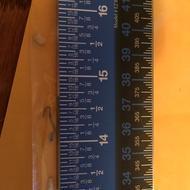 On Monday, May 15, 2017, I went to the Walmart in Lino Lakes, MN where I purchased 3 pounds of their All Natural 80% Lean Ground Beef. I brought it home to make a meatloaf for dinner. When I arrived home, I immediately emptied the meat into a clean bowl, added two eggs and some bread crumbs (which I purchased from Walmart also), mixed it up, cooked it in the oven, and then onto the table for dinner. My second bite of the meatloaf I found one bone, my next bite, even a larger bone, a few bites later, a staple... I have attached a picture of the what was in the meatloaf.
I went back to the store the next morning and told them about the issue with their meat. At first they seemed concerned and told me they would pull the hamburger with the same lot number off the shelf. This never happened, I checked the next day. When I spoke to a manager, he told me the meat came from Cargill and I would have to take the issue up with them. This was their effort to brush me off.
I did contact Cargill, first talking to a consumer affairs person named Karen. After several conversations, she sent me a letter that essentially said I was lying about the bones and meat. She offered me a goodwill refund of $25 for our trouble. I did not accept that. She then passed me on to a claims examiner named Petra **. Petra said there was no way the bones or staple could be in the meat product. This is not true, they definitely were, my wife witnessed me pulling them out of my mouth. They denied any liability for the incident. I believe this to be typical corporate behavior, continue to pass the consumer who you know you offended on from Walmart to Cargill to a claims agent (Sedgwick Claims Management Services) until you are so frustrated that you just give up.
The facts are, there were bones and at the least one staple in the meat we purchased from Walmart, Cargill packages the meat for Walmart to resell and both are liable for this incident. My concern is what did we eat before we found the bones and staple? Are there others in my system or more important, any of my family members? For Walmart and Cargill to just blow us off is wrong.

I bought an item June 24, 2017. 24, 25, 26, 27, 28, 29, 30, 1, 2, 3, 4, 5=12 flipping days shipping!!! FEDEX had to drive past my residence in order to deliver it to the New Canton post office!!! I called post office and picked up item at approx. 2:15 pm the 5th, or it would have been another day before it was delivered!!! Walmart's 2 day free delivery is the biggest bunch of hooey advertising that has come along in a long time. Stop leading people to believe this, and then offering free shipping, only to find out that it does not apply to this item. When I finished processing my order, it was then, and only then, Walmart.com displayed the delivery time, and only after I had paid for the item!!!! It did not even give me more shipping options. I would have paid for earlier delivery. I will pay their competitor the next time I order something. Walmart were not even the best price for the item!!!
I should have canceled it then, realizing it probably would be shipped by slow boat from Kansas. I am really surprised that they didnt put it on the Erie Canal for a few days, just to delay it longer. Walmart, dont try to blame it on your contractor, you hired them!!! I will never, never, order anything through Walmart.com again. Their customer service delivery options and delivery time really stinks.

I received a Bike seat from a "third party". The seat didn't fit the bike and was very shoddy. After many attempts to return, [they kept giving me the runaround!] I contacted Walmart directly. They promised to "escalate" and that they will deal with me directly. But nothing happened. I contacted them again and now they say that only the "market partner" can handle returns. I will go back to doing business with Amazon, Costco, Target Home Depot etc... and leave Walmart to the very patient uneducated consumer.

I ordered 2 dog life jackets online at Walmart. Didn't realize the seller was from CHINA! The items I ordered are too small. TRY getting a hold of them! It is only via text and they sent a voicemail that I cannot understand! They want me to send them my order no., personal information, and purchasing information connected to my order!!! I said no to all requests to them. I am reporting WALMART online ordering and this seller from Marketplace that sells through Walmart to the ATTORNEY GENERAL'S OFFICE RIGHT NOW! If I had known how costly and difficult the order of only $35 was then I would have never ordered it from this seller via Walmart. Beware if you order from Walmart online to watch WHERE the seller is from before you pay for your order!!!

My nightmare with Walmart.com started from 6/20/2017 when I tried to order a computer power supply and pick it up from local store. It was canceled instantly for 'security' reason, even though I have used the same credit card ordering a bigger ticket item 3 days ago from Walmart.com. Fine, I switched to another credit card, same thing. Call in 1st time, was told the cancellation will be challenged and I should be fine after 30 minutes. Waited 1 hour and ordered again, same cancellation. 2nd call, was told the same thing, and I was stupid enough to try it again. 2 hour later, 3rd cancellation. 3rd call, this time they agreed to elevate the issue and asked me to give 1 day. I did, and 4th cancellation. 4th call, was told to give 2 business days before the reordering, I did, and 5th cancellation.
5th call, was told they are working on it and ask me to finish the order by choose 'pay in store using cash'. This time it did went through, as there is no reason of 'security concern'. In this order, I have added another item, guess what, the power supply is of course out of stock, so I had to pick up the partial refund from local store because I paid there. Well, it didn't go well given the level of training they have for their employees, so I end up cancelling the whole order.
After that, everything seems back to normal miraculously, I was able to put through 4 orders (not received yet) before the Deja vu that I have another 2 orders cancelled in 2 days for the same reason, given I have been using the same credit card. So here comes the 6th call, and guess what, I was told to wait another 30 minutes while my cancellation is challenged. Are you kidding me, Walmart? I guess I am stupid enough to let them slap in face over and over again. Only the latest order number is listed.

Wal-Mart customers made Wal-Mart as big and as rich as it is. But, I don't think Wal-Mart knows that major fact. To show their appreciation for keeping their parking lots and aisles filled with shoppers, they make sure all their avocados are black when you cut them open. And let's not forget their collard greens, which are rubbery and often discolored. Their iceberg lettuce is not kept cold or even cool. They keep it in the middle aisle where they keep onions. Too many other things they do to insult the intelligence of their faithful customers to mention here.
Wal-Mart also gives more variety of whatever... depending location of their store. I saw a bigger selection of clothes in a smaller town than I did in a bigger town. I won't name the towns. But I shop in both. Towns are about 400 miles apart. They ask at the doors to see receipts of the people who not only made them the biggest richest store and keep them successful with no misgivings. But Wal-Mart does have its advantages. The employees are the best. They give the best service on returned items. And they do have low prices.

Stadium Wal-Mart automotive services - Extreme lack of Care for their customer. Called me to automotive and did not have the services completed. Very insecure when I began watching. Rude and the last to work on the tires and the work today could not have the completion because there happens to be problem and to fix the problem a thing needs sawed off because of the seeded problem the automotive department caused before.

Good pricing. Would have gotten them 2 stars; but you end up paying more anyway!!! I see by the other reviews that I am not alone in order problems! Basically, I ordered the product and was delivered March 29. A couple of weeks later I went to put this daybed together and noticed that there was no pop-up trundle included AS ADVERTISED. I then called the customer service number and spoke to a gentleman by the name of Tyler. I told him that the daybed advertised said it had a pop-up trundle and he did indeed confirm ad was wrong; he mentioned that there was a mistake and that this product did not have a pop-up trundle simply a rollout trundle - floor level. He then told me that I could put the product out on the front patio and it would be picked up by a company called Seiko and I would receive an immediate refund but would not show up for one to 3 days in my account.
After 3 or 4 days I checked my account and there was no refund showing; the 3 boxes of the daybed were in fact picked up from the front patio where it was delivered. At this point I entered the dispute on my credit card April 24. The short story: I spoke to 1/2 dozen people and 4 hrs. later - Wal-Mart will not take responsibility for their carrier for not having return info, even though they have issued a call tag for P/U. and I am out $537. I will take them to court, but more time wasted defeats the lower cost of product. Their wrong advertising; their mishandling of P/U and no responsibility on their part - and no daybed for my grandchild.

I purchased a TV from Walmart to be delivered to a local store. Delivery was to take 9 days and I was ok with that. On day 10, the TV didn't arrive so I contacted customer service. They gave me a discount and said the TV will be able to be picked up by Sat. Well, Fri I got a call that the TV was returned to the warehouse. Walmart delivered it to the wrong store, so instead of contacting me, they just returned it.
I had to contact customer service who said it would take another 11 DAYS to get to me, even though it was their error. They said there was nothing they could do and they gave me 10% off. I didn't want the money - I wanted the TV to be expedited. That seems pretty darn easy to do since it is in a warehouse 55 minutes from my home. Why 11 days? The customer service people were not helpful and told me I could not speak to a higher manager (I guess they are the CEO). I feel Walmart should not punish customers for their error. They should have found a way to expedite shipping of this TV. I find this unacceptable.

Shopped at Walmart.com for grocery items that were available for 2-day shipping. As you can see below this is how the package arrived. Chemicals mixed with my food which were both open for cross-contamination. Contacted customer service, only for them to tell me that they cannot ship an overnight replacement so that I can have my items that I need, And it would take five business days to refund the money back to my bank so I can replace the items myself. This left me no choice but to drive to my local Walmart myself and exchange the items. No customer resolution come of this, and resulted in me "the customer" having to do the work to fix the problem. Completely unacceptable in terms of customer experience and satisfaction.

I am so sick of the runaround, my husband is a trucker and doesn't have a bank account that he can send money from so we use Wal-Mart to Wal-Mart every week and EVERY WEEK we have issues with them wanting to review it. EVERY WEEK stand here at Wal-Mart waiting for them to fix things over the phone so I can get my money to pay bills and feed my children... I'm so sick of it!!!

I have been a Walmart credit card account holder for a few years. Today, I found out my account was cancelled. I have ALWAYS timely paid my account online. Last month, unbeknownst to me, my bank account had been hacked. I had made two payments to Walmart online and they were rejected. I called Walmart regarding this and made other arrangements to pay for the rejected online payment. Walmart cancelled my account because of the rejected payment, even though they knew I was the victim of an online hack of my bank account. I have other credit cards and timely pay same. I have never encountered anything like this.

I tried to buy a 15x48 swimming pool two times from Wal-Mart.com. The first time we waited for two weeks and it never came to the store, so I called them and they said it was out of stock. So they canceled the order and refunded our money. We paid with PayPal and they would only give us a gift card back, they won't refund the money to PayPal. We found another pool that was in stock, we paid for it online and a few hours later they canceled it again. Every time we ordered the pool it was in stock. Wal-Mart keeps canceling it. Then we tried to buy a Visa gift card with the Wal-Mart gift card so we could buy a pool somewhere else before summer is over, they canceled it too.
I don't ever want to buy anything else from Wal-Mart again. They kept telling us they would give us a discount on another pool and give us $30.00 on our gift card and they never did. Every time I called Wal-Mart.com I would talk to someone else and they would say something different. Now I am stuck with a gift card to Wal-Mart and no pools we can afford and they can't tell you how long they will be out of stock. My kids are very disappointed. Thanks a lot Wal-Mart!

Love the outdoor rug I purchased from Better Homes and Gardens. The only problem I have it has lots of white in it so I am cleaning it constantly. I paid 88 dollars and I have to clean it every day??? I just don't understand why would they make an outdoor rug that has a lot of white in it!!! Have been looking for something else to match it but having a very hard time. I feel like I should purchase another rug. That way I always have a spare when I cannot get this one clean... just got done cleaning it. This is how I would love for it to stay but we know that is not going to happen??? I feel like some spots I'm wearing holes in it.

Walmart never backs their product. They do not take care of their customers. Their bathrooms are horrible. They have no respect for the customer. They just want to get their paycheck and get out. Corporate office and managers are the same they do not care about the customer at all as long as they get their numbers and their scores. They put broken items back on the shelf, sell them and then will not take them back. I hate Walmart. I will make sure that every chance I get that I give a negative review on a Walmart store customer service or a manager. Britney at corporate is the greatest inconsiderate person I have ever talked to on the phone. I wish Walmart would just go under. They sell junk and treat people like crap. Close your doors Walmart.

I went to my local Walmart to purchase 6 items. There were only three regular registers opened and they were closing most of the self checkout lanes. It is very difficult for me to stand in a long checkout lane and they no longer have express lanes. Evidently they close the self checkouts at 9 p.m. and it was around 8:55 p.m. when I went to the self checkout.
I found one checkout lane opened and proceeded to pay for my items. I inserted my debit card and suddenly a Walmart employee swooped over and started pushing buttons on the self checkout machine and reached for my debit card. I asked her what she was doing and she replied she was helping me. I never asked for her help. What she did was cancel the debit option and hit the credit option instead I guess so I wouldn't have to take the three seconds it takes to put in my PIN.
This particular card cannot be run as credit because it is a Social Security Debit card. I have this because I am totally disabled. I'd also recently had a procedure on one of my shoulders due to a torn rotator cuff. She pushed me away from the register, slapped my arm away when I tried to keep her away from my debit card, and attempted to take my card out of the machine. When I reached out to keep her away from my card she slapped my arm away again. Of course the card was rejected because again, it is strictly a debit card and cannot be run as a credit card. She mentioned it was time for her to go home. It was 9 p.m. and she was closing all of the self checkouts. I had to yell for her to leave me alone.
First of all she scared me. About 20 years ago I was robbed and beaten in a store parking lot so I'm very nervous around people that I don't know who are attempting to get my debit card and think nothing of slapping my arm away from a checkout machine. I'm also disabled due to MS, spinal stenosis, and I am currently getting over shoulder surgery on my right arm. Fortunately she shoved and slapped my left arm and I was able to protect my injured right arm. I finally yelled at her to leave me alone. I had never asked for her help and wanted her to get away from me. She did back up. I finished paying for my purchases, and left.
I was humiliate by her actions and also shocked I was being treated this way. I called the third shift manager later and from the conversation I believe he already knew about the incident. Another employee had been standing there watching the entire episode. They did not ask my name nor a description of the employee which leads me to believe it had already been reported. The manager was very apologetic and very nice. I'm still upset because I don't really think anything will be done. I won't visit this Walmart again until I'm assured she is no longer employed at that facility. I've never had anything like this happen to me before and I'm still shocked and upset over the situation.

I cringe when I have to go there but there are no other big stores within 10 miles of my home. But as I had to go to Perris anyway... Horrible, horrible experience. No one answers the call buttons! The liquor is all locked up but after waiting 15 minutes I gave up and went on with my shopping. Went to get some fish from the pet dept and call button does not work there either.
Another 10 minutes waiting for no one to show up. Then walking around the department in a widening circle finally saw a clerk in Automotive that said he was too busy with a current customer to call someone for me. I sent my kid to hunt someone down for the fish and I went on shopping. She showed up 20 minutes later with the fish, saying she had to send a friend to corner/trap a clerk to get the fish for her.
I finished my shopping and went to checkout. Then found out the fish clerk did not put a charge code or quantity on the fish bag creating many groans from the people behind me in the 20< item line. Clerk called over the manager and he said there were 40 fish in the bag. I said, "Looked more like 30 to me, and definitely not 40." He insisted it was 40. I told him "take them back, I don't want them." Final straw: as I got to my car and was looking at my receipt I notice a $2.92 charge for a single can of GV AIR COTFR 007874203453. I did not buy a single can of the air freshener. I bought a double package, and that double package was line item charged right on the next item. The register had scanned the double package barcode and the single price bar code on the same package.

9/10 ordered cans were severely dented — I order in BULK, so it takes quite a long time to go through all my canned food. I also order enough to stay prepped for any sort of emergencies. Anyone who stores canned foods will tell you that dented cans must be avoided, period. A pristine can will last far beyond its expiration date, but a dented can can not be expected to last up to that date.
I'm a very busy person. I order online to avoid unnecessary trips. When I do have to make a trip, I most certainly DO NOT accept severely dented cans. The fact that nearly every single can was dented in this order, yet the box itself was in perfect condition, leads me to believe that this is Walmart's way of getting rid of the cans that EVERY OTHER CONSUMER REJECTED, and rightfully so.
I called their Customer Support and they refused to compensate me for my trouble. They advised that I should take the cans to the nearest store to have them replaced. Now I understand that this is the correct course of action, but this does nothing to alleviate the trouble I've gone through, and will have to go through in order to deal with this. I now have to haul 50 lbs of dented cans to the nearest Walmart, stand in line at the perpetually understaffed return counter and explain to them that the person on the phone told me to bring them to the store and have them replaced. I will then have to go pick out the replacement cans (all of different flavors/varieties) and return to the checkout, then take those back to my house.
Need I remind you that I ordered them online to AVOID having to go the store in the first place. After arguing with them on the phone for over a half hour and put on hold numerous times, I finally gave up. I know I'm just one customer, but I will NEVER be ordering food from Walmart online again, and I hope that my experience at least will serve to demonstrate to both the company, and other consumers that this is not an acceptable practice.

I had items including beer in my cart (which that of the cashier told me the problem was) a patron behind me and his child had touched my cart shopping and because of this I could not buy Items because a child touched the cart and there was alcohol in it!! WHAT KIND OF ** IS THIS??? I am 45 yrs old and in the State of CA I can buy Beer but in Walmart "** you sir a child touched your cart!" I AM SO MAD (PRO TARGET AND ** WALMART). I am now joining the alliance to burn Walmart!! They are hurting their employees and pissing off their customers! I so wish I had this on Video to show!!

I ordered a set of trailer lights to be picked up. The email said it was in stock and would be ready to be picked up that evening. The evening came and went and no email to be picked up. I contacted Walmart and after checking the order they said orders were backed up and it would be ready later that day. Well that evening came and went too so I contacted Walmart again and they checked and said to contact the store. I shouldn't have to contact the store if they have problems getting the orders out. That should be their problem. May if they contacted them they would have to find out what we have to deal with, stupid people. Well after contacting the store the manager said they were out of stock and to cancel the order. I was in the store two days ago and they had plenty on the shelf so Walmart employees lie. I ask that everyone get items online if they have to but don't go into a Walmart again. I learned my lesson.

A woman named Keri ** claimed to be the store manager for Wal-Mart in Hesperia, CA. She actually is just a department associate, hourly employee at Victorville, CA Wal-Mart. I intend to have her fired for saying ** on social media. Won't ever shop at Wal-Mart again. She is an at will employee. And can be fired for coming in a minute late.

Anybody please do not order Wal-Mart online. Because when you order online they always ship to you too long and always ship wrong item and you spend a lot of time to contact them and you cannot return item. I will say Wal-Mart suck.

Walmart uses third party distributors. I ordered an item, it shipped to a post office 30 miles away from my house then was returned and now the third party doesn't answer their phone. It goes straight to voicemail so it must be a real legitimate business right? The Walmart customer service was horrible the third party customer that Walmart is contracted with is non existent and guess what? Still no refund or the item that I ordered and paid for. The woman from the Walmart customer service even had the gull to start telling me "The next time you order from walmart.com try to..." That's where I cut her off. I told her to save her breath because I will never order from them again. Guess that's why Amazon is so popular.
Company Name:

Walmart

Website:

http://www.walmart.com/