Consumer Complaints and Reviews

When the Walmart store in this area first opened it was a real blessing. Eventually, other businesses in the area started to fail and finally, closed. Now that there is nowhere else to shop Walmart has gone downhill as well. The selection is terrible, and the quality of items has turned sour. Especially in the clothing departments.
Customer service has also gone downhill in a big way. I once waited over a half hour for someone to come and assist me in the bicycle department, finally leaving because no one could be bothered. One of the cashiers called and called for assistance to no avail. I had a woman in the infant department, I believe the department head, that wouldn't even begin to try to get me a price on an unmarked carseat. She told me that it must be the same price as another seat which was nearby that was clearly a better quality, more expensive seat. Needless to say, I left with no carseat that day.
I feel like the people of this area are being taken advantage of and being treated poorly because of the fact that places to shop are so limited here. Half of the time I can't find what I am looking for, simply because it isn't in stock anymore. You can forget about finding any decent shoes. What has happened to the quality at Walmart?
I used to be able to go to the ladies department and find something that I actually liked. Now selection is geared toward the really young and the old. I'm 33, and I'm no teenager but far from old. They call the Walmart here a Super Center, I fail to see anything super about it.
I'm not saying that there are no good workers at our Walmart, There are many cashiers that I find very courteous and friendly. It would be nice, although, if you didn't have to hunt someone down to get questions answered or to get something off of a shelf that is too high to reach. I know many people who share my feelings about the way Walmart has become, and many of us are considering paying a little more elsewhere to get the service and quality that we prefer.

I made a huge mistake by buying a Macbook charger from walmart.com. First, the charger was broken and never worked! They had 30-day refund program, and it has been 2 months since the item was delivered back to them, and still no refund! Third-party seller is under the protection of Walmart. Not something like amazon.com do. Walmart doesn't protect your money. The seller delayed my payment each time after contacting 6-7 times via email and phone.
As a backup option, I contacted Walmart customer service, and they promised 3 times to "escalate the issue"!!! I wrote a review about fraud company on walmart.com and they do not publish it! I tried two times. They intentionally protect the fraud company: "chargerdirect"! Result? Walmart and third-party seller protect each other. They only want your money, your satisfaction and rights do not concern them. If you buy your item from Walmart, you may return it in store. If you buy from third-party seller, forget the money! You can easily be cheated!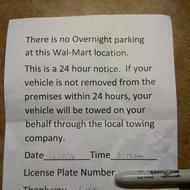 Let me begin by saying I do have a home in Loveland. I have never spent the night in any Walmart parking lot and never would but they have let me know they do not want my car in their parking lots. And I will happily abide. So recently I've been going to Target, Kmart, Home Depot, Safeway and Albertsons and the customer service I have been getting at these other places especially Kmart is very impressing I will continue to use them. When I get treated well I'm a happy customer. I will go back. When I got this parking notification I spoke to Lisa one of the managers in the Longmont store who said there was nothing that she could do to help and yes I would get towed if I park in their parking lot. Thank you Walmart for having me go to other stores and see how customer service really should go. P.S. And thank you to Consumer Affairs for allowing all of us to share our experiences with others.

Great prices. Nine out of ten comparative searches lead me right to Walmart when I search for a product. They send every $50.00 or more order for free! They follow up on orders with requests for feedback about product availability, packaging and ease of use of their website. If we report a problem, they do their best to make that sure that we don't have any such problems in the future. When/if we need to call customer service, the reps are helpful and courteous and they take care of our issue promptly. We love Walmart.com.

After many months trying to get Walmart to move my pictures from old site to new site I am unbelievably upset. This is what the site says: "All of the photos in your Walmart.com/photo account have been moved to the new site." But after months of trying to find them, many phone calls, being left on line for an hour at a time I have been told they did not merge. I had thousands of memories stored with them, many years of photos.
This is what they say: "Photo Center Storage Policy. Walmart's Digital Photo Center offers free, unlimited storage of your online photos, whether they come from film you develop with us or from digital photos you upload to your Photo Center account. Your photos will remain in your Digital Photo Center online account for as long as you remain an active member of the service. Active participation in the service is defined as sending in film for developing or purchasing photo merchandise (prints, posters, photo books, photo CDs or hi-res downloads) through the website at least once every year (365 calendar days)."
But now they just say "I'm sorry." Sorry is not helping this. I have done a lot of business with Walmart over the last years (I would know how many if I could see my photos). It takes hours and hours uploading photos and putting them in order so you can create photo books and other gifts. This is unbelievable to me that they cannot still get access to my photos. I cannot go back and get those photos over. I trusted what they said. Yes hindsight is that I should have backed them up somewhere else BUT I believed what they said... safe and secure... I would always be able to access from new platform. Years and years of family memories gone.
How do I know I can trust these reviews about Walmart?
671,225 reviews on ConsumerAffairs are verified.
We require contact information to ensure our reviewers are real.
We use intelligent software that helps us maintain the integrity of reviews.
Our moderators read all reviews to verify quality and helpfulness.
For more information about reviews on ConsumerAffairs.com please visit our FAQ.

It's been three weeks and my order is still waiting for processing at the store. I order from Walmart.com a Christmas gift for my niece on 11/30/2016 and selected store pickup. Tracking reports it shipped on 12/02/2016, made a few stops, and arrived at the store on 12/12/2016 and was waiting for processing at the store. I thought, "Great I have my niece's (coming cross country) Christmas gift".
I go to the store with my printout waiting online for 20 minutes and they could not find it in the computer. I stopped by the store a bunch of times as it was getting close to Christmas, and they told me that I would have to wait for an email. I keep checked Walmart's tracking system every day and it still says at store waiting for processing. Using customer service on Walmart.com I sent a message asking about my order, and no response. I continued to check at the store, check tracking, and send more messages to customer service and no change. Three weeks now, Christmas and my Niece came and went. Asking around I hear nothing by complaints and bad experiences with Walmart store pick-up.

On 12/24/16 my husband went to Walmart to buy a Beats audio headphones for my son's Christmas present. We were excited about the gift and I just wrapped fast so my kids cannot see me of course. The problem was on 12/25/16 when my kids woke up to check what was under the Christmas tree, they start opening their presents and he was so excited 'cause he got a Beats and he start opening the box and, Oh surprise, the box was empty. YES EMPTY, no headphones inside, no wires, no nothing. Walmart sold us a really expensive empty box. (If you have Beats, you know an empty box is also heavy). After that my husband and my son went to Walmart on 12/25 but store was close.
We wait until today 12/26/16. My husband went and he told the manager what had happened and he said he cannot do anything. He call another 2 managers and also said the same. They said they already check the store surveillance video and said my husband get out from the store with a close box, of course he wouldn't buy a open box, the problem was someone open the box very carefully and put clear tape back on the plastic seal and returned to the store, or someone who work in there rob them and seal them back then put it to sale. Our fault with the hurry we didn't check. Their fault also didn't check what people return or what they put it on sale. This was a really bad experience. Of course my son think Santa didn't love him anymore. He also said he's been good boy. Why he get an empty box? Sad story. I know you cannot do anything for me but at least someone can learn from our mistake.

I called on 12/17 to file a claim on a Shark vacuum. I was well within the warranty time limits so they started a claim and told me they would send a shipping label. During the conversation with Dennis I explained that we no longer had the box since a year plus had gone by. He said to go get a box after receiving the label and ship it to the service center. He offered text messages to track the progress. I received a text on 12/17 stating they were sending a box and a pre-paid shipping label. However when no box arrived I called back and again spoke with Dennis who was surprised I received that message and stated that he would make sure a box was sent. No box. Called back again. Now they state that they will not send boxes for anything except TV or computers. So now 11 days later I am still no closer to having a vacuum that works with no solution in sight.

I placed an order on 12/19/16 for Oscar de la Renta perfume. A little flag by it said "Get this order on or before 12/23/16." I clicked the flag and it would be here by that date if I used expedited delivery by FedEx. It was a Christmas present for my daughter. I was prepared to drive 100 miles one direction or 130 miles the other direction to find it. Looked on internet and it showed Walmart.com had it in stock. I paid for the perfume and expedited shipping to get it before Christmas as advertised. 12/23 came and no package. On 12/24 I start tracking and it showed that the order didn't go out until 12/22. Got on Walmart.com customer service, told them problem. The agent then tracked it and said sorry it would not be there until the 27th. They tried to push me off on marketplace or fragrance.com.
This product was on Walmart.com, expedited delivery on Walmart.com, but no resolve. Didn't even offer to give back the expedited shipping. This is the second incident like this with Walmart.com. My daughter ordered a bed, got it, a piece missing. Was told to send it back by the manufacturer (Walmart pushed off to mfg to resolve). The cost to ship back was half of what the bed cost. Avoid Walmart.com like the plague. The products are on their website, payment on their website, should be their resolve.

I placed an order 3 weeks ago with the promise of delivering the item not later than December 23. On December 22; I received an email stating that my order was cancelled. I immediately contacted customer service and after all the turn arounds, lies and misleading information I was transferred to a "manager" that continued with lies promising an immediate reimbursement just by calling my banking institution and providing them with an "authorization code" to process; which of course turned out to be a lie. At this point the item is sold out everywhere else; and I have a feeling that they are going to steal my money. Stay away from this company!

On December 18th I ordered the toolkit. It was going to be a Christmas gift for my boyfriend. Delivery date December 21st. It didn't arrive. The next day I started a chat with Walmart online. It took 2 and a half hours. The first chat ended after about 30 minutes. They said that the package was lost. "Not to worry. You can just go to your local store and buy it again there and in 5 business days you'll get your refund." I am like, "Christmas is in 2 days. I don't have money to give you again for the same item I just paid for." "Oh well I have to transfer you."
15 minutes more I chat with another operator. She tells me the same thing and then abruptly ends the chat. So I call customer service. I get a nicer rep but same situation. Buy it again. I just said, "Screw it. Just give me the refund." This is the second time. The first time it was a recliner. Also lost. They should not be operating the online store. 2 and a half hours and still no gift. 5 business days for my refund. Worst service hands down.

I purchased a set of tires from Walmart Tuscaloosa off Skyland. That department is the slowest sorry group of people I ever encountered. They make you wait over 3 hours for services, my tires kept going down, they kept plugging then I purchased them in the first place because they were bad. Then I find out I got 3 tires that are the same and one different. Why wasn't I told that when the job was complete? The clerk let that slip months later. When I called the out line and still nothing is being done about the situation. I save my money and go to Sears.

Purchased a photo blanket for my mom for Christmas with her deceased parents on it and it was suppose to say my dad & my mom instead it says my dad & my wow??? Really who would even print that or think I would want that on it??? So upsetting I contacted Walmart and Walmart said they could issue a refund within five days which would not be in time for Christmas and they couldn't remake it for Christmas. Walmart should honor it since I purchased through them. Just because they use third party for photo items is not my fault and they should have remade and put a rush on it but they didn't do anything. So disgusted with Walmart. Thanks for ruining a sentimental Christmas?

I ordered a trampoline on Walmart.com and their customer service is the rudest department, do NEVER buy a larger item on their website. I ordered a trampoline on the website to find out that in order for this trampoline to be complete you also have to order box 2 of 2. The customer service online rep couldn't confirm what I had ordered, the listing is very confusing and told me to contact the call center and ask for a supervisor. I spoke to Brandy (floor supervisor) who after placing me on hold for many times, confirmed that I would be receiving 2 boxes, a complete trampoline.
The next day when I tracked the shipment, it showed 1 box being shipped. Called another manager Cory, who admitted that a mistake was made; breaking up an item is something they only do behind the scenes if something would be broken or missing and he told me that it shouldn't be listed like that on their website. He told me that he was escalating it to the next department. The next to supervisors I spoke to Kianna and Jackie were the rudest people ever. Just saying they were sorry for any inconvenience, but I had to order the other box (another $136) or return the box I was receiving for a refund. I ended up with a refund and now waiting for the fund. There was no compensation for any of their mistakes offered at any time. DO NOT ORDER ON WALMART.COM. If they make a mistake, they will not work with you at all!

Walmart sucks for returns around Christmas time. Don't buy electronics on Black Friday or 15 days before Christmas because if there is something wrong with it they will refuse to help you. It is very disappointing. They only give you 15 days. It's bull crap. Walmart you suck.

This is a warning for the customers. Before you purchase items read the reviews they're very accurate. My experience with Walmart.com was atrocious. I ordered an item on 12/16/16 and it was suppose to be ready on the same date for in store pickup. I never received a courtesy email or call in regards to my item not being available on promised date. I called Walmart.com and the explanation I received was "when you order online it takes 4 hours for the store to process the order so by that time if they only have 2 in stock and someone comes in and take it the item becomes unavailable."
"Okay if that is true when will I be notified" and the gentleman advised me "when the product become available in the store, so that maybe 2 days or more." I just think this is very unfair to the customer. Ok so the last discussion was that he would contact the store and have them call me when the item is available and at that time I can make the decision to cancel my order if I like. Well 20 minutes later I receive an email, stated "sorry you cancelled your order", as per our conversation I never mentioned to this Rep that I wanted to cancel so why would he do that. Now I'll have to wait to the money is refunded back to my bank and then try and purchase from another store. Walmart is disgusted and the customer care sucks. I will never ever Order from them again.

I order a item on 12/13 @ 825 pm. Received email item would be ready for pick up at 8 am 12/14. Have made three trips to store and haven't gotten item (today is 12/17 8pm). My son and I have been treated and talk to very rudely by the pickup depot and a store manager. I called their complaint dept. There was told, "Well maybe we are out of the item is the only thing I can tell you".
"If you don't have the item then why are you selling it," was my response. "We can't keep up with the volume that we have been having ". I appreciate this chance to make others aware. Don't order online from Walmart. They sell items they don't have and once they have your money they don't care about your satisfaction. Somehow my experience with Walmart feels like highway robbery to me. What a rip off. Customer service in store or with the complaint dept I called couldn't have care less. Attitude. "Oh well," which what the store manager's response was re: my issues about not getting my order.

On Black Friday, I ordered 4 televisions from Walmart and received confirmation. Monday evening, I received 4 emails cancelling my television orders stating pricing error... after the Black Friday and cyber Monday sales were over. A few days later, I received another email saying I would receive a $25 gift card to restore my trust in Walmart. How is a $25 gift card supposed to make up for the 4 televisions I purchased? When I called Walmart to put in a complaint, Walmart just blamed their vendor instead of taking accountability for what was posted on their website. The customer service representative said I would be contacted with resolution by 12/12/2016 which never happened.
This is poor customer service. In all of the years I've worked in customer service our company has always provided the customer with what they purchased even if there was an error caused by the company. I've always been trained not to point fingers when dealing with a complaint because the customer doesn't care whose fault it was, they just want their complaint resolved. Lack of follow through from the customer service rep shows how little Walmart values their customers.

I normally don't do layaway but a friend convinced me to do one so I did. When I went to pick up layaway all items that I put on register to be placed on layaway was in box but to find out after employee was making sure that one item hadn't been scanned by employee & I stay a hour away and had only taken about 10$ over what I needed for trip with me so I wouldn't spend extra money so I couldn't purchase other item. I will never do a layaway with Wal-Mart again. Not shopping there because manager attitude was horrible about situation.

I ordered a racetrack for my grandson at Walmart.com on December 8, 2016 to be picked up on the 9th at my local Walmart store. I received a text on the 9th that my order had been delayed and would be ready for pickup on the 15th. I checked my order status before going to the store to pick up my order on the 16th. Imagine my surprise when I logged in and found my order to be canceled. I contacted my local Walmart and was told they had received a shipment of the toys on the 15th and they were sold out but my ordered wasn't received.
I was given an 800 number to call and was on hold for 5 minutes and after explaining my problem, I was put on hold for another 10 minutes. Finally I was apologized to and told to give Walmart.Com another 3 to 4 days to try and locate my product and ship it to my Walmart. No guarantees. I declined and told the representative that I was very disappointed in my online shopping experience and I was going to have a very disappointed grandson on Christmas Eve. I also explained that was why I ORDERED it to make sure this didn't happen. Not the 1st bad experience my family has had with shopping online at Walmart.Com but it would be the last. Walmart doesn't care about making up for their negligence because they know people will come back regardless. Absolutely disgusted with the whole experience!

Recently I purchased online a drill replacement battery for a Christmas gift for my brother in law. I ordered it online from Walmart not realizing it wasn't coming from them. It came from a company called Alltrade Tools. The battery was delivered. When I opened the box, the battery inside was already open. It appeared like someone attempted to tape it closed, unsuccessfully it was falling out of the container. This is suppose to be a gift. Cannot give it looking like it's already been used. Called Walmart and was told not their problem. I have to return it to Alltrade.
I didn't order it or pay Alltrade. I ordered and paid Walmart. This has been a terrible experience as no one at Alltrade ever answers their phones. It took days until I finally got a person on the line. She told me to send a picture and they'll decide if they will replace it. If I buy something from Walmart and pay them I should not have to go to all this hassle to return damaged products. Be careful what you order from this company. Use Amazon. They return things even if they send it from another company. I know I will!!

On the date of November 4, I made a purchase of 2 iPhone 6S Plus by internet on Walmart and one of 2 cellphones have a camera failure. I already explained the problem through the site, but they do not even respond. According to Apple this phone already presented problems in the past and they had already made the exchange for the same problem, in other words, they sold me a cell phone with camera problem. I need them to change the device.

I purchased online at the S Belt Walmart in St. Joseph a Minnie Mouse roller skate doll. It said they had one left in stock so I bought it online at 7 am on 12/11. Then Walmart sends me an email saying my order was cancelled st 8 pm same day. Someone working there didn't take the item off the shelf. And I'm really upset and disappointed because this doll is hard to get around here. Now I have to try and find one online.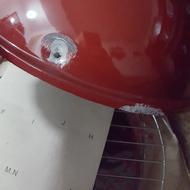 I ordered a small dome grill online. When I opened the package it was all busted up. I was so upset because for whatever reason they do not sell grills in the store around November. I live in Florida, it's 90 outside in November. I got the money back with no problem but who in their right mind would even think it's ok to distribute something like this? Ugh!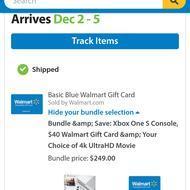 I received the Xbox one S system and the 4K Ultra HD movie that was supposed to be with the bundle but the 40$ Walmart gift card included in the purchase online said shipped and will arrive between December 2nd and December 5th. Today being the 8th I call and ask about it and customer service told me that the 40$ gift card was only available in store with this bundle. I was dumbfounded by this because nowhere online on Cyber Monday when this deal was going on did it say anything like this. Also, why would it tell me the gift card was shipped? I went back and forth but the horrible customer service just kept saying the same thing over and over again.
It is safe to say I will never deal with Walmart on any purchase like this again and I'm going to return what I bought just so they don't have my money. Them and their false advertising is misleading and I wonder how many more people they ripped off like this. I would've never did the deal if I knew this. Not everyone has the time to go shop at any given moment in the actual stores... Not to mention CYBER MONDAY means ONLINE!!!

I have never taken the time to review my online ordering experience. We all have little time but if I can save one person from the experience I had ordering a single LED Lg 4k Tv from Walmart its will be worth the time to write this review. I placed and order for a TV. I never arrived at my house. Over an hour on the phone with an overseas call center and hung up on once and put on hold for over 30 minutes. The TV order was cancelled with no reason and the call center Walmart uses is HORRIBLE. After hearing in broken English the order was cancelled with no email notification I was told Walmart would not honor the sales price...
I have years of experience ordering online and in the tech industry and have never experienced a situation like I did with Walmart support. Please beware and I will never order a single product from Walmart online ever again. If you try to track an order with customer service please know you will be hung up on and or put on permanent hold. Keep your fingers crossed. Your online order goes off without a hitch... if it doesn't please be prepared for horrific customer service experience. Please trust me on this.

I brought a microwave on Dec. 3, 2016 from Walmart.com for $37.45 I went to the store and picked it up and on 12/06/2016. I took it back to the store because it sounded like it was going to explode. I was given a store credit in the amount of $21.40 because Walmart gave me a credit on my Visa card for $16.05 in an e-mail they neglected to tell me about which I found out about in the store after the customer service person gave me the number to call and ask why I was only being refunded this amount and not the total price paid.
So I come home look for this e-mail which I found, and the e-mail states that I will receive $16.05 within two billing cycles from the date of purchase that is 60 Days. So by Feb.3, 2017 I should have the $16.05 back in my bank account. NOT GOOD BUSINESS. My bank has no pending transactions to date and so if I don't keep up on this I will never get my money. Had I not had to return the item the IRS would get a report that an item was sold for $21.40 and Walmart would pocket $16.05 cash... How many people have had this done to them and have no clue that Walmart just stole their money and report to the IRS incorrectly?

Last year I purchased a TV. When I was at the register the cashier asked me do I want the extended warranty. I wasn't gonna get it but the cashier seen my kids and use that as leverage. They mentioned being as tho I have kids I should get the protection plan - said It would cover everything from manufacturer problems to accidental damage. A few days ago my child made my TV fall. Remembering I had got the extended plan I called to get it fixed. After going thru the process I was told my TV can't be replaced over accidental damage. I was told when I first purchased it I should have been giving a packet that explain what is covered. I didn't receive that. I just got a receipt with a number to call to register my device. I feel like I was lied to make me spend more money. Be careful when buying from Walmart. They will lie to make you spend more.

Walmart online is getting worst than a swap meet, at least in Calexico. The last two times I ordered site to store I got an article completely different from what I ordered. What a loss of time: Ordered a sequin mermaid pillow, got a fake leather brown pillow. Got refund. Ordered Overwatch Original videogame (PS4), got some earphones. Two hours waiting for it, and the staff didnt found it. Supposed to get refund in my credit card. Not confirmed yet. I'm paying for something I want, not for a bet for whatever you want to give me. How unprofessional, awful experience, the worst quality and inventory control. What happened to the Walmart I used to know where the client was first? What a shame. What a FRAUD.

I placed an order with Walmart for $70 November 3, 2016 for various items including dressmaking shears. I received all the items except the shears. Walmart customer service advised me that I must contact the vendor, AMI Ventures, which I did. AMI Ventures is just a drop ship outfit in India who forwards their orders to drop ship companies. When I talked with the person there he told me they do not replace lost orders as they do not have access to the warehouses, nor do they refund. They only give tracking numbers. He then gave me a tracking number for USPS which shows the package was lost in Arizona and never even made it to California where I live.
When I placed the order I believed I was going to get shears from Walmart, there was nothing to indicate during the order process that it would be sent to a 3rd party vendor. If I had wanted to order from someone other than Walmart I would have used eBay or Amazon. That way any problem that came up would be handled by eBay or Paypal.
Company Name:

Walmart

Website:

http://www.walmart.com/