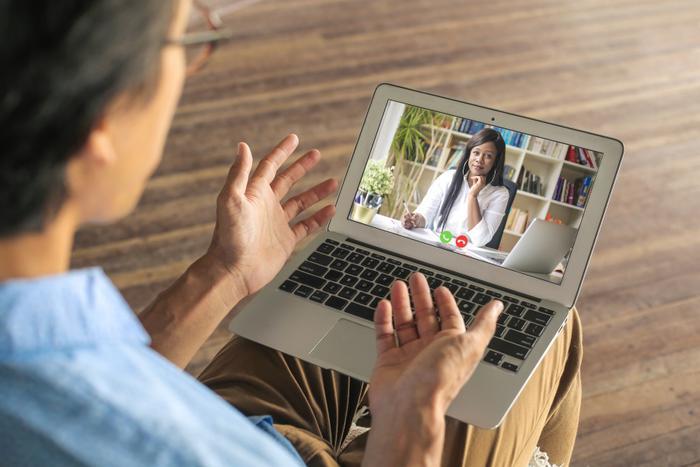 While mental health has certainly been a concern throughout the COVID-19 pandemic, virtual therapy services have provided a healthy outlet for consumers. 
Researchers from West Virginia University have explored this teletherapy trend in a new study, and they predict that it will last beyond the length of the pandemic. They say virtual therapy provides greater access to mental health services and can help consumers manage their moods and emotions. 
"This will be part of the new normal. The genie is out of the bottle, and it isn't going back in. Behavioral health issues are very treatable and manageable problems," said researcher Dr. James Berry.  "Whatever we can do to create access for people who need help is something that we need to prioritize. People don't have to suffer."
Increasing access to mental health services
Berry explained that prior to the pandemic, teletherapy services weren't nearly as widespread; however, lockdown orders created the perfect opportunity for mental health professionals to broaden how they offer their services. 
"When we saw the pandemic coming in early March, I said, 'Listen, everybody. We are already facing a behavioral health epidemic, an overdose epidemic, and a suicide epidemic. Now we've got this COVID viral epidemic. Once people are isolated and don't have their personal connections anymore, we are going to be facing a huge increase in the number of people who are experiencing severe psychological distress and disorders. We need to be prepared for this,'" Berry said.
One of the greatest benefits to come out of virtual therapy sessions is the opportunity it provides clinicians in terms of geographic reach. While many regulations regarding licenses have prevented therapists from treating patients across state lines, the pandemic has eliminated those roadblocks. 
The transition to virtual therapy sessions did come with some struggles. Having a stable WiFi connection was an issue for many patients, and while Berry credited patients' "creativity" in making the process so successful, it also speaks to the need for improved internet access nationwide. 
"For instance, several patients didn't have broadband access in their homes, but many had access to a smartphone," he said. "It's just that not everybody had service. People used public WiFi options in restaurant parking lots to conduct their visits. While this does not mean that access to quality broadband services is not a priority, it does speak to some people's resilience and need for access." 
Creating a strong emotional connection
While this increase in teletherapy services was spurred on by quarantine orders, Berry believes this change will outlast the pandemic for several reasons -- not least of which is the powerful emotional connection he's been able to foster with his patients. Despite not meeting face-to-face, he found that his sessions have been productive and impactful. 
"I don't know if it's because they were in the comfort of their own home, or because they didn't feel like all eyes were on them, but one of the things I noticed early on is that people seemed more comfortable sharing details than they would have been in person," Berry said.