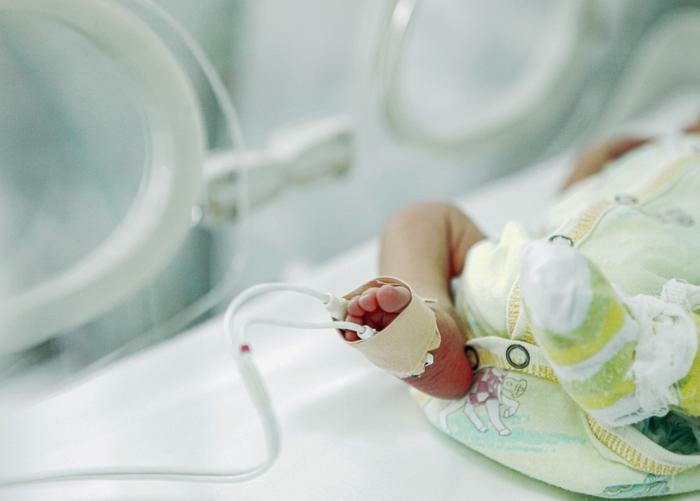 A new study conducted by researchers from Arizona State University identified a risk factor linked to a serious disease common among infants – necrotizing enterocolitis (NEC). 
Their work found that preterm infants who experience changes to the viruses in their gut – known as the gut virome – may be more susceptible to developing NEC. The disease can be deadly for infants, and it can also increase the risk for lifelong health concerns. 
"For many years now, there's been some inkling that the microbiome is implicated in this rapidly developing disease," said researcher Efrem Lim. "Studies have shown that changes in the microbiome of the gut in these preterm infants seem to predict the progression to NEC disease."  
Changes to viral make-up indicate disease risk
To better understand how the gut virome can impact infants' long-term health, the researchers analyzed nearly 140 stool samples from 23 preterm infants through their first 11 weeks of life. The team used a sequencing method that allowed them to test the bacterial diversity in the infants' stool samples to see what role different viruses and bacteria play in the development of NEC. 
Ultimately, nine of the infants involved in the study developed NEC. The researchers observed notable differences in the bacterial and viral make-up of the infants diagnosed with the condition. While no single bacteria or virus has been identified as the cause of NEC, this study showed that specific bacterial-viral interactions occurred in all of the infants diagnosed with the disease. 
The study also showed that infants presented with lower diversity in viral composition in their guts within 10 days of their NEC diagnosis. This change in viral composition proved to be the biggest clue to the researchers that the infants had a higher risk of NEC. 
NEC poses a risk to infants
The researchers explained that NEC is most common in infants between two and six weeks old, and it can become life-threatening within a matter of hours. The disease attacks healthy intestinal tissue, and its precise cause remains unknown. 
With these new findings, the researchers hope more infants who have a high risk of developing NEC are identified in the earliest stages. They say their goal is to help develop better treatments for infants struggling with the condition.