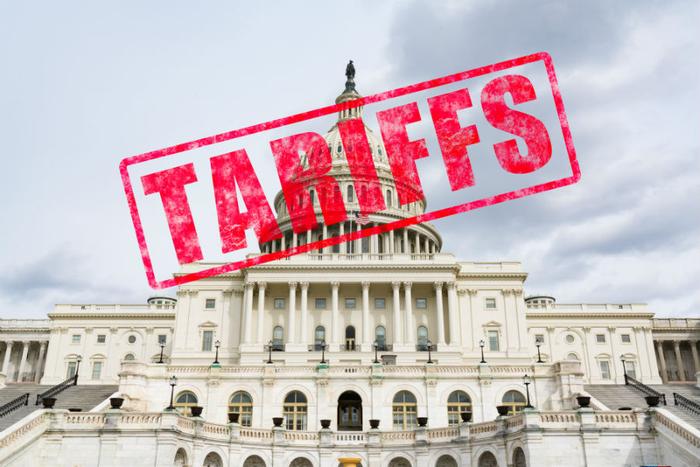 The Trump administration has announced new tariffs on $7.5 billion in imports from the European Union (EU). The White House says the tariffs are related to EU subsidies to aircraft manufacturer Airbus.
The levies, which will make some imports more expensive, are likely to add to economic uncertainty and increase concerns about the possibility of a global recession next year.
The U.S. is imposing a 10 percent tariff on EU aircraft imports, which may not have a direct effect on consumers. However, the U.S. is imposing a 25 percent duty on a range of consumer goods that could raise the cost of consumer purchases.
The U.S. has set October 18 as the date to begin collecting tariffs on whiskey, cheese, olives, wool sweaters, aircraft parts, and other items to be named later. The World Trade Organization (WTO) cleared the way for the tariffs when it ruled that the EU violated trade rules with its support of Airbus. The agency says the U.S. is justified in imposing the tariffs.
Bad news for whiskey makers
Forbes reports the tariffs are particularly bad news for Europe's Scotch whiskey makers since the U.S. is the biggest market for single-malt Scotch whiskey.  European distillers exported more than $1.3 billion in Scotch to the U.S. in 2018, with the single-malt variety accounting for $463 million of that.
Even the aircraft tariff could eventually impact consumers. Airlines must make aircraft purchase decisions years in advance, and carriers flying the Airbus must prepare for higher capital expenses. Those costs could get passed on to passengers in the form of higher fare and ancillary fees.
Comes at a bad time
Analysts say the tariffs on the EU come at a bad time since global markets are still trying to digest the impact of the billions of dollars in tariffs imposed by both the U.S. and China on one another. One analyst says both household income and business revenue will probably decline as a result.
It may also add to the uncertainty on Wall Street that has sent the Dow Jones Industrial Average 800 points lower in just the last two sessions. Stocks have fallen from their near record highs this week on growing evidence that the economy is slowing.
The sell-off picked up speed after the Institute of Supply Management (ISM) reported data which suggests the manufacturing sector of the economy is slowing down.