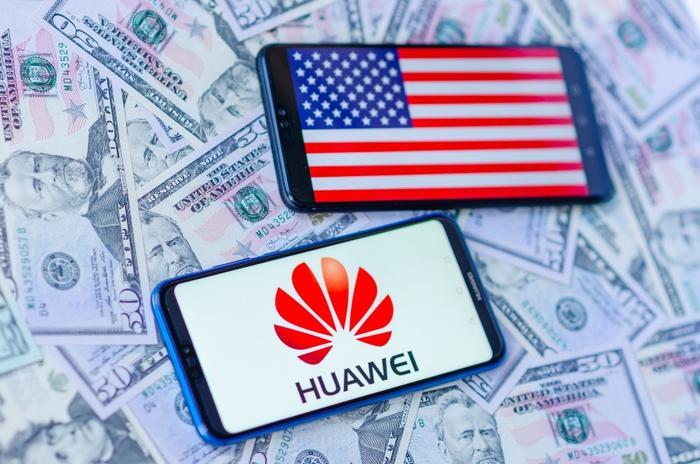 U.S. security officials say they have cold, hard evidence that Chinese tech firm Huawei has backdoor access to mobile-phone networks. They allege that no one, no matter where they live, is out of Huawei's reach.
"We have evidence that Huawei has the capability secretly to access sensitive and personal information in systems it maintains and sells around the world," U.S. National Security Adviser Robert O'Brien said in a new Wall Street Journal report.
The push for and against Huawei
The White House and Congress have been at odds over Huawei. While lawmakers tried to limit Huawei's U.S. footprint, the Trump administration reversed its original concerns and wanted Congress to back off a bit. However, just last month, the administration appeared to change its tune and put heat on European nations to leave Huawei out of any and all of their tech plans.
But Europe didn't heed Trump's advice, and both the United Kingdom and Germany moved forward with Huawei, albeit with some restrictions.
That move got the goat of Rep. Jim Banks (R-IN), so he introduced a bill that would bar the United States from sharing intelligence with any country that permits Huawei to operate inside its networks.
"Huawei is a Trojan Horse for the Chinese Communist Party to spy on and infiltrate other nations. Our allies must choose: Adopt Huawei and lose access to U.S. intelligence, or remain our trusted partner," Banks said in a statement.
Over at the Senate, Senator Tom Cotton (R-AR) started the anti-Huawei ball rolling as well. 
"The United States shouldn't be sharing valuable intelligence information with countries that allow an intelligence-gathering arm of the Chinese Communist Party to operate freely within their borders," Cotton wrote. "I urge our allies around the world to carefully consider the consequences of dealing with Huawei to their national interests."
Is Huawei a bad actor?
The biggest issue U.S. officials have had with Huawei is their claim that it can clandestinely access mobile and computer networks via networking gear that it sells to telcos. U.S. officials told the Journal that Huawei's antics have been on their radar since 2009. Despite that knowledge, the officials the Journal spoke to "declined to say whether the US has observed Huawei using this access."
As expected, Huawei said prove it. "If they believe there's a backdoor, they should offer evidence to prove it," Liang Hua, Huawei's chairman, said at last year's World Economic Forum.
Are U.S. consumers out of harm's way?
In ConsumerAffairs' research on the who, what, and where of this case, we found a multitude of telcos that use Huawei equipment. FierceWireless's latest report counted as many as 200,000 consumers across the U.S. as mostly getting their service from small and regional telcos that use Huawei equipment. Those telcos serve customers in Western Kentucky, Western Tennessee, Western Colorado, South Dakota, Nebraska, Western Kansas, Northeast Colorado, Montana, Utah, Idaho, and Northwest Dakota
"Why are so many smaller U.S. wireless companies working with Huawei, even after a 2012 government report warned that equipment from Huawei and ZTE could be used by the Chinese government for espionage?" asked FierceWireless' Tom Dano. "That's simple: Huawei equipment is apparently good and cheap."
"It's hard not to link all the current noise over Chinese threats to national security back to Trump's brewing trade war with the country," Dano said. "It seems clear that (the larger telco) companies like ZTE and Qualcomm are probably being used as chess pieces in a broader game."
"And if that's the case, (smaller, regional telco) companies like United TelCom, Viaero, and NE Colorado Cellular might need to prepare themselves to enter a chessboard where they will probably serve as pawns, not queens."