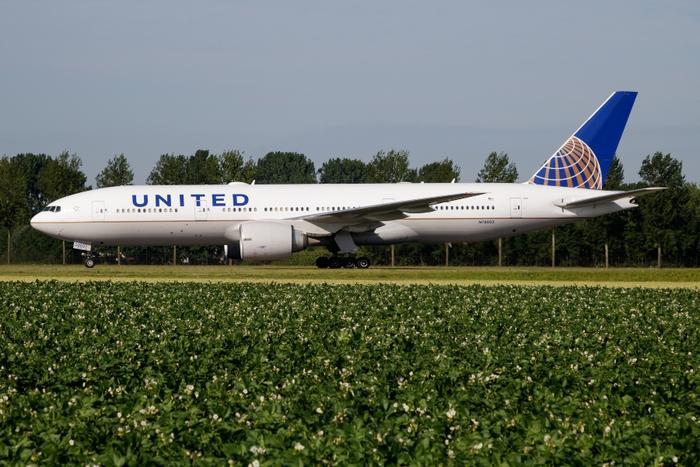 It was only a week ago when many U.S. major airlines were cancelling flights right and left. Now, word is coming out of United Airlines headquarters that it's returning to the skies so people stranded by the coronavirus can get back to their homes around the globe.
Mind you, this is not a full relaunch -- United's international schedule will still be reduced by about 90 percent for the foreseeable future -- but the airline will be flying six daily operations to and from Asia, Australia, Latin America, the Middle East, and Europe. 
"This remains a fluid situation, but United continues to play a role in connecting people and uniting the world, especially in these challenging times," the airline said in a press release.
The reinstated flights
United has reinstated the following flights:
Flights through 3/27 outbound
Newark/New York – Amsterdam (Flights 70/71)

Newark/New York – Munich (Flights 30/31)

Newark/New York – Brussels (Flights 999/998)

Washington-Dulles – London (Flights 918/919)

San Francisco – Frankfurt (Flights 58/59)

Newark/New York – Sao Paulo (Flights 149/148)
Flights through 3/29 outbound
San Francisco – Seoul (Flights 893/892)
Those additional flights are on top of six routes that are still in service. Those flights -- scheduled through May -- include:
Newark/New York – Frankfurt (Flights 960/961)

Newark/New York – London (Flights 16/17)

Newark/New York – Tel Aviv (Flights 90/91)

Houston – Sao Paulo (Flights 62/63)

San Francisco – Tokyo-Narita (Flights 837/838)

San Francisco – Sydney (Flights 863/870)
More expensive fares
Homeward bound travelers jockeying for flights are looking at some extremes in airfare prices on these flights. When ConsumerAffairs checked on rates at United.com, we found the Newark to Amsterdam one-way economy fares ranging from $395 to $1,017 and the Washington D.C. Dulles to London flights ranging from $429 to $1,728, one-way. United left the door open to more of its flights being reinstated. 
"In destinations where government actions have barred us from flying, we are actively looking for ways to bring customers who have been impacted by travel restrictions back to the United States," the airline commented. "This includes working with the U.S. State Department and the local governments to gain permission to operate service."
Will others like American Airlines and Delta follow suit? It's possible, especially if those two carriers see United filling those flights with revenue-producing passengers. As of press time, neither airline had matched United's move. AirlineRatings reports that Qantas is also in talks with the Australian government about flights to repatriate people.