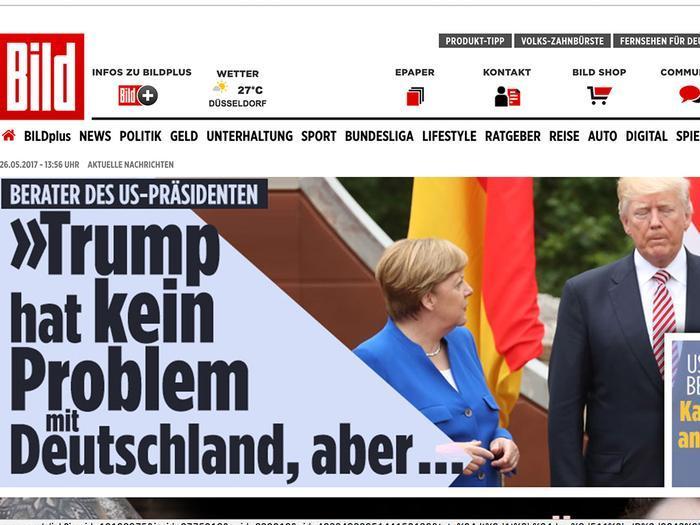 Now President Trump is miffed at the Germans. He is quoted as telling European trade officials that Germany is selling too many cars in the United States, upsetting the balance of trade.
"The Germans are bad, very bad," Trump told EU officials in a closed-door meeting, according to a report in the German newspaper Der Spiegel. "Look at the millions of cars that they sell in the U.S. Terrible. We're going to stop that."
The German daily Süddeutsche Zeitung said many EU officials were appalled by how little the Americans appeared to know about trade policy. The guests from Washington seemed not to be aware that EU member states only negotiate trade treaties as a bloc, not as individual nations. 
No Chevrolets in Germany
The German car issue has been bugging Trump for quite awhile. In January, he told the newspaper Bild that he wanted to hit BMW with a 35 percent import duty for selling so many cars to American consumers. 
"If you go down Fifth Avenue everyone has a Mercedes-Benz in front of his house," he told Bild, while lamenting the lack of Chevrolets in Germany, apparently unaware that General Motors does not offer the brand there.
The German automakers have so far not responded in detail, although BMW CEO Harald Krueger noted earlier that BMW's biggest plant worldwide is in Spartanburg, S.C. BMW is the biggest net exporter from the United States, he said.
Volkswagen has a large plant in Chattanooga, Tenn., and Mercedes-Benz has plants in Alabama and South Carolina.