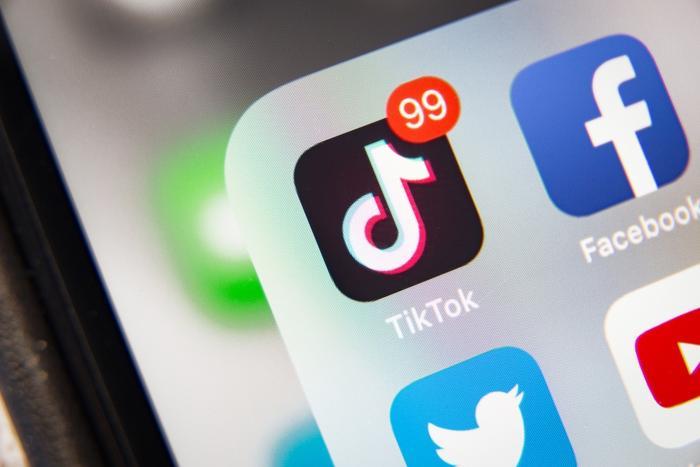 TikTok -- the Chinese video-sharing social networking service used by more than a billion people -- says it wants to be transparent. 
Given the recent run of bad luck the company has had with the U.S. government, Amazon, Wells Fargo, and others, there may be a number of doubters who think the idea sounds fishy, but the company seems to think that the only way to reverse its bad luck is by proving that it's on the up and up.
When TikTok uses the word "transparent," what it's saying is that it is taking steps to give outsiders complete access to the algorithms its app uses to categorize and share users' videos. To add some muscle to its offer, the company says it will let experts "observe our moderation policies in real-time."
Opening up the algorithm
TikTok CEO Kevin Mayer laid out his vision in a blog post on Wednesday, cheerleading the notion that "fair competition and transparency benefits us all." Coming clean about TikTok's issues, Mayer admitted that the app's Chinese origin is an elephant it can't seem to get out of the company's boardroom, 
"With our success comes responsibility and accountability. The entire industry has received scrutiny, and rightly so. Yet, we have received even more scrutiny due to the company's Chinese origins," Mayer said. He then threw down a challenge to the company's competitors.
"We will not wait for regulation to come, but instead TikTok has taken the first step by launching a Transparency and Accountability Center for moderation and data practices," he said. "Experts can observe our moderation policies in real-time, as well as examine the actual code that drives our algorithms. This puts us a step ahead of the industry, and we encourage others to follow suit."
Angling for a more favorable position
Timing is everything, and that's not lost of Mayer. The big wigs at Amazon, Apple, Facebook, and Google were in D.C. to face the House of Representatives' Judiciary's antitrust panel on Wednesday. Even though TikTok officials were spared being grilled in person, it's pretty likely that the platform's name will come up before the gavel closes the session.
In the past, Facebook boss Mark Zuckerberg has held up TikTok as an example of why American tech firms need to be free to counter the rise of China. In his prepared remarks, published Tuesday, Zuckerberg brought up the subject of competition between Facebook and its foreign rivals again by claiming that the playing field in China, in particular, is not level.
While Zuckerberg was waiting for his turn in front of legislators on Wednesday, Mayer took the opportunity to take a shot across Zuckerberg's bow in hopes of making TikTok look like a good guy. 
"Facebook is even launching another copycat product, Reels (tied to Instagram), after their other copycat Lasso failed quickly," Mayer wrote. "But let's focus our energies on fair and open competition in service of our consumers, rather than maligning attacks by our competitor – namely Facebook – disguised as patriotism and designed to put an end to our very presence in the U.S."