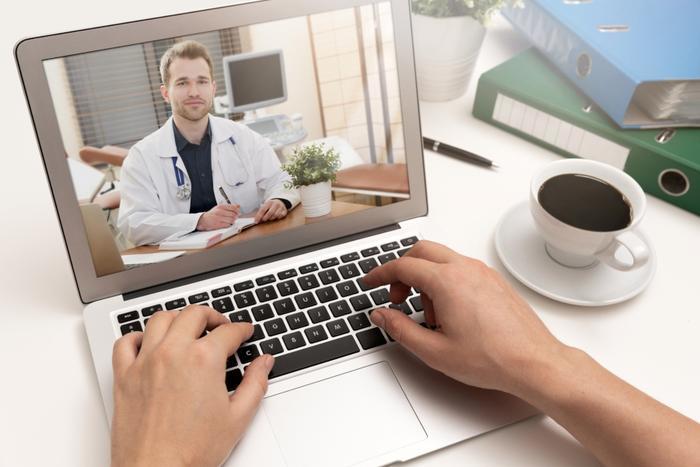 You may have seen commercials in which a doctor makes a dramatic diagnosis thousands of miles from their patient by using video technology. Doctors, it seems, expect that scenario to become common very soon.
A survey of physicians by American Well finds half of respondents expect to use video visits to care for patients by 2022. The doctors said they believe the technology can improve patient care while helping them retain patients who move away.
At the same time, the healthcare industry is growing more comfortable with video visits, and health plans are reimbursing at a more promising rate.
"Physicians are adopting telehealth much faster than they adopted EHRs at a similar stage of market development1," said Dr. Sylvia Romm, vice president of Clinical Transformation at American Well. "Physicians' increased willingness to see patients over video, in addition to the increasing physician shortage, high burnout rates and a more favorable reimbursement landscape, signals a boom in virtual visits over the next several years."
Rapid adoption rate
Doctors have significantly increased their use of telehealth. The survey found 22 percent of doctors have already used telehealth to see patients, a dramatic 340 percent increase from 2015, when only 5 percent had used the technology.
The survey also found that more physicians are willing to try the technology in the future. Sixty-nine percent said they are willing to try it, up from 57 percent in 2015. Specialists appear to be the most willing to use telehealth, especially those who admit to being burned out from patient overload.
Telehealth includes more than just video communications, but also a full array of digital technologies. According to the Mayo Clinic staff, telehealth services are building on computer and mobile platforms to give doctors access to a lot of information without being in the same room with a patient.
Capabilities
With telehealth services, a diabetes patient may be able to:
Upload food logs and other data to a nurse for review;

Watch an instructional video;

Employ an app to estimate your insulin needs;

Communicate with your doctor; and

Receive email or text reminders
The Mayo Clinic staff also concludes that telehealth could be helpful in making health care services more available for patients in rural and other underserved areas. For patients who will take advantage of it, telehealth can also provide support for self-management of health care.