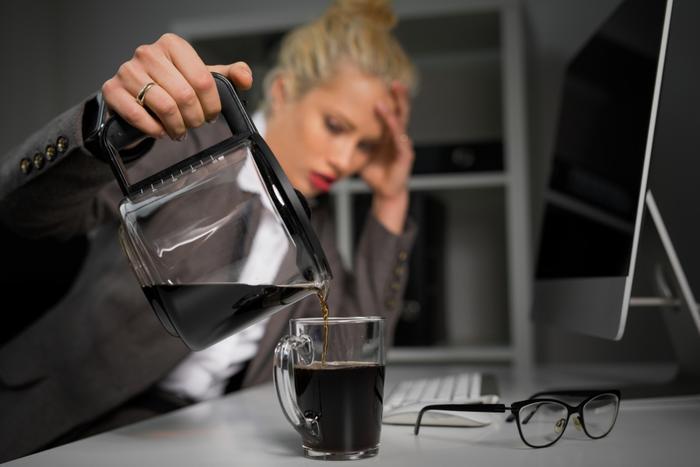 While many consumers need that extra jolt of caffeine to make it through the day, a recent study found that caffeine consumption is rising dramatically across the U.S.
According to researchers, consumers of all ages are drinking more energy drinks and consuming more caffeine across the country.
"The increasing use of energy drinks, especially among young adults, is cause for concern and warrants continued study and surveillance," said researcher Sara N. Bleich, PhD. "Although the beverages are marketed to reduce fatigue and improve physical and mental performance, frequent consumption of these highly caffeinated and sugary beverages has been linked to negative health consequences."
Analyzing caffeine intake
To see how caffeine trends are evolving around the country, the researchers looked at responses to the National Health and Nutrition Examination Survey (NHANES) from 2003 through 2016.
The researchers looked at three different age groups to understand how age played a role in caffeine consumption. The study included responses from nearly 10,000 adolescents, over 12,000 young adults, and over 11,000 middle-aged adults.
Across the 13-year period of the study, energy drink consumption increased among all age groups. In 2003, none of the middle-aged respondents reported drinking energy drinks, and by 2016 that figure jumped to over one percent. However, the other two demographics saw even larger jumps in caffeine intake.
For the adolescent group, 0.2 percent reported drinking energy drinks at the start of the study, and 1.4 percent were drinking energy drinks by 2016. Perhaps most notably, the young adult group started the study with 0.5 percent of the group being energy drinkers. By 2016, 5.5 percent of young adults were drinking energy drinks.
As significant as these statistics are at face value, it's also important to note that overall caffeine consumption -- beyond energy drinks -- increased during this time in each of the demographic groups.
"Energy drink consumption in the U.S. has increased substantially over the past decade and represents a majority of daily caffeine for all age groups among those who consume these drinks," the authors wrote. "Continued surveillance of energy drink consumption is important because of the potential negative impact of these drinks on health."
Pros and cons of caffeine
Recent studies have explored both the positives and negatives around consuming caffeine.
The Food and Drug Administration (FDA) took steps early last year to prevent consumers from ingesting dangerous levels of pure caffeine, while health experts urged parents not to let their kids drink energy drinks.
On a positive note, researchers have found that four cups of coffee a day could improve consumers' heart health, while another study revealed coffee could help in reducing the risk of developing Alzheimer's and Parkinson's.