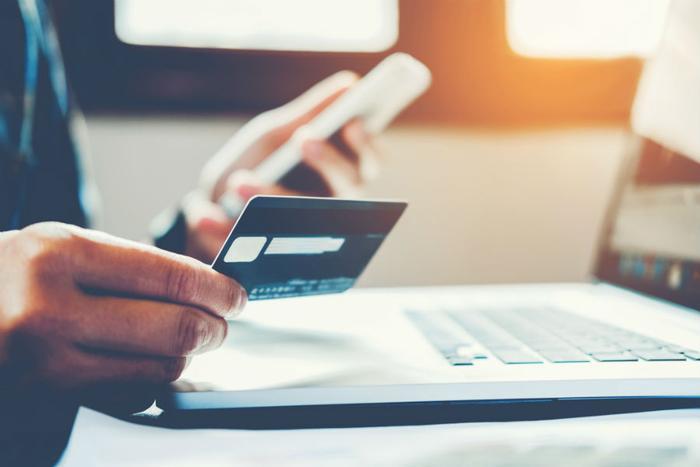 While the job market is steady and the economy continues to grow, there's growing evidence consumers are having difficulty keeping up with their credit card payments.
An analysis by Bloomberg Intelligence puts the credit card charge-off rate -- the rate at which lenders give up on trying to collect what's owed -- at nearly 4 percent in the first quarter. That's the highest level since 2012.
Not only is it bad news for credit card companies, it suggests consumers are increasingly getting in over their heads with credit card debt, which carries an average interest rate north of 17 percent.
Richard Fairbank, CEO at Capital One Financial Corp., told Bloomberg that he has seen a "degradation" in credit quality for some of the bank's customers who may have suffered significant financial mishaps during the Great Recession but who now have a clean credit history.
Fairbank said these consumers' current credit reports may not paint a complete picture of how they manage money. Capital One's charge off rate was over 5 percent in the most recent quarter.
Lenders started reacting late last year
For some, this troubling news is not that surprising. The Federal Reserve Bank of New York reported in December that an increasing number of consumers were rejected when they applied for credit cards in 2018. The researchers said rejection rates were also up on applications to refinance mortgages. At the same time, credit card delinquencies were also rising.
It now appears that credit card companies saw the troubling trend by mid-2018 and were taking steps to limit their losses. The New York Fed report showed a sharp rise in the number of people who said a lender unilaterally closed one of their credit accounts -- in most cases, a credit card or a store charge card.
In October, 7.2 percent of consumers in the survey reported that had happened to them, compared with 5.7 percent in October 2017 and 4.2 percent in October 2016. The Fed says the 2018 figure was the highest rate reported since the start of its survey in 2013.
Late on car payments
Even more disturbing, consumers are also increasingly delinquent in paying their car loans. As ConsumerAffairs reported in February, more than 7 million consumers were 90 days behind on their car payments at the end of 2018. That's at least a million more than in 2010 when the economy was struggling to overcome the financial crisis.
Fed analysts say the rise in delinquencies may mean that a significant number of consumers haven't benefited all that much from the economic recovery. Other analysts, however, point out that auto loan debt has reached a record high of $584 billion, and as that debt rises so does the number of consumers who can't keep up.