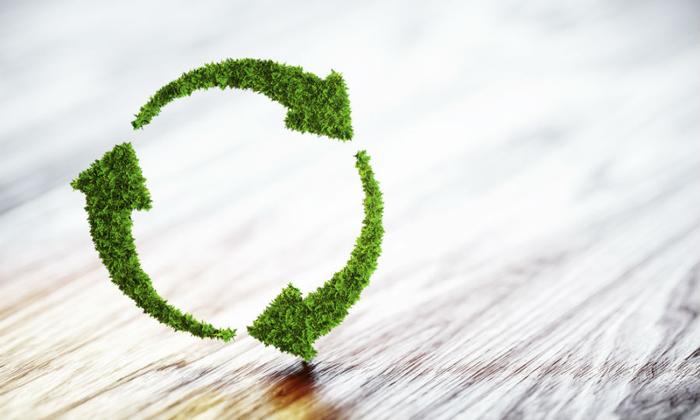 Let's talk trade-offs…
Would you take a cut in pay to work for a company that's environmentally responsible? If you said yes, you're in good company (pun intended) -- and, more than likely, a millennial.
A new survey by Swytch -- a blockchain-based clean energy platform -- examined workforce sentiments as they relate to employers' corporate sustainability pursuits.
In that study, almost 50 percent of all respondents and 75 percent of millennial workers said they would make that trade-off. As a matter of fact, 10+ percent would take a cut in pay between $5,000-$10,000, and slightly more than three percent said they'd be willing to go even further and take a pay cut of over $10,000 a year if they believed the employer had a "green" frame-of-mind.

Age matters when it comes to making that large of a trade-off, though. The survey found that fewer than 25 percent of Gen Xers (now between 40 and 53 years old) would make the change and that number drops to 17 percent for baby boomers.
Are we green enough for you?
Swytch's study demonstrates that it's not good enough just to say a company is green -- it needs to demonstrate that time after time, year after year.
Close to 70 percent of the respondents said that a strong sustainability plan would affect their decision to stay with a company long term.
And, they mean it. Nearly 30 percent said they've left a company because of its absence of a corporate sustainability plan. Eleven percent said they've pulled up and left over that factor more than once.
"As a growing number of employees are eager to see corporations take a stand on environmental responsibility, employers will have to respond accordingly in order to attract and retain top talent," Evan Caron, co-founder and managing director of Swytch told Medium.
Red state, Blue state, Green state?
If you're thinking that being environmentally proactive is more of a liberal than a conservative thing, you'd be wrong, albeit slightly.
A formidable number on both sides -- 95 percent of liberals and 89 percent of conservatives -- said that companies should be rewarded for producing and/or consuming renewable energy.
However, finding the right party to step up and make that forward motion happen is a big question. More than 30 percent of respondents feel that the national government should be in charge of tackling climate change, while only about 25 percent think that large corporations should be responsible.