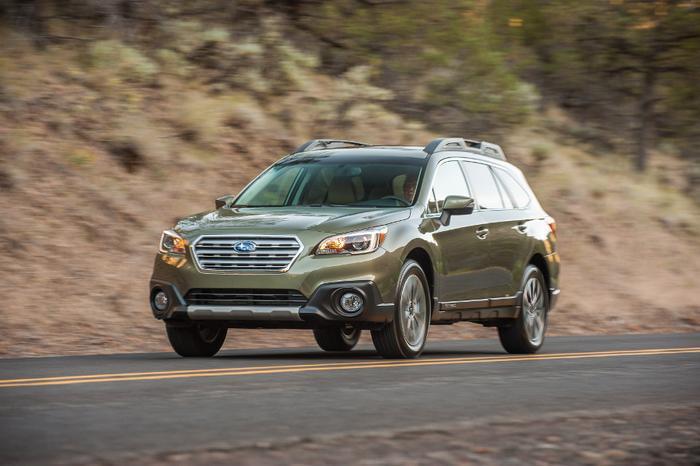 When you shop for a new car, chances are you focus on the cost of the vehicle – what you have to pay to drive it off the lot.
But have you thought about what it will cost after that? The analysts at Kelley Blue Book (KBB) have, and have singled out 2 brands for the lowest projected cost of ownership over the first 5 years of a new car's life.
"New car shoppers usually pay a lot of attention to how much a car will cost upfront; however, sometimes an even more expensive car on the front end can actually save you money during the first five years of ownership by having low total ownership costs," said Dan Ingle, vice president of vehicle valuations for Kelley Blue Book. "Kelley Blue Book's 5-Year Cost to Own information evaluates the other out-of-pocket expenses drivers will incur beyond the initial purchase price, which helps consumers choose the vehicle that fits their needs and their long-term budget best, helping save money down the road."
Loss of value
Those costs include depreciation, or loss of value. It's a truism in the auto industry that a new car can lose thousands of dollars of value just by being sold to a consumer. But some cars lose value faster than others.
There are other costs that come with owning a car, such as expected fuel costs, insurance premiums and expected maintenance and repair costs. Based on all those potential costs, KBB selected Subaru as the top 2015 brand and Lincoln as the top luxury name plate.
KBB analysts say Subaru stands out because of its low depreciation costs and strong residual values among all its models. That means consumers who keep their Subarus in top condition will enjoy strong trade-in value when it comes time to sell. It should also be cheaper to lease a Subaru since lease payments are calculated on the difference between the purchase price and residual value.
Fair purchase price
In addition, KBB found Subaru has a mid-range Fair Purchase Price and competitive fuel costs, making it the 2015 5-Year best brand to own among all carmakers. Some of the models giving Subaru the edge include the 2015 Subaru Forester, Impreza, Legacy, WRX, Outback and BRZ.
Subaru also recently drove away with the overall brand award in Kelley Blue Book's 2015 Best Resale Value Awards for having the best projected resale value across its entire 2015 model-year lineup.
Among luxury name plates, Lincoln takes the crown. KBB analysts singled it out for the lowest average total maintenance costs of any luxury brand. It also ranks high when it comes to holding resale value and for low insurance costs.
The Lincoln models getting the most praise are the 2015 Navigator, MKX and MKZ.
Best car for the money
KBB isn't the only automotive authority with an opinion in this area. U.S. News has released its survey of the 2015 automotive field, picking the Lexus RX 350 SUV for the seventh straight year as Best Car for the Money.
But not everyone wants, or can afford, a luxury SUV so the magazine has picked a single car as best in 21 categories. Among subcompacts, it singled out the the 2015 Honda Fit. Among full-size models, the 2015 Chevrolet Impala took the prize.
Honda was the carmaker recording the most wins. Honda and its Acura brand won 3 awards each.
"In recent years, Honda has focused on providing more standard features in its Honda products and sportier performance for Acura models," said Jamie Page Deaton, managing editor of U.S. News Best Cars. "That focus has resulted in more praise from professional car critics."