Consumer Complaints and Reviews

Just bought a new 2017 Subaru Forester Touring model which is now confined to my garage. We have a steep hill nearby which I use frequently. The hill is 2.4 miles in length and in parts is up to 20% decline. With all previous vehicles I simply stuck the car in low and applied the brakes occasionally. The Forester does not hold the speed down in either drive or low gear and I am obliged to use the brakes constantly which I believe to be dangerous. The car is equipped with x- mode feature but that is only effective up to 18mph and driving at that speed would make me very unpopular with other road users. My dealership has no answer but they are researching. I'd appreciate any advice.

I purchased my new 2013 Subaru Forester in July of that year after having a 2003 Subaru forester for ten years hoping that l would get as good as run out of 2013 as l did out of the 2003. But in the three years that l have had this car (2013), l have a short motor put in at 100,000 kms which had to pull the motor apart twice as the dealership put the old shim valves back in it so they had to put it apart to put new shim valves back in. The front lower control arms bushes have been replaced twice both front CV Joints on both sides have been replace. Bluetooth unit has been replaced 3 times and still giving me problems. The HILLHOLD/ABS/ADC warning lights had been coming on repeatedly which l was told it was a faulty brake light switch. The sensor for the horn has also been replaced and all wheel nuts and hub bolts have all been replaced twice. So this experience has put a bitter in my mouth to back to buy another Subaru.

Purchased a new Outback in April 2016. Noticed the GPS map was from Q3 2014, so I asked the salesman if it could be updated. The salesman checked with the service department and told me that it could be updated by the service department just as soon as an update was available...but an update was not available at that time. A few months later after moving to another state, I asked Subaru Customer Service if my map could be updated. They informed me that the Subaru policy would not allow me to get an update before I owned the Outback for 12 months. So my map would be almost three years old before I could get it updated by a Subaru service department. I wasted much too much time sending emails to them attempting to get an update approved and after too many...I gave up and was lucky enough to find a way to update it myself.

Subaru ripped me off multiple times when the clutches (transmissions?) the sold me were defective. I've been driving manual transmission cars since 1984, but the clutch on my 2007 Subaru Impreza WRX kept going way bad for years. Only after a non-Subaru mechanic installed a non-Subaru clutch when the 5th one failed 20K miles on the odometer has the clutch on my car been reliable. Subaru fixed only one under warranty, then abandoned all warranty support for their defective product. Of particular concern was the completely crappy service done on the car by the now defunct Subaru dealership in Charleston, SC. This has been my 2nd Subaru, but I will try a Mitsubishi vehicle the next time around.

2015 Subaru Outback Limited 3.6 liter. We purchased this vehicle new in April 2015 to replace a 2011 Outback that was totaled by a red light runner. It has been a big disappointment. The almost $40,000 total price we thought with all the options compared to a 4 Runner was a good deal, the blind spot system (SRVD) failed on the day we drove it home, took almost 6 months to have it repaired. I found a shop bulletin online that described the problem to the letter. Of course the selling dealer didn't have a clue on how to fix it. They replaced most of the electronic parts and calibrated it. That problem is fixed. There has been 4 or 5 recalls since along with over 40 tsb's. The problem that there seems no fix for is the garage door opener operates on the same frequency as does the key-fob/smart key system.
At times the seat belt alert chimes with everything off. Also the rear hatch will not open and when attempting to open either front door, placing hand inside handle, all doors lock, takes several attempts to open door, (all these problems only occur in the garage or driveway after the door clicker is pushed to open garage door). There has been no offer by Subaru to try to fix this. My Honda Ridgeline (2014) does not have this issue. This problem should not occur. The Key-fob system should not allow interference from any source. If anyone else has this problem, please write a review. My door opener is a Chamberlain belt drive with outside keypad.
How do I know I can trust these reviews about Subaru?
634,774 reviews on ConsumerAffairs are verified.
We require contact information to ensure our reviewers are real.
We use intelligent software that helps us maintain the integrity of reviews.
Our moderators read all reviews to verify quality and helpfulness.
For more information about reviews on ConsumerAffairs.com please visit our FAQ.

I drive my Subaru Outback 2.5 for only 90.000 miles (approx 144.000 KM) when all sudden the head gasket is leaking. Replacing the gasket it's a major service that can take many hours, and cost a lot of money. I think of buying a new car, any recommendations?

On a random check of Subaru recalls I discovered the Takata Airbag recall for my 2010 Forester. I was not notified by Subaru until much later. After hearing nothing further from Subaru I called both SOA and the local dealership. They were either clueless or not interested, but in any case they knew nothing and told me I'd hear from them at the first of the month. Two firsts of the month have come and gone and no word. All I have is their advice is to not let anyone ride in the passenger seat... Today I see that another recall has been issued for the Forester for a Turbocharger problem, but that info was provided by NHSTA, not SOA. The Forester has been an OK vehicle, but not great as far as cost to own is concerned. This Forester is my sixth Subaru. It will be my last.

I was a long-time Toyota owner and after putting 210,000 miles on my 2000 Matrix without any issues I decided I wanted to replace it with something that got decent gas mileage and had all-wheel drive. Enter my 2013 Subaru Impreza Sport. I've had what could be described as minor issues with this car since day one. First, the rear hatch (it's the hatchback version) would never shut on the first try. Had that adjusted and fixed.
Second was the issue with starting the car which started happening at about 5,000 miles. After googling my issue, I came to find out that this was a common issue that the owners were referring to as a "Hard Start" and that after denying it for a while, Subaru finally came up with a "fix" which is basically flashing the car's computer. Subaru sent out a service notification to their dealerships about this issue, but when I went in to 3 different dealerships they denied knowledge of the issue or the service notification until I gave them a copy that I found online (thank you **) and suddenly they remembered this common issue and the fix. I had the computer flashed and I would say the issue is improved, but not totally remedied.
At about 30,000 miles I noticed that the oil light would come on after only about 2,500 miles after an oil change. I'm concerned that this is going to get worse as the car ages. (I'm at just over 50,000 miles now.) One thing I noticed is that a couple days before the light will come on I will smell oil burning, so I'm not sure if that's damaging the engine. I've got into the habit of carrying a couple extra quarts of 0-20 in the spare tire compartment so I can pull over and add oil immediately if the light should come on. A friend of mine had a Subaru WRX that's engine seized because of low oil and his oil light never even came on beforehand. I've been so disappointed in the quality of this car. From people I know that are die-hard Subaru owners, it seems like they just can't maintain quality with the recent rise in popularity of their cars. I'm hoping that the oil issue does not result in a bigger issue before I pay off this loan!

My wife and I purchased a new 2017 Subaru Forester and unfortunately, another driver hit the car and tore off the front bumper. This happened on October 7 and now the bumper part won't be available from Subaru until November 6 or possibly later. Originally, Subaru said the bumper would be available on October 20. As we were planning on using the car for an extended trip, this has completely disrupted our plans and Subaru won't do anything about it.

Can describe this car in two words: HATE IT. The driver seat is so uncomfortable I've bought a cushion and even that doesn't help (aside from now pushing my head up against the ceiling). There is something in the seat bottom that pushes on the nerves right below my buttocks that make my butt and lower back scream in agony. Unfortunately on a test drive you don't find this out and sitting there for longer than 15-20 minutes it soon becomes very apparent. This makes being in the car torture.
The other thing is the EyeSight. Great safety feature set but it is really super annoying to hear the damn car beep for one thing or another that it is "warning" you about. It does this constantly. You can turn off all of the features, but then why pay for this expensive option if you have to do this? They need to have a better way of informing the driver like Cadillac uses with a seat vibration. Also the window lock feature (a must with kids) is so ass-backwards. If you activate it, none of the window controls work including the driver's controls! You have to unlock it, do a window, then lock it again. Other cars the driver controls continue to work. So stupid.
The Starlink feature is also convoluted and has so many apps and functions with menus and submenus that you need the EyeSight working because you can't drive and work the thing without seriously having an accident. Talk about distractions. And even though it is keyless entry and push-button start, it does not have a remote start function, not even as an option which extremely odd as pretty much every other manufacturer that has this type of system does this, and the door locks are from 1980 because you cannot program them for any option at all. They don't lock when in gear, they don't unlock when you turn off the motor, and they don't lock when you walk away. I am constantly leaving the car unlocked while driving and the places I drive that's a real safety issue. Remembering to do this on a car that is rich in features is a bit mind-boggling.
I thought I was buying a good car, but after reading all the issues other Subaru owners are having I seriously want to dump this POS car tomorrow and I'm not too impressed with the dealer because buying this new it took them 3 weeks to schedule me in to fix a fog light defect. Great way to welcome a new customer! So based on my experience and reading what others are going through I will never buy a Subaru again. Terrible, terrible car.

I purchased a new 2016 Subaru Forester SUV. The electronic rear door (hatch) will not open at times. This has been a persistent intermittent since the first week I got the car. At first I was told that I was not doing it right. It should not be that hard to open the rear hatch on a car that a college educated intelligent person can't open it! After some time and the realization that it was nothing that I was doing wrong, I started bringing it in for repairs. After three repair trips to several dealers -still no fix. BEFORE you consider purchasing this car, I suggest that you google this problem. You will find that it is a persistent & common problem with Subaru Forester and that Subaru has not redesigned or fixed this problem. What a drag standing outside my new 30K SUV with hands full of groceries in the rain and being totally unable to open the hatch! (Disconnecting the 12V battery and resetting everything will make the electronic hatch mechanism finally reset itself.)

2017 Subaru WRX. I purchased my new car out of state because the local dealer did not have the one I wanted. After 2 months of waiting I still do not have my title from Randall Noe Subaru. In that 2 months of time I have had my car to Ferguson Subaru 3 times for issues. The first was multiple rattles within the cabin that they needed the car 3 days to fix - "Really?". The second was to change the oil at 1,000 miles to make sure it had clean oil for the break in period. The 3rd was to fix a stalling issue between 3,800 rpm - 4,800 rpm. The dealer first came back and said I overfilled the oil. The funny thing is they changed my oil. After they drained some oil out the car still repeated the same issue. After doing some research I come to find out that the WRX have had this issue since 2015 and they have a fix for the 2015 & 2016 but not the 2017. This is not real safe when trying to pull out in traffic or pass someone.
The dealer tells me it is because otherwise the car would build too much boost - "Not True". Well my car is not getting the boost anyone else gets out of their WRX so obviously something is wrong. It seems to me that the car is running lean and running out of fuel in that power band and if that happens enough I believe the engine will explode like a hand grenade. My car is a 2017 WRX Limited 6 speed car and has not been right since I bought it. I would avoid buying this brand of car until they can work out the bugs.

We purchased a new Subaru Outback in January, 2015. Since we have two other vehicles with excellent GPS systems, we were anxious to order the GPS package. From day one, the GPS system was difficult to use and had serious problems using voice recognition. We have taken it into the dealership numerous times and the problem was not rectified. Today, the auto was returned to us after being in the dealership for a week. The service manager admitted that the system is flawed. He actually took the car home a couple of times and experienced the problems. The service manager contacted the factory representatives and they admitted the problems with the system could not be repaired. We are stuck with a new car with a sub-standard GPS system.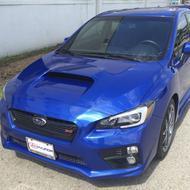 I have been denied for a warranty work for a Certified-Pre-Owned car that I own which only has 18,000 miles. The car has been "broken down" in the middle of the highway, and vehicle has not been starting since then. The vehicle has been towed to the nearest local shop and it has been there for roughly 4 weeks now (since 09/09/16). The local dealer (Subaru of Tacoma) has informed me that vehicle has experience "engine seizure" meaning that engine has failed operating due to lack of oil in the engine. I have given them all of the proof of the maintenance record, and they sent it to the Subaru of America to get approval for warranty work. I have waited patiently for 3 weeks for dealer to get back to me, but they have not been very communicative with me. So, recently I have decided to call Subaru of America myself to figure out whether or not they have received the proof of the maintenance record to proceed with the process.
They have told me that, they have received the file, and told me that they have decided to not provide with warranty work due to "lack of maintenance". They have stated that, it is my fault for not regularly changing the engine oil, which it has been done every 6,000 miles or 6-month according to the owner's manual. In the manual, the Powertrain Limited warranty is 60,000 miles/5 years and I was dumbfounded to hear that they won't do it since it is my fault for lack of maintenance. This is not only an engine problem, but also a safety hazardous concern. When my vehicle stopped in the middle of the highway in I-5 state highway intersection, I was scared to death as I was afraid someone might rear-end me real hard. I could have been seriously injured or even cause death on that day. When I called 911 for help, I waited in my car with the emergency signal on for 35-40 minute hoping nobody would hit me from the back.
I can't understand how there wasn't a single indication that indicated the driver how low the engine oil is there in the motor. Not a single gauge popped up alerting the driver that there is low or no engine oil. No check engine light, No low oil light, no Nothing. It just stopped in the middle of the highway endangering my lives and the other. I have 2015 WRX STI, and I had this vehicle for 4 months till this problem has occurred. I have bought this vehicle thinking that the Subaru is reliable, durable and worthy brand that customer can trust and drive without stresses. However, now I'm faced with need of new engine replacement to the vehicle which would cost more than $17,000.
I'm wanting to approach this problem thoughtfully as possible and legal way to receive fair service that is promised in the owner's manual. I'm writing my story down here hoping to get a help, and to collect information on if anyone else is experiencing same problem as I'm. Feel free to send me a email on my case. Thank you for reading.

Would we purchase another Subaru Crosstrek? Would we purchase any Subaru vehicle again? No! Our 2013 Subaru Crosstrek XV has been a disappointment in several areas. First, the fuel mileage is nowhere near the manufacturer's claims. Subaru base their highway fuel mileage estimates on 55 MPH. So if you are on flat ground, doing 55 MPH, with no headwind, then you might get the 33 to 34 MPG that they claim. But, if you are like me and drive at the posted Interstate speed of 65 to 70 MPH (or drive about 5 MPH above the posted speed limit) then your actual highway mileage will be in the 27 to 28 MPG range. Now if you add in hills or mountains, your fuel mileage will drop to 24 to 26 MPG.
The worst highway mileage we experienced was out in Kansas on Interstate 70. While driving 80 MPH into a headwind, our actual fuel mileage was 18 MPG. The rolling hills of Kansas, combined with actual highway speed and headwind, will ruin any claim of good fuel mileage. There is no way that the Subaru Crosstrek will get the 'claimed' fuel mileage in actual real life driving conditions! Any type of sand or small rock will damage the vehicle's paint. When compared to our 2008 Honda Civic, the 2013 Subaru has a horrible paint job that will not last. The interior of the vehicle is cheap and won't last. The plastic is cheap and very light duty. The vehicle has a rattle that has never been found. The fabric on the seats frays easily and is also cheap. While vacuuming the carpet, I found a tear. Our Honda Civic has a higher quality interior - and that isn't saying much!
Our Crosstrek began using oil and the consumption was so high that Subaru did a "Short Block" replacement. In other words, we had to have a new engine put in before our vehicle had 35 thousand miles. The Boxer engine is very poorly designed and despite so-called improvements, will not give you good fuel mileage (see above). For example, before you purchase a Subaru, you better walk out to the service department and look at how much the dealership will charge you to replace four spark plugs that cost $25 at the most. In fact, you might want to look at how much they will charge for recommended maintenance schedules. You will discover that owning a Subaru is very expensive. You are paying a premium price for a mediocre vehicle that is below average in quality. If you want a quality vehicle, then don't buy a Subaru!

I had my head gaskets replaced on the 2006 Subaru Outback when the car was about 7 years old. I then began noticing heavy oil consumption about a year ago. Two weeks ago, I checked my oil and yesterday my engine failed. Mechanic told me that I was 2 quarts low. This is unacceptable for Subaru. Spend $6000 on a new engine that will only have the same issues? I don't think so. I loved my Subaru but this ongoing issue has me considering another make of car.

I have a 2013 Subaru XV Crosstrek, took it in for passenger side rear bearings to be repaired, they tell me they can't get the bearings off. They tried soaking it, tapping it, and no success. Now they tell me I need a new housing that the bearings, caliper and brakes sit on, the car is not even 3 yrs. old. That tells me that's a flaw in the making. From $500 to $1000. What now? Still waiting for the part as I type this message.

I bought my 2013 pre-owned Crosstrek November of last year and I have been in and out of the service department ever since. They ran 3 oil consumption tests to finally figure out that a wire wasn't on. Each visit takes several hours. I went with Subaru because I thought they were above selling faulty cars. I've tried to get a new Subaru and count my loss but when I took it back into the dealership they gave me a low-ball offer for my trade in. I went into a Chevy dealership and they offered me a way better offer on a my trade in, and that was without me buying a Chevy. Everything about owning and buying my car has been a nightmare.

First, let me say that I have a 2010 Subaru Forester that I have had no problems with it. Bought it new and now has 71K on it. Because I had no problems with it, and I can put insane amounts of mileage on a car, I bought a hail damaged 2013 Subaru Forester Premium with about 16K on it, have driven on east coast, Alaska, Yukon, west coast, with no problems consistently getting 30+ mpg. This June, while in Yosemite and on my way to LA, the low oil pressure light started flickering at around 47K miles. Subaru said it was a bad oil pressure sensor. Changed to a new one and then in the middle of nowhere South Dakota, at 10:00 p.m. it came on. I then tried to go really slow in case there was something really wrong with my car. I went 35 mph on the highway until I got to Bismarck, ND, where I went straight to the Subaru dealer. My cousins live there, so if my car got stuck there, at least they were there.
I got no sleep that night because I was so worried about my car and the fact that I had promised to drive my cousin's kid who has Hodgkin's lymphoma and a tumor on his heart and spine to the Mayo clinic in Rochester, MN for chemo twice to take the load off of family members for a couple of weeks. I was doubly upset about the low-pressure light coming on, especially since I had just replaced the switch. I am a single woman who is always out on the road alone. I only buy cars that are reliable, up until my 2010 Subaru, it's been nothing but Hondas and Toyotas.
I had an Oldsmobile Achieva once, and that was the biggest POS I've ever owned, whoever designed the front brakes that needed changing like clockwork at 22K, the whole serpentine belt and having to support the engine and undoing the engine bolts should be credited for Oldsmobile going out of business. I work on my own cars, so I know the quality of oil, gear oil, brakes, etc. going on them. When people ** me, I know. This car may be the one mistake I have made. It remains to be seen if Subaru will make it right. If not, I will be the Poster Girl for the anti-Subaru campaign.
Bismarck, ND has one Subaru dealer in town. They scanned my car and said no problem, ignore the light, and drive on. I don't know what else they did, but my mileage dropped from 30 mpg to 25.5 mpg on the way to Rochester, and 27 mpg on the way back. I changed the oil, new filter. Called the Bismarck dealership and asked why my mileage dropped, told me it was the gas. Called SOA, no help there either. Mileage was similar on second trip to Rochester, and the low-pressure light came on during the trip back from Rochester. I ignored it but checked the oil. 1/2 qt low. Called Bismarck dealership again, and got the ** about the gas again (because consumers are stupid, right?).
As if I wasn't getting sketchy gas in some of the places I went in Alaska and in the boonies in Canada and my mileage didn't tank like this. On my way back to Denver (home) my mileage came up to 27.6, but my low oil pressure light would come on after about 10 hours and I could smell a faint burning smell. When the engine cooled off and started back up, light is off, goes on about 10 hours later. Went through Missouri on my way home, about 1200 miles, checked oil when I got home, at the low line on dipstick. I also had ordered the new part that Subaru said I need for the low oil level light. It's installed, along with the rubber cap. Guess that is to keep the light off, while my engine burns up... I am still in denial, but it's becoming clearer and I think I have one of the bad engines that burns oil in large quantities. It remains to be seen if they will fix the engine. I'm still under 60K.
There is nothing worse than being on the road when your car is malfunctioning, especially when you are carrying sick cancer patients that cannot be exposed to excessive germs and environment. So, when I am reading about all the Subaru complaints, believe them. My strong advice is to avoid Subaru until they start putting quality cars back on the market. What I just went through is disgusting. Problems on the road. I am not happy and am wondering how much this is going to cost me and I have talked with enough idiots at dealerships and at SOA to believe that this ** will kill the Subaru name if they don't correct it.
I have also warned my friends that were influenced by my love of Subarus (before this incident), Hondas, and Toyotas. They bought a 2015 Subaru Forester and a 2016 Honda Accord because of my cars. I have faith in the Honda, but NOT the Forester. I am also now telling everyone else I know to stay away from Subarus. Perhaps their success has made them greedy and uncaring. VW did the same thing, they lost market share. Make it right Subaru!!! I will be the Poster Child you don't want!!!

I paid 32,500 in 07 at 100,000 miles the head gaskets started leaking. Cost me 4,000 to get them fixed. Turns out that this is a common problem with Subaru. Never buying another one.

In 2014 I bought my first Subaru Outback (a dream of mine since I first got my license) for $26k at Bill Kolb Subaru in Orangeburg, NY. It was one year used with only 7,000 miles on it and immediately started noticing problems. The first problem was that it consumed an outrageous amount of oil and would always need an oil change. I talked to the dealership service about this and they assured me it was completely normal (IT WAS NOT!). My second problem was this rattle sound that apparently is a problem with all Subaru but really is harmless as far as I'm aware. The third problem is that many components of the car started to fail including the catalytic converter which cost me a hefty amount of money and turning this car into a money pit.
I used the car a lot in the two years I've had it. I got 130k miles on it now. Going home one night the car started making noises and turned off suddenly. A mechanic told me it was the engine which Subaru later confirmed. I have maintained this car very well in the last two years, and it's been at the Subaru Service department too many times for no fault of mine. I recently discovered a class action lawsuit against Subaru for oil consumption that ultimately damages the engine like mine did on Google after searching.
It was apparently too late for my car to be serviced due to my mileage even though I never received any notice or was told by the service people about this problem (they knew about the lawsuit and the settlement the whole time I was having issues). This problem will cost me 10k to fix. I will never buy a Subaru ever again and I encourage people to think twice about the brand and to do more research on bad companies who refuse to take responsibility on THEIR mistakes. DO NOT BUY SUBARU!!!

My 2015 Subaru WRX was great prior to the Pre-Ignition Recall and ECU reprogramming. They replaced my engine because they thought it was damaged due to the poor programming. After breaking in the new engine, I have significantly less power and the car is totally different. The dealership has been working with Subaru of America technical support and Field Engineers for months and have gotten nowhere! I am also outside of my States's lemon law, although fully within my manufacturers warranty. I have not driven my car all summer and have been in Subaru Forester loaner for months.
I involved Subaru of America customer service early in the process, and have experienced what I can only describe as the worst customer service experience of my life. Not only are they unwilling to help me get into a new vehicle, they provide no information on what they're actually doing to fix the car. I can get better service from their call center's auto attendant. The truth is, they have no idea how to fix the car, but continue to drag this issue out. The Subaru dealer who has the car is at their wits end, and wants Subaru of America to do something to resolve this. They simply won't and I have absolutely no recourse other than to hire a lawyer and give him half of whatever he gets me. I guess this is what makes a Subaru, a Subaru.

Before taking our 2015 wrx in for a recall, we had never had a single issue with this car. It was certainly confidence in motion and a well loved car. After the Pre-Ignition recall and CPU flash in May, we have had the check engine light on seven times and have been back to the dealership SEVEN times. They are friendly and great every time but who wants to have their car stall out in intersections, miss work, miss family events, and waste gas driving back and forth to the dealership?
We contacted SoA and they offered us a $500 rebate towards a new Subaru, which is a complete joke since what moron would buy another new Subaru after an experience like this? I feel like I can't trust my Subaru to get me safely anywhere and after the flash and reprogramming, our car has never felt like the car we wanted and paid for. It is not ethical to sell a car that runs a certain way and then dumb it down and make it unreliable a few months later. At this point, I would not recommend a Subaru to anyone.

Our 2016 Subaru Outback seems like it is possessed. On Monday, July 27, 2016, we were parked at a restaurant when our daughters noticed the rear liftgate opening on its own. At the time, the only people with the keys to the locked vehicle were me and my wife, who were both 75 yards away inside the restaurant. Neither of us was handling our remote keys. It seems highly unlikely either of us accidentally hit the remote button.
Since we were staying at a hotel, I disconnected the battery so that the liftgate would not open overnight. Once I reconnected the battery, a whole host of other electronic issues started. Half of the readouts on the dash intermittently stopped working. They were the information display between the tachometer and speedometer, the readouts associated with the air conditioner and the map display and GPS. The clock, which worked when reconnecting the battery, then was stuck at 9:19 a.m. The right front remote window control only worked from the passenger side, not the driver's side.
So, we drove straight to our destination three states away, not stopping or turning off the car since it had taken three seconds to start after battery reconnection. I was unsure if the car would restart again. We drove to the Subaru dealer in Normal, Illinois. As expected, the problems cleared up as soon as we hit the dealership service bay. The dealer spent a hour wiggling wires under the dash and driving over bumps along with putting it on a code reader.
We got a PNF--Problem Not Found-- diagnosis and we left the dealership very disappointed. I parked the car two miles away, went into the house and returned five minutes later to find the liftgate again open wide. At that point, I abandoned the remote-entry key and used the key that did not have any remote features. Unfortunately, once I unlocked the door, the car alarm began honking and was only silenced after starting the car.
At this point I am considering selling our Subaru with only 3,000 miles on it. We have already endured a painful recall of its steering column and now this liftgate issue. I have zero confidence in Subaru and this vehicle keeping my family safe. I am writing this only to alert other Subaru owners who may experience similar problems in the future. Maybe I can trigger a similar national recall as the Subaru owner who had the steering defect.

'00 Outback wagon keeps on keepin' on. Just flipped 220k and recently completed the dreaded head gasket job on this beast. Both driver's side cylinders were venting into the coolant and I took on this task very soon after diagnosing the blown head gasket. $300 and 40 hours later, mission accomplished...about $1,200 cheaper than having the dealership do it. This problem I anticipated and with this many miles, not a complaint. Things wear out...nuff said. I have two gripes, the first being the engine noise...the work I did had little impact on this embarrassing feature which is common on these cars. Second and biggest issue is the ho-hum mileage this car delivers... best I've had was 25 mpg. It's just too heavy for the engine and the final drive ratio doesn't deliver what it should on the highway. Then again, this thing is a tank and considered a mid-sized car, pushing nearly 2 tons with a couple of passengers and a light load.

2014 Forester with 35k miles. Our Bluetooth is not working properly. I thought this would be an easy fix, and I was not too stressed by it. In my error, I forgot to mention it to the service department when I brought the car in last time. Three months later I had the car in to the service dept. for a standard check up and mentioned it to them... The whole radio unit needs to be replaced in order for the failed Bluetooth to work again! If only I had mentioned it during my previous checkup it would have been covered under warranty. Subaru is charging over $500 for this replacement. I will go without. My chief question is, why is the Bluetooth failing? It's not that old and it's not as if it is an item (i.e. brakes, or tires) that might get wear down from overuse.
In addition, when you press the accelerator on the 2014 Forester, a small delay and then it takes off. Very disconcerting. We have many family members who own Subaru and at our last family reunion everyone was grumbling about their Subaru and saying they will not buy another. It's a shame. This was our first Subaru purchase after many years with Honda. We were tempted to try a new car and had heard such great things about the Subaru. We will be going back to Honda.

I have owned Hondas, Mazdas and Saabs and there is no question that the Subaru Outback is the most uncomfortable and annoying car I have ever owned. I just traded it in after only 2 years, and I am so relieved and thankful to have gotten rid of it. Just so that you know the importance of this, I always keep my cars 15 years. I have never, ever in my life traded in a vehicle. I usually keep my cars for 15 years and then sell them to a private party for a couple thousand bucks at the end, usually b/c they are in such great condition. I am writing this because I want to help others avoid making the same mistake I made, a very expensive mistake.
I had a 2014 Subaru Outback, the Limited version, with the 2.5 engine, auto transmission. I was interested in this car because I had always heard how great Subarus are and I wanted a comfortable and larger car that was dog-friendly. I test drove this vehicle three times before I bought it. ***None of the issues listed below are either evident during a one-hour test drive, and/or become annoying until you have driven the car for a few months.*** I recommend that you ask for (at least one) day-long test drive of any Subaru, especially the Outback, before you buy one. Here's why I got rid of this car (NOTE: All of the issues below I addressed with the dealers and they told me this is all normal behavior for these cars; also many of these issues are common complaints from owners):
Worst transmission in the industry. I do not know how anyone can stand to drive this CVT transmission day in day out. I had an automatic. Imagine stepping on the gas and the car feeling like it's about to choke, like the transmission is failing. It is especially bad when the car is cold. I did not notice this during the test drive. I believe you have to have a few thousand miles on the car, and/or be in normal traffic or driving conditions to understand how bad this transmission feels. Rough, choky, sputtering doesn't even begin to describe it.
Worst A/C in the industry. When you are in Arizona (or DC or Florida or anywhere where it gets hot) and it's 108 degrees, the last thing you want is a car that doesn't cool. The A/C on these cars STOPS COOLING when you step on the gas. Don't believe me? Put your hand in front of the A/C vent and step on the gas. The A/C keeps blowing but the air is warm. Ridiculous.
Worst seats in the industry. If you have even the slightest back problems, do not buy this car. Also do not even think of long road trips in this car either. The seats will kill you.
Worst handling in the industry. Speaking of long road trips, another reason why you will not want to take long trips with this car is the fact that the car wanders on the road. You are fighting with the steering wheel constantly to stay in the lane. Yes, again, all this is normal behavior for this car, according to several Subaru dealers. And this wandering is among many issues with steering/handling that people have complained about on this forum, with little to no resolution. I rented a Ford Escape last weekend and I was shocked at how well that SUV handles, compared to Outback, which costs $10,000 more. (The Escape has other negatives, however.)
Worst infotainment system in the industry. If this is important to you, keep shopping. DO NOT buy this car unless you get the navigation, which comes with a big infotainment screen. Otherwise you will be dealing with a tiny little screen that is smaller than your phone. If you have an iPod or a USB drive full of songs, good luck trying to get the Outback to play the songs, or specific songs. Want to find Dave Mathews Band? The song search is pretty much impossible. The Bluetooth is crackly and terrible (another common complaint). The audio sound is awful, but I know nobody buys these cars for acoustics and audio sound. Speaking of sound, also, the car is very very noisy, but I know no one buys these cars for the soundproofing either.
Worst backup camera in the industry. The resolution of the camera is so bad, I don't know why they bothered with the backup camera to begin with. Don't expect to see much of anything from that camera if it's raining.
Worst auto body in the industry. When I go to Costco or whatever, I park my cars away from other cars, in the farthest space possible. That's just how I roll. And yet this car already had several door dings and chips and scratches. The exterior paint/metal will not last 15 years. In fact, it looked like junk after only 2 years. The Subarus are also no match for bird poop or tree sap; both had already damaged the hood.
Horrible fuel economy (I never got more than 19.7 mpg) despite being a supposedly green automaker. I only did city driving, but that's what I got. Also, the major reason why I did not buy the larger 3.6 engine is because I did not want to buy a gas guzzler. But in fact the 2.5 is also a gas guzzler. So I ended up with a really slow, under-powered car (read: zero pickup off the line) that guzzled gas.
I do have two good things to say about this car. A, it doesn't require premium gas. And B, it has excellent resale value (because I guess there's a lot of people out there who don't care about the above-mentioned things and just want a car to haul stuff uphill or in snow). If your only interest is having a very basic AWD hauler, then this may be the car for you. If drive quality, comfort and fuel economy are important to you, arrange for full-day test drives, preferably several of them, before you buy. I feel like Subaru, especially with the Outback, tries to market itself as a step above other compact and intermediate SUVs. They should give their marketers a raise, because they sure conned me. Hope this helps someone avoid making the pricey mistake I made.

My son and I purchased a 2016 Forester. When I fill up the car will only take 11 to 12 gallons of gas, even being as low as 30 miles left. Then I fill it up. At first I would drive just away from the service station and it would go from 280 to 240. I took pictures, showed dealership. They said it's normal. Then it started about April I would fill up and now put gas in. Clear everything. I can drive and gain miles in my tank. I told them numerous time not miles per gallon. If I'm traveling I can fill up have 260 let's just say drive 20 mins I will have 300. I have never had any car ever do this. The Dealership here in Jacksonville are rude. The guys tell me it's normal. Then I started having the tire sensor lights on. Nothing wrong with pressure. And once again told me I was lying because it's not picking up on the Subaru starlink system. So again I take pictures. Now today no one in passenger side the light kept going off.
The dealership I live in a lemon law state I'm thankful but something is not right and dealership says it's ok. All these complaints except for the seat issue has been numerous times addressed with Subaru Headquarters . My Starlink never said I needed a oil change. When I took the car in I waited. The car was checked in at 1230. I went out to talk on phone. My car was outside. It was 29 mins. When I asked did they rotate the tires and change the oil. They said yes even though on my ticket says they only checked air pressure. Then service manager Tom said Subaru only pays for 30 mins to rotate all tires and change oil. Please let me know if anyone has this issues.

I bought a Subaru Outback 2012 from a dealer on Cape Cod. They caused me a lot of grief by selling me an "afterMarket" stereo/GPS that was miserable. After 5 very ugly attempts at repair they gave me a good one to get rid of me. I bought the car with an extended warranty to 100,000 miles. Now, at 140,000 miles the CVT transmission died. Subaru CVT transmissions are SEALED UNITS. They have "lifetime" automatic transmission fluid. You cannot check it or change it. Does that sound like a bad idea? It is. My tranny failed admittedly after a lot of miles, but I drive very very carefully. I get 120,000 miles form original tires and brakes. Beware if you buy an Outback. A new transmission is $6,600 plus $1,500 install. $8,000 to use the car. I am told Toyota transmissions NEVER have a problem. NEVER.

My 2014 Outback was my 3rd Subaru. They had changed to full synthetic oil and one has to use that as the company supposedly tightened up their Boxer 2.5L specs. First oil change at 3K was OK, 2nd at 7.5K later, as they recommended, was still OK. After that, was on a trip and oil light came on after about 3K miles. Eventually found a place in the rural area that had 0-20W which is required. Only half qt required. After another 2K miles, another half quart required. After that, the scenario continued to repeat. After an oil change, 3K miles and half qt needed, and at 5K after the change another half qt. Through several changes. Factory had lowered the period between changes to 6K, but after using 1qt of the 4qt original supply, I went to changing every 5K miles.
Then found a CR report lambasting Subaru for their oil use. This was not leaking oil, but consuming it. A couple of autos, Audi and BMW - some models - were worse, but everyone that I talked to considered using a qt every 5K miles very excessive for a new car. Subaru would do nothing about it and the dealer - having been graded on the sales process already with the 10s they beg you to grade, was indifferent. Facing the possibility that the Subaru name would be associated with oil burner in the future and that the value of my vehicle for trade would be negatively impacted I chose to trade it in after only owning it 20 months and 27K miles. Traded for a Mazda CX-5 and went to the Subaru dealer immediately afterwards to tell them why I had traded away the Subaru Outback that I otherwise had loved for what I consider to be a lesser vehicle. That doesn't use oil.
Dealer made up some excuses and I walked out, a Subaru fan no more. Dealer never even offered to make me a good deal on a newer vehicle that supposedly didn't have the problem. This was in Columbia MO. Despite my having informed them that I had traded the vehicle, I still get service reminders and other propaganda from the dealer. They are that clueless and disconnected and this reflects upon Subaru as being pretty much the same.
Company Name:

Subaru

Website:

http://www.subaru.com/