---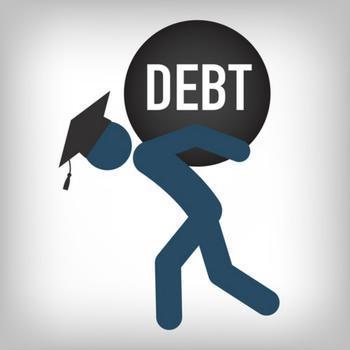 The crushing toll of student loan debt is a common problem plaguing today's Millennials. But it may surprise you to learn that a large number of retired Baby Boomers are struggling with the same thing.
A new report by the General Accountability Office (GAO), requested by two U.S. Senators, shows tens of thousands of seniors who defaulted on their student loans are now having their Social Security benefits garnished.
The report, produced at the request of Claire McCaskill (D-Mo.) and Elizabeth Warren (D-Mass.), shows seniors' student loan garnishments have surged in the last 10 years. In fact, the number of consumers over 50 with defaulted student loans is growing much faster than it is for younger consumers. The report shows that since 2005, those 65 and older experienced a surge in their total student loan debt by 385%.
As those with student loan debt well know, there is almost no way to walk away from student loans, not even bankruptcy. When older borrowers default, the government goes after the money any way it can, including garnishing federal benefits.
Garnishments up to 540%
The GAO report found that over the last decade, these Social Security garnishments have surged 540% for more than 114,000 seniors who still owe student loans.
"This report shows us that seniors clearly aren't immune to the student loan crisis—they're deeply impacted by this issue to the point that it's leaving many of them in a dire financial situation," McCaskill said. "We could have hundreds of thousands of American seniors living in poverty due to garnished Social Security benefits if this trend continues, and we shouldn't allow that to happen."
Most garnishments don't pay down debt
In a Facebook post, Warren says the U.S. government has collected $1.1 billion from defaulting seniors' Social Security checks, as well as consumers with disabilities, to pay for student loans. Of even more concern, she says 71% of that money isn't going to pay down the debt but is just covering fees and interest.
"That means the federal government is boosting its student loan profits while shoving tens of thousands of Americans who depend on Social Security to make ends meet deeper into poverty," Warren writes. "No wonder many Americans don't think Washington works for them."
Warren and McCaskill are co-sponsoring legislation to end the garnishment. While President-elect Trump has been highly critical of the government's role in the student loan program, there is no indication he would look kindly on the proposed bill should it manage to pass Congress. Forbes reports Trump is on the record opposing student loan forgiveness.
Thanks
Keep an eye on your inbox, the lastest consumer news is on it's way!
Unsubscribe easily whenever you want
---