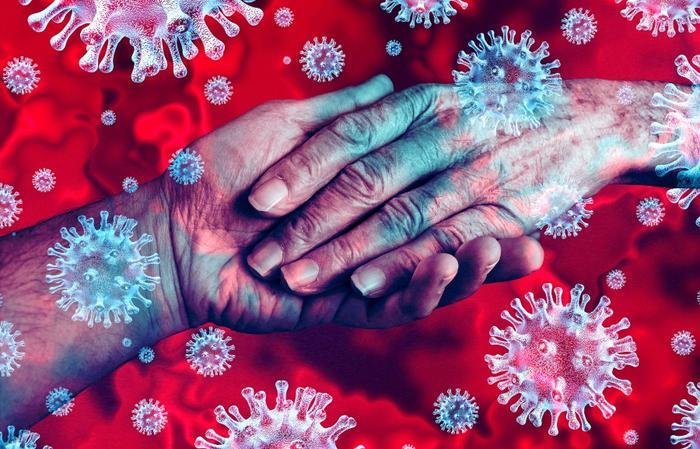 A pair of U.S. senators are calling for an investigation of five states that ordered nursing homes to accept patients who had recently tested positive for COVID-19 and been discharged from hospitals. 
In a letter to Christi Grimm, Principal Deputy Inspector General of the U.S. Department of Health and Human Services, Republican senators Chuck Grassley of Iowa and Greg Walden of Oregon said they were concerned "that a number of states are pressuring nursing facilities to admit residents who may be infected with the COVID-19 virus."
"With over 50,000 deaths in nursing homes now linked to COVID-19, such facilities remain hotspots for the coronavirus," the senators wrote. "One in five nursing homes have reported COVID-19 cases and at least a third of all deaths attributable to the coronavirus have occurred in long-term care facilities." 
Nursing home spread 
Grassley and Walden added that the data suggests deaths in nursing homes could be responsible for more than half of all COVID-19 fatalities in more than a dozen states. The senators said they were seeking to determine if a handful of states violated federal health care guidelines and regulations in choosing to admit the patients. 
The senators said the governors of five states -- New York, New Jersey, Pennsylvania, California, and Michigan -- cleared nursing homes to "accept patients with active COVID-19 infections who were being discharged from hospitals."
"These state directives were issued as the COVID-19 fatality rate in nursing homes soared. In Pennsylvania, which reportedly has the seventh-highest death rate for residents of these facilities,12 69 percent of the state's COVID-19 fatalities are now attributable to nursing and personal care homes," the letter said. 
"Similarly, in New Jersey, the rate was roughly 52 percent as of last month; 14 in New York, at least 6,000 deaths are attributable to nursing homes; and in Michigan, where the governor's directive has yet to be rescinded, 34 percent of COVID-19 deaths reportedly are linked to nursing homes." 
Investigation requested
The governors' orders for nursing homes to accept individuals who recently tested positive for COVID-19 were originally issued to keep hospitals from being overrun with COVID-19 patients. However, the senators said in their letter that hospital overcrowding may not have been the sole factor in the decision.
"It appears that at least one governor reportedly reinforced this requirement well after the period in which COVID-19 cases at hospitals peaked—suggesting that its imposition on nursing homes was not entirely due to hospital overcrowding." 
Amid fears of a second wave of coronavirus infections that could crop up this fall, the senators are calling on the Inspector General to complete an investigation into the matter by September 30.
"We request that the Office of Inspector General initiate an investigation into whether the decision by these states to pressure nursing homes to admit COVID-19 patients from hospitals violated, or was in any way inconsistent with, guidelines or requirements for participation in Federal health care programs."