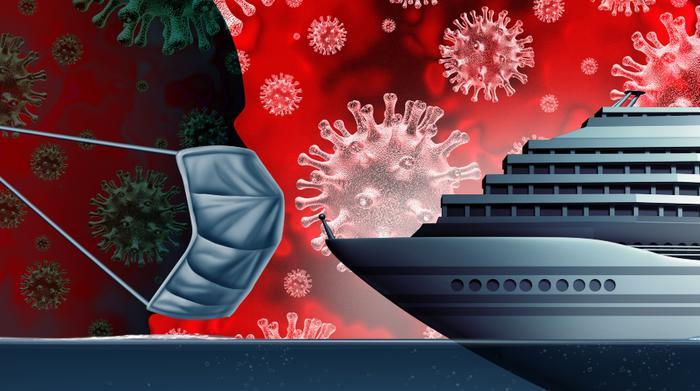 Royal Caribbean may have gotten a little too eager in its desire to start cruising again. Just weeks after the cruise line set out to recruit 100,000 volunteers for test cruises, one of its ships was forced to return to port in Singapore after a passenger tested positive for COVID-19.
According to a report by CNN, the Quantum of the Seas ship was hosting a three-night, four-day "cruise to nowhere" itinerary sailing around Singapore and had been at sea for two days before the incident occured. The passenger, whose name has yet to be released, is an 83-year-old male who contacted ship personnel after he began experiencing diarrhea, a symptom of coronavirus.
The "healthy return" that went wrong
While Royal Caribbean had joined other cruise lines in moving its sailing dates back to 2021, it left Singapore departures off that list. When the company announced the Quantum voyage, it said it was celebrating its "healthy return to sailing" after "months of careful planning and collaboration with Singapore's health and tourism authorities."
Once the passenger's test was confirmed as positive, the ship informed Singaporean officials and headed back to port. However, CNN reports that guests have not yet been permitted to disembark from the ship. They likely won't be able to leave until contact tracing measures have been carried out and the 1,679 passengers and 1,148 crew members remaining onboard are tested for the coronavirus and produce a negative test result.
In all fairness, Royal Caribbean had reason to think it was playing things safe. The Quantum was operating at 50 percent capacity, and every passenger had to show proof of a negative COVID-19 test in order to board. All guests were also required to wear masks at all times when outside their staterooms. 
Given the fact that Singapore had only one positive COVID-19 case in the last week, it seemed prudent to only allow Singaporean citizens to buy tickets for the cruise. Royal Caribbean also went the extra mile by having crew members spend 14 days quarantining in the city-state in order to be cleared for work. However, all bets are off when it comes to COVID-19. 
"We worked closely with the government to develop a thorough system that tests and monitors all guests and crew and follows public health best practices," a Royal Caribbean representative said. "That we were able to quickly identify this single case and take immediate action is a sign that the system is working as it was designed to do."