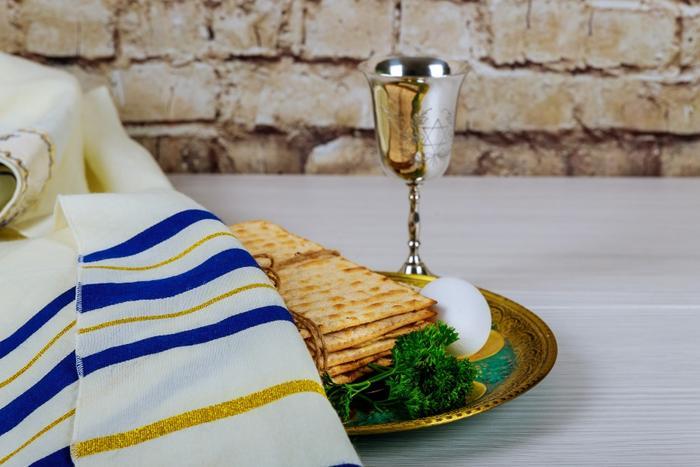 With health officials ordering against social gatherings and allowing people into your home, rabbis in New York are using Zoom video calls ahead of Passover. The calls are intended to help people prepare for hosting a modernized Seder -- a traditionally family-oriented event -- while under quarantine.  
Passover begins on Wednesday, April 8, and is celebrated through Thursday, April 16.
"Passover is generally a holiday people celebrate with family and their community," Rabbi Moshe Hecht, who is from Windsor Terrace and part of a network of rabbis within the Chabad-Lubavitch Hasidic movement, told the New York Post. "At our Seder alone, we usually host 50 people. This year we're going to have only my wife and four children."
Ahead of Passover, Hecht and other rabbis have been teaching online classes several nights a week on subjects related to hosting a Seder meal. He said the live-streamed classes are particularly useful to young people who have never hosted their own Seder. 
"There are young people in our community who have never hosted their own Seder in their lives, who always go to their parents, their grandparents," Hecht said.
In New Jersey, a number of temples are offering a virtual Passover Seder. Other rabbis are offering tips for hosting a virtual passover Seder. 
Hosting a virtual Seder
Although the coronavirus outbreak has given way to a significant amount of disruption, a virtual Passover Seder is an option for marking the holiday. Rabbi Charlie Schwartz, the director of content development for Hillel International's Center for Jewish and Israel Education, recommends starting the process by appointing a leader.  
"This designated person figures out the plan in advance, invites people, makes sure the Seder flows, and most importantly, makes sure the Seder ends on time," he wrote in an op-ed for USA Today. "You don't have to be the leader, but the leader needs to know in advance that they are leading!" 
Next, the host and guests should come together and make a plan to "divide and conquer." The leader should task others with taking care of different parts of the event, as much in advance as possible. 
Those attending should be encouraged to use the same Haggadah, and etiquette should be encouraged when video conferencing. For example, the mute button should be used when music is involved in video conferencing.
"Music is an integral part of most Seders, but so challenging when video conferencing," Schwartz said. "For those comfortable using technology on the holiday, have one person sing and everyone else mute but sing along. This will help everyone stay together due to the technical limitations of most video conferencing platforms." 
Schwartz added that this Seder will undoubtedly be different, but connection should remain the focus of the holiday. 
"As the mah nishtanah, the four questions, remind us, this night will most likely be different than all other nights, and in fact all other Seders," he said. "Just as Jewish tradition asks us to use the differences of the Seder night as entry points into the story of the Jewish people, my hope is that we all will find ways to use the difference of this Seder to connect deeply with those and that which we hold dear."