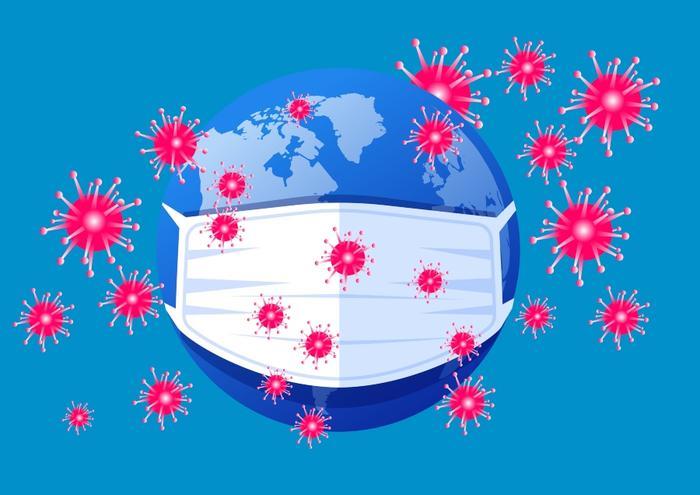 The number of people around the world who have contracted the coronavirus continues to climb, with over 1.3 million confirmed cases being reported globally. However, a team of researchers say that number is only a small fraction of the number of people who have actually been infected.
Researchers from the University of Göttingen in Germany have analyzed statistics related to the outbreak and theorize that only 6 percent of the true number of cases is being reported, on average, in each country.
If true, this idea presents some frightening statistics; it would mean that global cases of the infection are actually in the tens of millions. Researcher Sebastian Vollmer says that taking all cases into account is important for informing regulators about what they should be doing to combat the virus.
"These results mean that governments and policy-makers need to exercise extreme caution when interpreting case numbers for planning purposes. Such extreme differences in the amount and quality of testing carried out in different countries mean that official case records are largely uninformative and do not provide helpful information," he said. 
U.S. far behind in detecting the coronavirus
While the average reporting rate for all countries is 6 percent, Vollmer and fellow researcher Dr. Christian Bommer say that different countries vary when it comes to the accuracy of their detection methods. 
They said that South Korea had likely discovered around half of all COVID-19 infections by the end of March. In contrast, countries like the United Kingdom and the United States were projected to only report about 1.6 percent and 1.2 percent of cases, respectively. The researchers chalk this up to the delayed response to the pandemic in these countries. 
In total, the researchers theorize that there have been over ten million coronavirus infections in the United States alone, which underlies the need for better detection methods to help protect consumers.
"Major improvements in the ability of countries to detect new infections and contain the virus are urgently needed," Bommer said.
The full study has been published in The Lancet Infectious Diseases.