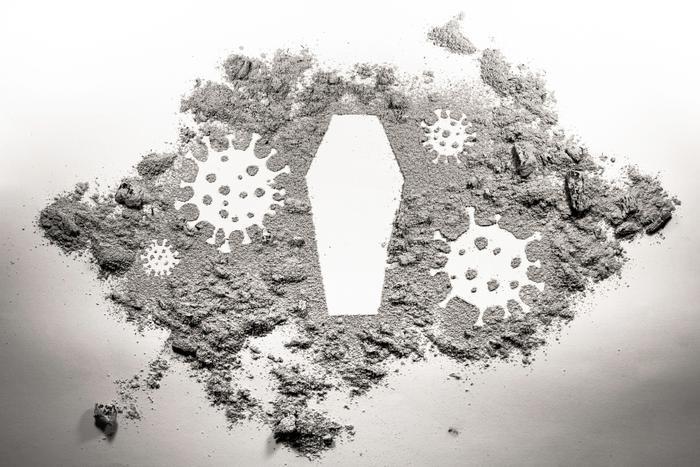 There were 1.9 million new cases of the coronavirus (COVID-19) last month, the most of any month since the pandemic began. But despite that huge spike in cases that began in early June, the number of COVID-19 deaths in July was the smallest since March.
The COVID-19 Tracking Project at Johns Hopkins University counts coronavirus cases and deaths in real-time. ConsumerAffairs uses that source to present a daily snapshot of the virus in our Coronavirus Update. We access and publish the latest numbers at noon each day.
An analysis of our past reports shows deaths from the virus peaked in April at approximately 57,772 and have declined significantly since. By our count, there were 40,519 deaths in May and 27,839 in June.
Using the COVID-19 Tracking Project as a source, we counted approximately 23,769 deaths from COVID-19 in July. That's 4,079 fewer than June, a decline of 14 percent.
Lagging indicator
It's true that deaths are considered a lagging indicator of the severity of the pandemic. Deaths often don't occur for four to six weeks after a patient first displays symptoms. 
The recent seven-day average of deaths is moving in a troubling direction, so it's possible that August could see a rise in deaths from the virus, ending the monthly downward trend. The next two or three weeks will likely tell that story.
Bill Gates, whose Bill and Melinda Gates Foundation has funded research into fighting diseases, said last month he expects to see deaths from COVID-19 continue to fall, even as the number of cases rises. While a vaccine may ultimately prevent people from getting the disease, Gates says improved treatments will keep more people from dying.
"You can see the therapeutic benefit faster than the protective benefit," Gates said in a recent interview with CNBC. "So I think there's a good chance we'll have substantial death-rate reduction by the end of the year with the combination of those new tools."
Existing drugs may help
Currently, remdesivir, a drug developed to fight ebola, is one of the most important tools. It has been widely used, in combination with plasma antibodies from recovered patients, to treat those who are most severely ill.
Gates said other antiviral drugs are in development and at least one can be taken in pill form, so it could be used in an outpatient setting. Both drugs will be evaluated during clinical trials to determine their effectiveness.
Scientists writing in the journal Nature recently identified 21 existing drugs they say could be effective treatments, either alone or in conjunction with other drugs.
The good news, Gates said, is that deaths will continue to fall for the rest of the year. But don't expect that to return everyday life to normal.
"Until you really block transmission, have long periods of time without anybody going in the hospital, the concern is going to be there," he said.