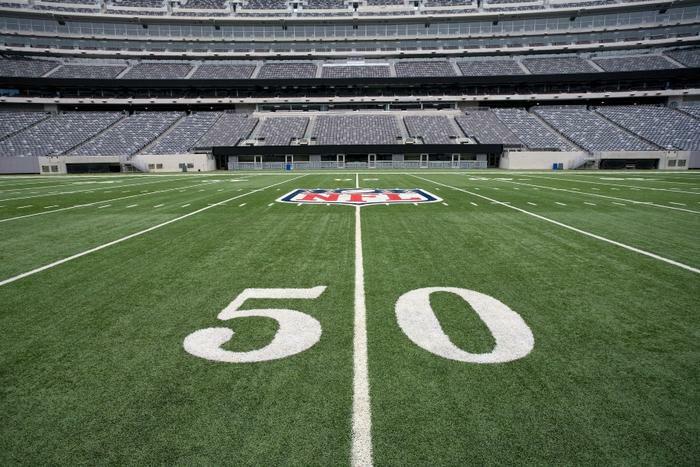 Football fans who want to catch every moment of pro football action this season are getting their wish. The National Football League (NFL) announced that the league's new exclusive video streaming subscription service – NFL+ – is now available everywhere.
NFL+ subscribers can access live out-of-market preseason games, live local and primetime regular season games, postseason games, live local and national audio for every game, NFL Network shows on-demand, NFL Films archives, and other football content on their phones, tablets, and other devices that can stream audio and video.
"Today marks an important day in the history of the National Football League with the launch of NFL+," said NFL Commissioner Roger Goodell. "The passionate and dedicated football fans are the lifeblood of the NFL, and being able to reach and interact with them across multiple platforms is incredibly important to us."
What NFL+ offers
The league said NFL+ marks the next evolution of the NFL's direct-to-consumer offering, building upon what the league developed with NFL Game Pass back in 2003.
To its credit, the NFL has made the service very affordable as far as subscriptions go. NFL+ is available in the NFL App across all app stores for $4.99/month or $39.99/year. If fans want extra, more granular content like full and condensed game replays, they can upgrade to NFL+ Premium for $9.99/month or $79.99/year. Premium subscribers will also get the new All-22 Coaches film add-on -- a new twist that allows viewers to gain a view of the game from above of the game that shows what all 22 players are doing on any given play. 
The only thing missing on NFL+ is that it won't initially include exclusive regular-season games. Companies like Amazon own the rights to some NFL games for the next 7 to 11 years. However, that could change depending on how viewership habits develop.
"It's another option we'll consider with all of our other options," Hans Schroeder, executive vice president and chief operating officer of NFL Media, said. "We are really excited about where NFL+ can go. As quickly as media and the sports distribution business continues to change and evolve, there are lots of different factors."
NFL Sunday Ticket isn't going away
The two million subscribers to NFL Sunday Ticket don't have to sweat losing that subscription – at least not for a while. However, how they access that subscription may change in the short term.
DirecTV's rights to the service have ended, and the NFL wants the next buyer of the service to pay more than $2 billion for it. The league is reportedly reviewing pitches from Apple, Amazon, and Disney to take over the service next.