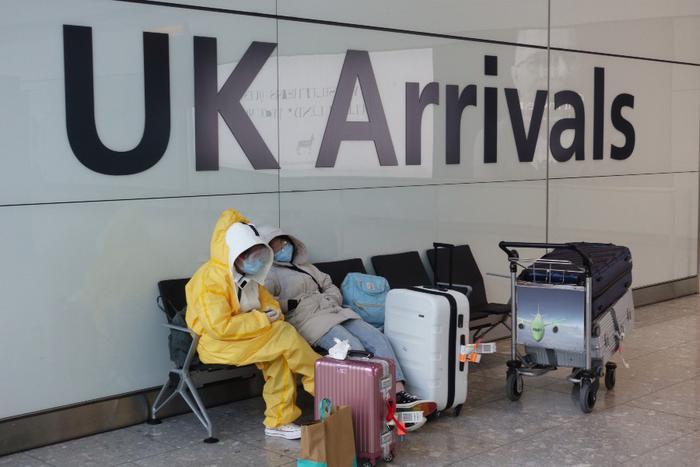 Several European countries have halted travel due to concerns of a new and more contagious strain of the coronavirus that has appeared in the U.K. 
U.K. government officials announced a renewed lockdown over the weekend and urged people to refrain from interacting with anyone other than immediate household during the Christmas holiday.
"Given the early evidence we have on this new variant of the virus — the potential risk it poses — it is with a very heavy heart I must tell you we cannot continue with Christmas as planned," said Boris Johnson, the British prime minister.
Countries in Europe -- including Belgium, Bulgaria, France, Germany, Italy, and the Netherlands -- quickly imposed travel bans to and from the U.K. in a bid to preemptively stop the new strain from spreading. Canada also announced it was suspending flights from the U.K. for a 72-hour period. 
More contagious
Early evidence suggests that the new variant of the coronavirus could be around 70 percent more contagious than strains already circulating, but there's no evidence to suggest that it's more deadly. 
The new coronavirus variant hasn't yet been identified in the United States, and U.S. officials haven't suggested a ban on U.K. travel. 
"I really don't believe we need to do that yet," Adm. Brett Giroir told ABC News on Sunday. "We have not seen a single mutation yet that would make it evade the vaccine."
The new coronavirus variant isn't believed to react differently to vaccines than the strain that appeared in early 2020, meaning vaccines developed by Moderna and Pfizer could help mitigate its spread. 
However, if the virus changes and "dodges the full effect of the vaccine," then "vaccine escape" could happen, wrote James Gallagher, BBC News health and science correspondent. "This may be the most concerning element," he said.