---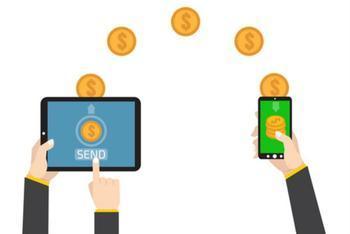 There's a new way to send money to people in other countries.
Exchange4free, an Australia-based company offering money transfer, forex, and payment services, has a new chat app that also functions as a way to move money. The company says users will be able to send money to over 100 countries using an instant messaging (IM) platform. The cost will be as low as 0.4% and will carry no transfer fees or commissions.
Company director Mark Lawson said the app, called Money Messenger, uses the IM platform because it is the most universal.
"We believe that our new service offering to customers is both unique and a first within the cross-border FX and money transfer space," he said.
Speed, convenience, and simplicity
Lawson says the app will provide more speed, convenience, and simplicity to the process. With the app, he says clients can register, chat with a customer service rep if needed, request an online quote, and send money instantly.
The company was founded in the UK in 2004 and has since expanded to over 40 countries. It services more than 30,000 clients – both private and corporate – in over 100 countries. It says the Money Messenger app is just a way to build on that.
With the app, it says users will be able to make international bank deposits and distribute cash payouts at more than 200,000 locations and mobile wallet credits.
"New and exciting features and functionality within the Chat App will be rolled out within the next six months, representing another important step for Exchange4free to offer the most innovative and comprehensive suite of remittance and foreign exchange related products at the very best pricing to the market," Lawson said.
The company says it believes there is a niche for Money Messenger, since moving money across borders can still be inefficient, confusing, and expensive.
---