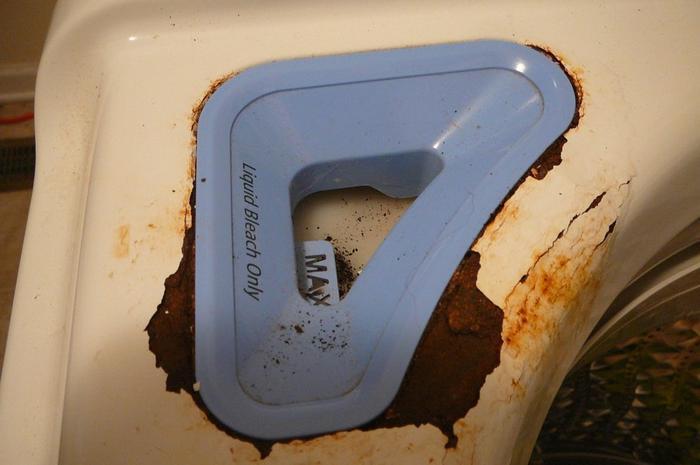 The U.S. Consumer Product Safety Commission (CPSC) is warning consumers that Samsung high-efficiency top-loading washing machines may become dislodged during the spin cycle, and Consumer Reports has suspended its "recommended" status for the machines.
The actions follow ConsumerAffairs' Sept. 14 report recounting homeowners' problems with the machines, which have sparked more than 1,300 negative reviews in recent years. The latest incidents add to the damage of Samsung's brand caused by battery fires in the company's Galaxy Note7 smartphones. Samsung issued a recall for millions of the phones earlier this month.
Since our Sept. 14 report, ConsumerAffairs has heard from 18 additional consumers who said their machines have basically shaken apart and, in some cases, flooded their homes or even started fires. Some describe the shaking as an "explosion."
"The spin cycle is all off. Loud banging and out of balance each and every time, no matter the size of the load," said Barbara of Dallas, Pa., in a ConsumerAffairs review earlier today. "The unit has been checked to make sure it is level, and it is. Repeatedly I readjust the load, and the unit begins to refill with water, partly spins out, then the banging begins and stops, then I readjust the load again...and a new cycle begins again! What a process."
In a statement Wednesday, the CPSC said it was "actively and cooperatively working with Samsung to address safety issues related to certain top-load washing machines made between March 2011 and April 2016." Model numbers and serial numbers of the affected machines were not made available.
Delicate cycle
The agency said it is advising consumers to use only the delicate cycle when washing bedding or water-resistant and bulky items. "The lower spin speed in the delicate cycle lessens the risk of impact injuries or property damage due to the washing machine becoming dislodged," CPSC said. 
The CPSC warning applies to top-loading, high-efficiency machines made between March 2011 and April 2016.
Heather of Riverside, Calif., bought a top-loading Samsung in 2013 and said the spin cycle began causing problems this year.
"The wash would get to the spin cycle and then detect that the load was off balance and continuously refill with water. I was always home to stop it and never had anything overflow but it surely would have leaked and broke if I did not stop it. I could never ever get this to finish a cycle," Heather said, adding that repair efforts were futile.
"My $1200 washing machine is sitting in my garage and I went and bought a new washer (Speed Queen). I will NEVER buy another Samsung appliance," Heather added.
Raymie of Chula Vista, Calif., has had similar problems with not one, but two Samsung washers.
"In March of 2016 I purchased my second Samsung washing machine. I was told that my first one would cost more to fix than to buy a new one so I did," she said. "I had my first machine for approximately 6 years before the drum started jumping around and making a high-pitched screeching noise. My current machine I had for approximately 2 months before it started doing the same thing."
"May pose a risk" 
Samsung acknowledged Wednesday that some of its top-loading washers "pose a risk of personal injury or property damage," after a rash of consumer complaints that said the machines can suddenly and violenty break apart during the spin cycle. 

Samsung said there have been no reported incidents by consumers who used the delicate cycle but conceded that, "in rare cases, affected units may experience abnormal vibrations that could pose a risk of personal injury or property damage."
What to do
As the CPSC recommends, consumers with top-loading, high-efficiency Samsung washers made between March 2011 and April 2016 should use the delicate cycle and avoid washing very heavy items. Also, keep an eye on the machine and do not let it run unattended.
Consumers who experience safety problems with appliances, furniture, toys or other products should report their experience to the Consumer Product Safety Commission, which can order a recall, using the CPSC's online complaint form. It's also a good idea to post reviews at ConsumerAffairs and other review sites.