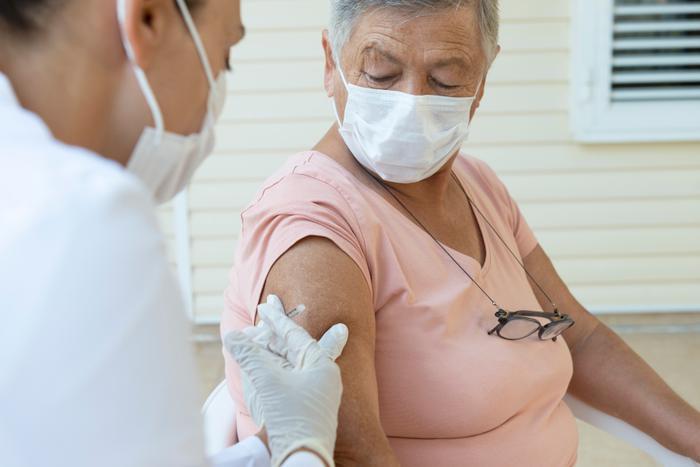 A new poll conducted by researchers from Michigan Medicine explored older consumers' feelings about a COVID-19 vaccine. Their work revealed that nearly 60 percent of adults between the ages of 50 and 80 would get vaccinated, though many still remain unsure about the safety of a vaccine at this point. 
"Effective vaccines will be crucial to getting this pandemic under control and preventing serious illness and death from COVID-19, especially among people over 50 and those with underlying health issues," said researcher Dr. Preeti Malani. 
"Our findings point to a strong need to communicate effectively and transparently about how well the vaccines work, the safeguards built in to protect the safety of recipients, and the public health importance of widespread vaccination starting with priority groups." 
Differing viewpoints about vaccination
For this study, the researchers analyzed nearly 2,000 responses to a survey created by the National Poll on Healthy Aging. All participants were between the ages of 50 and 80, and they were asked a variety of questions that gauged their perception of a COVID-19 vaccine. 
Overall, the researchers learned that nearly 60 percent of the participants reported that they would get vaccinated to protect against COVID-19. However, just 20 percent of participants said they'd get vaccinated right away; more than 45 percent said they were interested in a vaccine but wanted others to get it first. Those who were between 65 and 80 were the most likely to want to be vaccinated as soon as possible.
The poll also revealed that respondents with lower incomes, people of color, and women were among the groups who were still hesitant about getting vaccinated. Conversely, those who had higher education levels and those who lived in houses with many people expressed interest in getting vaccinated. 
Clarity is key
The researchers say that clear communication with consumers about the vaccine and its potential side effects is key to getting more people vaccinated. While few participants were swayed by their own personal experiences with the virus, the biggest factors in making a decision were the vaccine's effectiveness, personal research, and doctor's recommendations. 
This means that it's of the utmost importance for all messaging and official reports to be as clear as possible to ensure that consumers -- especially those who are the most vulnerable to COVID-19 -- are getting the most accurate information. In recent weeks, companies like Pfizer, Moderna, and AstraZeneca have all completed trials of a vaccine that yielded more than a 90 percent success rate, which means that deciding on getting vaccinated could be a reality for consumers sooner rather than later. 
"Any coronavirus vaccine must be FDA-authorized or approved, safe, effective, and accessible," said researcher Alison Bryant, PhD. "Once vaccines are available, it will be important for Americans to talk to their providers to understand which vaccine is best for them and make an informed choice, and for public health officials to monitor uptake and the impact on community health."
"It is also important to engage higher-risk groups, hear their concerns, and work to address them honestly and with sensitivity," she added.