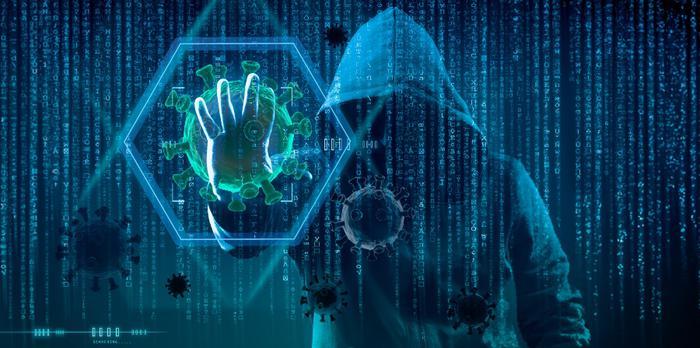 The Justice Department on Tuesday charged two Chinese hackers with attempting to gain access to the United States' COVID-19 research. 
The Department said the two individuals charged were involved in a global hacking campaign that spanned more than a decade. The hackers recently sought to exploit vulnerabilities in the computer networks of a Massachusetts biotech company carrying out COVID-19 vaccine research. 
In an 11-count indictment, the DOJ alleged that LI Xiaoyu and DONG Jiazhi "conducted a hacking campaign lasting more than ten years to the present, targeting companies in countries with high technology industries, including the United States, Australia, Belgium, Germany, Japan, Lithuania, the Netherlands, Spain, South Korea, Sweden, and the United Kingdom." 
The Department said the hackers were trained in computer applications technologies at the same Chinese university. Both individuals were working for the Chinese government's Ministry of State Security and for their own personal financial gain. 
Targeting sensitive information
The industries allegedly targeted by the pair included high tech manufacturing, medical devices, industrial engineering, business, pharmaceuticals, and defense, among others. The Justice Department said there was at least one instance in which the hackers attempted to extort cryptocurrency by threatening to release the victim's stolen source code on the internet. 
More recently, the hackers "probed for vulnerabilities in computer networks of companies developing COVID-19 vaccines, testing technology, and treatments," the Department said. There is currently no indication that the hackers were successful in obtaining any COVID-19 research. 
The indictment comes in the same month that intelligence officials said Russian hackers had attempted to target organizations carrying out coronavirus vaccine research. The charges filed today are the first to formally accuse foreign hackers of targeting ongoing COVID-19 research in the U.S., according to the Associated Press. 
"China has now taken its place, alongside Russia, Iran and North Korea, in that shameful club of nations that provide a safe haven for cyber criminals in exchange for those criminals being 'on call' to work for the benefit of the state, here to feed the Chinese Communist party's insatiable hunger for American and other non-Chinese companies' hard-earned intellectual property, including COVID-19 research," John C. Demers, assistant attorney general for national security, said in a statement.