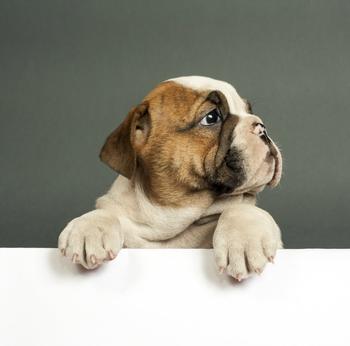 Consumers planning to welcome a puppy into their lives this holiday season should keep their wits about them if shopping online for their new addition. Puppy scams are out there, and they can be costly.
Ohio Attorney General Mike DeWine recently said that puppy scams have caused several consumers to lose hundreds of dollars in recent weeks.
"Some 'sellers' who advertise online are con artists," DeWine said. "They post a picture of a cute puppy and tell you to wire money for a crate or insurance. Then they take your money without delivering anything in return. People expect to receive a cute puppy, and instead they get nothing."
Signs of a puppy scam
What does a typical puppy scam look like? DeWine noted that, in most cases, a consumer will come across an ad for a puppy online. After communicating with the seller, the consumer agrees to buy the puppy and wires a few hundred dollars to have the puppy delivered.
At this point, the seller demands more money to pay for things like a temperature-controlled crate, shots, shipping insurance, or other transportation fees. Unfortunately, consumers are unlikely to receive anything in return for their payment.
In some cases, the buyer receives a puppy. But often, consumers say the puppy was sick or didn't come with the American Kennel Club registration as promised.
How to avoid scams
To make sure the puppy you're interested in isn't being sold by a scam artist, watch for red flags. If a seller's offer sounds too good to be true, it probably is.
Beware of sellers who request payment in the form of a wire transfer or money order, those who ask you to pay more for unexpected costs, or those who threaten to turn you in for animal abuse or neglect if you don't pay.
Here's what else consumers can do to avoid puppy scams:
Research breeders and sellers. Check complaints filed with the Better Business Bureau and review feedback from other customers. If you find no information about the seller, you may be dealing with a scam artist who regularly changes his or her name in order to trick consumers. Ask friends for breeder referrals or try to find a local, reputable organization to work with.

Conduct an online image search. See if the puppy's photo is posted in multiple places on the internet by doing an online image search (to find out how to do this, search "how to search by image"). If you see the puppy's photo elsewhere online, it could be part of a scam.

Visit the animal. Don't send money without first seeing the puppy in person. Visit the breeder and ask lots of questions. Make sure the breeder has individual veterinary paperwork for the puppy on the letterhead of his or her veterinarian; consider calling the veterinarian to verify the relationship. Obtain proof of purchase with the breeder's full contact information on it.

Adopt, don't shop. Instead of scouring the web to find your perfect puppy, consider meeting your new best friend at your local animal shelter. Adopting a pet from an animal shelter enables you to meet and interact with your potential pup prior to the adoption.