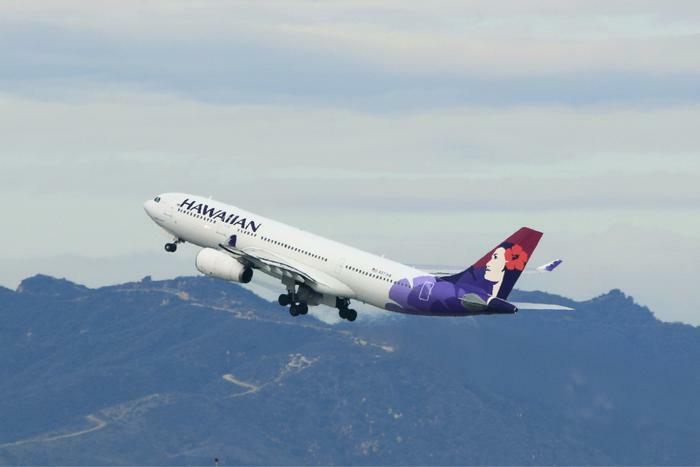 At a time when travelers are being asked to pay for almost anything an airline can turn into ancillary revenue, Hawaiian Airlines is taking a step in the other direction.
On Monday, the airline announced that it's struck an agreement with Starlink – the satellite internet company operated by Elon Musk's SpaceX – to provide complimentary broadband internet access to all guests onboard several of its aircraft that fly between the Hawaiian Islands and the continental U.S, Asia, Australia, and other countries. 
Timing is everything, and Hawaiian Airlines President and CEO Peter Ingram said the time had come to make internet access free.
"We waited until technology caught up with our high standards for guest experience, but it will be worth the wait," Ingram said.
Jonathan Hofeller, SpaceX's Vice President of Starlink Commerical Sales, echoed Ingram's statement and said his company is ready to provide a premium service to consumers flying with Hawaiian Airlines.
"Hawaiian Airlines is ensuring its passengers will experience high-speed internet the way we expect it in the 21st century, making hassles like downloading movies before takeoff a relic of the past," he said.
According to the announcement, the experience will be as simple as anyone could make it. Hofeller said passengers will be able to access the internet "seamlessly." the moment they step onboard a plane.
Airlines put their best foot forward
Pent-up demand for travel is picking up now that some of the concerns linked to the COVID-19 pandemic have started to subside, and airlines have been bulking up their customer service to impress returning travelers as best they can.
When it comes to "value spent," travel analysts recently found that Hawaiian Airlines offers the most rewards value. American Airlines is stepping up its own game by promising reliability. Southwest has also rolled out new fares, and Delta changed its rewards program to make it easier to gain elite status.
Angelina, from Sparks, Nevada, recently gave Hawaiian Airlines her vote of confidence based on a flight she took with her husband in January.
"We had the best experience in checking in. Everyone at the counter were very helpful and friendly. It's been one of the best travel experience[s] we had. Cabin crews were also very friendly," she wrote in a ConsumerAffairs review.
To read more reviews about the carrier, visit the company's ConsumerAffairs profile page here.