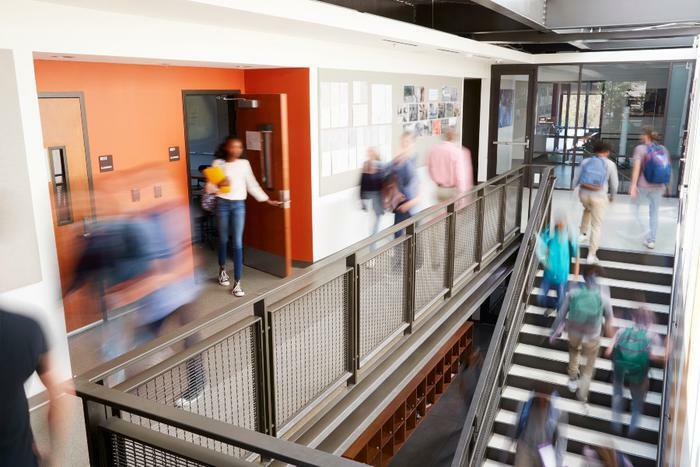 Former U.S. Food and Drug Administration (FDA) chief Dr. Scott Gottlieb says schools could face higher transmission rates of the Delta coronavirus variant when they reopen this fall. 
"I think the reality is that kids are becoming more likely to be vectors of these new variants," the former FDA commissioner said on CNBC's "Squawk Box."
The Delta variant, also known as B.1.617.2, was first discovered in India, and it's known for spreading more quickly than other variants. Gottlieb said that since vaccination rates are lower among children, variants like Delta could prove to be a problem. 
"The old assumptions about children and children [not] driving community spread were based on the original strain of this virus," Gottlieb added. "With these new, more contagious variants, I think we're going to see that children and schools do become more of a focal point of spread."
Gottlieb, who stepped down from his role at the FDA in 2019, said public health campaigns focused on getting eligible kids vaccinated may need to be treated with more urgency due to the Delta variant. 
"I think trying, especially, [to get] teenagers vaccinated is going to be important because the schools will become more focal points of spread and a more transmissible strain that infects more children, even if it's not more dangerous, you're going to see more bad outcomes," Gottlieb said. "It's just math that if more kids get infected, even if the rate of bad outcomes in kids is very low, more kids are going to have bad outcomes because more of them are getting infected." 
Limiting the spread
Pfizer's coronavirus vaccine was cleared for use in kids between the ages 12 and 15 last month, and Moderna has asked the FDA to expand its emergency use authorization to cover adolescents from 12 to 17. Pfizer said it expects to have data for children 5 to 11 months sometime this summer.
Regardless, Gottlieb expects schools to have appropriate virus mitigation measures in place by the time students are welcomed back. 
"Whether it's masks or just some distancing and good prudent practices within the schoolhouse, I think smart schools are going to start the school year with some form of mitigation until they figure out which way this goes," he said.