---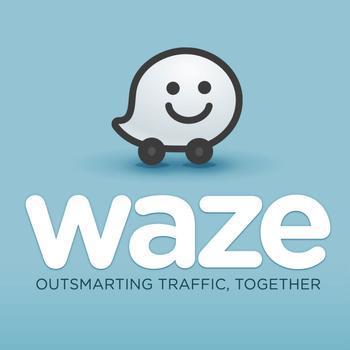 Back in August, we reported that Google was staking its claim in the ride-sharing business. Using its Waze navigation app, the company began testing a "Going my way?" concept that allowed drivers to connect with travelers that were going in the same direction.
Initially, tests were confined to Israel and the San Francisco Bay area, but the Wall Street Journal reports that positive results have prompted Google to expand the program. Waze chief Noam Bardin announced that the company will be testing the service in several U.S. cities and in Latin America over the next several months.
Ride-sharing differences
The expansion is likely to put Google on a collision course with other popular ride-sharing services like Lyft and Uber. However, Waze's service differs in several key ways.
For one, users must order their Waze rides hours in advance and there is no guarantee that a driver will accept. This is because the service asks drivers who use the navigation app to pick up travelers who are going in the same direction. Uber and Lyft, on the other hand, operate more of an on-demand service that users depend on to take them wherever they want to go on short notice.
As such, drivers will more than likely not be using Waze as their main source of income, as many Uber and Lyft drivers do now. Riders only pay drivers 54 cents per mile – the reimbursement rate for business travel according to the IRS – and Waze currently doesn't take a cut of those earnings. However, that could change if the service finds success.
The main drawing point for riders will be the difference in price. A trip from downtown Oakland to downtown San Francisco cost a scant $4.50 for users of the Waze service, while Uber and Lyft's cheapest rides cost $10.57 and $12.40, respectively. However, much of the service's success will depend on driver cooperation.
"Can we get the average person on his way to work to pick someone up and drop them off once in a while? That's the biggest challenge," said Bardin.
Self-driving integration?
Google bought Waze for $1 billion back in 2013, but it has had its eyes on the self-driving market for some time. In the same year, it invested $258 million in Uber and placed one of its executives on the company's board.
Over time, the companies parted ways due to competition, but the emergence of the Waze Carpool service may kick things into overdrive. As of right now, Google does enjoy some advantage because it doesn't have to overcome some of the regulatory obstacles that other ride-sharing services have had to deal with. Bardin also notes the possibility of integrating self-driving technologies into the service in the future.
"If we were a startup, we couldn't afford to take these sorts of long term bets. With Google, we can. . . And maybe at the end of the day, instead of a neighbor picking you up, a robot picks you up," he quipped.
---