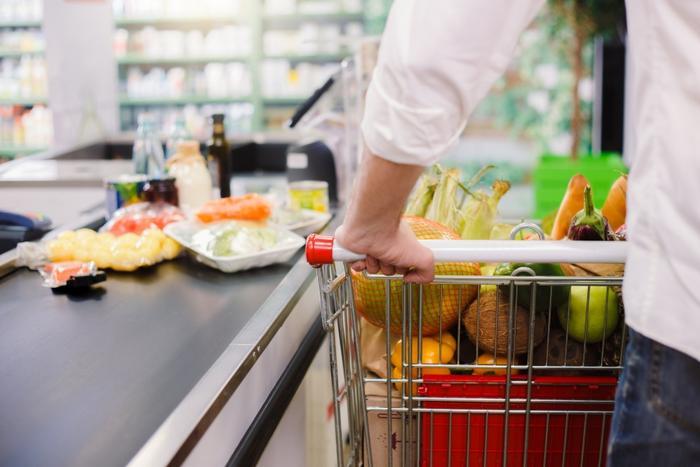 It looks like consumers' mad rush for essentials has turned the COVID-19 corner. After weeks of bustling foot traffic at Costco, Sam's Club, Target, and Walmart, consumer behavior has started to shift toward a more normal pace.
According to data from Placer.ai, traffic at those big box stores has dropped dramatically since a mid-March spike when the coronavirus scare was creating a cause-and-effect impact on staples like toilet paper, sanitizing wipes, and hand sanitizer.
At the peak, the average foot traffic went up 24.25 percent at those four retailers. In week 13 of the pandemic, things started to slow down: the change in foot traffic at Costco is down 20.52 percent, 14.39 percent at Wal-Mart, 3.27 percent at Sam's Club, and 33.54 percent at Target.
Is the impact driven by the pandemic or an indication of a company's resurgence?
Ethan Chernofsky, vice president of marketing for Placer.ai, theorized that many consumers stocked up early on during the crisis and didn't need to go out as often in the following weeks.
"There is a downside to stocking up for the long haul. Once you have all the things you need, there is little need for more visits," he said in a blog post. "While some expected that the thrill of being able to get out could overcome a lowering demand for actual items, this may not be the case after all."
"Following several weeks of massive year-over-year visit increases, Costco, Target and Walmart all saw traffic declines for the first time since the crisis began. While Sam's Club still saw a year-over-year increase, it is likely to be as much an indication of the company's overall resurgence as anything coronavirus related," Chernofsky said.
Chernofsky's fellow researcher, Tali Rozenman, thinks that what the big box stores are seeing as signs of a normal shopping pattern will also be seen at major grocery chains. Rozenman cited Albertsons as an example. 
"(As) one of the brands seeing especially strong performance of late, (Albertsons) saw Friday visits drop from a March 13th peak of 135.9 percent above the daily baseline, to visits the next Friday that were just 13.4 percent above. Assuredly, this is still impressive, but a far cry from the initial rush."
Market watchers say the downward trend could continue
Whether consumers have gotten everything they need or not, stricter regulations recently imposed by local, state, and national governments might push this downward trend even further. 
And, then, there's consumer confidence to worry about. 
Overall, the Conference Board Consumer Confidence Index took a big hit in March, following a nice bump up in February. The Index now stands at 120.0, down from 132.6 in February. 
"Consumer confidence declined sharply in March due to a deterioration in the short-term outlook," said Lynn Franco, Senior Director of Economic Indicators at The Conference Board.
"The Present Situation Index remained relatively strong, reflective of an economy that was on solid footing, and prior to the recent surge in unemployment claims. However, the intensification of COVID-19 and extreme volatility in the financial markets have increased uncertainty about the outlook for the economy and jobs. March's decline in confidence is more in line with a severe contraction – rather than a temporary shock – and further declines are sure to follow."