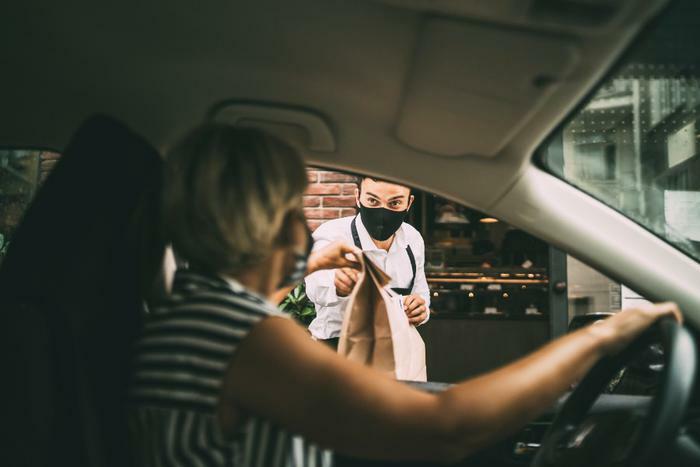 As millions of Americans receive vaccinations against the coronavirus (COVID-19), life is slowly returning to normal. Restaurants are seating more patrons and movie theaters, sporting venues, and theme parks are reopening.
But some of the changes in consumer behavior brought on by the pandemic may be here to stay, or at least may last a while even after COVID-19 becomes a distant memory.
Car buying
In the beginning, COVID-19 appeared to be an existential threat to the auto industry. Factories immediately shut down because vehicle sales plunged. But then the industry adapted.
Dealers shifted the buying process from the showroom to the internet. Consumers shopped for cars online, as they have been doing for years. But once they found a car they liked, the car was delivered to their home for a test drive and they completed the purchase online.
Automotive expert Karl Brauer told us early in the pandemic that the changes to the car buying process were not only good for consumers but it made dealers' salespeople more productive. For that reason, he predicted it would be a lasting change.
"Consumers can have a car delivered to their house and keep it anywhere from 30 minutes to overnight, depending on the dealership's policy," Brauer said. "A test drive is one of the most important things a person can do before buying a car and now they can do that, without visiting the dealership."
Curbside pickup
Many stores had already started offering curbside pickup as a convenience. Once the pandemic hit, it became a necessity for many people who wanted to avoid going inside the store.
As more consumers started using curbside pickup, they apparently liked it. It's another aspect of consumer life that has likely changed for good.
Walmart is a good example. It had installed orange towers in most of its stores where customers could pick up things they had ordered online. Last month, The Wall Street Journal reported that the retailer had started removing many of the towers because customers now seem to prefer curbside pickup instead of coming inside the store.
Telemedicine
Early in the pandemic, people stopped going to the doctor unless they had COVID-19 symptoms. Many types of medical practices saw huge declines in patient contact.
The exception was providers who offered telemedicine services, using the same technology people were using to work from home. Late last year, the Center for Medicare and Medicaid Services (CMS) permanently expanded some of these services that it covers.
"We are not going back to business as normal," Dr. Brian Koffman, co-founder of the medical organization CLL Society, told a conference earlier this year, "The COVID-19 pandemic has changed things forever."
Grocery delivery
Before the pandemic, retailers like Walmart and Amazon offered personal grocery shopping services, something considered a niche part of the business. After the pandemic arrived, millions of consumers began using these services to avoid trips to crowded grocery stores.
Companies like Instacart, which specializes in grocery pickup and delivery, saw their business surge. According to Forbes, grocery delivery was a business that was slowly evolving before COVID-19. The publication said it's another example of the pandemic speeding up a trend that might have happened anyway.
Remote work
One of the surprising results of the pandemic that could have staying power is working from home. Remote work began in late March 2020 when the economy shut down. Communicating with the office through software like Zoom, Slack, and Microsoft Teams became a necessity. 
To nearly everyone's surprise, it worked pretty well. Months into the pandemic, employers (for the most part) said they hadn't seen any significant decline in productivity. Employees also seemed to like it.
Over the course of the summer, it had a huge impact on the real estate market. Many people working for home decided they needed more space and also decided they didn't have to live close to the office since they were no longer commuting.
As the pandemic draws to a close, employers are likely to reopen offices and try to lure their employees back to the workplace, but there is also evidence to suggest working remotely could outlast the pandemic.
Human Resources experts predict a large number of businesses will adopt a hybrid approach, allowing some employees to work remotely while maintaining a smaller number of people in the office.
Experts note that there are advantages to a remote workforce. Companies can save on office space and recruit top-shelf talent from a wider pool, since the employee and the company don't even have to be in the same state.