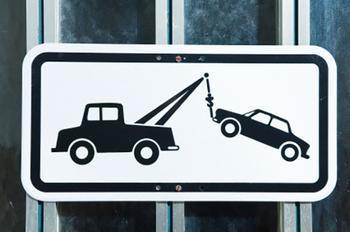 The Federal Trade Commission (FTC) is investigating whether subprime auto lenders are using "kill switches" and other technology to illegally harass subprime borrowers, according to a Bloomberg report.
Auto lenders are under increasuring pressure as consumers increasingly fall behind on their car loans, leading them to use things like "kill switches," which can remotely disable the consumer's car, and GPS units that make it easier for repo men to find and retrieve cars 
The Bloomberg report said two separate finance companies revealed in their security filings that they had responded to requests from the FTC for information about their use of the technology, thought to be part of a larger overall investigation of the subprime auto lending market.
New car sales have been brisk, but as the average price of a new car tops $35,000, consumers are taking out longer and longer loans, often as long as seven years, and delinquency rates have been creeping up to a level not seen since 2008, at the height of the financial crisis. 
Debt collection laws
While no one expects lenders to walk away from delinquent loans, there are laws that govern debt collection. They include prohibitions against telling third parties about a debtor's payment problems and making false threats to induce consumers to pay up.
If, for example, a lender used the kill switch to temporarily disable a car to persuade a consumer who was only a month or two behind to pay up, that could potentially be construed as an illegal debt collection practice.
Somewhere between 35 and 70 percent of new cars have technology that helps lenders keep track of the car's location and, in some cases, disable it, Bloomberg said.