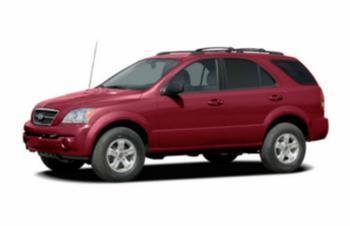 Kia Motors has tentatively settled a class action lawsuit that alleged a crankshaft bolt could break, causing catastrophic engine failure. Owners of 2003 through 2006 Kia Sorento SUVs who incurred damages are eligible for up to $4,900 in reimbursement.
The alleged engine defect leads to a catastrophic chain of events that starts with severe heat buildup, the release of debris, and then leads to loss of steering control, engine failure, and the potential for an accident, according to the class action lawsuit.
"Not only did Kia actively conceal the material fact that this particular component is defectively designed (and requires costly repairs to fix), but it also did not reveal that the existence of this defect would diminish the intrinsic resale value of the vehicle," plaintiffs alleged in the suit.
Plaintiffs alleged Kia has known about the Sorento engine defect for years, as evidenced by numerous online complaints, but has withheld this information from consumers while making numerous statements about the quality and reliability of the Sorento.
What to do
Owners of affected vehicles may file a claim for reimbursement at www.crankshaftboltclassaction.com. The site includes detailed information about eligibility. Plaintiffs in the case were represented by attorney Shmuel Klein of Mahwah, N.J.