---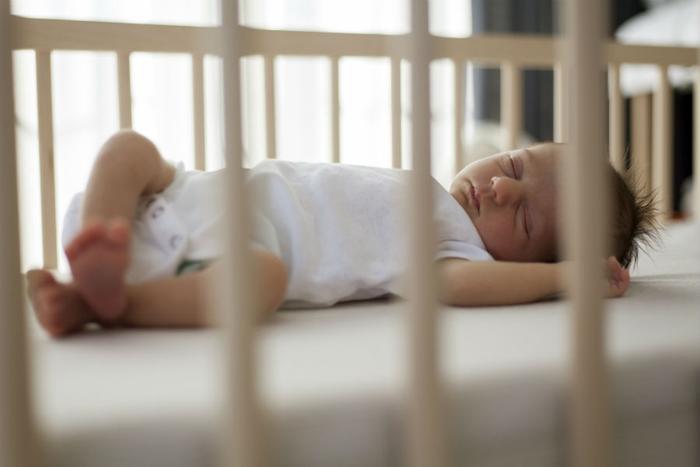 The U.S. Food and Drug Administration is warning consumers not to use infant sleep positioners -- also known as "nests" or "anti-roll" products -- because they pose a suffocation hazard to babies.
"The federal government has received reports about babies who have died from suffocation associated with their sleep positioners," the FDA said in a statement, adding that suffocation can occur when the baby rolls from their side onto their stomach.
Typically marketed for babies under six months old, sleep positioners usually include two raised pillows or "bolsters" attached to a mat. Parents and caregivers often use sleep positioners to keep babies in a specific position while they are sleeping.
However, sleep surfaces that are not clear of soft objects (such as positioners) can increase the risk for accidental suffocation and Sudden Infant Death Syndrome (SIDS), says the American Academy of Pediatrics (AAP).
Risks outweigh possible benefits
This isn't the first time the FDA has issued such a warning. In 2010, the FDA, Consumer Product Safety Commission (CPSC), and the AAP issued a joint warning after reviewing reports of 12 infant deaths associated with sleep positioners in the preceding 13 years.
"Sleep positioners do not prevent SIDS and in fact can increase the risk of babies suffocating," the AAP said in 2010. "These deaths are tragic and avoidable."
Although some sleep positioners have been marketed as products to ease gastroesophageal reflux disease (GERD) or help prevent flat head syndrome (plagiocephaly), the FDA says it has "never cleared an infant sleep positioner that claims to prevent or reduce the risk of SIDS."
Furthermore, the agency adds that "there is no scientifically sound evidence to support medical claims about sleep positioners."
Creating a safe sleep environment
The FDA says it can "continue to take action against manufacturers who make unproven medical claims about their products." Meanwhile, parents and caregivers can keep babies safe by not using sleep positioners.
Approximately 4,000 infants die every year while sleeping from accidental suffocation, SIDS, or unknown causes, according to the Eunice Kennedy Shriver National Institute of Child Health and Human Development.
To reduce the risk of SIDS and sleep accidents, the FDA urges parents to heed the following advice for creating a safe sleeping environment:
Never use infant sleep positioners. Using pillows or bolsters to keep an infant on his or her side or back is dangerous, says the FDA.
Keep sleep surfaces bare. Don't put pillows, blankets, toys, loose sheets, comforters, or quilts under a baby or in a crib. Pillows are not necessary for babies, and adequate clothing (not blankets) can be used to keep babies warm.
Follow the ABCs of safe sleep. Always place your baby to sleep on his or her back at night and during nap time. Follow the ABCs of safe sleep: "Alone on the Back in a bare Crib."
Thanks
Keep an eye on your inbox, the lastest consumer news is on it's way!
Unsubscribe easily whenever you want
---