---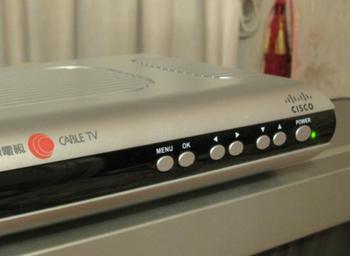 It's been just about a year since the Federal Communications commission (FCC) took up the issue of set-top boxes, and now it looks like the issue may be settled by the end of the month.
FCC Chairman Tom Wheeler today began circulating his "Unlock the Box" plan, publishing an abridged version as an op-ed in the Los Angeles Times and posting the full version on the FCC's website.
In a nutshell, Wheeler proposes eliminating set-top boxes except for consumers who want to keep them. Everyone else would use a free app to watch pay-TV and streaming video on the device of their choice, such as Roku, Apple TV, Xbox One, PS4, smart TVs, or Windows, iOS, and Android devices. 
Cable companies and the entertainment industry have been lobbying the issue heavily, claiming that eliminating the boxes will open up new avenues for thieves to steal content, depriving content creators of their just desserts.
But Wheeler has held that protecting consumers and encouraging competition take precedence over industry interests. He argues that 99 percent of pay-TV subscribers currently rent set-top boxes because there aren't meaningful alternatives.
"Few choices and high prices"
"Lack of competition has meant few choices and high prices for consumers – $231 in rental fees annually for the average American household. Altogether, U.S. consumers spend $20 billion a year to lease these devices," when they could be using free apps, Wheeler says in his plan.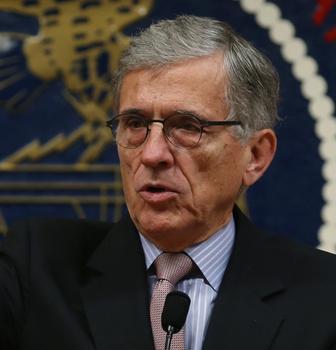 "Apps will liberate consumers from set-top boxes: The new rules will require pay-TV providers to offer to consumers a free app, controlled by the pay-TV provider, to access all the programming they pay for on a variety of devices, including tablets, smartphones, gaming systems, streaming devices or smart TVs," Wheeler writes.
Consumers will still have to pay for pay-TV programs, but they'll be freed of paying for the set-top box. Wheeler and others argue that the use of free apps will also create a bigger market for content and innovation in device development.
"Pay-TV providers must provide their apps to widely deployed platforms, such as Roku, Apple iOS, Windows and Android. Doing so will spur competition in the marketplace to develop new competitive products like next-generation streaming devices, smart TVs and tablets," Wheeler contends.
"A win for consumers"
The proposed rule is expected to be voted on by the full commission before the end of September, setting the stage for a final few weeks of fervent lobbying by both sides.
Competition advocate Chip Pickering, CEO of the advocacy group INCOMPAS, called Wheeler's plan "a win for competition, consumers and innovators."
"Competition is the law, and we commend Chairman Wheeler and the FCC for standing up for consumers who want lower prices, more choice, and the freedom to discover new and exciting content streaming online, said Pickering. "The FCC has made the critical key choice for an open, not closed future. By presenting a balanced approach, which takes input from all sides of the debate, the FCC has come down on the side of the consumer, and the innovators of the future.
Although Wheeler's plan is seen as firmly pro-consumer, it is still something of a compromise from his initial vision. The cable industry lobbied for the provision that would allow consumers to keep their set-top boxes if they wanted, but otherwise the plan falls pretty squarely on the consumer side of the issue.
Some commissioners wanted to go a bit further. Republican Ajit Pai wanted to eliinate set-top boxes altogether. But Wheeler said in his op-ed that his plan adequately protects the cable and entertainment industries.
"To ensure that all copyright and licensing agreements will remain intact, the delivery of pay-TV programming will continue to be overseen by pay-TV providers from end-to-end. The proposed rules also maintain important protections regarding emergency alerting, accessibility and privacy," he said.
"This is a golden era for watching television and video. By empowering consumers to access their content on their terms, it's about to get cheaper—and even better," Wheeler concluded.
---