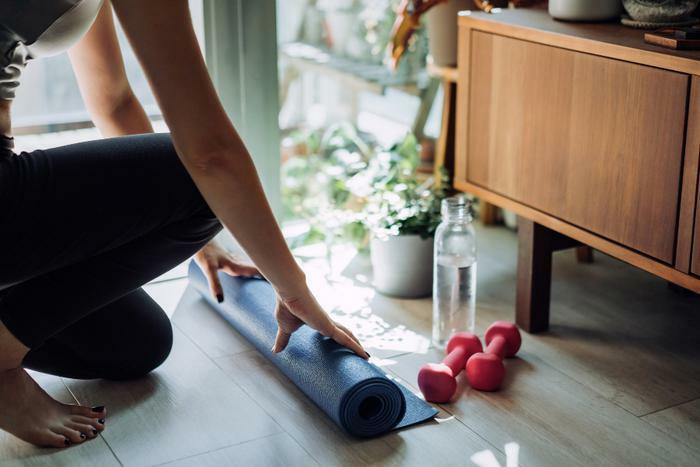 Recent research has highlighted the ways that following healthy habits, including diet and exercise, can benefit consumers' mental health. Now, a new study conducted by researchers from the University of Gothenburg found that regular exercise may be an effective way to reduce anxiety-related symptoms. 
"These findings strengthen the view that physical exercise represents an effective treatment and should be more frequently made available for persons with anxiety within primary care," the researchers wrote. "Exercise has few side effects, is inexpensive, and overall beneficial for general somatic health." 
Keeping anxiety symptoms at bay
For the study, the researchers had nearly 300 patients with a history of anxiety participate in different exercise trials. Over the course of 12 weeks, the participants engaged in either strenuous or moderate exercise for one hour three times a week; a third group was given advice on exercise but wasn't required to do it. The group also answered questions about their anxiety symptoms when the study began and again at the end of the 12 weeks. 
Ultimately, the researchers found a positive relationship between consistently exercising and improvements in anxiety. Participants in either one of the exercise groups reported better anxiety-related outcomes than those who were taught about the benefits of exercise. 
"There was a significant intensity trend for improvement -- that is, the more intensely they exercised, the more their anxiety symptoms improved," said researcher Malin Henriksson. 
The researchers found that the higher intensity workout group saw their anxiety symptoms lower by a factor of nearly five. The moderate-intensity workout group experienced a reduction in symptoms by a factor of more than 3.6. 
The majority of patients in this study had been experiencing anxiety for at least a decade, and consistently exercising proved to be beneficial at improving symptoms. Moving forward, the team hopes experts utilize these findings with their patients to provide chronic anxiety sufferers with some needed relief. 
"Doctors in primary care need treatments that are individualized, have few effects, and are easy to prescribe," said researcher Maria Åberg. "The model involving 12 weeks of physical training, regardless of intensity, represents an effective treatment that should be made available in primary health care more often for people with anxiety issues."