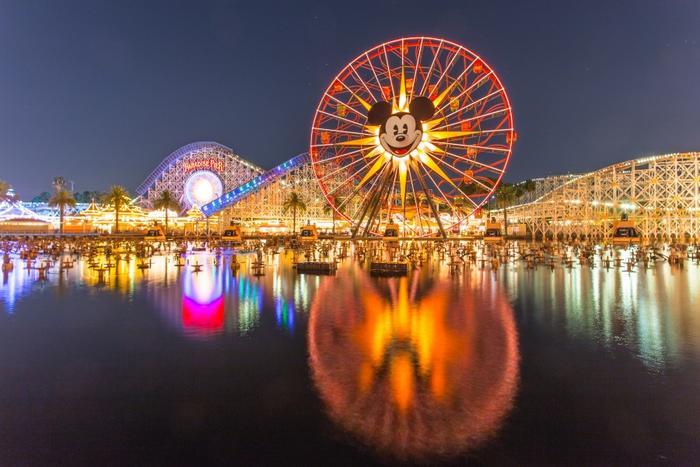 To protect public health and lessen the spread of the coronavirus (COVID-19), the Disney Company has shut down both Disney World and Disneyland effective Sunday, March 15. The closings will extend, at least, through the end of the month.
The closure came out of discussions with California Governor Gavin Newsom.
"Late last night, California put out a new policy on mass gatherings and engaged in deep conversations with Disney and other companies about how to meet it. Using that policy, Disney made the right call in the interest of public health and agreed to shut down their California parks. Expect more announcements like this shortly," Newsom wrote in a statement.
The decision was a complete 180 from earlier in the day when Newsom gave both Disneyland and Universal Studios Hollywood an exception to his order against large gatherings to counter the spread of coronavirus "because of the complexity of their unique circumstances." 
Playing it safe
Disneyland doesn't close often. Prior to this, it has only locked its gates three times -- for the national day of mourning after John F. Kennedy was assassinated, due to the Northridge Earthquake in 1994, and on 9/11. 
Disney's chief medical officer, Dr. Pamela Hymel, said that despite Disneyland and Walt Disney World already being spic-and-span, the parks had already raised its cleanliness bar because of the pandemic and had implemented additional preventive measures.
With those extra precautions, Disney was ready to do business as usual. It could've made the argument that since children have shown to be resistant to the virus and are the bulk of Disney's guests, all would be good with the parks staying open. 
However, six-year-olds don't drive to an amusement park by themselves and walk around without an adult or a grandparent who fits the model of being the most vulnerable to the bug. Plus, if someone picked up germs while at the park, not only could it put them at risk, but it's possible those germs could be passed on to others who are susceptible.
Canceling and refunding reservations
All's not lost for travelers who were hoping to spend some time with Mickey and Minnie in the near future. Disney is taking a proactive stance to make sure fans of the Magic Kingdom can cancel or refund any existing tickets or reservations. 
Here's Disney's take regarding refunds and cancellations:
Multi-day tickets: Unexpired multi-day theme park tickets with unused days, or date-specific theme park tickets with a valid use period during the period March 12, 2020 through March 31, 2020, will automatically be extended to use any date through December 15, 2020. If you are unable to visit by December 15, 2020, you may apply the value of a wholly unused ticket toward the purchase of a ticket for a future date.

Special event ticket holders: Guests who have purchased tickets for Disney After Hours, Disney Villains After Hours, and Disney Early Morning Magic from March 16, 2020 through March 31, 2020 will be automatically refunded.

Annual passes: For people with annual passes, those passes will be extended by the number of days the parks are closed.

Accommodation reservations: Guests who have not checked in for stays between March 16, 2020 through March 31, 2020 may modify or cancel their Disney Resort room reservation or Walt Disney Travel Company package up to their original check-in date. If no action is taken, Disney will automatically process a refund to the original form of payment within seven days of the original check-in date. Consumers who did not book directly through Disney are being urged to contact the travel professional they worked with.

Dining and other experiences: If a would-be guest guaranteed a reservation with a credit card at a location impacted by the closing, Disney says they will not be charged a cancellation or no-show fee.