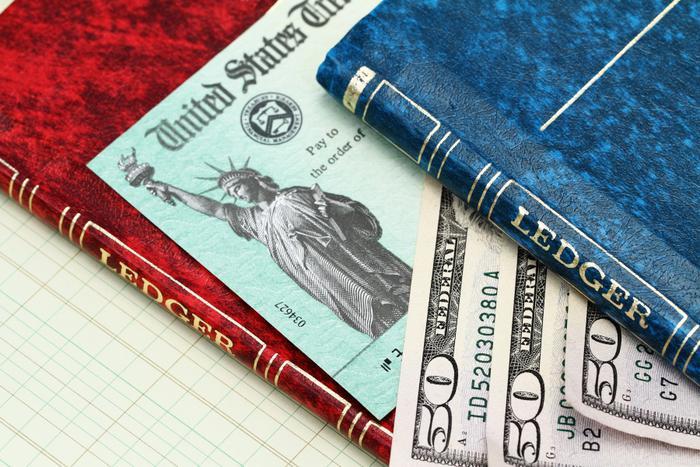 Coronavirus (COVID-19) tally as compiled by Johns Hopkins University. (Previous numbers in parentheses.)
Total U.S. confirmed cases: 19,334,975 (19,151,651)
Total U.S. deaths: 335,623 (333,326)
Total global cases: 81,508,329 (80,979,476)
Total global deaths: 1,779,189 (1,768,048)
House votes to increase stimulus payments to $2,000
The House of Representatives, which is controlled by Democrats, has voted to increase the direct payment to Americans in the stimulus bill from $600 to $2,000. President Trump supports increasing the payments, even though many members of his party do not.
Because of that, the measure faces an uncertain future in the Senate, where a two-thirds majority is needed to send the measure to President Trump's desk. Senate Majority Leader Mitch McConnell has not said whether he will bring the bill to the floor.
Sen. Bernie Sanders (I-Vt.) said he will exert pressure on Senate Republicans to bring the measure to a vote. Unless McConnell acts, Sanders has threatened to hold up Senate action on the defense appropriations bill.
Restaurant spending during pandemic varies widely state-to-state
For the restaurant industry, 2020 has been the best of times and the worst of times. Chains like Dominos have thrived in the shut-down economy while many independent full-service eateries have closed for good.
A new study by TOP Data and Zenreach shows restaurant health also varies by state. Restaurants in Washington state, Utah, and South Dakota are reporting sales are up more than 20 percent this year. Restaurant sales in Idaho are down 47 percent and 41 percent in Massachusetts, respectively.
"With the number of COVID-19 cases skyrocketing and with the return of more business restrictions, it's clear we will not be out of the woods for a bit," said John Kelly, CEO of Zenreach. "The difference, however, between this recent wave of closures and the ones which took place earlier in the year is that we now better understand the formula for getting through this challenging period."  
Some hospitals report 'chaotic' vaccine distribution
The first shipments of coronavirus (COVID-19) vaccine are going to nursing homes and to inoculate frontline health care workers, but according to some, it hasn't been a smooth process.
Doctors and nurses at some hospitals have told NPR that the vaccine distribution has been an unfair and chaotic "free-for-all." They say the workers with the most exposure to the virus have not always been first in line to get the shot.
"It definitely feels a little bit like a slap in the face," Jennifer DeVincent, an intensive care nurse at Mass General Brigham Hospital told the radio network.
More long-term care residents get vaccinated
Retail pharmacies CVS and Walgreens have so far led efforts to distribute the vaccine at long-term care facilities. This week, CVS Health began deploying Pfizer's COVID-19 vaccine at about 2,000 long-term care facilities in Massachusetts.
An effort to distribute the vaccine to about 7,500 residents and 10,000 workers at nursing homes across Rhode Island also began this week.
Walgreens, meanwhile, has issued a statement explaining why some doses of the vaccine were distributed to the general public at a pharmacy in Lexington, Ky., over the Christmas holiday. The company said the vaccine can only be refrigerated for five days, and the doses were in danger of expiring.
Kamala Harris gets the vaccine
Vice-president elect Kamala Harris rolled up a sleeve today and received the Moderna COVID-19 vaccine on live television at a Washington, DC medical center. Harris said she received the vaccine to set an example for others who might be leery.
"That was easy," Harris said as she received the injection."I want to encourage everyone to get the vaccine. Literally, this is about saving lives."
A week ago, President-elect Joe Biden received a vaccination in the same type of public setting. The two leaders of the incoming administration staggered their shots in the event that there were significant side effects.
Around the nation
California: Gov. Gavin Newsom is warning residents of his state to prepare for "a surge on top of a surge" in coronavirus cases. Gavin says the state, which is already trying to cope with an overwhelming number of cases of the virus, is likely to see many more in the near future because of holiday travel.

Colorado: Despite a still-high case count, restaurants and retail stores in Summit, Douglas, and Larimer counties are being allowed to apply to permit more diners and shoppers inside their premises as long as they tighten their COVID-19 safety measures. The certification program began two weeks ago.

Florida: At the beginning of the week, more than 6,000 people were in Florida hospitals for treatment of COVID-19, according to state health officials. That's nearly three times the number of hospitalizations recorded on Oct. 1.