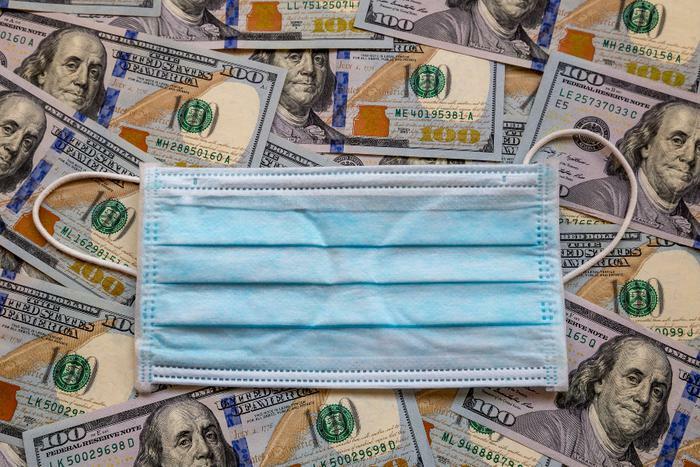 With no rest for the pandemic-wearied, it seems like every news cycle brings forth something new that the public needs to know about coronavirus-related issues. Already this week, the Centers for Disease Control and Prevention (CDC) said that consumers shouldn't double-mask with disposable masks and asked travelers to put their plans on hold.
But among all the information put out by the U.S. government comes good news from the Federal Trade Commission (FTC) for people who need help with rent, mortgage payments, or have student loans.
Renter evictions
For renters sweating about paying their landlords, there's now a temporary stop on evictions for "certain renters" that runs through March 31, 2021. The particulars of which renters apply for that "certain" designation are as follows: 
Income: Renters who expect to earn no more than $99,000 in 2021 are covered.

Loss of available funds: Renters have to prove that they've had a loss of income or have "extraordinary" medical expenses.

Proactive effort: Renters must be able to prove that they have attempted to honor their rent commitment through "partial, timely payments" rather than completely slacking off on their obligations. 

Nowhere else to go: Renters also have to prove that they have nowhere else to go and that an eviction would essentially render them homeless.
Homeowner foreclosures
If you're someone who's had trouble making your mortgage payments because of the pandemic, payment forbearance may still be available. A pause on foreclosures runs through March 31, 2021, but could be extended. 
The key element in this protection is that the loan has to be federally-backed, and the Federal Housing Finance Agency can tell you how to find out if your mortgage falls under that category. Consumers can also contact their mortgage servicer to find out what other help is available.
ConsumerAffairs also recommends that anyone in this boat visit Fannie Mae's excellent "Debunking Myths around Mortgage Assistance during COVID-19 Pandemic" website. Everything you can think of when it comes to steps to take and questions to ask can be found there.
Student Loan borrowers
The U.S. Department of Education (ED) has also come to the rescue for people with federal student loans by pausing payments through September 30, 2021. As with the rest of the rescue packages, there's fine print that student loan borrowers have to address. Here are the boxes you'll need to check to qualify:
The loan has to be ED-owned: If the loan isn't owned by the U.S. Department of Education, you're completely out of luck. If your loan is ED-owned, the suspension is supposed to happen automatically, according to the Department of Education.
Zero-interest is "temporary:" The interest rate on ED-owned loans has been set to zero percent from March 13, 2021, until "the COVID emergency relief period ends." This applies to holders of Federal Perkins Loans and Federal Family Education Loans (FFEL). The agency says that anyone who has one of those loans and is currently in default is eligible.
Recertification dates have changed: Anyone who has a federally-backed student loan should note that the Income Driven Repayment (IDR) recertification date that goes along with the loan has also changed.
"As part of the administrative forbearance, your IDR recertification date has been changed from your original recertification date. You will be notified by your loan servicer when it is time to recertify," the agency notes. 
"If you were paying your student loans using automatic debit earlier this year, your automatic payments will resume after the COVID-19 emergency relief measures end. If you'd like to make a change to your payment method, you must contact your loan servicer online or by phone."
If you're unsure about your next payment amount, the ED suggests that you contact your loan servicer to confirm your upcoming payment amount. That info is most likely available online at the loan servicer's website. 
New options for those who struggle financially: The good news for student loan borrowers who are having trouble balancing their finances is that the government is offering multiple payment options when payments resume. 
The ED says that under an IDR plan, payments may be as low as $0 per month once the interest suspension is lifted. They suggest that anyone interested in those options should check out StudentAid.gov's Loan Simulator to learn how switching their repayment plan could impact your monthly payment amount before their next bill.
Watch out for scammers
No matter if you're a renter, a homeowner, or a student, the FTC warns that scammers are already lining up to try to fleece the unsuspecting.
"Don't pay to get these benefits. Be wary of anyone who contacts you to offer financial services or rental assistance for a fee. If you need housing assistance, the Department of Housing and Urban Development has a list of approved housing counseling agencies organized by state or territory," said FTC attorney Emily Wu.
"Don't give your personal or financial information to anyone who contacts you. Even if you reached out for assistance, make sure you know who you are talking to. And know that government officials will never contact you and ask for your Social Security, bank account, or credit card number. If you've given that information to someone you don't know, visit IdentityTheft.gov to learn what to do."